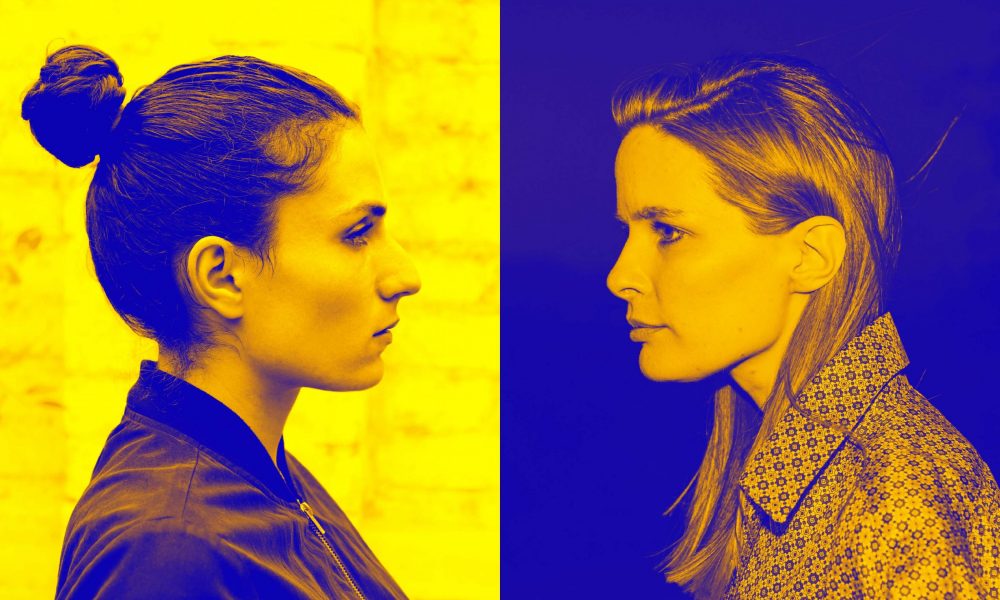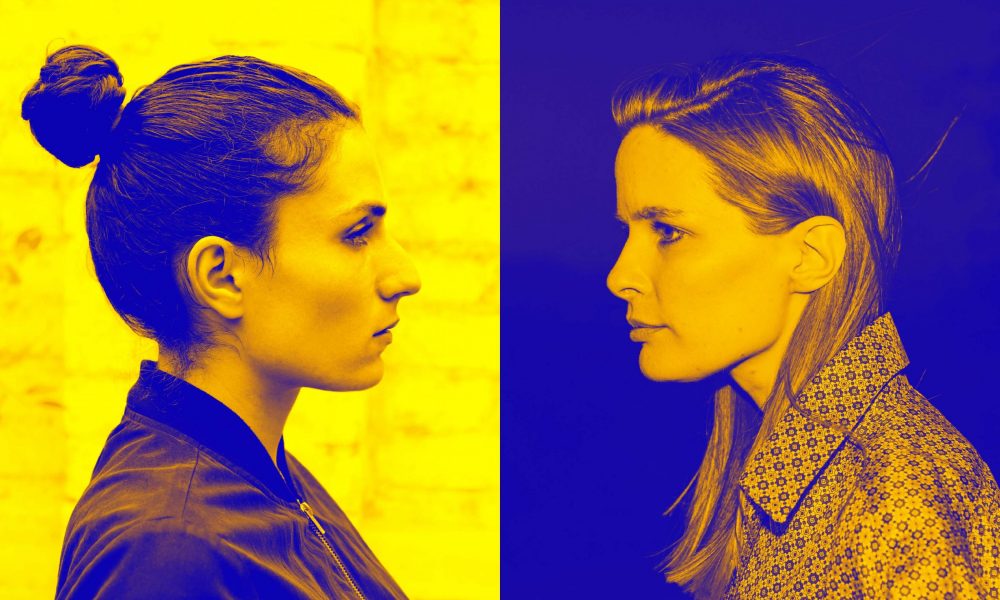 Today we'd like to introduce you to Inga Roberts and Taiina.
Inga Roberts and Taiina, can you briefly walk us through your story – how you started and how you got to where you are today.
Taiina: I remember taking a walk together with our babies strapped to our chests, and talking about some of our frustrations related to working in the music industry. From that sprung this idea of maybe we should try working together on a song to see how it would go. At that point, we'd been friends for several years without actually trying to work together. It was a risky thing to do in a way because being friends in life doesn't necessarily mean that it will work musically. It's like dating a really good friend. You really don't want to mess it up. I made a short loop and sent it to Inga. The rest is history now!
Inga: Yeah, in the beginning we had such short windows of time to work on the songs. We had our babies just last year – a few weeks apart. So I would have an hour here or there to work on things. Sometimes in the middle of the night. Sometimes I would be wearing the baby and he would wake up while I was laying down vocal parts. There are definitely some songs that have those baby sounds woven into the vocal takes! We just ran with it! Working so quickly and decisively under those constraints was all so new to me. I am a very methodical person, and it really got me out of my head. It's been really freeing working in that capacity. We have more time to spend on each song now, but we still run with that "in the moment" feeling.
It's been really awesome having a musical partner that is in a similar life phase. It feels so powerful to work as a team and she has amazing musical intuition. So it's been really fun!
Overall, has it been relatively smooth? If not, what were some of the struggles along the way?
Taiina: Oh hell yeah. Struggles. So many. I feel like there are people who figure it out really quickly. They integrate into the community, seem to know the right steps, etc. I feel like it took me a long time to get to a place where things were finally clicking and making sense. It took several years of trials and some errors (although I believe nothing is an error, send love to your past self and all the work you've done in the past) for me to get to that place mentally and in my skills to be standing outside on that sidewalk with Inga and say "we should just make something together."
Once we started working together it's been pretty smooth. We of course go through the usual stuff. Learning about each other, our sensitivities and how to be there for each other creatively. We work really hard haha, and just like Inga said, it really helps finding a partner who is on the same page as you and someone who cheers you on, like we do for each other. I think everyone's advice is going to be based on their personal experience of being in the industry as well as their personality. It helps being open-minded to the way you could exist in the music world. If your view of who you are is narrow, it might be hard for you. It helps knowing your strengths, developing your skills, knowing when to get out of your way and the person you are working with and of course… PATIENCE.
Inga: For sure every season in life brings its own struggles. When we started this project last year, I wanted to find a way to express myself artistically again. Both Taiina and I are pretty intuitive people, and it's great to work with someone so consistently. She knows me well enough to challenge me and push me to be better. I think that's important. Finding people you can be vulnerable with. Vulnerability is where the art comes from, and that is really important to both of us!
My advice to others would be to find your artistic community. Continue to educate yourself and practice your craft. Your daily habits will make you ready for opportunity when it's offered.
Taiina: I totally second Inga on finding your artistic community and finding people to be vulnerable with.
So let's switch gears a bit and go into MomTalk story. Tell us more about your work.
Inga: Between the two of us, we really have a strong writing and production team. Our current MomTalk portfolio is written, performed, recorded, produced and mixed all in house by us. That feels so amazing to say! We've been collaborating with other artists and that has been a really fun process. When the quarantine was mandated, it didn't stop our workflow, because we already have a great virtual system in place.
Taiina: MomTalk does so many things. We are a two-woman team, as Inga said, we do everything between the two of us. We have very different voices that blend in well together, which has allowed us to fill in a lot of different color palettes. It's fun because as producers and writers, it gives us a lot of variety to work with, and of course we love working with other artists too because that brings a new flavor to everything. We love making stuff that's catchy or goes straight to the heart, but we believe in the enigma of the art, and always approach everything from an artistic place. It's always a little off-center. We've done anything from pop to trailer vibes, and we are continuously expanding our catalog.
Do you have any advice for finding a mentor or networking in general? What has worked well for you?
Inga: I think it's super important to support others. If you are out supporting others in your industry and having real human interaction, your network will develop naturally. It's easy in this industry for people to just work in their studios and be isolated. Find a way to get involved that feels right for you. I know with the quarantine it's hard, but there are so many ways to still connect. I took a Fuzz pedal building class on Instagram live from A friend in Minneapolis, and I have another friend that is teaching me guitar via FaceTime. There are ways to get involved still!
Taiina: I am terrible at networking, so I always just rely on my work and working with people. That's how they get to know me and that's my way of getting out there. I think that if you can't find a mentor, be someone else's mentor! I don't have one, but I do reach out to people for help and advice, you will be surprised by how willing everyone is to help and give advice (thank you to those, who have done it for me). It just needs to come from that authentic place. You can't just be complacent and ask everyone to help you, no one likes that. If people see you are working your ass off, and you just need some guidance, they will step in. And of course we should remember that all of these things we are saying are us on our best day, we are not always perfect and that's okay too, it's important to be kind to yourself and others. I've been fortunate to meet a few really amazing, supportive and beautiful souls in the music world, and I do my best to keep checking in on them because of how valuable each person is. Important to remember that too!
Contact Info:
Image Credit:
Christopher Sowers, Vanessa Todd, Zane Roessell, Cheryl Johnson
Suggest a story: VoyageLA is built on recommendations from the community; it's how we uncover hidden gems, so if you or someone you know deserves recognition please let us know here.