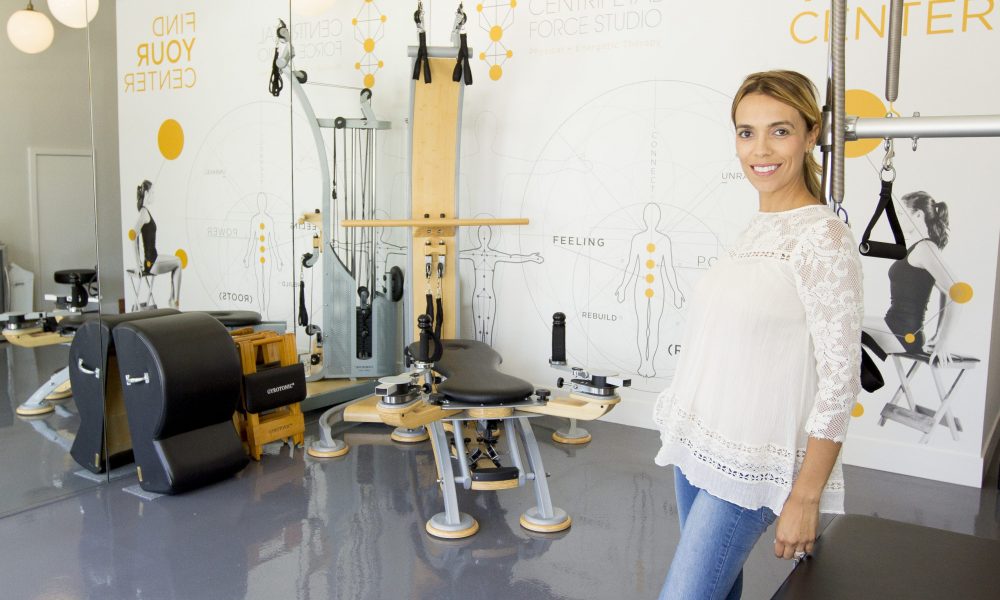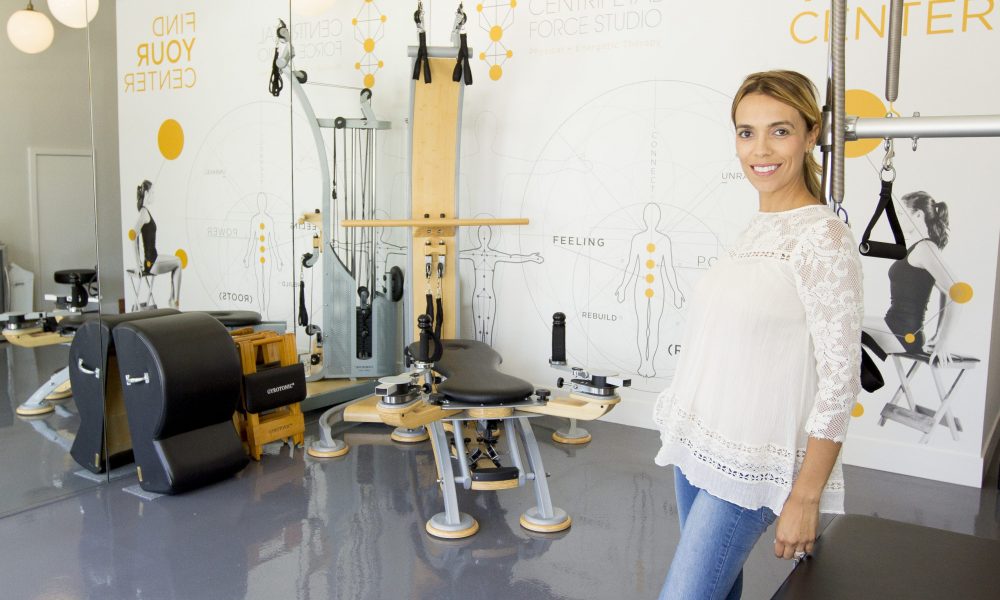 Today we'd like to introduce you to Gina Calderone.
Gina, please share your story with us. How did you get to where you are today?
More than 15 years ago, I started in traditional physical therapy primarily treating a high volume of patients with musculoskeletal pain in a busy orthopedic clinic. Early on, I recognized that the feelings of pain experienced by my patients outweighed the diagnosis. When I used massage and hands-on soft-tissue mobilization to unravel their tense muscles, stories of unresolved trauma and grief came up. Their body stories showed me, people in physical pain are in emotional pain. They also guided me to the understanding that people craved good touch and connection. At the time, I was teaching Pilates privately outside of the clinic. I noticed how people were more invested in taking the time to do the work to restore their bodies instead of this fix-me attitude pervasive in the clinic. I sensed unearthing emotional pain in the body would require a different atmosphere, attitude and touch. Time to listen to my patients was vital. I decided to start a cash-pay physical therapy practice, Centripetal Force Studio, inside a private health club. People with chronic pain kept walking through my door. They had been through the merry-go-round of failed pain medications, pain management procedures, and surgeries. Together, we unraveled the emotional root of physical pain in their bodies. They, like me, were intrigued with how their memories of trauma invaded the muscles and joints with constant signals of threat that activated the body to tighten inward in a closed-fetal stance and movements to protect itself. I realized the time had come to go beyond the musculoskeletal pain. I delved into the emotional system of the body—energy anatomy and energy medicine that involves hands-on treatment to balance heighten or depleted frequencies and patterns of pain and disease in the body. I hung up my white coat and dove into becoming the body detective healing puzzling pain that has now led me into diagnoses such as cancer and addiction. The key is finding the emotional and generational root, the invisible wound.
Great, so let's dig a little deeper into the story – has it been an easy path overall and if not, what were the challenges you've had to overcome? Any advice for other women, particularly young women who are just starting their journey?
No, it hasn't been a smooth road at all. There were sacrifices, I strained my marriage by investing so much time and money in this business because I believed I was getting to the root of people's pain. My husband saw it too, but he continued to work hard to provide for our family while I continued to run my studio that became my research lab. With this newfound knowledge of the body, I couldn't go back to being a traditional PT. I would've lost my soul. I had to keep investigating chronic pain and how to get people out of it. The challenges at the beginning of my practice were that people didn't understand why they would pay cash for physical therapy when they had insurance benefits. Word on the street was I could get them out of pain, but they would have to pay out of pocket. It's a mindset we have to crush because we are stuck in an outdated healthcare model that focuses on numbing the symptoms of the pain while ignoring how emotional life experiences are affecting the body. Patients would see the traditional PT and still come back to see me. That back and forth changed when I would uncover the emotional root and implement energy therapy. At the time, I had no idea I was creating my own lane of healthcare. I was just subjectively listening to my patients and allowing them the space to process the emotions through their body while reconnecting back to the core of who they are physically and spiritually.
My advice to young women starting a career in the healing arts is to take the time and do your healing work first. Dig into your shadows and find your hurts. When you are able to heal your pain, it's much easier to connect with others from a place of empathy and hold the space for people to heal. Secondly, don't be afraid to ask the tough questions, ask if anyone has ever hurt them or their body and if they reflexively say "no", ask again. Use your gut instincts to connect with others, if you feel "foul-play" in their body and energy field, hold the intention, confidence for the healing to transpire while also having the patience for it to surface. It's pure magic.
What should we know about Centripetal Force Studio? What do you guys do best? What sets you apart from the competition?
I specialize in chronic pain, ADD, autism, addiction, and cancer. I treat them as energetic disorders – hyperactive or deficient patterns or frequencies in the communication system of the body. These diagnoses are physical but there is an emotional and generational root. Once the root is found, I reconnect the core and rebuild the body using Pilates and Gyrotonic methods. I welcome complex and mystery patient cases. I don't believe in pain management, I deeply feel we are all meant to heal in this lifetime. Our body will expose what our mind can't process and it builds patterns originated from negative emotions and energy, which manifest into accidents, physical symptoms, pain, illness, and disease. Many of these patterns, I observed, are in the bloodlines and behaviors are learned causing many of the same diagnoses in our children and the generations after. If we choose to numb instead of healing our pain, it's passed on to our children and they are responsible for sifting back through the generational lines to investigate the legacy of traumas and hurts.
I'm proud that I pioneered a path for people to heal using Physical + Energetic Therapy. My body can rest now knowing that people have a place to go and heal after their bodies have been sexually violated, neglected, physically and emotionally abused. There is a place and team of people who believe children with autism are our emotional compasses, the child with ADD is actually the shock absorber of the family and most of all that we can heal cancer and addiction when we eliminate the "fix-me" mentality and instead focus on the work to transform the body in crisis for not just the patient, but the entire family and their home. You cannot heal in the house where you became sick. It's the only way we will connect again, repair our homes, build our communities and elevate our world.
What do you feel are the biggest barriers today to female leadership, in your industry or generally?
I believe the biggest barrier is women coming forward in healthcare leadership roles using their feminine energy to open up the conversation about how vital it is for healthcare practitioners to use their instincts and ask the hard questions about someone's life when they are suffering in pain and nothing else is working. Women in leadership need to bring their hearts into the game and love hard. People need more than medicine, they need love and it's tough to give love without some hard ass trying to stomp it.
I do believe women are on their way to leading this Healership. Our nation is in a great deal of pain and we need love. The mother wound is at an all-time high and we are starving for loving touch we can trust.
Contact Info:
Image Credit:
Lauren Avila Photography
Getting in touch: VoyageLA is built on recommendations from the community; it's how we uncover hidden gems, so if you know someone who deserves recognition please let us know here.