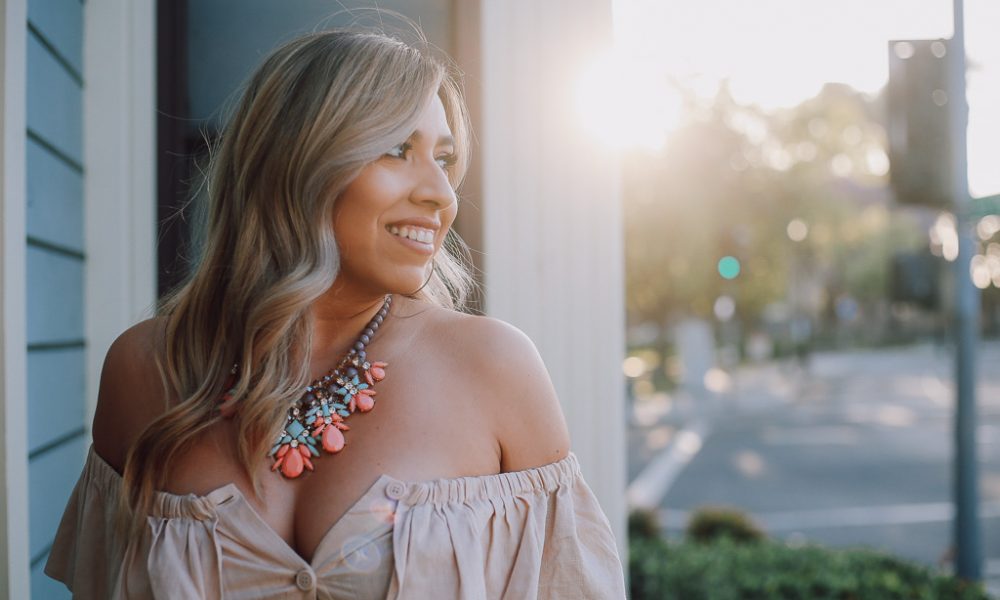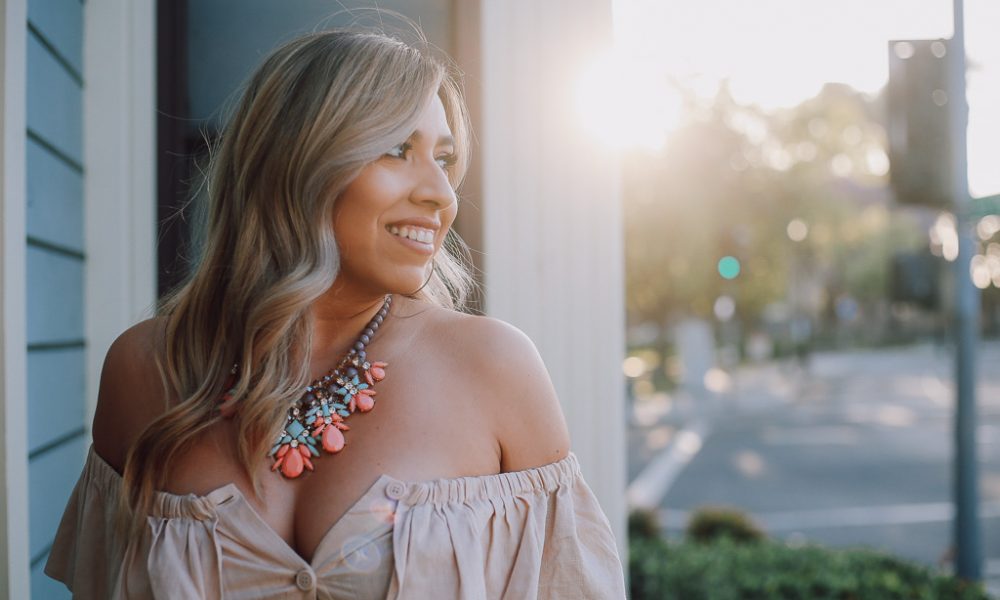 Today we'd like to introduce you to Elizabeth Montano.
Elizabeth, please share your story with us. How did you get to where you are today?
Well, it's actually pretty interesting how I got started and I would have never imagined I would be where I am today.
I had a career in the non-profit sector in youth development services for about 7 years before I quit my job last year in September. I thought that I would be in that field for the rest of my life and I even completed my Masters in Public Administration to continue my education in that field. But last year, I started to feel like I needed to find something else because I was extremely unhappy where I was. While I was still working at my old job I had an idea of starting my very own blog but with the pressure of my job I couldn't focus on that.
After many months of feeling out of place, my husband reassured me that I could quit without having a job lined up. I was terrified to do this but I knew it was something I had to do to find my own happiness again. I ended up quitting and I had so much extra time on my hands that I struggled to find a routine. I focused on myself and cleaned up my diet as well as going to the gym almost daily. I can't tell you that it was easy not having a job because I found myself alone, insecure, and I felt like I lost my identity.
Once the new year came around, I started focusing on building my blog because that's something I had been wanting to do. I did tons of research on starting a blog, I purchased my domain name, and I started to really focus on growing my Instagram account. After a month of turning my Instagram into a business account and connecting with people online, my blog liz-laugh-love.com finally went live on March 6, 2018.
In the past couple of months, I have learned so much about social media and have taken advantage of any opportunities that come way. Although I am not done, I am proud to say I have come this far and have put in a lot of work to produce quality content for both my Instagram and my blog as well.
Besides talking to other bloggers, watching countless YouTube videos, reading blogs on Pinterest about growth, I would say the biggest reason why I have grown this much is simply that of my husband. He has literally been my biggest fan and has been there for me through all the times where I felt I wasn't good enough or I wasn't going to succeed. My husband didn't even like Instagram before and now you better believe he's on all the time checking to see how well my picture is doing or how many new followers I've gained. I don't think I would be where I am today if I didn't have someone who truly supported me and understood the world of social media like he does!
So, if you are going into the world of being a blogger, influencer or YouTube, your support system is literally the most important thing you need.
Overall, has it been relatively smooth? If not, what were some of the struggles along the way?
I can't say it has been a completely smooth road and I want to make sure I am honest about that because to many it would seem that everything is perfect. And trust me, it's been far from perfect.
Just starting my blog was difficult because I had never built a website before! There were so much troubleshooting and things I didn't know how to do but I looked everything up and found a way to do it. I mean sometimes, it would take me hours to figure something out but I was very persistent.
Also, on the personal side, it is pretty scary to start putting yourself out there on social media. I would say that was what I struggled with the most because I was worried about what family & friends would say, or even just people I knew from my past would think about me. It got to a point where I just needed to snap out it and just focus on building my brand. Yes, I still feel self-conscious sometimes, but I work through it and I don't let it stop me.
My advice for younger women who are starting out on this journey would be to never let someone else stop you from doing what you want to do. Whether it be family telling you it's not a good idea, or friends maybe not supporting you 100%, at the end of the day, it's your life. If you continue to live your life for other people, you will not be happy and you will end up regretting all the things you wish you could have done. You create your own standards, your own expectations, and your own dreams. Don't let anyone else take that away from you.
What should we know about Liz-Laugh-Love.com? What do you guys do best? What sets you apart from the competition?
I started my own blog because I wanted to inspire people to live their best life, laugh always, and enjoy every moment with the people they love most. My blog Liz-Laugh-love.com is a beauty, health and fitness, travel, and lifestyle blog.
When I write my blog posts I focus on being 100% real which is why I start every post with, "Lets be real…" I want to be authentic and write about things that I actually care about, tricks and tips that I have actually used, and, of course, anything featured on the site I either own or would buy. See, I know as a blogger, I am expected to have the latest and greatest but lets be real… everything costs money! So, I am very particular about what I feature on my site because I want to make sure that it's budget-friendly. I am proud that I have stayed authentic to my true self and have never pretended to be something I am not.
I think what sets me apart is the fact that I don't have everything figured out and I'm honest about that. I don't claim to be perfect in any way and I feel that allows me to relate to so many women on different levels. You're struggling with self-esteem, I struggle with that too. You're struggling with juggling life, girl… me too. You struggle with staying healthy and active, yup that's me too. Whether you are only in college or already in your career, I have been through so many different things and can relate to what you are going through.
So what sets me apart, nothing. I'm just like you… being the girl that decided to GO FOR IT.
It would be great to hear about any apps, books, podcasts or other resources that you've used and would recommend to others.
The most important resources I would say would be other experienced bloggers, Pinterest, and YouTube.
Anytime I had a question about something or wanted to know more information I would either ask someone or look it up. I was never afraid to reach out to someone and ask questions because the worst that could happen was that they either wouldn't respond or say they didn't want to help me.
If you want to know about something, take initiative and do research. The only way you are going to get better is if you put in the work.
Contact Info:

Image Credit:
Jessica Diaz
Getting in touch: VoyageLA is built on recommendations from the community; it's how we uncover hidden gems, so if you know someone who deserves recognition please let us know here.