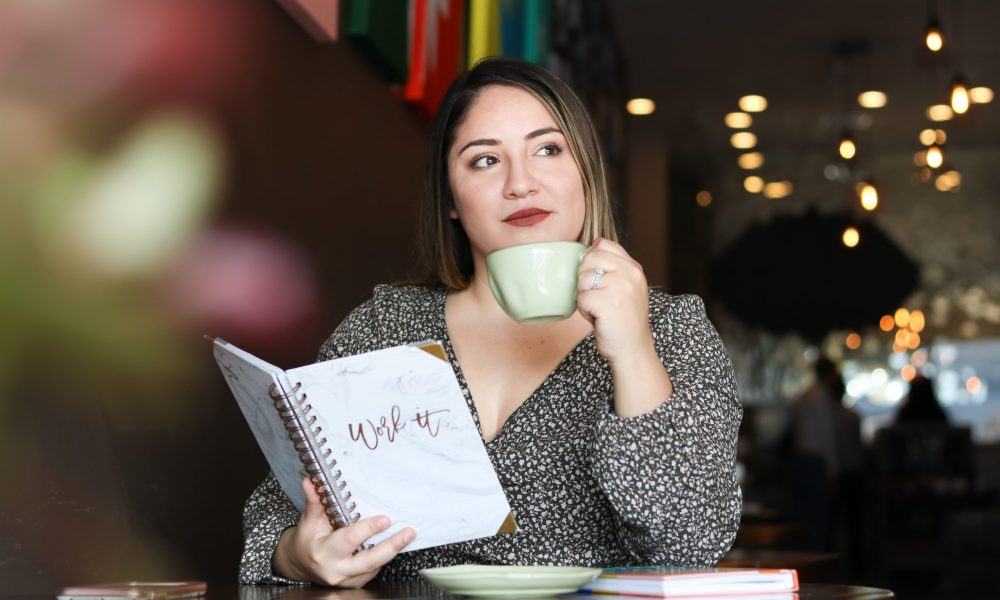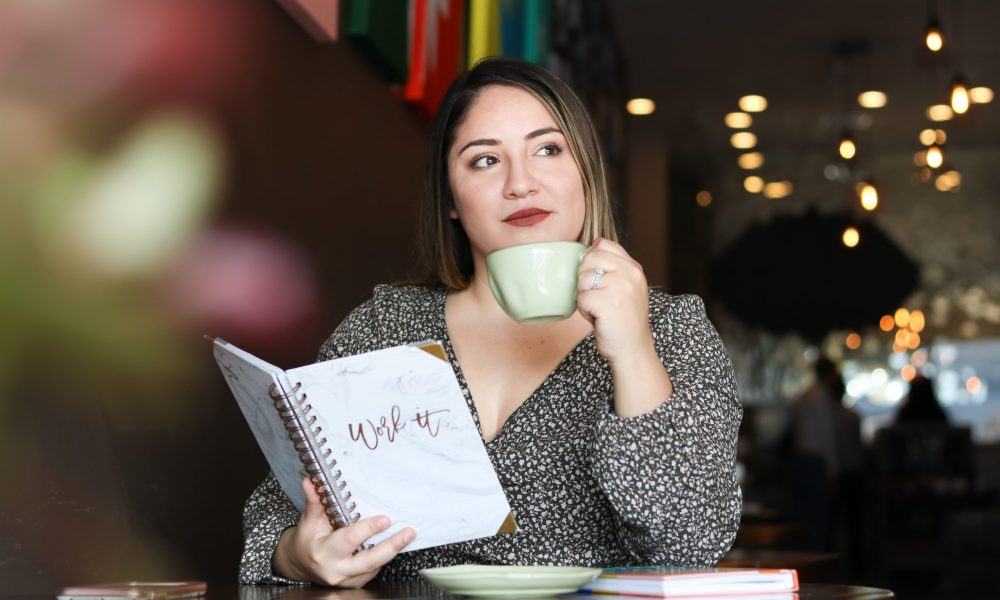 Today we'd like to introduce you to Carmen Baltazar.
Carmen, can you briefly walk us through your story – how you started and how you got to where you are today.
My story starts the moment I realize that I have hit rock bottom. I realize that I am living my life like a zombie, just walking through life with zero meaning, zero goals and purpose. I was very insecure and toxic to those who mattered most. The only time I felt like I was "living" was on the weekends. It was a couple of months into my marriage when I started to notice that things were changing. I was not feeling connected with my single friends. I was feeling more alone than ever before.
Why did I feel alone when I had a husband that was always ready to be present with me and all I did was turn him away. I was so unhappy with everything around me, even myself. I had zero love for myself, I was very mean to myself and I did not want to do anything towards loving myself, on the contrary, I started to think that it would be best if I just disappeared.
I can't remember exactly when it happened, but I remember feeling called to participate in an online course called "The Fox Project". The creator of the fox project, Kristel David, emphasized so much on the practice for self-love, which is what I needed in my life. So I signed up. I went all in! I went into the course with an open mind and participated in things that I would typically walk away from. Halfway through the course, I started to connect with my husband more and I was treating myself with kindness. I felt reborn!
After the course was over, I felt like every woman needed to experience this. I promoted the course when it became available, but I noticed that not many Latinas from my community were accepting the invitation. I could not put my finger on it, but I was not giving up… It took me years to finally decide that I would be the one to create these opportunities for my community. I decided to keep it local and inexpensive so that no one could try to use the excuse "I live too far" or "I can't afford it". Of course, I would still hear them regardless but no matter what, I had faith that those that needed to be there would be there.
December 2018, I decide, I am going to host my first workshop, I commit to it! I put it on my vision board… it's set. Then BAM! in January 2019, I find out I am pregnant… after four years of trying, I finally get a positive response on a pregnancy test. That experience was painful… I was feeling like I did at the beginning of my marriage. I also felt like something was wrong… something, I don't know what was telling me that I wasn't going to be meeting my baby. I wasn't listening to my body, I was not resting, I kept working and sure enough, I start to feel more pain and uncertainty. I remember so vividly that night when they told my husband and I that we were experiencing a miscarriage… we responded with calm and understanding voices and made our way back home. That night was not over, the pain continued and the anger started to kick in… that night I cried myself to sleep all while my husband held me and even he was feeling horrible from the whole event.
It took us some time, but eventually we accepted that this was our sad reality and just tried our best to get back into our groove. It wasn't very long before I shared my story with my followers, shared my truth, and learned that many of the Mujeres that I connect with had experienced a miscarriage in their life. I thank and honor all of you ladies! You are a part of my healing journey.
In March of 2019, I started to look out for events that would help me rise. I was very lucky. It just so happened that Eva Macias and Luz Warrior were holding space on the same day so I signed up for both. So much emotion, connection and growth took place on that day, I released all my fears and anger. I felt ready to get back into planning my workshop. I have a very special friend to thank Jacqueline Martinez from Xecure Podcast. If it wasn't for her reaching out to me and helping me set a date for my workshop, I don't know if it would have happened. Jacqueline was at my workshop, front and center and even gifted us all with tangible tips for everyone to take home. Thank you Jackie, I love you, Mujer!
As you can see my journey is still going, I am still healing, I still struggle with self-doubt, but who doesn't? That is why I continue to feed my mind, body and soul everything that will help me and others get through life and hopefully grows through adversity every time. Today I am happy to claim that I am a better woman to myself, my husband, parents, brothers, family and friends.
Great, so let's dig a little deeper into the story – has it been an easy path overall and if not, what were the challenges you've had to overcome?
My journey has not been smooth at all. It took many obstacles for me to finally see that all of this happens for a reason. My lack of confidence allowed me to learn to love myself. The fact that I learned the steps to self-love provided me with the tools for me to share with another woman that may be experiencing the same struggle. My loss, my miscarriage, allowed me to give birth to a whole new me. It also turned on the mic for other women that have experienced the same loss but suffered it in silence.
My advice to all women is to trust themselves and the journey at all times. We may sometimes have to take a loss or fall just so we can win and rise on the other end. Also, try to limit your need to seek approval from others for some sort of confirmation regarding your dreams, goals or ambitions. Seek guidance but not approval.
what should we know about The East LA Girl? What do you guys do best? What sets you apart from the competition?
Honestly, I do a lot. I am a multi-passion, multi-purpose type of woman. Aside from taking care of myself and marriage, I also have a full-time job and two businesses. During the week and business hours, I am a job coach for adults with special needs. I help them establish soft job skills and job opportunities based on their abilities and interests. I am also the lead job coach within my department. Therefore, I am responsible for team building and providing guidance and resources to help my team members support their cases.
Before and after work, I focus on myself, clients and my business. I am a Beachbody coach, meaning I provide access to fitness, nutrition guidance and accountability to anyone that needs support with their health, fitness, and mindset goals. All my Beachbody clients get to work with me on a personal level. I connect with them on a daily basis. In order for someone to join me and the BOD Squad, they must purchase a challenge package which contains access to 700+ workouts for an entire year, nutrition guidance, and all the equipment they will need for the challenge of their choice. For more information, people can follow me and connect with me through @carmen.bfit.
Last but not least, my brand: The East LA Girl, provides community building, workshops and webinars for all East LA community members and small businesses seeking to elevate and execute their goals. The East LA Girl was created for all East LA girls, near or far! However, it is not limited to only East LA members. Anyone is welcome, and anyone can participate. Anyone that attends my workshops and webinars will be presented with content that has helped me become a more confident and action-driven person. The goal is that people leave feeling better than they did when they first arrived and with new connections and friendships that can help them rise higher.
Currently, The East LA Girl is selling affirmation bookmarks to help raise funds for a scholarship grant that will be awarded to a hustling student or business owner that needs the capital to support them and help them rise. The scholarship grant is intended to be awarded in August 2020.
Do you have any advice for finding a mentor or networking in general? What has worked well for you?
I love this question. I believe that mentorship and networking is key to building an empire, and let's remember to have a growth mindset all while staying connected with others. First thing to acknowledge is that ANYONE can accomplish ANYTHING they set their mind to. Just because someone has money or fame, that doesn't mean that you cannot have access to connecting with them. Stop dehumanizing celebrities. They are humans just like you and me. No one is untouchable or unreachable.
Next, trust your soul, if you feel driven or attracted to someone's energy, go connect, do not be shy… and even if they are not as kind as you would hope, that's okay, they are not the only ones you can connect with, keep searching, trust me, humble and successful people do exist.
Pricing:
Affirmation Bookmarks are $8 each, or 2 for $10, to purchase follow @theastlagirl
Contact Info:
Image Credit:
Dideelux Photography
Suggest a story: VoyageLA is built on recommendations from the community; it's how we uncover hidden gems, so if you or someone you know deserves recognition please let us know here.