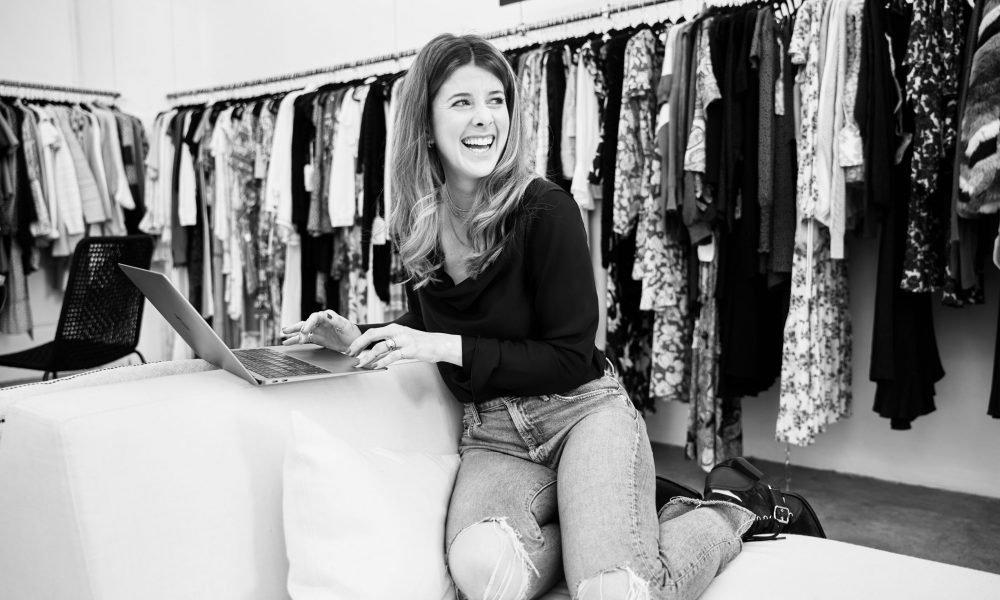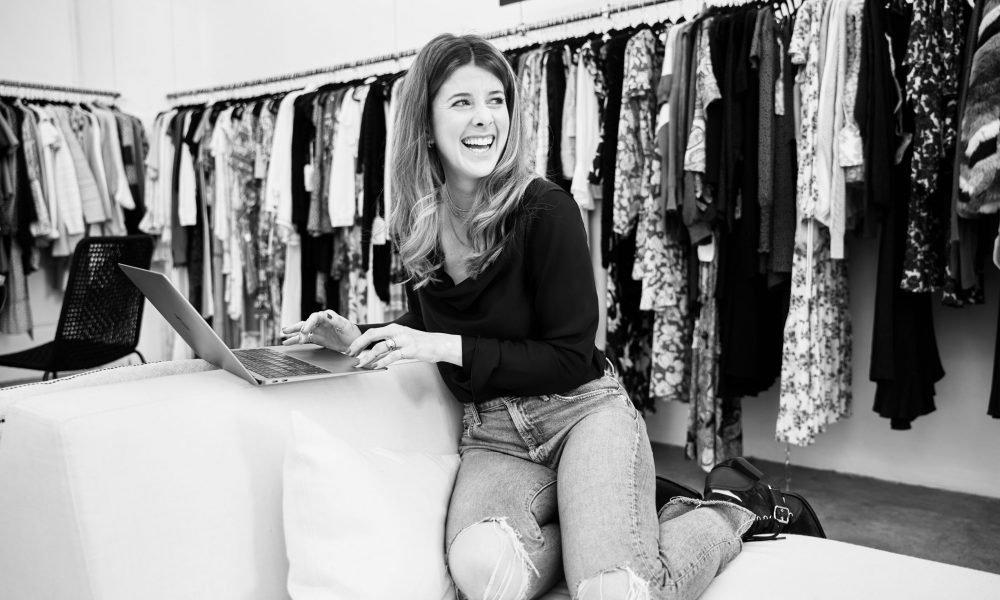 Today we'd like to introduce you to Breana Kennedy.
So, before we jump into specific questions about the business, why don't you give us some details about you and your story.
I have loved fashion ever since I was a toddler ⎯ my mom jokes I started picking out my outfits before I could even dress myself. I grew up saying I wanted to be a Fashion Designer, I was always creative and loved the allure of the glamour that came along with the fashion industry. In high school, I won The Scholastic Art & Writing Award for making organic and inorganic items into clothing. I made everything from a two piece set out of corn husks to a gown out of a reel of film. This award helped me receive a scholarship to Pepperdine University for art. Unfortunately, Pepperdine did not offer a fashion degree but I fell absolutely in love with the school and I always felt that Business was the foundation of any company so I decided to Major in Business Administration and Minor in Art. While at Pepperdine, I had the opportunity to work at a women's clothing wholesale showroom. To be honest, I had never heard of such a thing but was extremely excited just to have a foot in the door in the industry. I immediately fell in love the moment I started. I fed off of the energy of the ever changing sales side and loved that it was so multi-faceted.
I was handling everything from design, merchandising, product development, brand direction – you name it! I feel blessed to have worked at the same company for over 14 years, learned all the ins and outs of the wholesale garment industry and most importantly, it is there that I met my now work wife, Tali Levy. She is quite the spark and force to be reckoned with. We are admittedly very different but the perfect compliment. We have built a beautiful friendship over the last 15 years and I am so thankful to work with one of my dearest friends. We opened our company, TAB Showroom, in June 2018 and I am insanely proud of all we have accomplished in such a short time. TAB Showroom represents five women's contemporary clothing collections, one footwear brand as well as a beautiful jewelry company. A fun fact about TAB Showroom is we work with predominantly female-owned and operated businesses, it is something I love about what we have to offer as a company. I want to be fair to myself and say it has taken a ton of work to get where I am. I celebrated 16 years in the industry this year and when I reflect on all I have done, it makes me feel proud to tell my story to my two children one day. It is hard to be a working mom but it is so rewarding to do what I do and know I am contributing to our family as well as setting an example to my daughter of what a woman can accomplish.
I have also had a few amazing "side hustles" in the industry over the years as well including a fashion blog I started with my best friend in 2013. After we both were on baby number two and I was starting TAB Showroom in 2018 we decided we would pause on it but I learned so much from that experience that I am able to apply to what I do including social media, branding, photography and promotion. We did collaborations with a ton of amazing companies ranging from Coach and Christian Paul Watches to Shein.com. It also helped me understand another perspective of the fashion industry and learn the importance and reach social media has on consumerism these days. I thrive off of experiences like these and try to apply all I know now to what I do to further our growth and success!
Has it been a smooth road?
I don't know if any person can honestly say they have had a perfectly smooth road when it comes to their career but I am very blessed that I found my dream job before I even left college. When I started in the industry the economy was on fire, we joke people were just throwing orders at us but honestly that is not a huge exaggeration. When the market crashed in 2008, I was basically just getting my feet wet and building on my sales experience so that was tough. Those who didn't learn to hustle and kept waiting for buyers of stores to come to them did not make it. I was constantly hauling on average 20 garment bags in my car going to stores to stay in front of them and invest time in making them know even if they are a small brick and mortar store that they are very important. I still go on the road to this day and am just as appreciative of every single boutique, department store, box delivery and eCommerce site I sell to. A lot of people have come into the industry since the market has revived itself a bit and approach sales in a more "you come to me" way but I do think that experience helped my grit in regard to having doors closed in my face and keep on keeping on.
I would say my best advice for any young woman in any industry is to most importantly value themself but also if you find what you love early, don't feel like you are settling. Some people feel the need to move on to bigger and better and then end up starting over or ending up in a career they don't like nearly as much. I often compare it to my marriage. I met my husband when I had barely turned 18 and was about to start college. I remember very clearly us telling each other we were not looking for anything serious and not trying to find "the one" going into our glory days. That being said I am happy to say we will be celebrating ten years of marriage this year and have been together for 17 years with no breaks and I can honestly say I not only love my husband but I like him. We both decided to not pass up our relationship on the what ifs and I know in my heart I never would have found anyone more perfect for me if we had just moved on to find something better. I had many opportunities to not only move to different positions at larger companies but to also move onto a completely different career path in another industry and I am thankful I didn't. So in other words the grass is not always greener and sometimes contentment can also lead to even larger growth when coupled with drive. Not many people can say they love what they do so if you find that early, maybe you are one of the lucky ones and don't need to find a reason to move on to something less fulfilling.
So let's switch gears a bit and go into TAB Showroom story. Tell us more about the business.
I am the co-founder of a women's contemporary clothing wholesale showroom- say that three times fast! Honestly, most people do not understand what I do or even realize what I do exists until I explain it to them. I am the middle man between a clothing brand and the retailer that sells that brand. For example, one of our largest accounts is Lulus.com. My showroom works with the buyers for Lulus.com to select what clothing they will get shipped and when. We are given a selection of clothing to sell to stores for every single month of the year and we sell it to the stores well in advance to when they receive these items because clothing brands need time to receive their orders and then cut and sew the product and ship it to the retailers.
Right now, I am showing clothing that will deliver all the way out to September. Clothing reps in my industry joke that that is why time is always going so fast, we are already selling items that won't arrive until on average 5-6 months from now. My showroom (@TABShowroom) specializes in women's contemporary clothing which is a fancy way of saying women ranging from 20-50 who are trend driven. TAB Showroom backed into a niche that has really worked for us. Nothing in our showroom retails over $150 which is really great in this current climate. We offer brands with huge value because what the consumers are getting look and feel way more expensive than the price they are paying. I am proud that we are able to provide clothing to people that they can afford but feel and look good. You don't need to burn through your entire paycheck for one piece, you can get quality items at a great cost and we are one of the few showrooms focusing on this market.
It would be great to hear about any apps, books, podcasts or other resources that you've used and would recommend to others.
I love listening to the podcast "How I Built This." It is so inspiring to me to listen to the trials and tribulations these power house entrepreneurs have gone through and yet have gotten to where they are. I am always impressed they didn't just give up because some of their stories are amazing. I love listening to this primarily on my way into the office or during business travel to regional trade shows. It's a great way to inspire me going into an important day.
A couple of books I have loved are "It's not about the Coffee" by Howard Behar as well as "Start Something That Matters" by Blake Mycoskie. I love the way both talk about finding a way to be unique and focus on something bigger than ourselves. In the world we live in it is important to focus on others and giving back in any way that we can. That is how we achieve more meaning in all that we do.
Contact Info:
Image Credit:
Dennis Hernandez
Suggest a story: VoyageLA is built on recommendations from the community; it's how we uncover hidden gems, so if you or someone you know deserves recognition please let us know here.