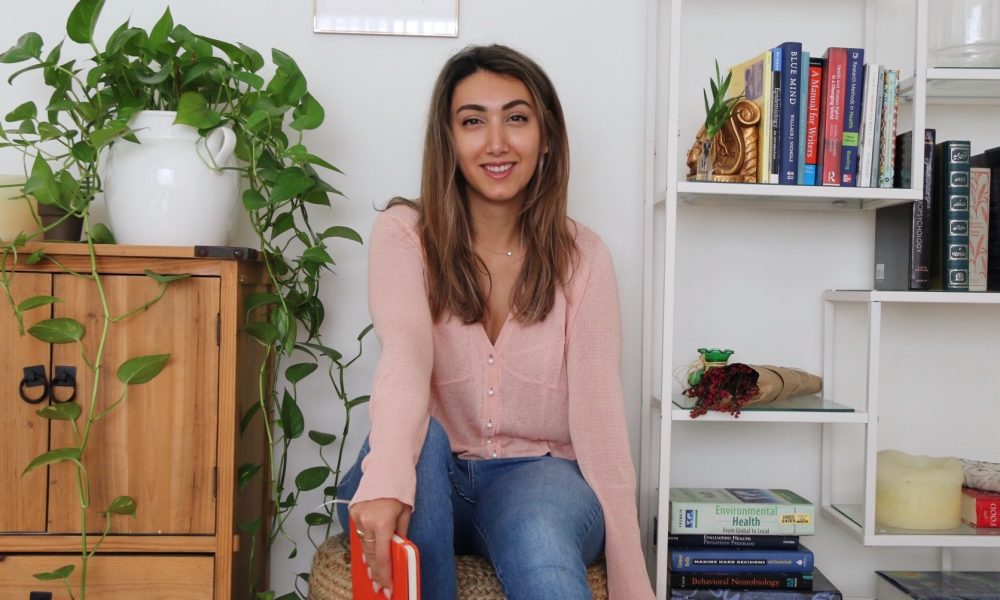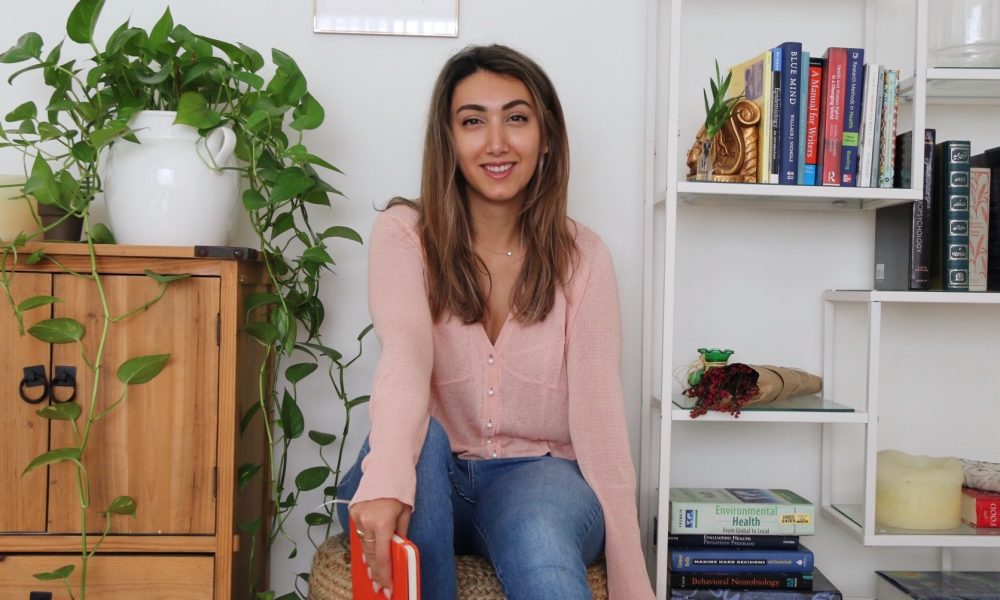 Today we'd like to introduce you to Bita Minaravesh.
Thanks for sharing your story with us Bita. So, let's start at the beginning and we can move on from there.
I have been a student for almost 85% of my life, and I've never been good at letting my mind rest for long. While I was studying neurobiology at Berkeley, I balanced it with a minor in art history and worked in a psych lab. While getting my master's in public health at USC, I held various internships around Los Angeles related to non-profit resource development. Now, back at USC for my Ph.D., I am progressing through my coursework and preparing to share my dissertation proposal next fall, while being a TA and working on some fantastic maternal and childhood health research projects along the way. It would be simpler to say that I always wanted to go into academia, but the truth is that it took a lot of bouncing around ideas and encouragement from my parents and sister to get to where I am now. Pinpointing my exact motivations is complex. Still, I can say that it has always mattered to me that the work I do directly improve the health and wellbeing of those in disadvantaged circumstances.
I am LA born and raised, growing up in Westchester before moving to Palms, and I come from a very close Persian family. I am a firm believer in how your early surroundings subconsciously shape your perspective of the world, so I don't doubt that our family dinners, with fresh herbs on the table and semi-heated political debates around it, has molded my approach to life. I get excited to learn new topics and take it a challenge when discipline seems intimidating at first. Right now, my hill is spatial computing methods, but even two years ago, I never thought I would be able to write a line of code or even understand the jargon.
Getting to this level in my education was a journey, and I know some of the most significant challenges will come in the next few years. My approach to grad school, and for many obstacles in life, has been to break down massive goals into manageable deliverables, create a master schedule to organize my time, and get everything done efficiently in the hopes that I wouldn't sacrifice my sanity. It is easier to tell people I'm still a student because backpacks are convenient (which is true!). Though in reality, I've stuck through it all because I like learning new information that helps you grow as a researcher and as a person.
Overall, has it been relatively smooth? If not, what were some of the struggles along the way?
Graduate school is never smooth, and it feels like you're always missing out or catching up on something. After leaving undergrad, it seemed like everyone I knew found a fun high-paying salary job, and when they left work, they shut that part of their brain and were able to enjoy life. A grad student never gets to shut off the work side of their mind. Whether we're in class, reading up on bookmarked articles, or planning the next step to get closer to our dissertation, there is no time off… it's why most of us look stressed or emotionally drained 24/7. But what I decided early on is that if I spend all my energy on research or coursework, I'll grow to hate it. As much as a full-time employee needs work-life balance, we need school-social balance. Sometimes, it still feels like the two sides of me are fighting each other, and it takes careful time management to try to reach an equilibrium, but it is worth it. It also helps to find an outlet for your stress! For me, that's cooking meals from scratch and exploring new recipes whenever I can. Or at least watching the latest Bon Appétit videos when they get released.
Of course, it always feels harder being a woman in the academic field, even with so many female professors around you. We all come in with an imposter syndrome that will never shake off, but to top it off, it feels as if you have to work twice as hard to be taken as seriously as your male counterparts. Not to mention, to everyone outside of your field, you have to continually explain how no, you're not "just" a student. Not letting this get to you is tricky, and there's no single solution like a well-organized schedule, but having the right people around you who believe in you makes a big difference. I would hope no young woman interested in going from student to scholar would be held back by the patriarchy, and that they know there are tons of us here to support each other – academically and emotionally.
What do you do, what do you specialize in, what are you known for, etc. What are you most proud of? What sets you apart from others?
I want to think I am constantly evolving as a researcher, and there's no doubt that my surroundings are always influencing my interests. Still, there are certain things I will always stay true to: encouraging self-efficacy among communities and working towards the most balanced playing field for all. So far, I have worked for different global health non-profits across Los Angeles and have led policy evaluation and development efforts in Samoa for their national non-communicable disease programs.
As of late, I've come to see that the best solution for my two passions is an approach based on children's environmental and cognitive health. That means I am focused on the natural and societal conditions in neighborhoods that impact how children learn and perform in school. Children from underprivileged backgrounds already have enough hurdles that keep them from smoothly progressing in school. It is infuriating to think that no matter how hard they try, and how hard their parents work to improve their resources, the water and air around them is holding them back. I have a few more years left before I can add a Ph.D. to my title, but I hope I'll one day be known for finding ways to help everyone start on a more balanced playing field. There are a few more things that I think will set me apart, namely in how I stay true to integrating human rights… but I'll keep those to myself until they're published ideas. 😉
Which women have inspired you in your life? Why?
I'm lucky to come from a family full of women with strong backbones, who have never shied away from expressing their thoughts and always believed in themselves to get the job done. They were all born in Iran and took the leap to move to an entirely new, and not always welcoming, country to change their circumstances, and I am in forever awe of the bravery that took. Not only did they jump into a new world, but they successfully balanced embracing new surroundings without losing their values. More than any woman whose work I have read or researcher who I have had the pleasure to meet, the poised independence and thick skin of these ladies continue to inspire and motivate me.
Contact Info:
Suggest a story: VoyageLA is built on recommendations from the community; it's how we uncover hidden gems, so if you or someone you know deserves recognition please let us know here.