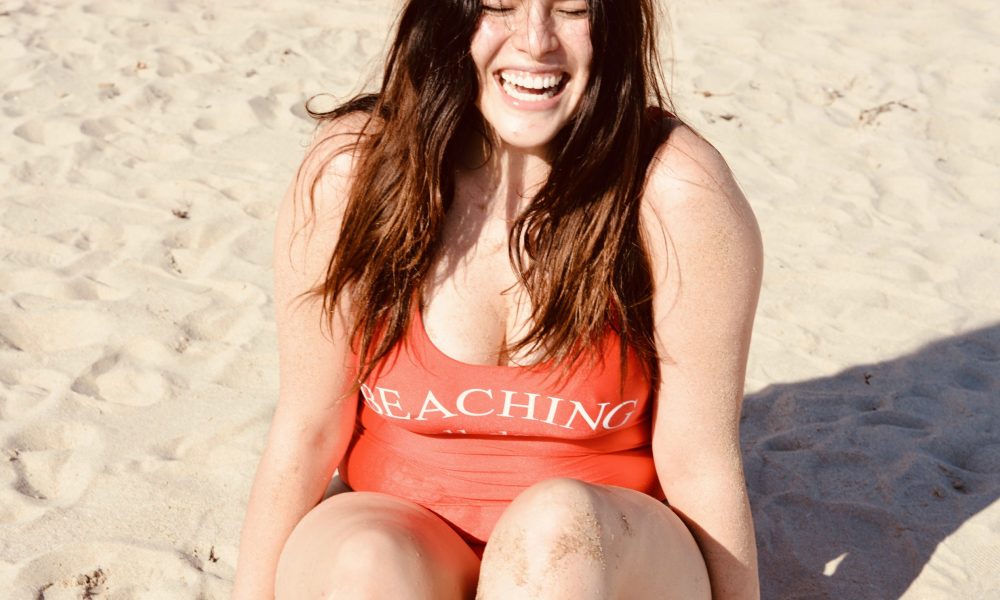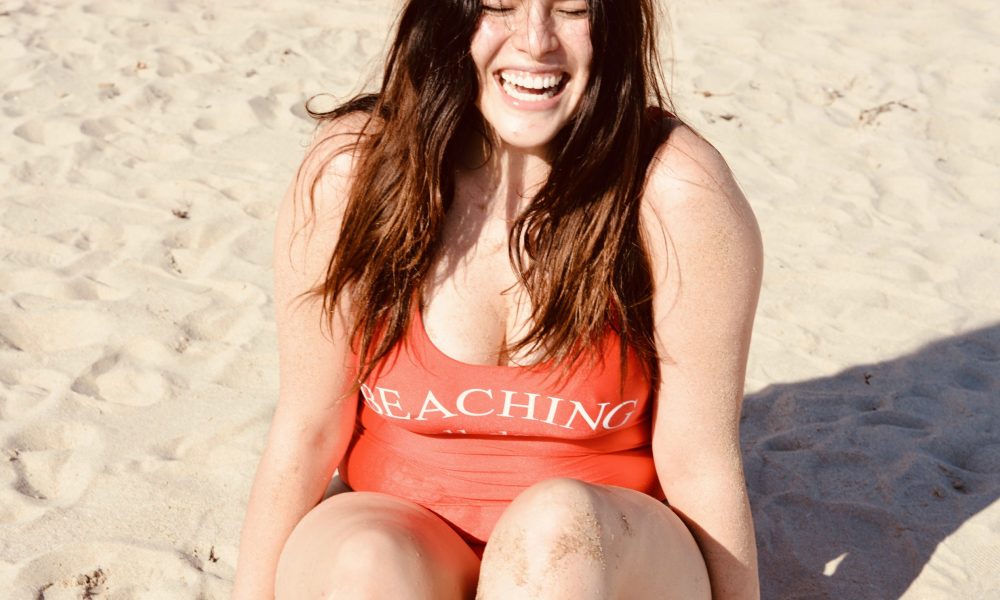 Today we'd like to introduce you to Ana Carbajal.
Thanks for sharing your story with us Ana. So, let's start at the beginning and we can move on from there.
I am from a small city in the north of Mexico, I had never imagined in my life that I would be a model, everything in my life was the opposite. My image and appearance was my biggest insecurity, something I felt held me back from socializing and letting my true self come to the surface.
I realized from a very young age, that I just didn't meet the standard of beauty. I remember from as young as five years old feeling fat, I was having a very bad feelings against my body and all I wanted was to get rid of my "belly", I was feeling inadequate and ugly, can you imagine having these thoughts at five years old?
Looking back, I feel there was a gross lack of representation from different body types in the media, fashion and cinema industries who did little to promote curvy women. Advertisement and the marketing of size zero models were rife, I was consuming this from a very young age subconsciously. This affected the perception I had of my own image and self-worth for the following years.
I held onto these feelings throughout my adolescence, my self-esteem was rock bottom, the thought of being romantically involved with anyone was something I craved but felt it to be impossible, how could someone find me physically attractive? I never felt pretty or good enough to be in relationships and of course not pretty enough to do any job related with my face or body, I was always a dedicated student with my head in books, until everything changed in one moment.
I went to a shopping mall with a friend and we were having coffee. Randomly, she met there a photographer, an old friend of hers, he saw me and asked me if I would like to work with him… what does he mean? I thought in my head. Maybe he wants me to help with the production, editing, assisting? I don't know. I thought about everything behind the camera, I never ever imagined he was talking about modelling.
Till he said : "I think you could be a model", saying all the previous issues I had with my self-esteem and the way I looked at myself you can imagine how shocked I was when he offered me this opportunity, following with the advice of enrolling in a casting where they were looking for models to work in Mexico City.
I just thought in my head, ¨This must be a joke¨ ¨Me a model?¨ But how?
I would need to lose so much weight, this was my first reaction to him, he said no, no, no. I need a plus-size model, and he started to show me some photos of models that were very successful at the time.
I just couldn't believe it, for the first time I was seeing girls, with my type of body smashing it in front of the camera. I didn't have a clue about plus size modelling before this day, things started to change. I dived into plus size modelling, I started to feel freedom, watching these girls in bikinis, tight dresses, shorts, things I never felt comfortable wearing. It made me feel I could be like them. So, I decided I was going to go to that casting. It was the most difficult but also the best decision I ever made. From there, things moved fast.
I was the first one to do Mexican editorials as a plus size model, I opened runways, I was in covers of magazines, I was the first one with many Mexican brands, and that made me feel I had a responsibility not only with the clients but also with the people on the other side, with the people that were going to see me, because, for the first time, they were having a different role model.
I was opening the door for other girls just like me, girls who also suffered all the insecurities I suffered. Girls could finally feel identify with a big girl and not feel ashamed they weren't smaller.
These girls could identify with me, they started to feel included in the conversation, for the first time they felt they could be sexy and comfortable with their body no matter what size or shape they had. And not only them but also me, for the first time I felt I owned my body, confidence started to flow through me as my career progressed, I started to find my soul and find the true Ana, understand my beliefs, morals, and values. It was important to identify with myself. To understand exactly the message I wanted to send out, I had a voice.
I had a responsibility, I had to carry the torch. I became influential, girls started to look to me, I was a role model and for the first time in my life I felt accountable for my actions and work.
So, I felt I had to keep it true to myself and to my job, I owe this to the girls on the other side of the screen.
I promised I would never edit my body in pictures on Instagram or give this fake image of myself with a perfect life that doesn't exist. I was and I am committed to showing the good and the bad, to be transparent, to be myself, it's the only way people can relate, it's the only way I knew I could make a permanent change.
I was so sick of unrealistic standards set for women from all generations and I wanted people to feel ok with being an ordinary person, I want people to understand its ok if you suffer from your acne, your size, your weight, we're human.
My generation is telling us to chase fame, money and perfection, but nobody is telling us to chase happiness, to reconnect with our loved ones, with ourselves. It's very important to do that. I didn't want to be another pretty girl making people feel insecure about themselves. This wasn't my goal.
Today I feel stronger and thankful for the opportunities I have been given, especially having a voice and helping people to feel good about themselves, this has given my soul a purpose, so I know only good things are waiting ahead.
Has it been a smooth road?
It was very difficult because after I was chosen to be a model with an agency in Mexico City I had to give up the life I was living. I had to give up university, family, friends, my job, all I was doing changed in one day, and I moved from a small city to the biggest one in the country.
I was afraid, the self-doubt I had at this moment was enormous. I had no experience in modelling, I had no idea about fashion, the whole industry was alien to me. Many people around me, even my closest friends doubted me, I struggled to believe I could succeed. I struggled to see a future of success down this path, I felt it was career suicide, but there was a voice inside me saying "you owe this to yourself."
It was really hard to fit into the industry, I was taken back to my 12-year-old self, trying to fit into the classroom. I didn't know anything, I didn't how to model, how to dress up, I had no style,  I felt terrified of opening this new chapter, I was shy with my body, I had never wore a bikini and most certainly never had a professional shoot. Now I was being asked to do lingerie shoots in front of a team, I cried the night before my first job. I felt I didn't belong to that world, everyone seemed to be having a great time, but for me, it was very difficult.
I just wanted to run away, but deep down, I knew I had to stay, I needed to give my best. My personality wouldn't allow me to give up so easily, I needed to make a change first within myself and then with the industry in my country, staying was hard, very hard, but in the end my heart forced me to stay. That decision has well and truly been vindicated.
In my first year everything felt wrong, my style, my body, my face, my personality, I thought I needed to change in order to fit in, I was creating a character that wasn't me, I was hurting myself again. I realized that if im trying to fit in and conform to how everyone expects me to be and wants me to be then surely I will lose the true Ana? How can I tell women to search for themselves when the whole time I'm searching to be someone else. This made me grow so much, I realized I didn't have to change in order to fit.
This was one of the biggest lessons I learned: We are more beautiful and happy when we are true to ourselves, beauty is found in confidence.
I would say to all the women pursuing a change in their life, stay honest and true to themselves, if what you are doing aligns with who you are, with your dreams, with your values then make the promise to never give up. If what you are doing is only to fulfil other people's dreams, plans or desires, please give up right now. Don't place people above your happiness.
Start the search of what makes you truly happy and your purpose in the world. The heart's a perfect guide on these occasions. Keep it real. And don't be afraid, we can always start over.
Your age, your size, your race, do not allow anything to define you. No situation can define you. It is your actions that will define your life.
Please tell us more about your work, what you are currently focused on and most proud of.
I am a plus size model, currently working in Mexico, Latin America, England and soon, America. I am a big fan of social media and how it gives me the opportunity to spread love and my positive message. I love to share my life and support people by giving them confidence with their own bodies, I am trying to break the idea of what's classified as beauty and the typical standards to abide by.
I want to start by making a change in Mexico. I find it ironic that in my country we don't openly promote plus size women, we Mexicans are known for our curves, but yet, there are so few curvy models coming out of Mexico. I feel Mexico lacks representation from women like me, it's kind of a mission I have with my people back in Mexico and Latin America, to make them feel comfortable with themselves.
I am known mostly for my modelling career and motivational talks given by me about my journey. What sets me apart from others is that I don't identify myself only as a model, I am more than a model, I don't stand by the industries expectations, I refuse to have surgery in order to fit their requirements, in order to have this particular shape. I stand by my natural body, to be honest, and transparent about it. I dress how I want to dress, I love to openly talk about taboo subjects, subjects with stigmas around them, subjects that make people feel uncomfortable. I feel I need to use my platform to talk about discrimination in brands, lack of diversity, the struggle we go through and the challenges I have faced during my career. As I have said before, I keep it real. I am planning to publish my book next year and to start my brand in the following years. My modeling career is my platform for a higher purpose, I truly believe that.
It would be great to hear about any apps, books, podcasts or other resources that you've used and would recommend to others.
Yes! I love reading, my favourite books are:
¨The four agreements¨ by Miguel Ruiz
¨Conversations with God¨ by Neale Walsch
¨Ëat, pray and love" by Elizabeth Gilbert
"Ängels in my hair" by Lorna Byrne
"Rich father, Poor father¨ by Robert Kiyosaki.
My favourite app is "myfitnesspal" to track what I eat and ¨TuneIn". I enjoy listening to radios from Brazil and London so I can practice my Portuguese and English.
Of course, ¨Pinterest¨ is on the list, I use it a lot to have new ideas for my outfits and also for new recipes.
Contact Info:
Image Credit:
Pablo Anton, Marie Claire Mexico, Joos Govers Flair Belgium
Getting in touch: VoyageLA is built on recommendations from the community; it's how we uncover hidden gems, so if you know someone who deserves recognition please let us know here.