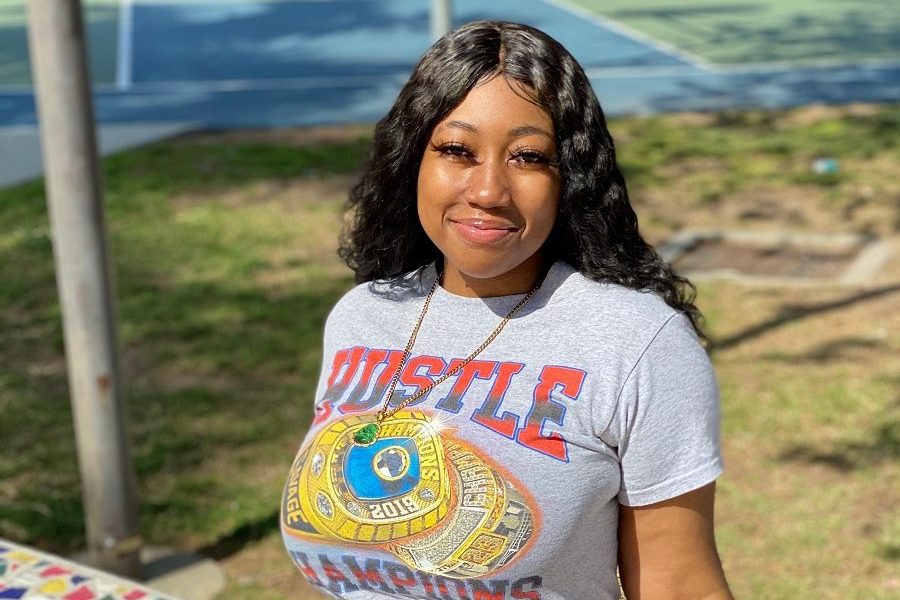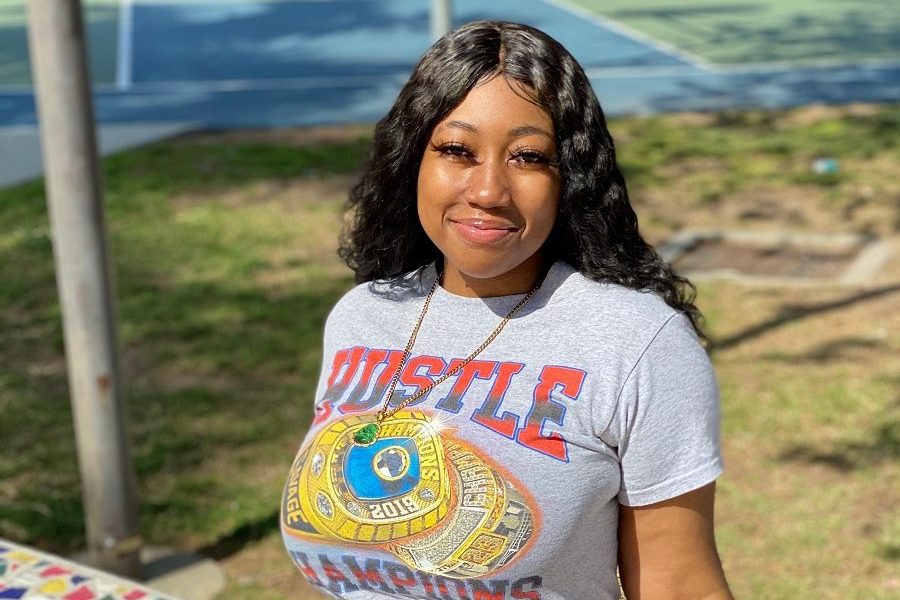 Today we'd like to introduce you to Hannah Petrie.
Alright, so thank you so much for sharing your story and insight with our readers. To kick things off, can you tell us a bit about how you got started?
Well, I started Y2KLVSHES during the summer, August of last year. Prior to actually launching my business though, I always had business ideas in mind since December of 2019, but never went through with them because I was afraid of not gaining support, not selling, not being creative enough, just overall believing I would be wasting my time. I've always written random ideas in my journal but they would just end up collecting dust because I was so scared of disappointing myself and not being successful. Then COVID hit and I knew aside from school, I had to find something to do to occupy my time. So in March of last year, I looked in my journal after months of neglecting it and started taking my old ideas seriously. I repeatedly told myself that no matter how many people support me, whether I sell one item in a month or 20 in a week, I was going to pursue whatever it was period. I've always struggled with self-hatred and I find myself constantly critiquing every little thing I do, basically being my worst enemy. I reminded myself that the success I was yearning for takes time and if I continued not to believe in myself, I would never reach the point of success that I wanted. So I got out of my head, shooed all of those doubting and negative thoughts away, and got to work. I instantly knew lashes was what I wanted to sell which was definitely a bold choice to make considering how popular lash businesses are now and the abundance of them.
I tend to not see myself as the MOST creative person but my mind started to race with ideas, especially because I knew I had to stand out. YouTube was, and still is, my best friend when it came to figuring out how to start a business and be creative. I spent late nights and early mornings looking at videos about packaging and pricing… all of that good stuff. Then I started thinking about what was trending at the time – 2000s fashion. I personally love the 2000s era, style, accessories, all of it. Already knowing I wanted to do something 2000s inspired, I then thought about a business name and because "Y2K" means "year 2000", I just felt like it was necessary to include. I first thought about "Y2KLASHES" but to me that felt boring so I just added a "V" in place of the "A" and that is how Y2KLVSHES was born. From there, I just searched up accessories and patterns that were popular then and incorporated that into my lashes. And on August 22, 2020, I dropped the "Y2K Collection", which consisted of six different lash styles. After seeing the loving and overwhelming response from my first release it motivated me to keep going and I started truly believing in myself. With all the love, support, and positive feedback from many people, I've been blessed to be able to release two different lash collections aside from the first, the "Kitty Kat Collection" and "I'm A Flirt" collection. Currently, the website is temporarily down because new lash collections and clothing productions are in the works.
We all face challenges, but looking back would you describe it as a relatively smooth road?
I cannot lie, starting a business is not the easiest thing to do. Obviously, there's the struggles of building your website, budgeting, coming up with creative ideas, how you'll make profit, etc. Especially with how popular lash businesses are, simply buying a box and lashes won't do you that much justice. You have to keep up with trends and what your possible customers may like because some people may not like big mink lashes and others may hate natural and thinner ones. But aside from the business aspect and the hardships you're destined to go through, there's a lot of inner battles independent, small business owners go through that are rarely ever talked about. For me personally, I struggle with thinking my business isn't good enough. I'll have days where I just want to stop everything. Days filled with anxiety because I think my prices are too high, my packaging is lacking, or even my lashes aren't the prettiest. When people aren't purchasing your product as much as you'd want or they aren't posting your business as much as you'd like, it messes with your confidence for sure.

Understand though, this is all in your head. Because there's always those people that have been there since day one, there's always that person or those people showing you continuous support. I look at it like this, from the outside looking in, they see nothing wrong. They're buying for a reason, they're reposting and shouting you out because they see success in you. If there was truly something wrong the support wouldn't be there in the first place, that's how I see it. I'm glad I have people to look up to like my parents and older siblings who have always shown me perseverance throughout my 19 years of being on this earth, and specifically my brother Isaiah who has always been supportive and reassuring when it comes to me giving up. And of course, my three best friends as well who have been by my side since day one and have stuck with me at my lowest moments and pushed me to keep going no matter how over it I was. I'll forever be grateful for the strong and loving support system I've been blessed with because they are people that would never in a million years allow me to give up. And as cliche as it sounds, I truly don't know if I would still be here without them. With all that being said, if you have a strong support system, a solid mindset, and or a good head on your shoulders, the smooth road will eventually progress.
Thanks – so what else should our readers know about your work and what you're currently focused on?
Y2KLVSHES is an affordable real and faux mink eyelash business based in Los Angeles. My business is most known for the versatility when it comes to our lash styles and creative packaging. I think what sets Y2KLVSHES apart from others is the thought, creativity, and genuine joy and love that is put into the work because a lot goes on behind the scenes. I really want to show that this business accepts everybody no matter the gender or sexuality, all that matters is that you feel good in our lashes. What makes me the most proud about my business is the fact that I've been able to motivate and inspire others to start their own business which blows my mind. Along with that, I'm proud of being a black and woman owned business doing all of this independently, from the ideas to customizing the website, which hopefully motivates other people as well and reassures them that they are capable of doing anything.
In terms of your work and the industry, what are some of the changes you are expecting to see over the next five to ten years?
I see my industry progressively moving up within the next 5-10 years. Even today, colored lashes and 70mm lashes are trending so it's always something different. Things are always changing and especially with the impact of social media, I'm sure the strip lash industry will continue to grow.
Contact Info:
Suggest a Story:
 VoyageLA is built on recommendations from the community; it's how we uncover hidden gems, so if you or someone you know deserves recognition please let us know 
here.