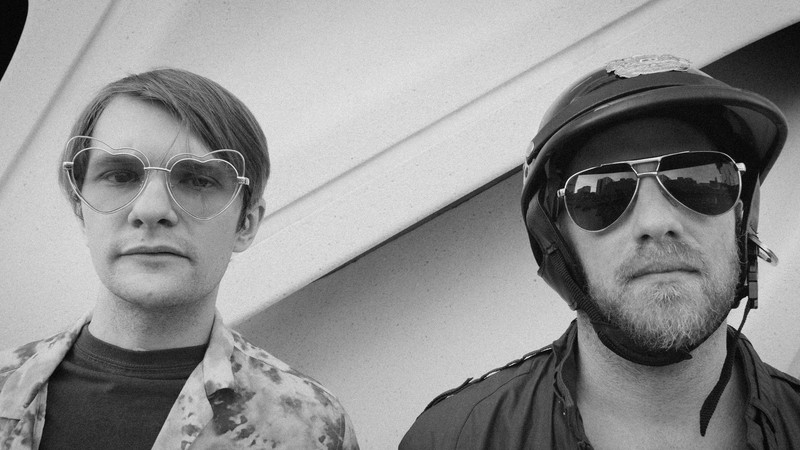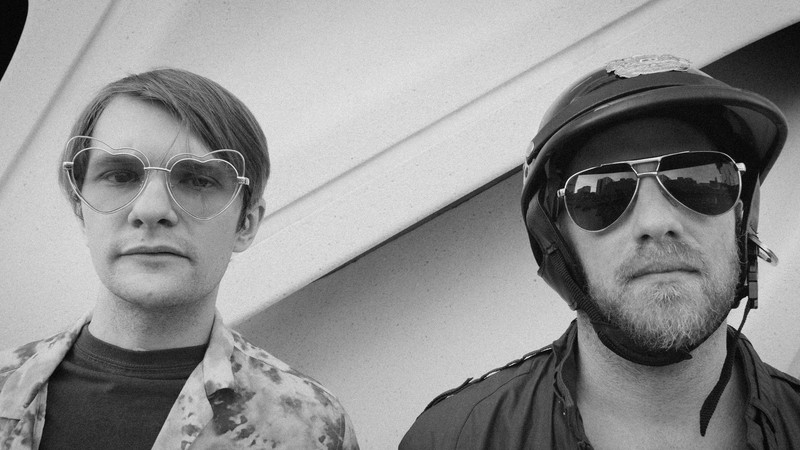 Today we'd like to introduce you to Ginkgo Balboa.
So excited to have you on the platform. So before we get into questions about your work-life, maybe you can bring our readers up to speed on your story and how you got to where you are today?
Mike Bednarsky: I come from a very, very musical family, the youngest of three boys, growing up in a New York City suburb. We were always encouraged to pursue music professionally by my jazz guitarist father, Bruce Bednarsky, a local legend in his own right. My mother decided not to pursue music as a career, but she could have, with her sweet-sounding and controlled soprano register. The love of music was even more evident on her side of the family. Her brother, Robert Oppelt, has been an upright bassist in the National Symphony Orchestra for over two decades, holding its Principal Bass seat since 1996. Both of their late parents were classically trained string section musicians.
In terms of my immediate family, my brothers, Josh and Matt, were acting, singing, and dancing right out of the gate. I had a knack for words and an ear for harmonies, so singing and rapping were my main things. But my brothers were starring in regional theatre productions, and when you grow up close in proximity to Broadway like we did, people in the arts take notice if you're doing something right. It felt like everybody in our hometown of Shelton, Connecticut, knew who the Bednarsky boys were, and I liked the attention, I just didn't know what to do with it. Singing and songwriting came so natural to me, and I wanted to be a performer, but I didn't like the pressure I felt from the community. So I tried to suppress my love of music – but I couldn't – and it set me down a windy artistic path.
Ben Masbaum: I have always been artistically inclined. My mother was steeped in the liberal arts and my father bought me my first electric guitar, a flea market Harmony Stratocaster copy with irreconcilable tuning problems, and then taught me how to play it. I am the middle child of five total siblings, and all of us displayed varying degrees of natural affinity for the arts. From my 5th birthday to my 13th Christmas, the top gifts given to me were a package of colored pencils and a sketchbook until I eventually grew tired of the expectation to be a liberal artist and asked to stop receiving them as gifts. After high school, I took up a short-lived major, in the liberal arts, at the Herron School of Art and Design, a school of Indiana University, in Indianapolis, before dropping out to form my longest-running band to date Lafcadio.
As soon as I was old enough to realize I could learn a musical instrument, I knew that that would be my artistic calling. Since that realization, I have started 15 bands ranging in genre from metal to shoegaze, to post-rock, to math rock, to dance. I toured the country with my band Lafcadio and was boosted to Indianapolis-based record label, Joyful Noise. After the disbandment of Lafcadio, I decided to go back to school and focus on film. Almost immediately after graduation, I moved to Los Angeles with my then-wife in search of a career in the film industry, but never truly hung up my guitar. Rather, I traded the thrill of playing on stage with learning new recording software, composing, and recording. Seven years and a divorce later, here I am.
Would you say it's been a smooth road, and if not what are some of the biggest challenges you've faced along the way?
Masbaum: In terms of Ginkgo Balboa, the struggles we've gone through are probably in the upper percentile, given that we started our band on the heels of a global pandemic. However, I think we've made the best out of it. By the end of January 2020, we had set forth our plan to have our six-song debut EP released by mid-April and play shows by May. We were looking into auditioning a few people and were weeks out from having a band together by the time we received the news that shows would be indefinitely canceled. Given our unrelenting determination to push forward, we took the opportunity to gain a social media following. We were able to do so much that we might not have been able to without the performance downtime granted to us, albeit against our will. We don't claim that we are the only ones feeling this particular challenge. In fact, we are just one example of probably all musicians right now, being faced with this exact same challenge. As for myself, the challenges and obstacles are one of the reasons why I took a small hiatus from performance and moved to Los Angeles in search of a film career.
In the numerous bands I've been in, ranging in genre, there have been various phrases in which I continued to hear uttered. Stuff like "fallen on deaf ears", "the best sound that no one hears", and "too melodic for metal and too metal for melody", or also, "a musician's band", and "underrated", are all phrases that became mantras, whether I liked it or not. They are another part of the reason why I gradually shifted toward more accessible types of music. The inspiration, drive, and motivation are all still there, just with a different sound. Being a musician, I love music too much to simply love all the music. I have to be critical of my tastes and also embrace what makes a great song, regardless of the genre or style in which it's played. This is where the phrase "musicians hate music" comes from. But in reality, I love music- that's why I expect to be moved by it.
Bednarsky: There were plenty of struggles from day one, and things are just now coming together. I think because I always had musicians around me, I expected that a young, cool band would one day appear out of thin air and I'd magically become the lead singer. But for the longest time, I wasn't willing to put the effort in when it came to meeting and working with existing bands or would-be band members, so I rapped instead, figuring that that was something I could do on my own, with a microphone, a laptop, and maybe, a hype man. And with hip-hop, I made waves. When I was 15, I recorded a demo for a producer based in NY/CT, and he loved the demo so much that he promised he was going to introduce me to Q-Tip from A Tribe Called Quest. Who knows what would have happened, but the meeting fell through for some reason, and I never heard from the producer again. That killed me. I became a broody poet after that, and it would take me five years to record a full-length rap record. I eventually started embracing my unique upbringing and the various music genres that came with it, but I was convinced that leaving the East Coast would be the best thing for me. I studied poetry at the University of Iowa for two years in hopes of finding my place in academia. My idea was to earn both undergraduate and graduate degrees from Iowa, with the romantic notion of becoming an adjunct professor who hopped from campus to campus, but in 2017, I was rejected from the Iowa Writers' Workshop – the school's coveted graduate program – so I hightailed it out to Los Angeles, with a guitar case full of clothes.
Was it reactionary? Absolutely. If I couldn't have a quiet creative life in a college town, then I wanted to risk it all for what had always meant the most to me – music. I met Ben about a year later when we were working in the events industry, at the same music festival. I was recording my new solo rock album at the time, Misspent Youth, but we jammed a few times and eventually realized that we could create something special if we tried. So we did. Navigating the pandemic has been a challenge for us, but that goes without saying. When the first California lockdown began, our debut album was almost done being mastered, and we were so stoked to prepare for that. But we were also starting to audition musicians for our live band. I had a meeting with a drummer that week, but it was a wash because we just didn't know when live music would be a thing again. The silver lining is like Ben implied, we've never stopped working, and we won't stop working. Our EP, Ginkgo Balboa, did drop in July, and it made people dance. If we can make people dance with our music during a pandemic, just imagine how cool it will be to dance to us while we're live on stage. It's going to be worth the wait. We promise.
Is there anyone you'd like to thank or give credit to?
Amy Ehrlich – she played Maureen Johnson in "Rent" on Broadway and was the lead singer and co-founder of local band Watson 66 in the early 2010s, performing at the likes of the Viper Room. Since then, she's been our music business mentor and de facto cheerleader. Johnny Yono – he's the award-winning producer and engineer who mixes/masters all of our stuff. Adam Gotsens – a brilliant director and photographer who shot the forthcoming music video for "The Other Day". He has no creative boundaries when it comes to fulfilling his vision. Ali Baruck – a sharpshooter in film editing and videography who also worked on "The Other Day" music video. Baruck is artistically versatile and naturally gifted at knowing what will visually translate well on camera. David Anthony Butler – a veteran LA filmmaker and writer who is easy to work with but acute in his approach. He is the visionary behind the official music video for the Ginkgo Balboa song, "IDK Your Dog", which premiered in February 2021.
Contact Info:

Image Credits:
Adam Gotsens Ali Baruck David Anthony Butler
Suggest a Story:
 VoyageLA is built on recommendations from the community; it's how we uncover hidden gems, so if you or someone you know deserves recognition please let us know 
here.