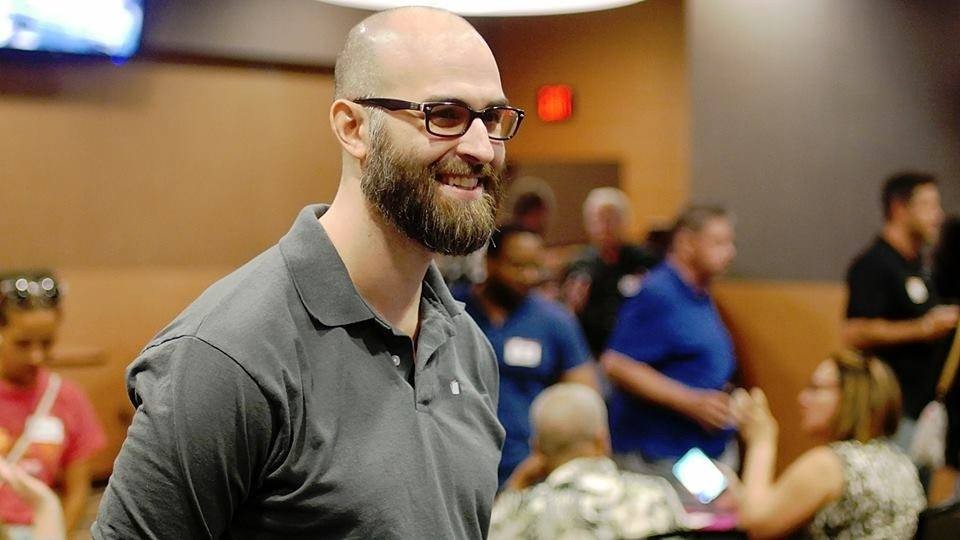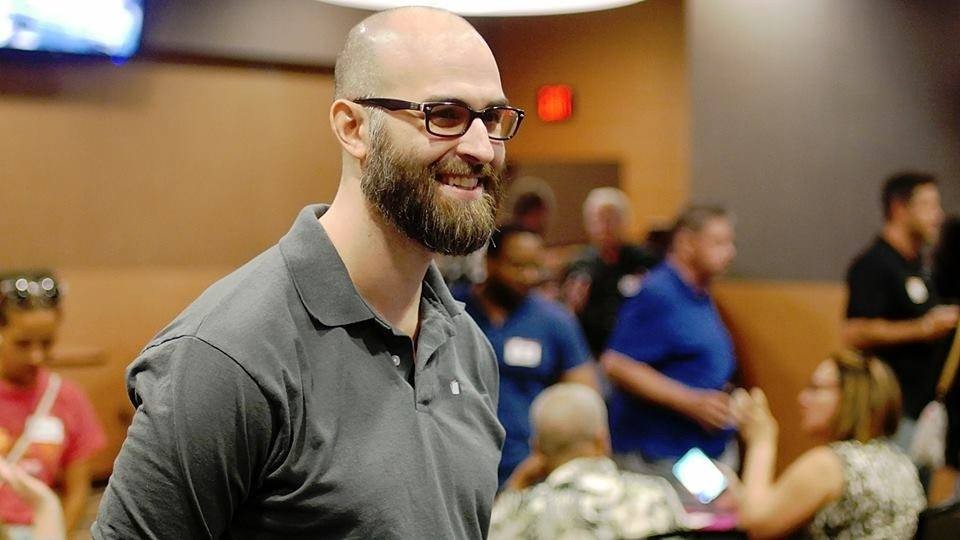 Today we'd like to introduce you to Geoffrey Calhoun.
Hi Geoffrey, thanks for joining us today. We'd love for you to start by introducing yourself.
It all started as a bet almost 15 years ago. A friend of mine was an editor on a local Saturday morning kids show and he was looking to get into screenwriting. He announced an open challenge to create a screenplay as a way to motivate himself. There were no takers and I knew how important this was to him so I took on the challenge. I learned how to write a synopsis and screenplay and I fell in love with the process. My wife ended up finding the script I had lying around in the kitchen and was enamored with the story. That's when I confessed how much I enjoyed the process. From there, I went on to read every book on the craft I could find as well as take in person and online seminars. Absorbing anything I could get my hands on, a habit that I still have today. I wrote for years on my own during my free time as I never bothered to show anyone else. Finally one day a gentle old woman asked me if I loved my day job at the time and it hit me… "no, I don't" I told her as the shock settled in.
Up until that point, I had never considered screenwriting as a profession you could get paid for. It was just the thing I did on my spare time. I decided to see how I compared with my peers and entered several contests. From there, I ended up placing or winning contests from around the world. Years later, I found myself at a festival in London doing an impromptu script doctoring session with a director who was stuck on a story. I remember the look of surprise on his face when I was able to help him fix a story problem he had been struggling with for weeks. Then later that day, I was having lunch with a lovely German actress who had been stuck on a script as well. During lunch, I was able to help her "break" the story and beat it out for her to properly write. Once we had that "aha" moment she burst into tears. The story we had been working on was about a mother who had lost a daughter and the actress confessed that she was that mother. That she can now write this script and it will help her with closure and heal from her loss. I was blown away and honored to be part of the process of helping my fellow creatives. That is when I decided to found WeFixYourScript.com. From there, I wanted to keep helping other screenwriters so I took all of my experience and knowledge gained as a script consultant and wrote The Guide For Every Screenwriter which quickly became a best seller.
I'm sure you wouldn't say it's been obstacle free, but so far would you say the journey have been a fairly smooth road?
Screenwriting is about the long game. But that was something I had to come to learn. You, see I actually optioned my very first script. At the time, I didn't realize how difficult that is to do or what kind of an achievement it was. But then I had a dry run for years where I had no successes. Dead in the water. I learned that you can get low on this path. Where you frequently question why you are even bothering with it anymore. It's so easy to give up and quit especially when you reach that part of your journey where you just hit wall after wall. I remember sending out over 1,000 queries and only getting four responses. Which of course were a no. Eventually, I started networking and getting my work in front of the right people. But even then when I did option a script the whole project would fall through. It started to feel like a curse. I kept going forward though, leaning in and practicing my craft as I slowly chipped away at it until eventually, I landed writing gigs. Then they began hitting production and getting filmed. Now I have hit the stage in my career where I am sought out as a writer and projects seem to find their way to me. But it was a long road to get to this point and I don't rest on my laurels. I am always hungry for more work and find myself still keeping the hustle alive.
Appreciate you sharing that. What else should we know about what you do?
I am host of The Successful Screenwriter Podcast where I interview screenwriting guru's, professionals, and even celebrities to chat about how to make it in the industry. I view myself as the eternal student. Even though I have a book on the craft, I love learning more from others. Being able to chat with big names in the industry and pick their brains is a dream come true. The fact that the shows listeners can take away value from the podcast is even better and I am honored to be part of their journey as well. I founded WeFixYourScript.com to be more than just script doctors giving feedback on troubled scripts. I believe what sets us apart from others is our core value. We are invested in our client's success. Our writing staff are all optioned and produced writers who are actively working in the indie film industry. We view ourselves as mentors who are helping screenwriters improve at the craft not just script doctors who make a script better.
Can you talk to us a bit about the role of luck?
To me, I believe that the more you put yourself out there the more "luck" you will have. Honestly, I believe it's more about probability and strategy. How much are you networking and advocating for yourself. The more you are out there, the better your exposure, the increased chances of success you have. That is if you are doing it the right way. Otherwise the less chance of success or "bad luck" you will have. When I was in my dry spell and couldn't make any advancement in my career. I realized I needed to strategize how I was going to make success happen. Because it dawned on me that no one is going to make you succeed but you. I came up with a plan of which festivals I'd attend, contests I'd enter, and I'd learn how to properly network. Once I was able to do all of that I began to see my 'fortunes change.' The one thing that also makes a difference though is how to approach others. If you come off as a screenwriter who is only interested in what they can get from a producer/director then no one is interested in you. However, if you are the type of person who likes to help others then they will find value and will remember you. That's when you realized that good relationships lead to work in one form or another.
Contact Info:

Image Credits:
Headshot – CK JR Productions
Suggest a Story:
 VoyageLA is built on recommendations from the community; it's how we uncover hidden gems, so if you or someone you know deserves recognition please let us know 
here.