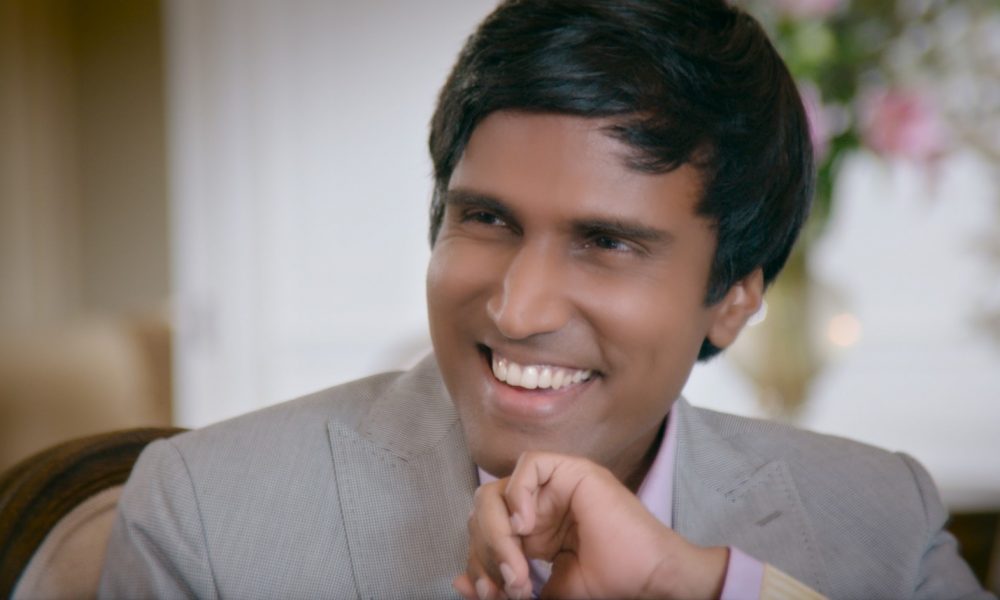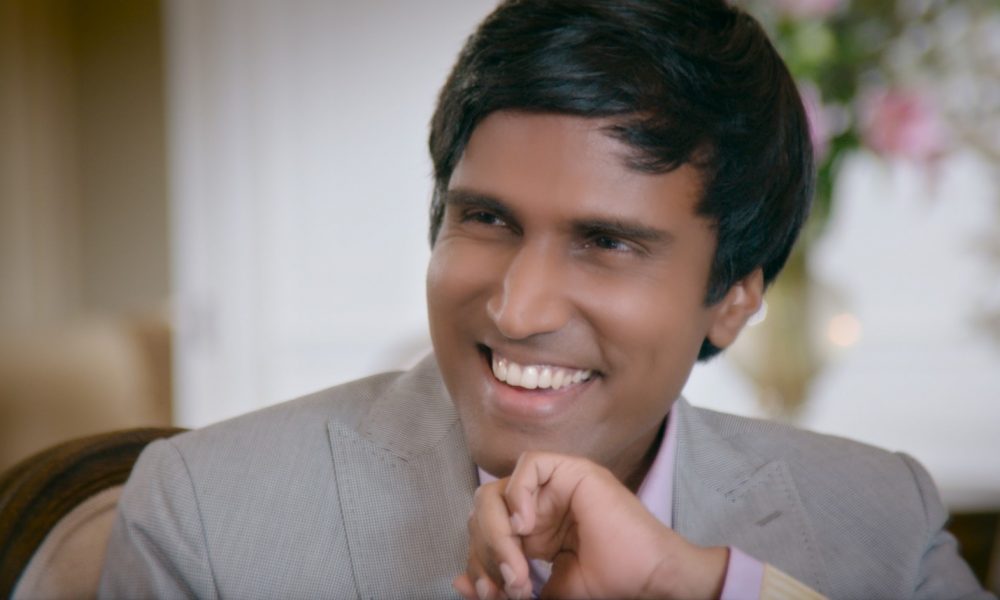 Today we'd like to introduce you to Gehan Cooray.
Gehan, we appreciate you taking the time to share your story with us today. Where does your story begin?
I was born and raised in Sri Lanka but had completely fallen in love with the magic of Hollywood even at the age of three when my mother showed me Classic Films like MY FAIR LADY, MARY POPPINS and THE SOUND OF MJSIC. I was a precocious child, and while I was always very academically inclined, I was also performing onstage from the time I was in nursery school – one of my earliest roles being Annie in the musical ANNIE when I was four (I attended a gender-neutral pre-school where gender norms weren't enforced on children, which I think is very important). Having discovered my abilities to act and sing and command the stage as they say at such a tender age, it seemed inevitable that I would ultimately pursue a career in the entertainment industry. Receiving my acceptance letter from the USC School of Theater when I was 18 was an absolutely surreal moment, and I will never forget the joy and anticipation I felt when I read that USC also had the best film school in the world! I have always believed that knowledge is the ultimate power, and while I had also been accepted into a conservatory in New York, I decided that nothing could beat attending a top research university like the University of Southern California. I had already done everything from Shakespeare to Gilbert & Sullivan by the time I began my Theatre degree at USC, and so I decided to pursue a parallel degree in Psychology there, which had always been of academic interest to me. I think understanding people is one of the keys to navigating through life.
I also availed myself of as many classes as possible at the USC School of Cinematic Arts – in fact, there was one semester where I was enrolled in 24 units of coursework while auditing an additional 12 units worth of classes. I was cast in some superb productions like the Broadway musical version of LITTLE WOMEN (in which I played the heroine's main love interest, Prof. Fritz Bhaer) and Tom Stoppard's ARCADIA (in which I portrayed an arrogant British academic, and since my mother had sent me for Elocution/Speech/Diction lessons back in Sri Lanka as a boy, my British accent caused even a USC professor to assume that I had been raised in England). I was also cast in numerous short films by both undergrad and Grad-level cinema students, two of which won at local film festivals. and a particular highlight for me was being assigned a recurring role in a sitcom named 'Birnkrant 616' produced by USC Trojan Vision – the university's own TV station! Even Al Galore caught a glimpse of an episode once while visiting the campus. Thus, USC enabled me to negotiate the differences between acting onstage (which I had been doing all my life) and acting onscreen. Having graduated Magna Cum Laude from USC, with Discovery Scholar and Renaissance Scholar honors, in less than three years, I returned to Sri Lanka for a few years to share the knowledge I had amassed with the folks back home. My former Sri Lankan singing teacher who had got me into the world of Opera decided to form an Opera Ensemble with me, which afforded me the opportunity to actually direct productions of Mozart's THE MARRIAGE OF FIGARO (while portraying the role of the dastardly Count Almaviva), and Rossini's THE BARBER OF SEVILLE (while portraying the amiable title character Figaro). I conducted a number of dramatic and vocal workshops for underprivileged children in different parts of Sri Lanka and returned to Los Angeles for good after playing Gaston in the stage version of Disney's BEAUTY AND THE BEAST – my last acting role in the city of my birth.

Having returned to L.A, it was a chance meeting with world-renowned director Jon Favreau at the Hollywood Arclight Theatre that inspired me to produce my own films after he saw my USC sweatshirt and asked me if I was a filmmaker. If Mr. Favreau thought I looked like a filmmaker, who was I not to give it my best go? I started producing a series of short films, which I also acted in, and which were showcased at a number of different film festivals like the New Media Film Festival (at which one of Leonardo DiCaprio's projects was featured the same year as mine), the Los Angeles Film and Script Festival, the Action on Film Festival, and the Palm Springs International Film Festival's Market. It was my mother who suggested to me that my next step should be a full-length Feature Film. I wanted to do a Feature that paid homage to the Classic Hollywood films I grew up cherishing while also honoring my time onstage, and so I decided to adapt a play called 'The Millionairess' by one of my favorite writers – George Bernard Shaw… Changing the genders and sexual orientations of some of the characters, I transformed the play into a film called THE BILLIONAIRE – in which I portray the title character, whom I made Asexual, since I haven't seen Asexual individuals portrayed in any feature films, and it was a perspective that I felt needed to be shared with the world. We assembled a great cast, which included recognizable actors like Jordan Belfi from the hit TV series ENTOURAGE and 5-time Daytime Emmy Award-winning actress Heather Tom, whose sisters Nicholle Tom had been in the BEETHOVEN movies I enjoyed as a child.
By the way, my childhood favorite MY FAIR LADY had also been an adaptation of a Bernard Shaw play, and I envisioned THE BILLIONAIRE as the modern day independent film equivalent thereof, espousing a similarly prim and proper, old-fashioned sensibility. 'My Fair Lady' was produced by Warner Bros and while my film was shot on location in Canada, I did the Post Production for 'The Billionaire' at Warner Bros, working with one of their senior colorists John Daro and one of their Emmy winning sound mixers Carlos Sanches to achieve the visual and auditory aesthetic I wanted, in keeping with the aesthetics of Classic Hollywood films. I don't have words to express the rapturous delight I experienced in September of this year (2020) when THE BILLIONAIRE won the Best Comedy Feature Award at the Burbank International Film Festival, where one of the awards show hosts was none other than Shane Black who wrote and directed 'Iron Man 3'. Winning this award felt like the culmination of all my hard work, and since Burbank is the media capital of the world, this particular film festival is what I would call a true industry festival.
Since then, the film has become eligible for Golden Globe Award consideration after I submitted it to the Hollywood Foreign Press Association, who very graciously scheduled a virtual screening for their members. I have also officially submitted the film to the Academy Awards of Motion Picture Arts and Sciences for Oscar consideration – they have been exceedingly kind to me as well – and just yesterday, I submitted the film for the Independent Spirit Awards. As a singer, I made my Carnegie Hall debut in September 2019 at a Solo Concert attended by the Chief of Cabinet to the United Nations Secretary General, as well as nearly a hundred other U.N dignitaries. If THE BILLIONAIRE is my highlight as an actor/filmmaker, then my Carnegie Hall concert was surely my highlight as a singer (I'm a Classical Baritone), and I am currently finalizing my very first album – in the Classical Crossover genre – which was produced by a Grammy Award-winning fellow Sri Lankan American musician, and which I plan on releasing in 2021, along with THE BILLIONAIRE, when the world returns to some semblance of normalcy again.
I'm sure you wouldn't say it's been obstacle free, but so far would you say the journey have been a fairly smooth road?
It has most certainly not been a smooth road. Haha. Even Dorothy faced many dangers along the Yellow Brick Road, right? 😉 One of the main obstacles/challenges has been RACISM honestly, even here in Los Angeles, despite this being a supposedly progressive city. There have been many casting directors, agents, managers et. al who have refused to see past my ethnicity – a few of them have even made outright ignorant remarks, but the joke is now on them because we finally have a Vice President who is half South Asian, and I am determined to prove all the bigoted people wrong by making my mark as a South Asian American in the entertainment industry as well, despite their prejudice. One of the reasons I decided to make my movie, THE BILLIONAIRE, is to shatter all existing stereotypes about Brown people and to portray a South Asian man in an empowered manner. When a lot of Americans hear the words "the billionaire", they probably think of a Straight White Male.
My film destroys that automatic mental image completely and demonstrates how a Brown Gender Non-conforming Asexual character could be just as empowered and commanding. I have been told by a few casting directors that the way I speak naturally is much too "posh" and "proper", which also speaks to those Racial Biases I previously described – what they are saying indirectly is that a Brown person isn't expected to speak the Queen's English, and I have been asked repeatedly to make my speech sound less elegant and polished, which of course I refuse to do unless the role specifically demands it. In that regard too, making a film like THE BILLIONAIRE enabled me to defy those ignorant, racist people and portray one of the poshest brown characters you could ever see onscreen.
Thanks for sharing that. So, maybe next you can tell us a bit more about your work?
I'm what you would call a Multi-hyphenate – an Actor, Classical Baritone Singer, Writer, Independent Filmmaker, and Director. 🙂 As an Actor, I specialize in what's known as 'Representational Acting' or the Classical Style of Acting. This was the dominant style for several millennia, going all the way back to the Ancient Greek Plays (which I love), all the way down through Shakespeare to the Classic Hollywood Films of the 1930s-1960s. It is the opposite of more modern acting styles like Method Acting and Meisner Technique. Basically, like all Classically trained actors, I don't believe in merely "reflecting reality" back to the audience. Rather, I believe that an actor should transcend reality and deliver a performance that elevates the audience's aesthetic and artistic senses, compelling them to "think more nobly and feel more deeply" as George Bernard Shaw would put it. As a Singer, I am known for singing Operatic Arias, Classical Melodies, Broadway Musical Numbers, and Songs from the Movies. Even at Carnegie Hall, I made sure to present a balanced programme featuring all of the above, and my upcoming Classical Crossover album will feature a similarly varied array of music. I can sing in French, Italian, Latin, German, my native Sinhalese, and of course English.

Almost every year, I go back to Sri Lanka to stage charity fundraiser concerts, and we have raised a lot of money over the years to help many many people of all ages in the country who are truly in need, medically and/or financially. There is no greater feeling in the world than helping fellow humans in need. I am most proud of the fact that I have never earned any money for any of the concerts I've staged, both here in America and back in Sri Lanka. Everything has been donated to the different charitable foundations I've partnered with, and I will admit that helping children is what motivates me the most. In fact, having studied Psychology alongside Theatre at USC, I even volunteered at a Family Crisis Center in Downtown LA once, where I counseled the children of domestic abuse victims. What sets me apart from others first and foremost is that I'm an old-fashioned individual at heart, but I'm progressive-minded. I cling to everything that is beautiful and dear from the past, but I always look to a better future that is more equal for all. I see Music, Cinema and the Dramatic Arts as higher callings that demand the best of me, whereas many young people sadly use them as tools for crass, commercial self-promotion. I am also very very proud of the fact that I do not drink any alcohol, do not do drugs, do not smoke, and actually live a very chaste, clean and pure life here in the heart of Hollywood, despite some of the prevailing lifestyles in the city. 🙂 Virtue is its own reward, and so is Art.
We'd be interested to hear your thoughts on luck and what role, if any, you feel it's played for you?
Both my parents have been married and divorced twice – and one of them in particular has had multiple partners etc. – which certainly caused me great emotional disruptions growing up. In fact, life was like a soap opera as a boy/youth, owing to these family dynamics. I'm sure many people would consider it bad luck that I never had a stable family. On the other hand, it has made me much stronger as an individual and compelled me to become psychologically independent without having to depend on a family for constant emotional support as many naturally do. Certainly the Racism I have experienced here in the industry, in L.A, has been more bad luck, but once again, I have tried to turn this into good luck also by taking my career into my own hands and empowering myself to help myself and make my dreams come true – however long it takes – without depending on casting directors, agents, and managers to prop me up as so many also do.
Contact Info:
Suggest a Story:
 VoyageLA is built on recommendations from the community; it's how we uncover hidden gems, so if you or someone you know deserves recognition please let us know 
here.