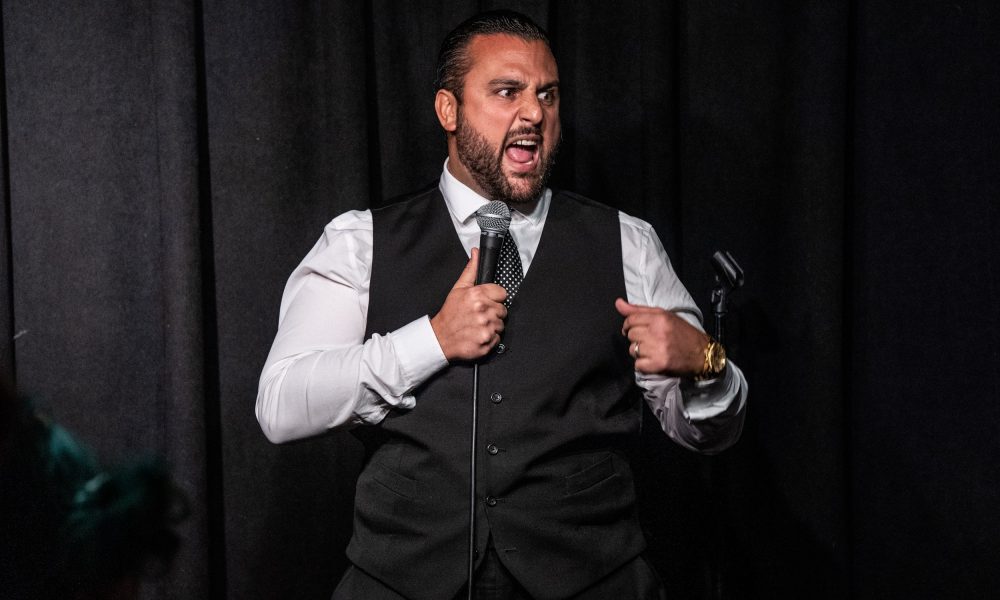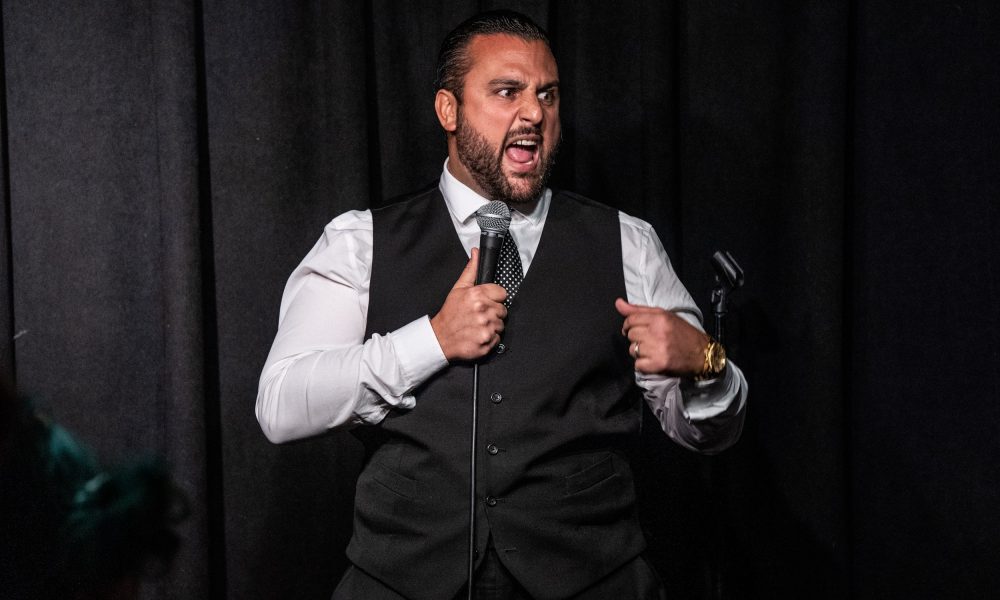 Gary, we appreciate you taking the time to share your story with us today. Where does your story begin?
Growing up, my mom, Denise, was my hero and the most ambitious woman I knew. Over a 20 year period she built an amazingly well respected bridal business. She was not only a savvy business-woman, she was the greatest promoter and cheerleader of my sister, brother and I. About 7 years ago, she was diagnosed with lymphoma of the brain and after a long 7-8 months of treatment she was given a clean bill of health. Prior to my mom becoming ill, I had a strong desire to go back into stand-up comedy, which I did for a short six months in 2005. I remember having reservations and doubts about doing it again as it had been so long. I recall speaking to my mom throughout her treatment many times and I always remember her saying that I needed to go back and do stand-up again and to chase my dreams. I made a promise to myself that if my mom got through her treatment, I would go back. I said to myself that there was nothing to fear about returning to the stage, as my mom fought the scariest battle you could face and conquered it. In 2014, I did my first show back at Gotham Comedy Club and had an incredible set. I had this feeling of fearlessness that I had never felt before and the thing that made it even better was my mom was sitting in the 3rd row and I just remember looking at her and seeing her laugh uncontrollably. From that moment on I never stopped. I started hitting open mics every night and started to get booked on independent shows as well as club shows throughout NYC and the Tristate area. Three months later, I met the love of my life, Lindsay, who happened to live in Los Angeles. Fast forward five years later, we are now married and living in LA, where I continue to do comedy every night. In 2018, my beautiful mom lost her battle with lymphoma, but the memory of her and the fearlessness she instilled pushes me now more than ever.
We all face challenges, but looking back would you describe it as a relatively smooth road?
Anything worthwhile is never a completely smooth road, especially pursuing comedy. You have to deal with the good and the bad. There are many nights you perform in small rooms in front of 5-10 people late at night or in noisy places but it's how you get better and it's all part of paying your dues. However, you also have nights where you perform in front of 100-200 people and it makes you realize why comedy is so special. The nights where you're performing at an open mic on a Tuesday at 11:30pm after waiting for 3 hours to go up on stage all gets erased when you have a packed room loving you. You have to continuously remind yourself to keep going and keep showing up. And you have to have a very short memory! As with anything we pursue in life, we all go through personal struggles that we must overcome in order to perform our jobs well. Regardless of what you're going through, you still have to get up there and make people laugh.
Can you tell our readers more about what you do and what you think sets you apart from others?
My style of comedy is very brash which I attribute to where I come from and how I grew up. Being an Italian kid raised in Queens, NYC you had to have a really thick skin. It was either make the joke or be the joke, and I think a lot of people who grow up in places like the East Coast and Midwest, especially in large cities where the weather is harsh, can relate to the need to develop a sense of humor to survive. Most of the people where I was raised are very old school and have a lot of character, so I have always connected with those old school values and traditions which run deep in the New York Italian community. I liken my style of humor to legends like Don Rickles, Rodney Dangerfield, and the Rat Pack, with sharp wits and a lot of jabs, but everything is said with love and class. My motto is, "I make fun of everyone equally" as I feel laughing at our differences is what brings people closer together rather than tearing us apart. These days we need a lot more of that in my opinion. There is nothing like a good roast session to get people laughing. I have a tagline that I have adopted which I say at the end of each set: "Some of you laughed, and some of you didn't, because, quite frankly, you people are trash." That pretty much sums it up.
Can you tell us more about what you were like growing up?
Growing up, I was sarcastic and my friends and I spent the better part of our childhoods making fun of each other. Playing a lot of team sports growing up, you become like a family with teammates and we were always roasting each other. I also spent a lot of time around my relatives and sitting at the dinner table along with the adults who were always teasing us and we went right back at them with sarcasm and making fun. It was just a way of life and it makes you tougher and more resilient.
Contact Info:
Email: glelicomedy@gmail.com
Instagram: @garylelicomedy
Facebook: Gary Ryan Leli
Youtube: Gary Leli

Image Credits
Mike Lavin
Suggest a Story:
 VoyageLA is built on recommendations from the community; it's how we uncover hidden gems, so if you or someone you know deserves recognition please let us know 
here.