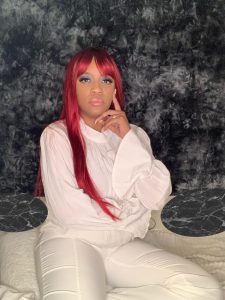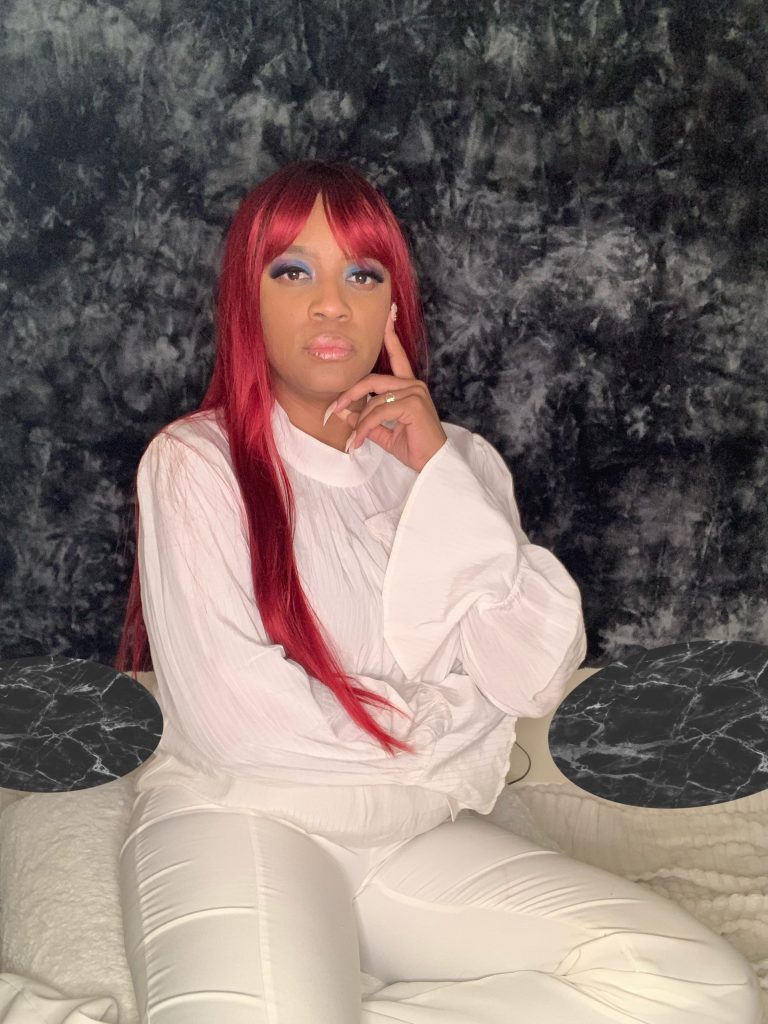 Today we'd like to introduce you to Eboney Thompson.
Hi Eboney, can you start by introducing yourself? We'd love to learn more about how you got to where you are today?
I have always had an entrepreneurial spirit. I love the idea of creating and having control over my day and time. I have been a life coach for a couple of years now, but it wasn't until I was diagnosed with stage 4 breast cancer that I was introduced to this part of my life. On December 28, 2018, I went to the emergency room with severe shortness of breath, to the point I could not speak.

After a world of tests and a doctor taking that extra step to do that extra test. I was informed that I had cancer. At the time, all I could think about was my four children who at the time was 18,16,10, and 6. Nothing else mattered. I just knew that I had to get better, but most of all I had to fight and I knew that I would be in the fight for my life. After finding out that it was cancer, I was then informed that it had spread throughout my breast, both lungs, and on my bone. I spent the next two weeks in the hospital where I was put on oxygen and instant chemotherapy. All at the age of 37. I didn't really know what to expect. T.V and magazines don't really prepare you for what cancer and chemo can, may, and will do to your body. My skin changed drastically to the point of tears. I would cry getting in and out of the bathtub because my skin would burn from the soaps, creams, and whatever else I was using. Even the most sensitive brands on the market was not working for me. I tried some natural products but even some of those did not work. So we started making our own. About a year or so into it my cancer journey after writing my book, I had a dream about a skincare line. I saw the packaging, the colors, and an audience of people. I woke up and wrote the idea down thinking it was just a business idea and laid back down. Time went on and the idea kept coming up. I kept seeing myself speaking about this product. But I thought I needed this huge production of people and chemists before it would come to pass.
And then one day during quarantine my daughters and I were trying to find something creative to do and I came across bath bomb-making. It was so much fun and it gave me a release that writing didn't do it for me. I remember looking into my notebook to write down some ideas from the bath bombs we made and opened it to the page that I had written the dream on. It was at that moment that I decided to step out on faith and start m skincare line and help those who were like me. Those struggling with cancer. The next day my oldest daughter Day'Janay and I started researching different oils and essential oils that aided in healthy skin, soothing the skin, and the benefits of each. We bought all the needed supplies to make bath bombs and soaps. When we would perfect one, I would test it out and then we would send tester boxes to friends and family. We got such great reviews that we moved forward and named the business EIRENE PAIGE which means Tranquil Helper. Right now, we are available online at our Etsy Store The Hustle Kafaye. And we are praying to get into local stores and one day bigger stores like Target. Our hope is that we can bring REAL awareness and truth to those that are diagnosed and battling cancer because the people are getting younger and younger. And that everyone that comes in contact with our product has a tranquil, soothing experience. That's why our motto is, "Eirene Paige, A tranquil experience in a box."
Would you say it's been a smooth road, and if not what are some of the biggest challenges you've faced along the way?
It has not been a smooth road at all. The creativity part has come naturally to us all, but it has been a bit of a challenge when it comes to marketing and really getting the word out. On top of it, I am still going through chemo, so I have my days and times where my energy is depleted and I can't really help push orders out as I want. But my girls are great in that area. They have created an order system, so orders no matter the size are packed and shipped within 24 hours. So if anything, it would really be spreading the word. It's not like pre-Covid when you could rent a table at an event or go into different stores and say. "Hey, try our product." Now everything is solely online. So it's learning algorithms. Trying as much as possible to promote to your target audience which we have done well, I just know that we could be better.
Appreciate you sharing that. What else should we know about what you do?
Before the skincare line, I ran and still do run my own Life and Business coaching and consulting business, called HNH Coaching & Consulting Ltd. Co., where I help women find balance in their personal life all while working a 9 to 5, running a business or all three. Now in conjunction with that, I help run and create the products of Eirene Paige Tranquil Beauty in which we create handcrafted soaps, bath bombs, hydrating skin sprays, linen sprays, and more. When I think about both of the businesses, I am the proudest of being here to operate them. Especially when doctors told me that I wouldn't make it. That even going through grueling times, chemo rounds, and the ups and downs of cancer, I was able to fully run and create two businesses and be able to have my daughters, most importantly be a significant part in both.
When I think about what sets me apart, I truly believe that this is part of what I am supposed to do here on earth. Grant it, you go into business to make money, but my businesses were birthed from situations and processes that I went through in my own life. So when people come in contact with me whether it be for coaching or get a product from Eirene Paige, they are getting a part of me. My heart, my soul, my experiences, my process of what I have had to endure. Not just a person looking to make a dollar. I am that woman looking for a peaceful moment. I am that woman trying to balance a house, kids, jobs, businesses. I am that woman that cancer tried to turn her life upside down and didn't know where to turn.
Do you any memories from childhood that you can share with us?
My favorite childhood memory has to be when my Daddy used to take me to the park when I lived in Louisville, KY and he would swing me. I would scream, "Daddy push me higher." And he would. Then one day, he taught me how to swing on my own. And really until the day he passed away. He was always there exposing me to different experiences and he never let me have an excuse on why I couldn't do something. And if I tried he would show me, even if he was scared. It's because of him I have an I can do anything mentality.
Pricing:
Bath Bombs start at $6
Soaps start at $8
Sprays start at $10
Contact Info:
Suggest a Story:
 VoyageLA is built on recommendations from the community; it's how we uncover hidden gems, so if you or someone you know deserves recognition please let us know 
here.
What to check out next:
Aleasha Bahr is a sales & marketing strategist known for showing introverts and ambiverts the Secret Art of Subtle Selling.  She personally sold millions in revenue while discovering introverts are usually top sales people – as soon as they stop trying to act like extroverts.  We've partnered with her to produce Introverted Entrepreneur Success Stories. Check out episode 1 below: