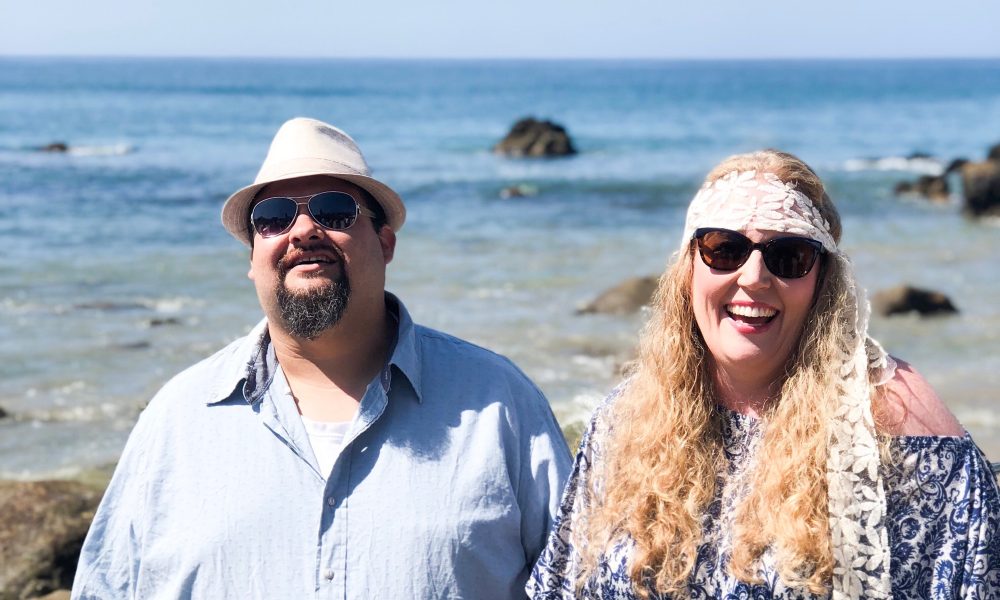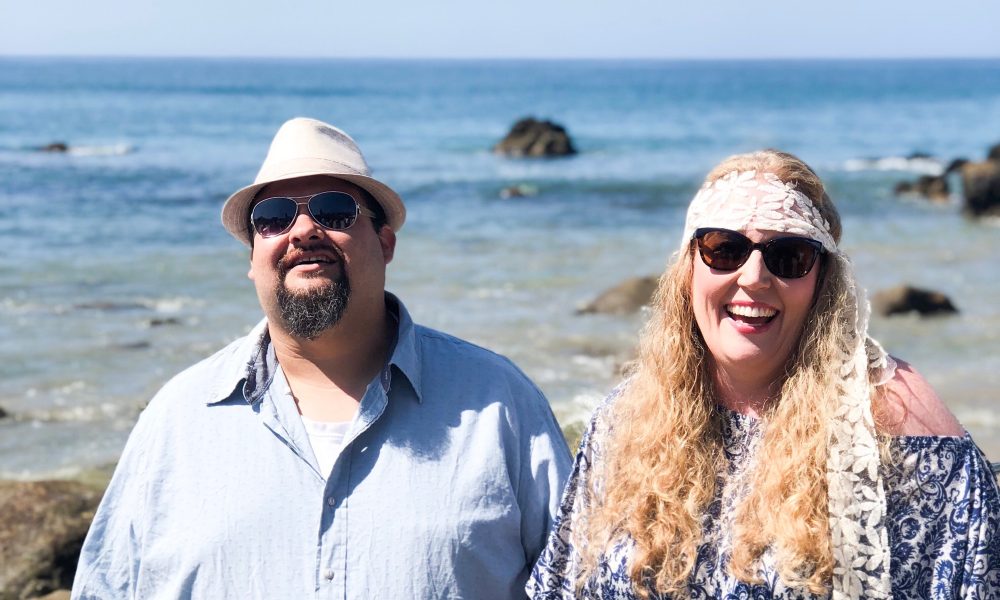 Today we'd like to introduce you to Derek & VanNessa Silbermann.
Hi Derek & VanNessa, so excited to have you with us today. What can you tell us about your story?
Our story of becoming is really the story of every musician trying to find their way in the world. We met in college and were friends for 12 years while performing, composing, teaching, and doing everything musicians do. Somewhere along the road, we realized we were better together than apart and so we married in 2018. Shortly after that, we joined all of our musical forces together and formed Silbermann Studios, a music performance and education business. We had no idea where we'd go, but we decided to walk through every door that opened and so here we are feeling pretty good but never satisfied.
Where are we today? Ah, the pandemic world of musicians! It's been a real challenge to make music, stay connected, and continue to grow, but we made a very planned out choice in March 2020 to stay present, find ways to keep growing and make as much music as possible. We learned the virtual world quickly, developed new programs, and made just a little sense of the madness of the world through creation during the last year.
Can you talk to us a bit about the challenges and lessons you've learned along the way. Looking back would you say it's been easy or smooth in retrospect?
Smooth road? No. But who would want that? Rocky roads, unbeaten paths, and a lack of directions is what make life worth it – and especially a musical life. We don't make good, no great, music from smooth sailing and so the biggest challenge in life isn't the rocky path, but the quality of the response to that path. We've been super lucky to have amazing performance opportunities and students, but the last year has shown us what we're really made of.
We struggled pretty good during the pandemic. Being removed from live performance, not being in person with our students, the isolation and loneliness, and losing a lot of loved ones. There were dark moments, but the creativity and art sustained us and kept us moving forward. I don't honestly know how people without art and creativity made it through the last year. The arts have been an outlet that have really saved so many.
One thing that has been interesting for us is our relationships with our students, both adults and kids, in the virtual world. We knew that setting a timer on a lesson wasn't the correct way and so we chose to give as much time as we could to our students…and not just making music. We know that our role in the pandemic, as music educators and mentors, was to be there for piano and voice and song-writing, of course, that's a given, but to also spend an extra 15 minutes playing tic-tac-toe or listening to an adult share their horrible workweek or make funny faces together or sometimes even cry a little over the horror of the year, that was what we committed to for our students. We adjusted our schedule to give this time because it was important to us. And then, we took all of that emotion and experience and taught our students how to pour it into their music.
Speaking of students, we get a ton of students who have no clue what they want or sometimes even why they want to learn music, but they follow their inner passion. We always call our students, both kids and adults, musicians – no matter what their level of study is. The truth is, we are all musicians in some way, even if we can't carry a tune or plunk a note. We all can make music and we all are creative. Most people come to us wanting to learn "Für Elise" or "Moonlight Sonata" or "Hey Jude" or "Maple Leaf Rag" but they don't actually know that they have creativity within themselves. We make each student's lessons specialized to them and we try to break down the walls that society has built regarding music-making and talent.
We also realized during pandemic that parents really needed help. Like, a lot of help. Trying to work from home and keep their kids on track with school is tough, to say the least. We wanted to use our abilities and musical gifts to keep kids busy, creative, and feeling good, as well as give the parents some alone time where they didn't have to supervise the kids. We developed a program called WAAM, short for "Write A Movie Musical." WAAM is a program where kids, ages 1st-12th grade, develop an entire musical from the ground up. The kids plot the story, develop the characters, write the script, write the songs, make their own costumes and props, film themselves, and then we take it to the editing table and create a movie musical – all done virtually. This was completely born from necessity and pandemic creativity, and to be honest, we had NO IDEA if it would work. I mean, 1st graders filming themselves? Who could know if it would work? But it did. And it was magic. Check out one of the shows at: https://www.youtube.com/watch?v=FzNZLo_WUtg&t=297s.
Since then, we've done three shows and will do another in June of this year. And who knows? We may keep it going post-covid and take it in-person. But that's not what's important, what matters is that we took a bad situation and made the best of it. That's really been our motto in the last year, whether it was virtual concerts, collaborating with other musicians, creating kids projects, Zoom recitals, teaching online, or completing a nationwide virtual project for the 2021 Inauguration. We just did our best to beat that rocky path down as we went.
Can you tell our readers more about what you do and what you think sets you apart from others?
I think what sets us apart from others is our diversity of music. When people ask us what we do musically, it's pretty hard to answer! Together we've got the bases covered musically and production-wise, and one of us is highly creative and the other is highly strategic and organized. I think it's a match made in heaven, honestly, where we complement each other and give space for each of us to fill in the areas that need our skills and talents. Oftentimes, people say that musicians should focus or specialize, and while for some it works, for us what makes us unique is that we didn't specialize. And I think that makes us better as teachers, performers, and directors – there's really nothing we wouldn't try.
Derek is a composer of classical, concert, jazz, pop, basically just about every genre. He is a pianist and organist of the same but specializes in jazz performance. He's a music theory and technology nerd who could sit around and talk about that sort of thing all day. He's a true collaborator who loves to work as a team, and the creative one in the duo, for sure. Derek also specializes in teaching nuero-atypical kids and has a lot of success with non-verbal students and music education. VanNessa is a closeted r&b singer disguised as an opera singer, but she's diverse enough to sing anything. Though she's a great singer, she really doesn't enjoy singing nearly as much as directing and producing, which is where she truly excels. She's also is a pianist who has a knack for teaching the pop style, especially when it relates to being a singer.
As music educators, we are a tag-team duo! We often rotate students back and forth, depending on what they are studying, or call on each other when something is challenging but not in our wheelhouse. Almost all of our students know both of us and we often teach students together so that we can give them the expertise we have in multiple areas. I think this really sets our teaching studio apart – students get a 2-for-1 deal when it comes to their education. It's not all that conventional, but it is super individual and each student gets exactly what they need to learn the most during their lesson times. We are definitely not the cookie-cutter, traditional music teachers.
We are definitely most proud of our recent project, "The Inauguration Project." This was a true labor of love, where we united 100+ musicians from all over the country to celebrate the Biden-Harris Inauguration, using the song "Brand New Day" from the Wiz. Some participants were pros and even grammy winners, others were just every day people who were all super music lovers, community choir members, church choir members, and more. The singers, dancers, poets, and instrumentalists were from all over the country – New York to Florida to Texas to California – we covered all of the places! When we first started, we had no idea where the project would land, but we ended up being selected to participate in the 2021 Day of Service events. Every single participant was AMAZING and inspiring. We couldn't have asked for a better group of American's. It was truly a magical moment of unification and hope – one that we all needed. And we hope there's more national choir projects from Silbermann Studios in the future! You can check it out at: www.theinaugurationproject.com.
Do you have any advice for those just starting out?
Quit worrying about mistakes. Seriously, if there was one thing we could tell our young selves, it would be that. Mistakes don't exist, except that we give them life. I love the story of Beethoven as a teacher. Beethoven never corrected wrong notes, he only got angry when students didn't play with passion or musically. This is really the way we should all approach music. Wrong notes, shmong notes. HA! Anyone can, and does, hit wrong notes, but it's what you do after. How you recover from a wrong note makes all the difference in the world. People don't actually remember the wrong note, they remember the reaction. (And trust me, we know this is true, speaking from both good and bad experiences.). So many people don't follow their musical passions and desires for fear of doing it wrong – what a shame! So the best advice is quit worrying about those mistakes and do it anyway. Bad is only an opinion.
Sounds a lot like a life lessons, doesn't it? This is why music is so amazing. Art truly does imitate life.
Oh, one other thing! And this is SUPER IMPORTANT! Stop saying you aren't creative, or musical, or able to make music. That is a lie that your 1982 old lady music teacher told you. (No offense to 1982 music teachers, we had some pretty awesome ones.). But it's sadly true. Many, many people were told when they were kids that they had no talent, couldn't sing, or couldn't be a musician. It is absolutely not the truth and so stop thinking that right now! Every single human has musical ability. It's not like we can all be Dizzy Gillespie or Wolfgang Amadeus Mozart or Prince, but we can all make music. Quality of musical sound is a personal opinion and not pursuing something that will enrich your life is a real shame. We say try it with no judgment and maybe a little spite towards your 1982 old music teacher. (Spite makes great music.)
Pricing:
One Hour Lesson: $80
45 Minute Lesson: $65
30 Minute Lesson: $40
WAMM Summer Program: $740
Contact Info:

Image Credits
VanNessa: Isabelle Oliver Photography
Suggest a Story:
 VoyageLA is built on recommendations from the community; it's how we uncover hidden gems, so if you or someone you know deserves recognition please let us know 
here.