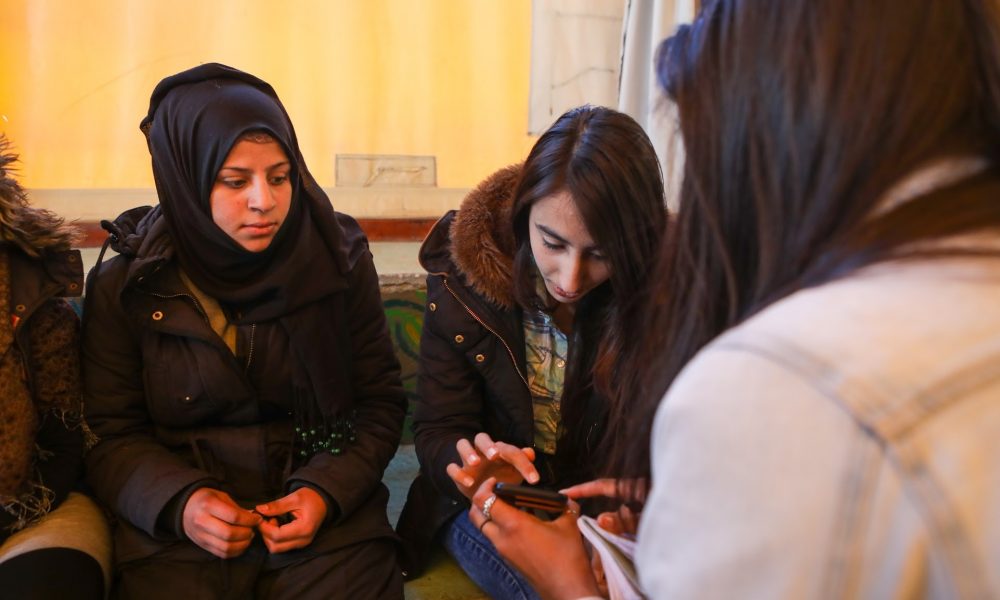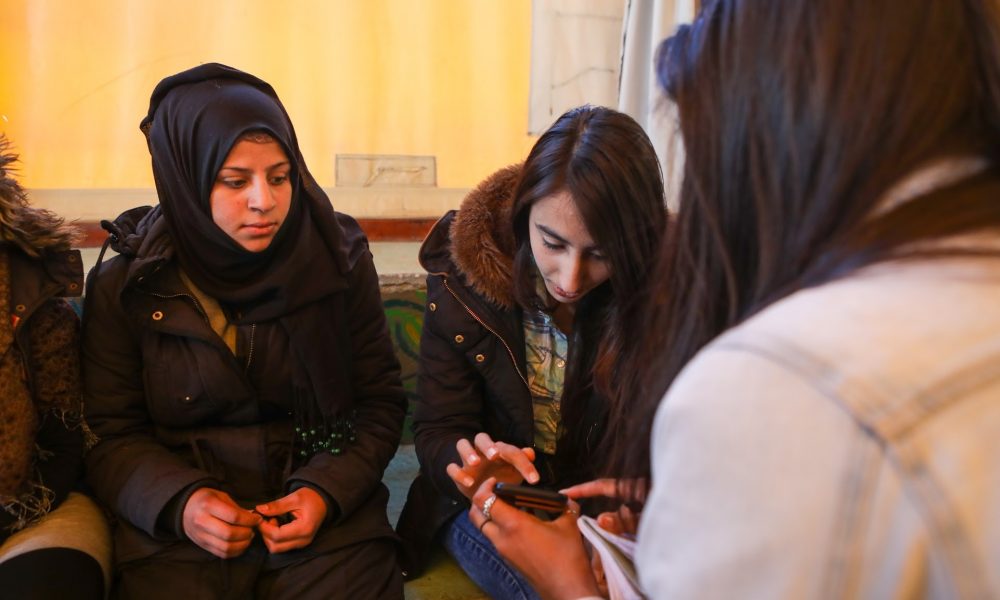 Today we'd like to introduce you to Autumn Gupta.
Alright, so thank you so much for sharing your story and insight with our readers. To kick things off, can you tell us a bit about how you got started?
About a year ago, my team and I signed up for a class called Innovating for Engineering Global Grand Challenges. The class essentially functioned as an incubator for social impact ideas that aimed to target one or more facets of the refugee crisis. Part of the class included two trips to the beautiful island of Lesvos, Greece home to one of the largest refugee camps in the world–Moria. It was there that I (Autumn Gupta) met Leila. Leila dreamed of becoming a fashion designer and was planning to study design. As she told her story, I kept thinking how we really weren't all that different. Despite the horror she'd experienced in her journey, something in her eyes still lit up when she talked about fashion. That dream still excited her, still gave her hope that maybe one day she would become a designer. And that really struck a chord with me. I couldn't get it out of my mind because wasn't that exactly what I was doing? Wasn't I living out my dreams- studying at university and preparing for my first job? Talking with Leila was the first familiar thing on that trip because she was just like me- a girl with hopes for the future. But what broke my heart was that I knew exactly how I was going to get there and Leila didn't- not anymore now that she lived in a camp. And the crazy thing is, Leila isn't the only one; there are thousands of young refugees who've been stripped of their opportunity- people full of potential with dreams of their own. But for them to make these dreams a reality, they need a key to open the door. Me and the rest of my team listened to story after story of young people who felt they had to put their future dreams on hold because of their refugee status. In the camp, they no longer saw how they would be able to achieve their goals. Their uncertainty for the future was heartbreaking because we've used education to make our dreams into a reality for ourselves.
Our trip to Lesvos in Greece validated that the lack of educational opportunity within refugee camps was particularly pressing, especially amongst the 16-25 age group. How could we provide an outlet for refugee youth to take the next step towards creating their ideal future in spite of the barriers that come with learning in a camp setting? Keeping in mind that we have an inherent Western bias, we keep all of our features grounded in our refugee user's experience. Once we formed the idea for Key in December, we held focus groups and conducted surveys with refugees with the goal of understanding their future ambitions, their educational experience at the camp, and where we could come in. We met one girl who learned C++ on codecademy and dreamed of working at NASA. We met a group of girls who wanted to go into healthcare to help others. Their motivation to improve their current situation and learn "non-traditional" skills was apparent. Given the tools to lift themselves out of a bad situation, people take that opportunity and empower those around them. Key is built off of that belief in human potential.
Over the summer, we worked on developing a pilot program to test the full Key Learning model. Although we planned to run this program in November with a Greek NGO, the pilot, unfortunately, had to be postponed due to our partner NGO having to divert resources towards the pandemic. In order to keep progressing despite setbacks due to COVID, we focused our efforts on further developing our product. We brought on a group of talented engineers from USC to help us launch the 2.0 version of our app. We also entered a number of pitch competitions and were able to raise about $10,000 in prize money/private donations. Other exciting news, we were recently accepted into Rossier's EdVentures Incubator (Cohort 3). As a part of this program, we will undergo a number of hands-on workshops before pitching at the ASU GSV Summit this July–the largest ed-tech conference in the world. Going forward, we hope to run a pilot here in LA with a group of resettled refugees.
Alright, so let's dig a little deeper into the story – has it been an easy path overall and if not, what were the challenges you've had to overcome?
Any time you are working in a dynamic situation, there are weekly if not daily challenges. Our product is no exception. We are geographically separated from our user group and cannot visit due to the pandemic. We are in a different time zone and have had to take many 2am calls in order to form the valuable partnerships we need on the ground. However, even when we've had setbacks, we remember the conversations we had with the refugee youth at Moria and we remember the seemingly insurmountable challenges they face on a day-to-day basis simply living in a refugee camp setting. It's easy to keep going when we know that any of our users would jump at the chance to trade places with us.
One of the biggest setbacks we had was regarding our pilot program being postponed due to COVID. Since we were no longer able to run our pilot with refugee youth in Greece, me and my team sat down and thought more about what other groups might face similar challenges to refugee youth here in the US. To talk briefly about those challenges: Refugee youth face three primary challenges of cost, content, and connectivity. With cost, refugees receive about 90 euros a month leaving little additional income for premium ed-tech platforms like Coursera and Udemy. With content based on our focus groups, 95% of refugees were interested in learning job-oriented/vocational skills rather than traditional academic topics. NGOs currently don't meet that need. Lastly, with connectivity, although refugees have phones, your phone is only as good as the connection available to you, which, as expected, is not great in a refugee camp. Key addresses all these needs by providing free access to vocational courses that can be viewed offline. However, refugee youth are not the only ones to face these challenges. Other groups that face similar barriers of cost, content, and connectivity include homeless/at-risk teenagers trying to make a living, previously incarcerated individuals trying to restart their lives, and, in general, youth from lower socio-economic backgrounds.
We are looking to do a pilot program with a group that faces similar challenges to education as refugee youth. If any of your readers run or have contacts with an NGO or nonprofit group that works with the population we are trying to reach (at-risk youth or resettled refugees), please get in contact us at hello@keylearning.io. Alternatively, if you are an educator and are interested in running a free pilot with your students, please reach out as well.
Alright, so let's switch gears a bit and talk business. What should we know about your work?
Co-Founder Autumn Gupta
Passion aligned with purpose. I never thought that would actually happen for me- as an undergrad, I remember listening to panelists and wondering how they could describe the "eat, sleep, do their thing, repeat" kind of love, kind of passion for their work.
But then on a whim, I applied to a startup, incubator-style engineering class in my final year of university. Simply put, that class changed my life. Instead of simulating solutions to problems, this course gave us a real budget, a real team, and a real-world environment focused on rapid iteration and prototyping, all with a "fail fast, fail often" attitude.
And I loved it. I loved everything about working on a team with talented individuals who each brought something unique to the table. I loved building out real products to solve a problem after validating our assumptions about said problem. And most of all, I loved working with our users, the refugees living in Lesvos, Greece who inspired me, who motivated me, and who showed me the power of human connection.
I ended up co-founding a company from that class, which is listed below as "Key Learning App." This upcoming year I will be teaching 8th-grade science to learn more best practices in education, this time from the educator side instead of the student side. I'm also keen on investing my love for science in students of color, females, and any other student who has ever "hated" science simply due to a boring teacher. Starting in May 2021, I will be actively seeking a full-time job in geospatial intelligence, earth observation data, and GIS roles within the humanitarian or intelligence sectors.
Integrity, justice, and love are my core values which inform all aspects of my life and upcoming career. My passions revolve around areas of injustice that I experience and see every day- things that I cannot forget or become desensitized to because they are essential to my personal humanity. I wake up each morning with a fire in my soul to be the change I wish to see in the world.
Co-Founder Anya Nutakki
I am a junior computer science and business administration student at USC. I am a big believer in the idea that our lives are not measured in years but rather in the lives of the people we touch around us. For me, engineering is a tool to amplify the impact of my individual actions to meet the needs of those in my surrounding community and beyond. I am incredibly grateful for my multi-disciplinary education at USC and I strive to use my skills to create the better world I imagine–one that is inclusive, innovative and inspired. From co-founding an edu-tech startup that helps displaced teens to working with nonprofits in LA, I believe in taking action for what I believe in & helping others do the same.
Is there anyone you'd like to thank or give credit to?
Our USC professors (Burcin Becerik-Gerber, Brad Cracchiola, David Gerber, Daniel Druhora) have provided invaluable support in helping us take our idea for Key and turn it into an actual company. They were our cheerleaders from the beginning. An extended thanks to USC Viterbi and the Astani Civil Engineering Department for funding our trips to Greece.
Paul Nelson (CFO of PBS Socal) provided us valuable insight into creating quality content for a diverse audience & he introduced us to a new type of business model where the customer is not the user.
Lastly, we have to thank our entire team of 8 other USC students. Everyone on our team works on a volunteer basis and always makes time to finish Key action items despite how busy school might be. Our company wouldn't be where it is today without them.
Contact Info:

Image Credits:
Daniel Druhora
Suggest a Story:
 VoyageLA is built on recommendations from the community; it's how we uncover hidden gems, so if you or someone you know deserves recognition please let us know 
here.