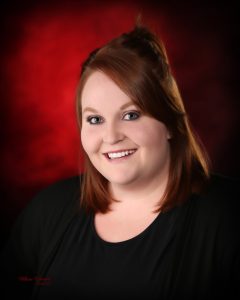 Today we'd like to introduce you to Alicia Springer.
Hi Alicia, it's an honor to have you on the platform. Thanks for taking the time to share your story with us – to start maybe you can share some of your backstory with our readers?
I began dancing at 2.5 years old with AV Dance Studio '81. My very first class, I cried my eyes out. At the time, my mom had felt so bad watching me cry in class and disrupt the other students, but she was encouraged to not pull me out until the class was over. Good thing she didn't! After class, my mom told me that I didn't have to go back since clearly, I was so unhappy. That's when I wiped my tears, looked up at her and said, "I want to go back mommy, I won't cry anymore." The rest was history. I am now 26 years old and have been dancing ever since that very first class as a toddler. The studio was my home away from home. Dance was really my only extracurricular activity. I tried a summer soccer program once, but that was just not for me! I always gravitated back to the studio. As I got older, I took different styles of dance. I've taken ballet, tap, jazz, lyrical, hip hop, hula, pointe, and contemporary. Lyrical was always my favorite. I feel that you can do so much with that style of dance, it's very expressive.
At the age of thirteen, I began assisting classes. This was when I learned from so many different instructors how to teach. Assisting was so beneficial for me. I learned how to teach dance in different ways, how to communicate with others of all ages (students, parents, and other staff members), and most importantly how to be confident in my dance ability and knowledge. It's really cool because students who I once assisted when they were five are still my students at sixteen and seventeen. It's been amazing to watch them grow up and be a part of their lives. I began teaching dance at seventeen years old, right after I graduated high school. Teaching my own classes was amazing. I learned so much about myself and my teaching style. Although I have grown a lot from when I first started, I am still constantly learning. I have found support through my fellow dance teachers as well my students. I love to work with them and collaborate on stories, choreography, costumes, etc. Teaching was a passion, however, I never thought that I would do it forever. Believe it or not, I never saw myself as a lifelong dancer or dance teacher.
After high school, I was set to go to college at San Diego State. I paid my housing fee and everything. But before going, I had a change of heart. I then had to tell my parents that I no longer wanted to go away. I knew deep down that I wasn't ready to leave my dance studio; my second home, my second family. They were extremely supportive! So that was when I started at my local community college with the goal of entering nursing school after my pre-requisites were completed. During this time, I was taking my college classes, dancing, assisting, and teaching at the studio, and at one point had a separate job at the hospital. It was a lot but I made it through and into nursing school. Everything was going according to plan. It wasn't until a year into nursing school that things took a drastic turn. That sounds a little dramatic, but for me at the time it was a very big deal. I began to lose my motivation for nursing school. I loved being at the hospital, but it was hard to go home and study when all I wanted to do was be at the studio. It was a very stressful time for me and I was not very happy. And then I was asked the question that changed my life forever. The studio owner at the time pulled me aside and asked if I would want to buy the dance studio and become the new owner. I couldn't believe it.
Although I grew up at the studio and always loved dancing, I never saw myself as a studio owner. It wasn't until after that question that I saw owning a dance studio in a new light. Luckily, my parents were so supportive and helped me with this new stage of life! If it wasn't for them, I would have never been able to do it. I was twenty-four years old when I purchased AV Dance Studio 81. Although it wasn't what I had foreseen for my life, I now could not see myself anywhere else. I absolutely love what I am doing and where I am at. I am now on my third year of owning the dance studio and loving every minute of it. The studio has grown through the years and today, we are stronger than ever. We offer recreational dance classes to those ages 2 through our senior adults. We have a very successful competition team. And we partake in many community events. Most importantly we give back to the community as much as possible through food and clothing drives, serving Thanksgiving and Christmas dinners to domestic abuse survivors and their families, providing Christmas gifts to kids of abuse survivors and meals to the homeless, raising and donating money to cancer foundations such as Dancers Against Cancer, etc. AVD'81 is a family-oriented studio that is full of staff and students who all share in the same love and passion for dance. I plan to go on as long as I can running the studio to the best of my ability!
Can you talk to us a bit about the challenges and lessons you've learned along the way. Looking back would you say it's been easy or smooth in retrospect?
Nothing in life worth having comes easy! As a dancer growing up, I didn't necessarily fit the typical dancer mold. I was different and that was ok but I didn't figure out that that was ok until I was much older. I went through the typical ups and downs of adolescence and all of the struggles that come with growing up. I wasn't perfect but I tried my best to show anyone who would watch that I was worth watching! Then of course when it came to purchasing the studio, I was not prepared at all, especially since I was once working towards another career goal. I was stepping into the "real adult world" for what it seemed like the first time. There were those in my life that were very apprehensive about this new role that I was about to take on. Understandably so, but I was determined to prove myself. Many staff members who were once my teachers and superiors were now my employees. Weird! Though I think now we have found a great balance and I love working with absolutely all of them. Respect goes both ways and I think that is a valuable lesson for any business owner to learn. Everything was going great, and then 2020 came…
It was only my second year owning the studio when the C-word came to town. We shut down like most of the world and moved online. It was nice to have something but the stress of the world was definitely weighing heavy. It was extremely difficult for me to watch the light start to fade from my students and fellow staff members, myself included. Dance just wasn't the same. I did everything in my power to make things as normal as possible for everyone, especially the kids who had lost so much in such a short amount of time. As a studio, we persevered! I 100% could not have made it through without the support of my family and dance family. We did our best and I think it definitely showed. Every year we end our dance season with a summer recital and 2020 was no different. I was determined to make it happen. We ended up pushing our "summer" recital to November and planned a big outdoor show. We rented a venue, a giant 40×40 concert stage, professional sound and lighting, had giant dressing rooms, concessions, a videographer, the whole nine yards. Everything seemed perfect. The weather was beautiful on the days prior when we were setting everything up. I knew that recital would look different but it was still looking pretty good. We had six shows planned for two days.
Again, I said the weather was perfect the days prior. The Antelope Valley doesn't always have very defined seasons, so an outdoor event in November didn't seem that crazy. But then the first day of shows came and so did the cold windy weather! It was not ideal but it was doable. It couldn't get worse, right? Wrong! The next day of shows was even colder and windier. I could not believe that this was happening. The audience members were bundled up in numerous jackets, hats, gloves, and blankets. And while everyone froze their butts off, our amazing and dedicated dancers got up on that stage and danced their hearts out. It was amazing to watch. I knew they were cold but that did not stop them. That recital just showed me and everyone watching how truly dedicated each and every one of those students, staff members, and parents supporting them all were! It was heartwarming to see and made me love my job even more. Our 2020 recital was one that we will never forget! It was definitely an experience to say the least. Just a little side note, the weather was perfect the following week, go figure! Although things are getting better and the studio is thriving, we still face minor challenges here and there. But I know that we can handle anything that is thrown our way. AVD'81 is STRONG and resilient. We are a family and we stick together.
Appreciate you sharing that. What else should we know about what you do?
I am a dance teacher! Sounds simple enough right? Who knew that dance teachers were also small scale general contractors (or prop builders), seamstresses (in my case only if it's something simple to fix with thread and needle), uber drivers, therapists, friendship coaches, sometimes even fill in parents. We wear many hats and I'm ok with all of them. My favorite hat to wear is the creator hat. I love seeing a storyline in my head and making it come to life with my dancers. My advanced ballet dancers know this all too well. I am by no means a prima ballerina but I love to create big ballet productions. For the past several years, my dances have been roughly 7-9 minutes long with amazing props, lighting, costumes, nonstop choreography, and even light up costumes (I had to throw an element of surprise in there). My students are the best! They always go along with my crazy ideas and execute them beautifully. I have been able to be a part of so much growth with my dancers. I am very grateful for those experiences. I currently teach students of ages 3-adult. I love working with my three and four olds! They are just so much fun and I love being able to be silly and do silly things with them. They make me laugh and we just have a great time in class. I learn something new with every age that I teach. They teach me as much as I teach them. I am typically known as the prop instructor, especially with our competition team; although, it seems like I am starting to rub off on some fellow instructors. I love a good storyline and I love a good prop. Making a thought or an idea come to life is very fulfilling.
Do you any memories from childhood that you can share with us?
I don't know that I can narrow down a specific memory that's my favorite from my childhood. But what I can think of are all the times that I would watch the "big kids" on stage or in classes and just imagine myself doing the same thing as them and being just as great as them. I have a specific memory from when I was younger of watching a particular dancer in classes and I was just in awe. She was rehearsing a dance to the song "I Can't do it Alone" from Chicago, and she was amazing. Her dancing, her acting, everything just kept me captivated. So much so that I would then go into the bathroom at the studio and try to replicate what I had just watched. I would sing into the mirror of the bathroom and pretend that I was playing the same character. I looked up to this dancer so much growing up. Funny enough, she is now a friend and fellow dance teacher at the studio! I told her about this memory a couple of years ago and she was super flattered! I have many memories growing up of looking up to others and then pushing myself to be just as good. I have found inspiration through many people that have come in and out of my life.
Contact Info:
Image Credits
Kids Artistic Review
Suggest a Story:
 VoyageLA is built on recommendations from the community; it's how we uncover hidden gems, so if you or someone you know deserves recognition please let us know 
here.