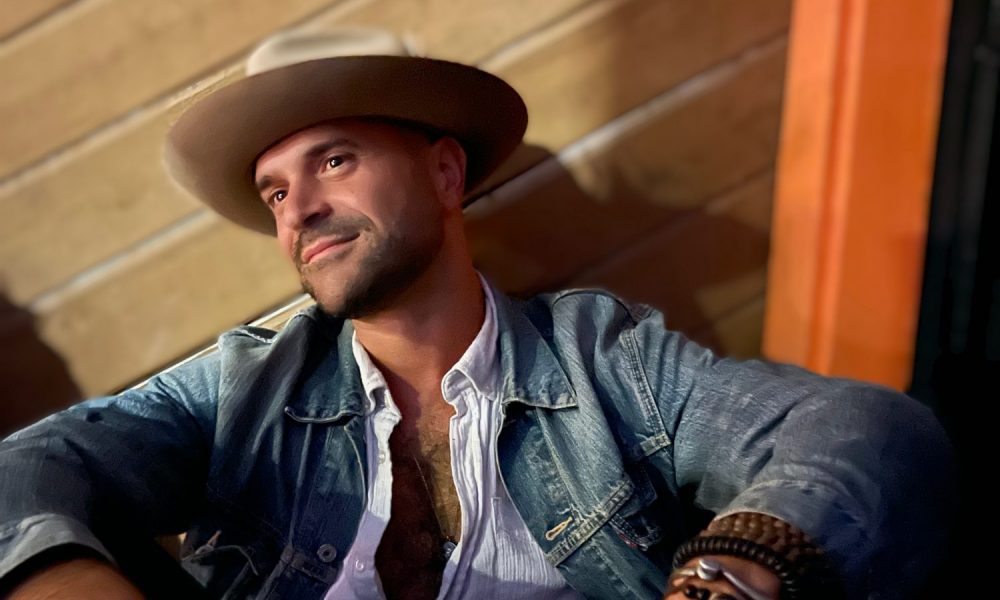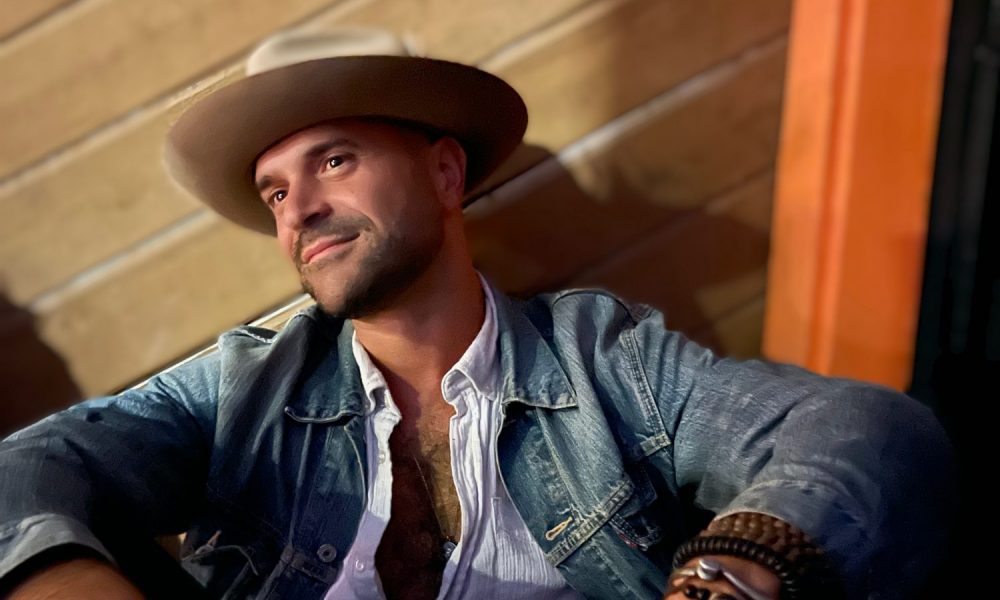 Today we'd like to introduce you to Yonatan Elkayam.
Hi Yonatan, can you start by introducing yourself? We'd love to learn more about how you got to where you are today?
My story looks more like Rorschach test than a straight line, and I am grateful for every moment of this adventure. Born and raised in Los Angeles to Israeli parents and the first person in my family born in the US, I've been an artist and musician for most of my life and have worked as a producer/composer/engineer for many years. I did a lot of "sideman" work that led me to tour the US and the world. After some years, I felt called to step forward and begin performing my original material and front my own band. It's called LKYM (my last name without the vowels) and I am the lead singer/upright bass player/harmonica player in the group. Léo Costa plays drums and produces, Adam Zimmon is on guitar and David Urquidi plays Baritone Sax, Alto Flute and Synthesizers. The sound is bluesy rock and roll, we mostly get compared to Tom Waits and the band Morphine. We've put out a number of singles during the pandemic, used the proceeds to raise money for the LA Food Bank, and have more music coming in this new year. There's no greater thrill than sharing the stage with the men of LKYM and playing our hearts out. Some years ago, I wrote and directed three really unique and special music videos for the band and got interested in filmmaking. This led me to acting, which I have been doing for the past three years with some immediate success from starring in a few plays to parts in feature films and tv shows. I quickly discovered my natural talent for creating characters that are way outside of me and have used coming back to myself as a way to learn, grow and evolve into a more empathetic and loving human being. Art is my foundation, it constantly feeds my soul, forever challenges me and has made me an expert on play.
In 2019 I got interested in studying Pilates and completely immersed myself into the subject through the Equinox Comprehensive Program taught by Carrie Samper. This program gave me a direct connection to the lineage and education of Joseph Pilates himself. Learning classical Pilates as a foundation for movement has not only taught me body connection but has also provided me with a practice that helps with my injuries without creating new ones. Pilates makes you better at whatever movement practice you already do while dramatically decreasing the chance of injury. I've never felt better in my body, and truly love teaching it.
In 2020 I became a Reiki healer, studying energy work with Reiki Master Julia Albain. The topic of energy was one that I has explored as an artist for most of my life. However, learning how to tap into energy and work with it was a completely new opportunity for growth. A whole world opened up to me with this training, and I can never unsee what I've seen. There have been amazing results from both receiving as well as providing healing, and I have witnessed clients transform their lives for the better and with long lasting change.
Presently I am the co-founder of Coopetition Coaching, this business gives me an opportunity to bring all my talents and education together under one umbrella. To us, the word Coopetition is best described in referring to a tree. While the roots are digging deeper into the Earth, the branches are reaching up for the sun…they grow in direct opposition in order to bring more strength, balance and oxygen to the trunk…that's Coopetition.
Coopetition Coaching is a space to step into fearless authenticity and cultivate joy. What this means is that we teach people to speak and live their truths slow down to take great care of themselves while encouraging a lifestyle that leads to tremendous amounts of joy and pleasure. My partner is my fiancé Jaime Anderson, and we built this business during the pandemic because we saw and continue to see that our society encourages people to wear their exhaustion as a badge of honor, live their lives in ways that are inauthentic to them, and put more acceptance into infidelity and adultery than honest communication around needs and desires. Our practice currently consists of three programs:
1. Magnetic Partnership – designed for single people looking to pull in real and connected partnership – we've seen some amazing results with our clients in this program. We recognize that the work to pull in a great partnership is seeped in learning about self-care, proper communication of desires and needs, as well as a clear understanding of boundaries and how to implement them. If you're looking for your life partner, we can help.
2. Relationship Reboot – designed for couples who are looking to add more fire and passion to their relationship. This program is focused on building intimacy and making vulnerability more accessible. These are two direct ways to elicit more excitement and affection in an existing relationship. If more meaningful connection is what you're after, we teach the methods and tools to bring your relationship into deeper alignment.
3. Exploring Ethical Non Monogamy – we recognize that monogamy isn't the right fit for everyone and that we all have different needs and desires. In this program, we help people navigate the journey of speaking and living their truths. Society does not prepare us for that, and as a result people end up lying and cheating instead of being ethical and honest in their choices. We have learned in our relationship how to communicate topics that are the most challenging to talk about and turn them into opportunities for resonant authenticity, deeper connection and more love. Our coaching happens in a safe and nonjudgmental space, which is something we pride ourselves on. We teach people how to recognize the love in themselves, remove any guilt and/or shame, and how to communicate in a loving way around this topic. If you believe that Ethical Non-Monogamy is for you, we are here to help.
The approach we take with our work is holistic in nature. Our practice begins with moving the body, we teach Pilates to all of our clients. Then we drop into some breath-work and light meditation. Our talk coaching is the bulk of the sessions, we incorporate different exercises that help delve deeper into the work. Finally, we wrap the practice up with Reiki/energy work, entering into the world of spirit/energy/unknown. With our method the body, mind and spirit are all addressed, leaving our clients feeling complete in the work that we do together.
The last thing I'd like to share about is that my partner and I purchased a house in Pioneertown, CA last year and spent the summer fixing it up and creating a one of a kind experience there. We created an environment for travelers to come and find sanctuary in the desert. It's a beautiful home with 1.25 acres of land and a ton of plants and animals. It's a place to heal, recharge, find inspiration and leave feeling energized & rejuvenated. If you're looking for more excitement than that Pappy and Harriet's is only a 15-minute walk away, amazing artists play there all the time. The house is available on Airbnb. I've added a link in the link section.
It's been quite a journey to get to this point, and what I've realized is that being in service to others is truly a worthwhile mission that helps heal the world around me while bringing me maximum joy, satisfaction and purpose. I'm honored to share my journey with the readers, and hopefully some of this resonates with them.
Alright, so let's dig a little deeper into the story – has it been an easy path overall and if not, what were the challenges you've had to overcome?
The creative process has rarely been smooth, but obstacles and challenges are a crucial part of being a creative person. Having to think outside the box, problem solve and find a new path are some of the foundations of creativity, as well as the catalysts for resilience and inner strength. At Coopetition Coaching our philosophy is that obstacles and challenges are really opportunities for growth….my opportunity for growth has always been in re-inventing myself and forging new paths while still remaining true to myself and my original passions. Coopetition Coaching gives me a space to fully show up as me; the artist, the entrepreneur, the healer, the coach and the listener. New challenges have developed around energy and boundaries. I've learned so much in the past few years about these topics and can now teach people how to be in better relationship with energy and boundaries, and ultimately themselves. The obstacles/challenges continue to feed my creativity and passions. Figuring my way out the box has become so much more potent when that way also illuminates the path for others as well.
Alright, so let's switch gears a bit and talk business. What should we know?
What has always set me apart in all my endeavors has been my ability to authentically put my spirit, voice, stamp, sound, etc. into whatever I'm doing. From the sound of my band LKYM to my acting style, from how I approach teaching Pilates to my energy around being a relationship coach…I bring something absolutely unique to the table…I bring me, fully and wholeheartedly. I know that might sound simple and basic to some, while totally unheard of and complex to others. It's been my superpower since I was young, and it's something that seeps into my work with others. The space to fearlessly be the most you that exists. The nonjudgmental environment to explore what that means, to fall flat on your face and to pick yourself back up. Whether it's art and music, fitness, energy, coaching or life, my commitment to showing up fully as myself is what I'm most proud of.
We're always looking for the lessons that can be learned in any situation, including tragic ones like the Covid-19 crisis. Are there any lessons you've learned that you can share?
My biggest take aways have been from the past few years are:
1. Get out into the sun, the fresh air and nature as much as possible….daily is highly encouraged.
2. Eat healthy whole foods daily, in particular fruits and vegetables to help boost your immune system.
3. Slowing down, doing less, taking better care of your physical, mental emotional and spiritual health are all crucial to a better quality of life. The rat race doesn't usually bring joy and purpose to our lives, and often we feel controlled by the external forces. Finding ways to create better boundaries and focus on our health is key to long-lasting happiness.
4. Show others more love, understanding, and compassion – you don't know what someone else is going through, and at this point in our society everyone is going through it.
There's a concerted effort to create separation in our society from our leadership. No matter what you feel about this time period and where you land politically, it's important for us to be compassionate and empathic to one another. The government, media, corporations, etc. have promoted division between us way before the pandemic began, politically, racially, religiously, economically, etc. but now it's become increasingly apparent that unity, peace and tranquility, basic needs and rights for all are not part of their leadership strategy. When we come together and unify they are forced to listen to us and work for us…not the other way around. The illusion of hating the other political party, race, sex, gender, etc. will never get us anywhere. Let's put our differences aside, shut off the news and demand real leadership for all of us. The approach of everyone for themselves does not and has never served us. In nature, if the Zebras would all just stand together and support one another the Lions would go hungry.
5. Hugs are so underrated. Hug long and hug often. Hug heart to heart and don't let go for 20 seconds or more. Do it as many times a day as you can. It will help regulate your nervous system.
Contact Info: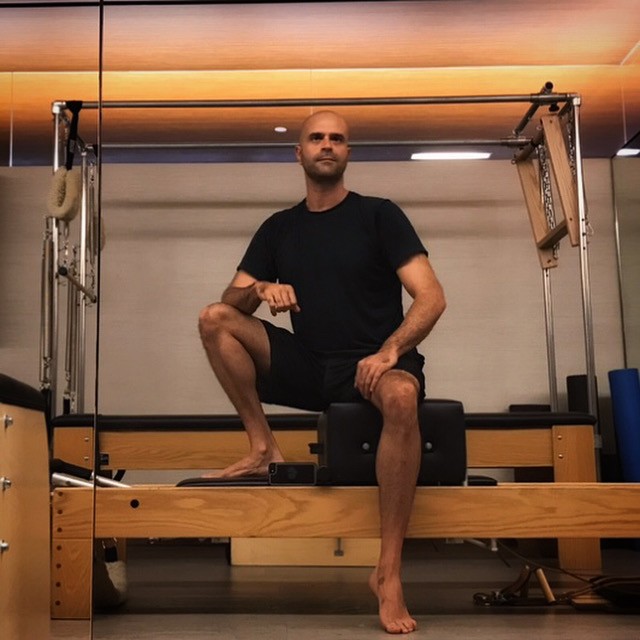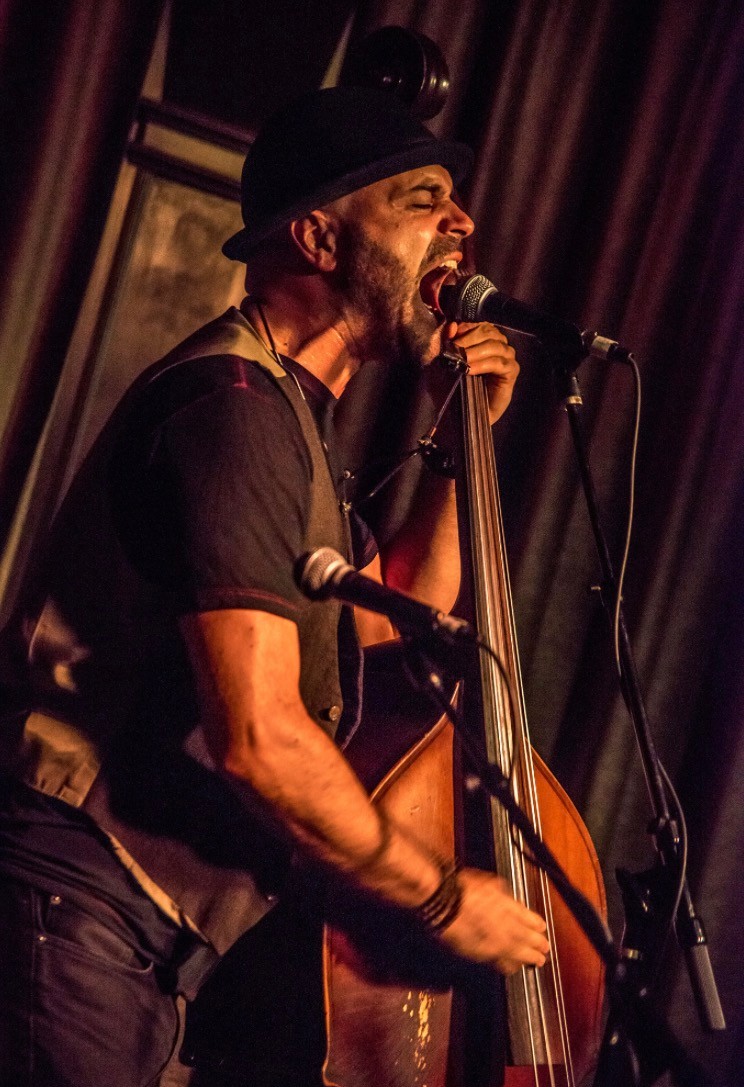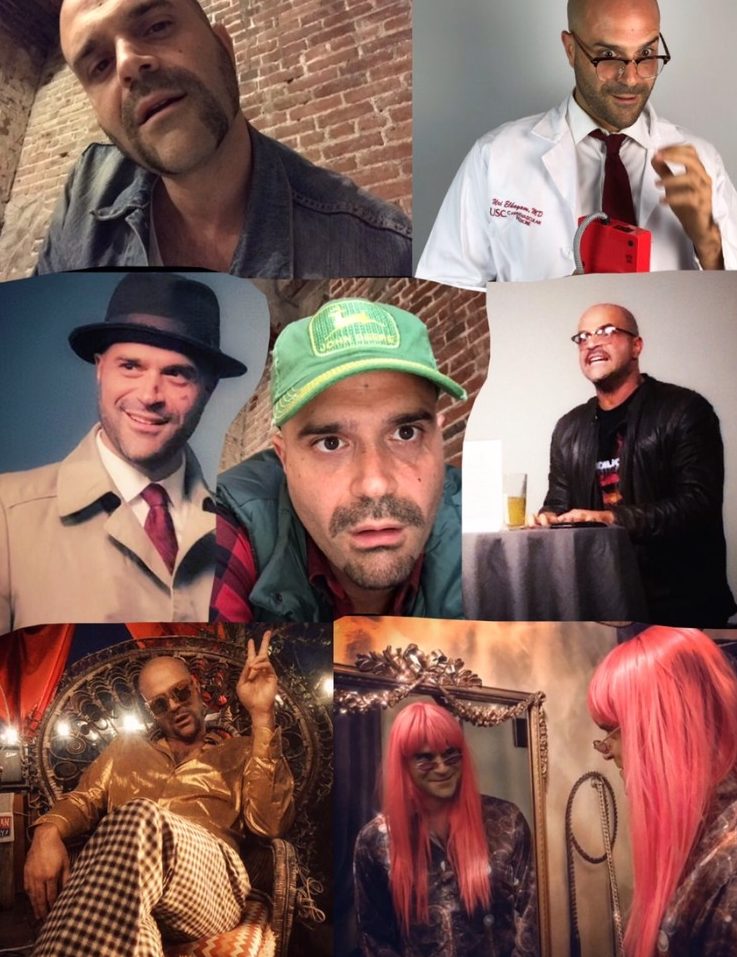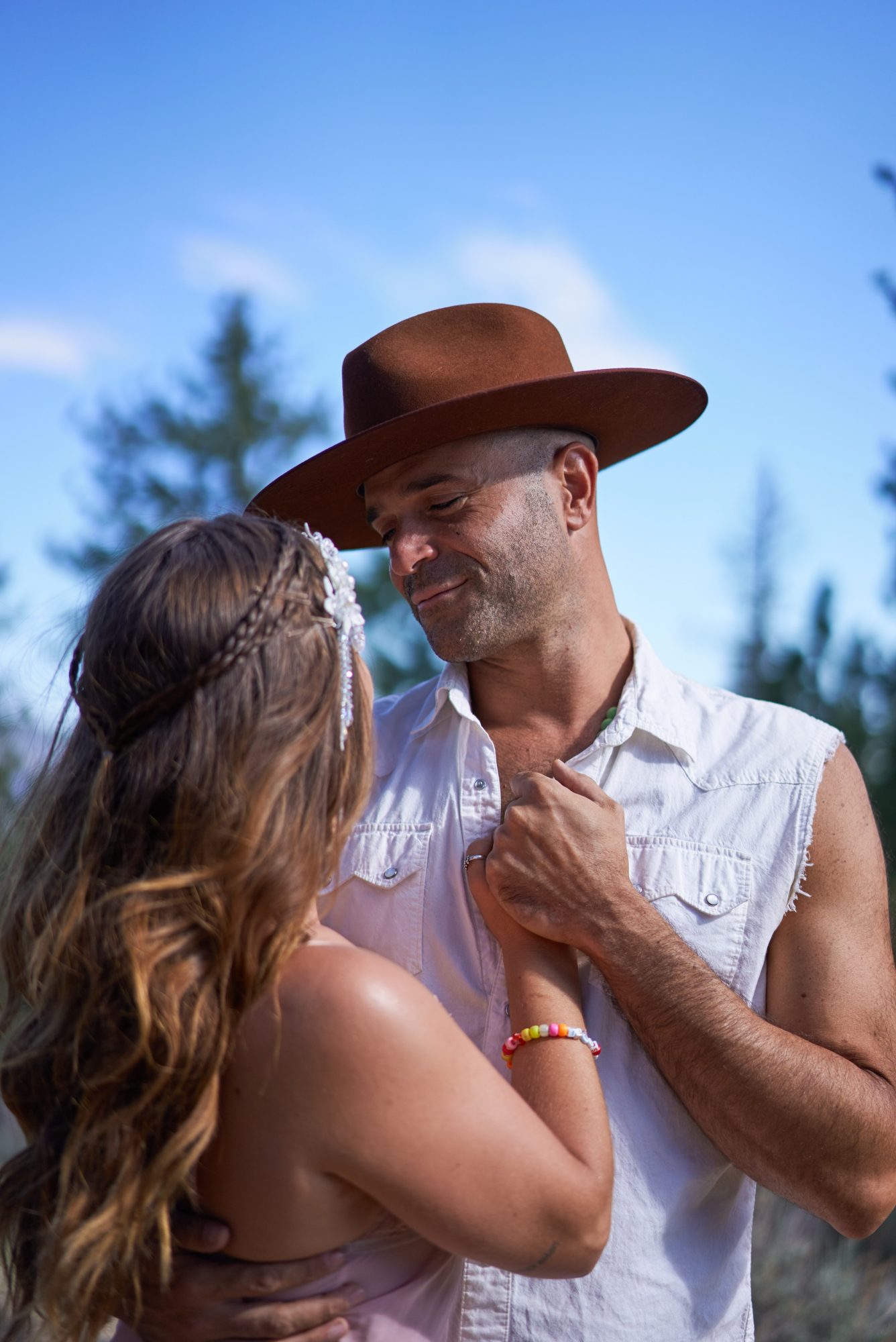 Image Credits
Photos by: Joshua Albanese @joshuaalbanese Everett Satoru @ev.thecreator Monika Lightstone @monikalightstone Charlie Barkhorn Jaime Anderson @jaimedanika
Suggest a Story:
 VoyageLA is built on recommendations from the community; it's how we uncover hidden gems, so if you or someone you know deserves recognition please let us know 
here.