Today we'd like to introduce you to Tonya Amos.
Hi Tonya, so excited to have you on the platform. So before we get into questions about your work-life, maybe you can bring our readers up to speed on your story and how you got to where you are today?
I grew up in an amazing family in the impoverished Sunnydale neighborhood in San Francisco. We often had no running water, no electricity, barely ate enough to stave off hunger, and moved 14 times over ten years. My family drilled into me that education was something that could never be taken from me and was the key to break intergenerational poverty. So although we often did homework by streetlight, I attended UCLA and UC Berkeley, received a BA in Cultural Anthropology, and was the first college graduate in my lineage since slavery.
So two weeks after graduation, I did what I would never advise a young person to do: I ran off to dance professionally in NY with $200 in my pocket, no job, no place to live, and never having seen snow in the middle of a blizzard! "Gotta Dance!!" I danced four years on scholarship at Alvin Ailey American Dance Center; dancing professionally for 15 years in New York. My dance career brought me around the world. I saw vast inequalities between immense wealth and disinvested communities that were legacies of slavery and colonization that mirrored my childhood. I realized this was systemic and needed to do something about it, although at the time I had no idea what.
After 15 years in NY, I returned home. After having a career-ending surgery, I thought I'd "rest" by opening a Pilates studio in 2006… So although I didn't rest, my brick-and-mortar built a community of health and possibilities for my clients and staff. Beginning with no business experience, a business plan written on scraps of binder paper and napkins, zero percent credit cards, and only six weeks of planning before opening the doors with giant Chamber of Commerce scissors, Aspire Pilates Center soon won five business awards, had a three months waiting list, and ran 12 international retreats.
I earned money in the studio by day, then returned to Black & Brown neighborhoods nights and weekends to teach free classes. With a laser focus on arts and wellness for social justice, I closed my brick and mortar 3 years ago to go back into the community full time; working on building my nonprofit project, Grown Women Dance Collective, in earnest.
My Pilates practice continues online as earned income for our nonprofit project. Founded in 2009, Grown Women Dance Collective uses arts and wellness for social justice. I'm so proud that our work is creating change in our communities. As Founder and Artistic Executive director, I have produced 12 years of Juneteenth dance concerts, teach 350 free classes a year, collaborate deeply with other Black-led organizations, and have scholarshipped, mentored, and interned students for 15 years; helping folks break the poverty cycle. Guided by the ancestors, I'm on this planet to share my skills, experiences, unlikely successes, and help community members find their own special brand of power and magic.
I'm sure you wouldn't say it's been obstacle free, but so far would you say the journey has been a fairly smooth road?
Nope, it has absolutely not been a smooth road. The struggles have been profound, and yet I'm still here. My dad always tells us that our job is to make sure that the next generation is farther along than we are. Two steps forward, three steps back, 3 steps forward, 1 step back. As long as each generation is a bit farther along than the one before, then we're getting somewhere. You know "The long arc of history bends towards justice." Another important Daddy-ism that I try to remind myself is that "Joy is revolutionary. Don't ever let anyone steal (your) joy."
I come from a long line of freedom fighters. My family burned down plantations in Texas when we were enslaved, living in the Piney Woods free. I understand where I am in lineage, with my ancestors behind me and the next generations in front of me.
Thanks – so what else should our readers know about Grown Women Dance Collective?
Mission: Founded in 2009, Grown Women Dance Collective creates cross-cultural, intergenerational, and cross-class connections, encouraging dialogue, empowering thought and action, and building cross-racial alliances through concert dance and wellness programs. Mature dancers challenge the stereotypes of aging and create artistic work that is relevant and accessible to diverse and overlooked audiences. We promote mind and body healing through health and wellness programs and create economic opportunities for young people.
I founded Grown Women Dance Collective in 2009. We are retired dancers in our late 40's and 50's from major companies including Alvin Ailey American Dance Theater, Dance Theatre of Harlem, Bill T. Jones/ Arnie Zane Company, etc. For 13 years we have used arts & wellness for social justice and work at advancing joy, well-being, and power in BIPOC communities. We present world-class dance concerts, teach free community arts & wellness classes, and holistic workforce development programming.
CONCERTS & PERFORMANCES:
We use our artistic voice to celebrate community, shed light on systemic injustices and shift the narrative.
Our dance performances create accessible, intergenerational, joy-filled, healing spaces that teach a self-empowered Black perspective of U.S. history, challenging stereotypes, strengthening identity, catalyzing conversations, creating cross-racial alliances, and mobilizing community members to take action in their communities. We hold a mirror up for mainstream culture to see us in our own light. Our concerts are healing spaces for trauma and isolation, creating a sense of belonging and new possibilities, where people come together, feel empowered, connected, seen, safe, legitimized and proud. Community resources are shared at our concerts, including voter registration and food resources.
Recent Performances & Projects Include:
13th annual "Fallen Heroes, Rising Stars: A Juneteenth Celebration Through Dance" – June 25, 2022 PST -Free & Online, GrownWomenDance.org
#DanceTheVote
Black Women Wail, Black Women Heal, Reclaiming Dr. King's Radical Legacy
Shelter In Place: An Exploration of Gentrification, Displacement & Homelessness
A Ballad for John Henry- Tracing the unbroken lineage of slavery, convict labor and mass incarceration.
ARTS & WELLNESS CLASSES
We impact health and wellness disparities by providing free community arts & wellness classes to folks that otherwise may not have access.
Children: Dance for Literacy, Black History Through Dance, Ballet & Modern
Adults: Pilates for Back & Joint Pain, Pre-Post Natal Pilates, Modern dance
Seniors: Fall Prevention & Pain Reduction
Black Mental Health & Wellness Seminars. Free Counseling for all Joyful Movement Whole Life Scholarship students.
WORKFORCE DEVELOPMENT SCHOLARSHIP PROGRAMS:
We train community-based, BIPOC movement educators and future leaders to address wellness disparities from within, create new sources of income, and build people power. We will open a pro-community, sliding scale studio in downtown Oakland in the fall of 2022.
What are you most proud brand wise?
In non-covid times, we sponsor 200 kids to come to our shows, take a backstage tour, take a dance class with dancers that look like them, have lunch and go home with a Black History bio. It's a really inspiring, impactful experience for them.
Since 2020, all of our community arts and wellness programs have been 100% free online.
During Covid, we've leveraged our community relationships to gather and distribute 16,000 masks and 1500 bottles of hand sanitizer to the community.
We're really proud of our two new workforce development programs. One of only a few Black Pilates Master Instructors in the world, I have the skills, experience, relationships, vision, passion, and love of community to help drive a movement to heal Black & Brown communities from the inside out. We are leading a transformation in the Pilates world by removing barriers, opening access, and building health and wealth in Black communities locally, and recently nationally and internationally.
Workforce Development Programs:
Diversity In Pilates (Launched in 2020)
We partnered with Balanced Body, the largest Pilates company in the world, to impact wellness and wealth disparities in the Black community. Using Grown Women Dance Collective's scholarship and mentorship models, we helped build the ground-breaking Diversity In Pilates initiative (DiversityInPilates.com), including integrating the Teachers Training manuals and building the Community Expansion Scholarship. We recruited, placed, and are mentoring 100+ Black and Afro-Latina future instructors, leveraging relationships with 21 studios to train students in the U.S., Brasil, Canada, Colombia, Costa Rica, Denmark, Mexico and France.
Joyful Movement Whole Life Program (Launched in 2021)
The Joyful Movement Whole Life Program trains Bay Area BIPOC to be audacious movement educators and future leaders to impact community health disparities from within, create new sources of income, and build people power. Our amazing students are formerly incarcerated, formerly unhoused, incredible single parents, athletes, artists, and a twerking doula! This Black-led initiative is a 2-year scholarship for Comprehensive Pilates training, mental health counseling, classes in nutrition, financial empowerment, business building, dance for literacy and non-traditional settings, and paid internships to flood our communities with free, culturally relevant classes. Our change makers will help interrupt their own intergenerational poverty, stay rooted against gentrification, and impact wellness disparities in their own lives, families, and communities; helping build a world where we are all seen, valued, healthy, safe, respected, and free to spread our wings to make our own destinies.
What does success mean to you?
Here are some of my beliefs:
Wellness is a human right.
We believe in resistance, resilience, self-empowerment and joy.
We believe that BIPOC communities intimately understand and have the skills to solve our problems, as well as large-scale societal issues.
We believe in creating a world where we all can be seen, heard, are safe, can experience beauty, well being, and can thrive.
We believe in helping BIPOC folx leverage our individual strengths and talents to achieve our goals, reimagine possibilities, develop community-centered solutions, re-invest back into our communities, and collaborate to change the world.
My idea of success:
Doing the very best you can in whatever circumstances that you can. You may not hit your actual goal, but you'll hit something amazing on the way. Being patient, kind, and giving yourself and others grace as we figure this all out. Give back to the world as much (or more) as you take out. Standing in your power, your own power, in whatever form that takes.
Pricing:
Donations are Tax Deductible
Contact Info: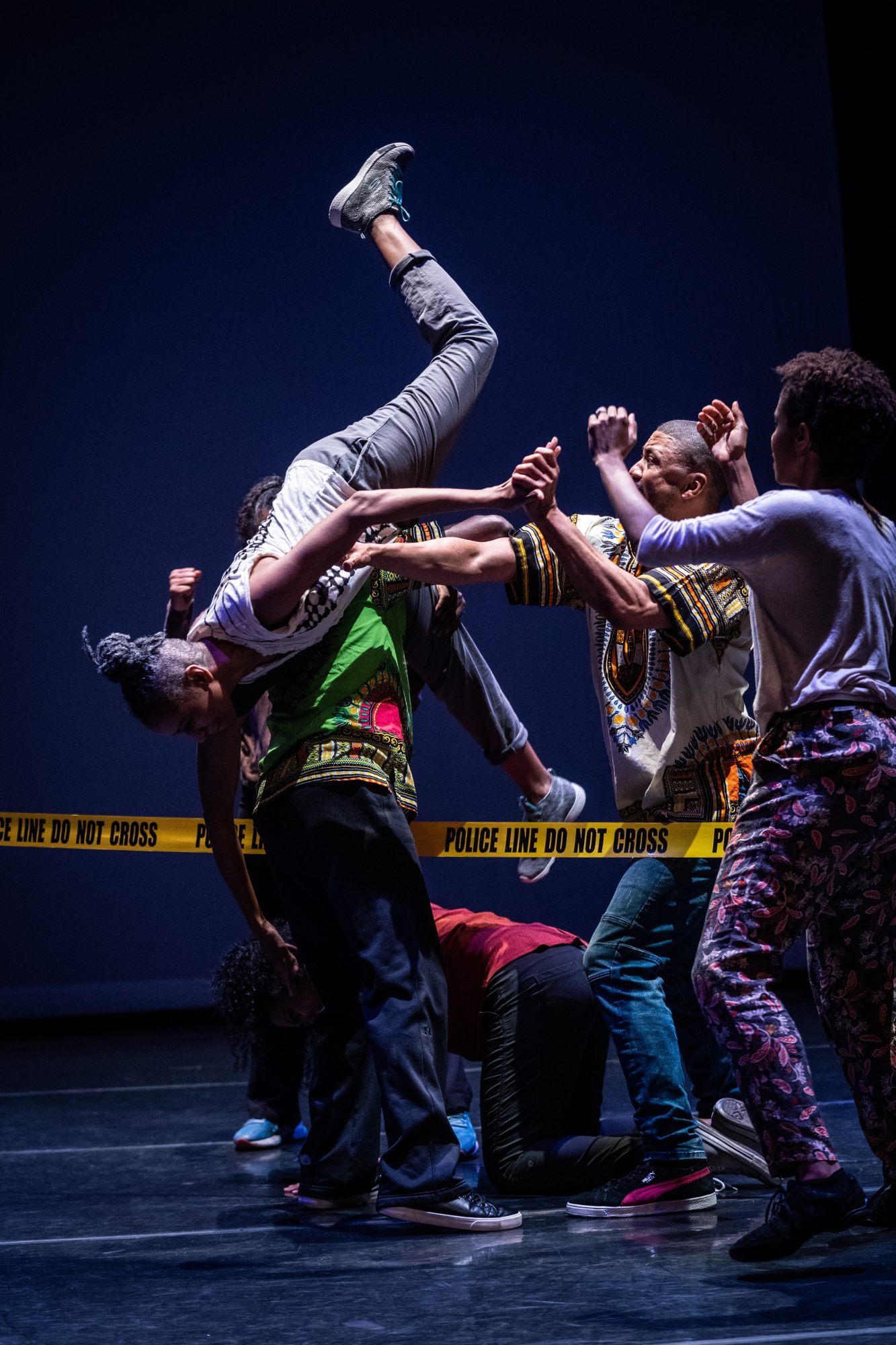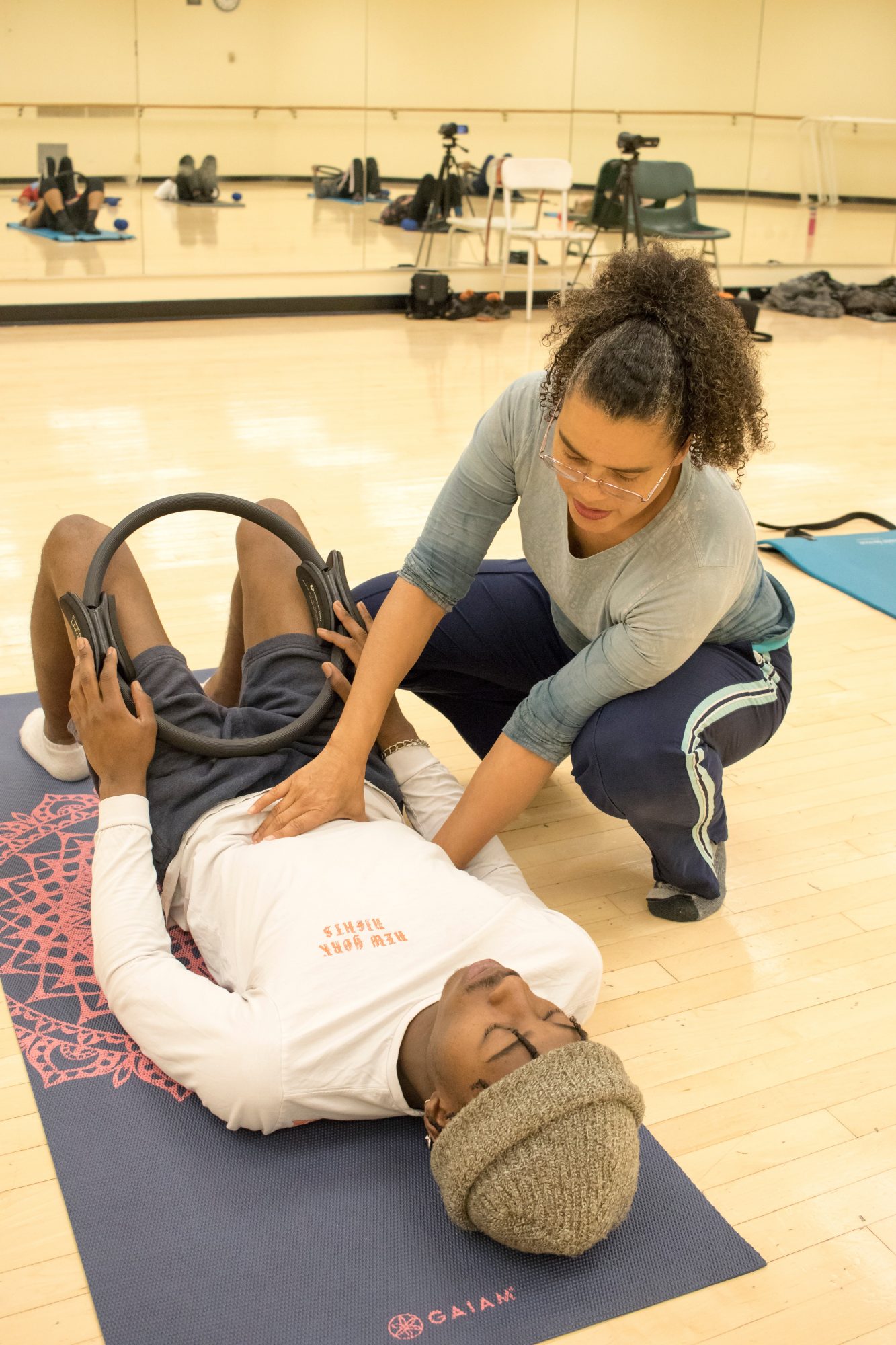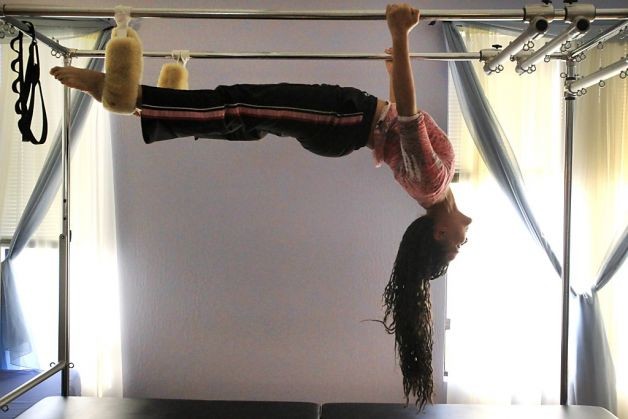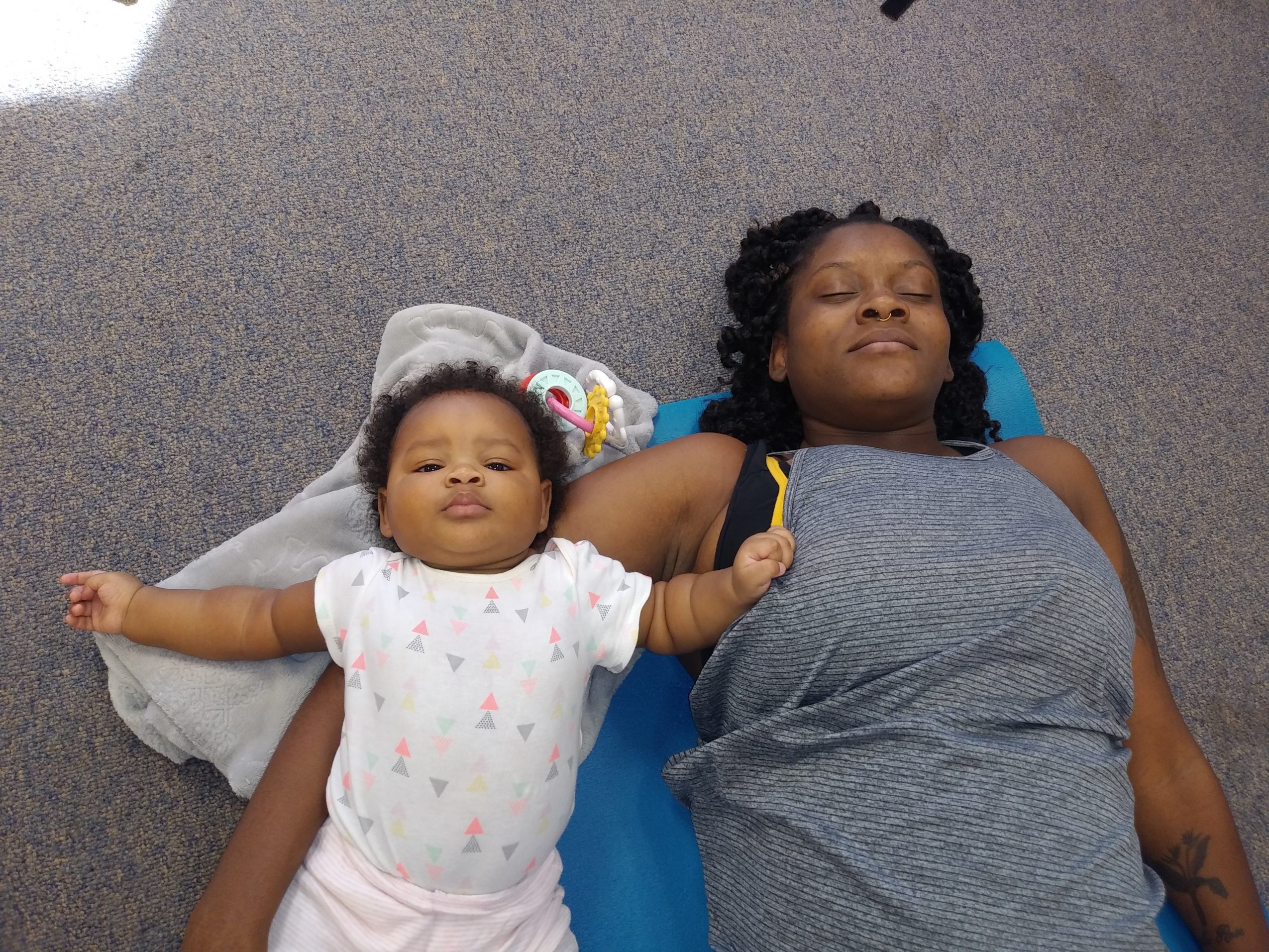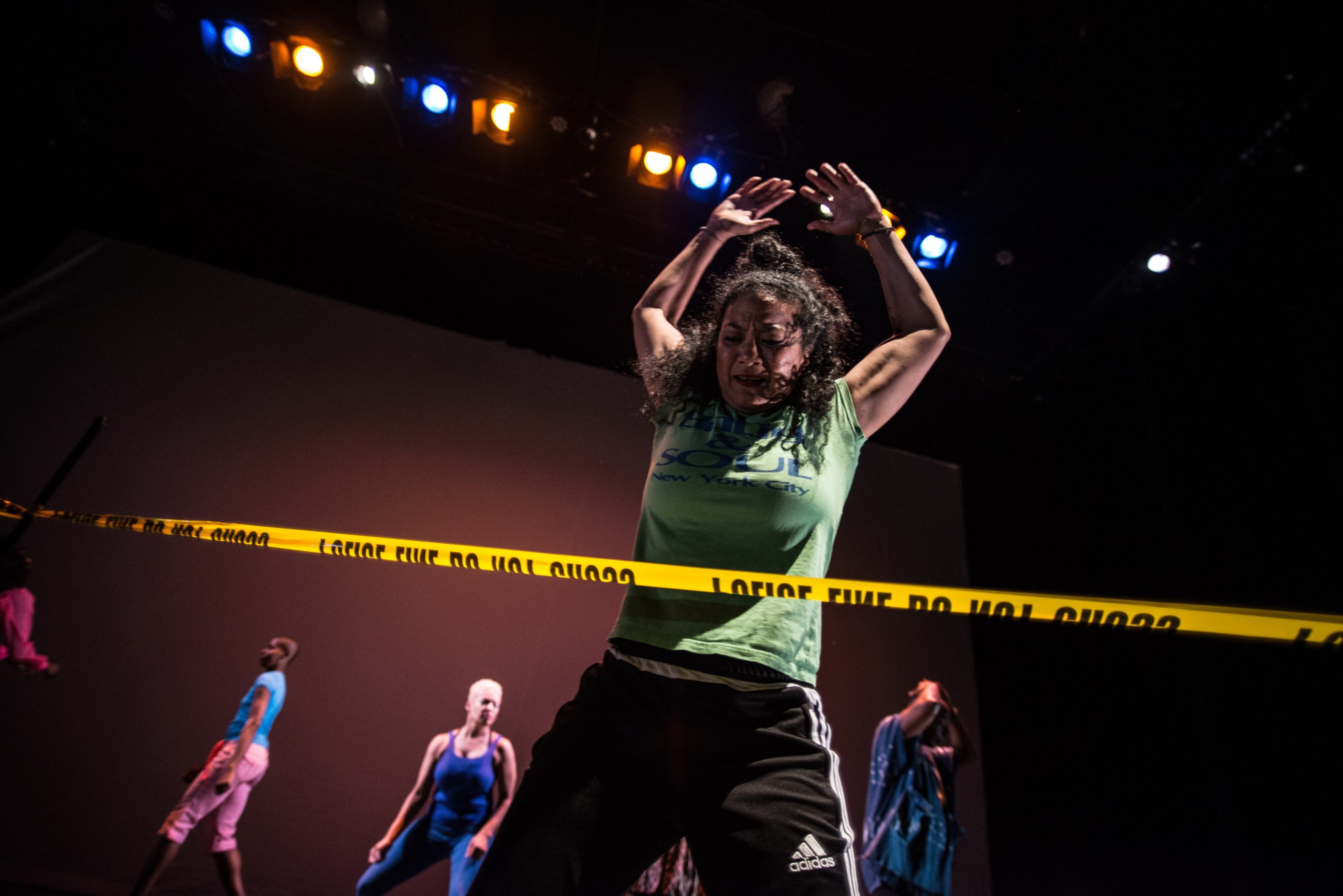 Image Credits
Grown Women Dance Collective honors Dr. King – Photo by Robbie Sweeny Tonya Marie Amos honors Rosa Parks – Photo by Robbie Sweeny Revolution, Kara Abiog – Photo by Robbie Sweeny Tonya teaches community-based Pilates – Laney College Dance Week Revolution, Grown Women Dance Collective – Photo by Robbie Sweeny Tonya doing Batgirl on the Trapeze Table Tonya Marie Amos – headshot Morris (Daddy) Amos & Tonya Marie Amos – Photo by Robbie Sweenie Tonya teaches Post Natal community- based Pilates
Suggest a Story:
 VoyageLA is built on recommendations from the community; it's how we uncover hidden gems, so if you or someone you know deserves recognition please let us know 
here.