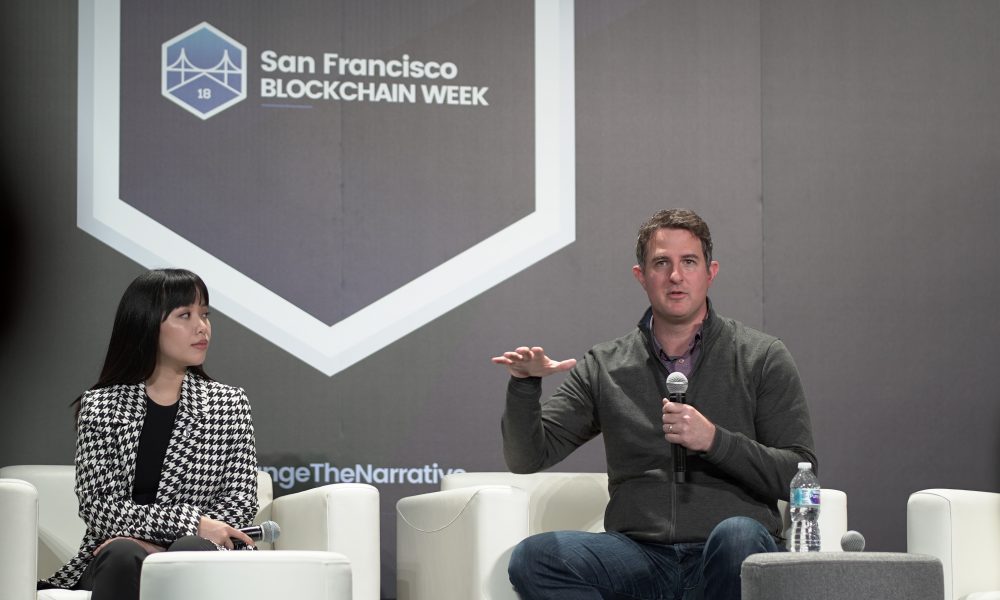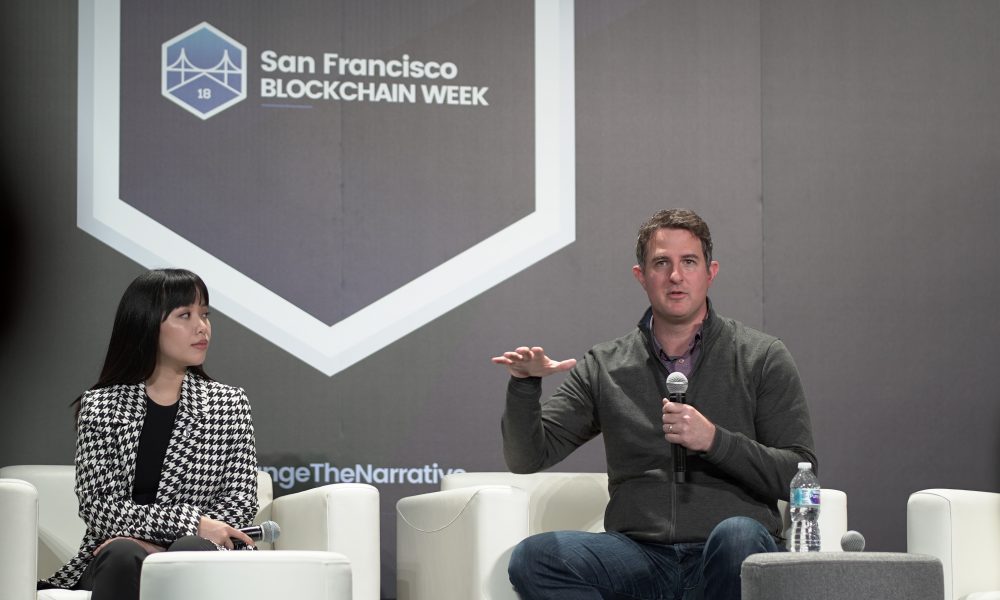 Today we'd like to introduce you to Tony Mugavero.
Alright, so thank you so much for sharing your story and insight with our readers. To kick things off, can you tell us a bit about how you got started?
I was always tinkering with different things growing up, whether it was tearing apart RC cars and rebuilding them, woodworking, or upgrading my bike with new parts. I also always had a passion for music, and I was buying records at the age of five using my allowance/gift money. We used to have break dancing competitions in elementary and middle school, and Breakin' was one of my favorite movies at the time. Along with enjoying music, I loved playing video games going all the way back to the Atari 2600. I've had every major console since then, and I've spent countless hours at arcades, at friend's houses, and now online playing games. All of these things combined have been the perfect mix of art and technology that laid the foundation for the current company I'm running. That said, we also didn't have a ton of money when I was growing up. My parents always tried to keep me in the latest sneakers so I could look fresh at school, but we never had the opportunity to splurge on extras. This meant that at a very early age, I needed to figure out how to get more of what I wanted faster.
At age 11, I started a paper route for the local newspaper, with permission and supervision from my mom, where I delivered newspapers to the apartment complex we lived in before school at 6am. I was making serious money for a kid in middle school, and I was able to buy the video games and tapes I wanted, pretty much whenever I wanted. I used to fix other kids' bicycles, buy/sell/trade baseball cards, and even started a lawn mowing gig with some friends where we'd walk around knocking on doors asking to mow lawns for $10 a pop. The entrepreneurial spirit was in me at a very early age, and I've always found myself working, learning, building and growing no matter what age. From 1999 – 2003, I went to college at Southern Methodist University to study computer engineering, and I was simultaneously DJ'ing and writing electronic music while in school. I put out a few songs on labels internationally under the name Quadsquad and Datguy and started a small label working out of a home studio. After graduating, I continued to make music while getting my first real day job writing software for logistics and transportation. It was a fine job, but the transportation industry didn't really scratch my itch for combining media and technology, so I started looking around in New York. I ultimately found a position at a company called TalkPoint, where I could write video transcoding software for live streaming events. This was definitely more in line with my interests, but while working there, I realized that the entrepreneurial streak in me was too strong to work a normal job. This led me down the path of starting a real company in 2009.
One that I built from scratch, and one where I could learn what it takes to build a business from the ground up. I was definitely in for a surprise about how hard being an entrepreneur is. The company was called MoovAtom, and it was meant to be a simple video API to help businesses get video across devices. I started doing this on the side and transitioned out of a full-time day job into more of a consulting gig while I build my business. This meant that there was almost no time to make music since I was working 12 – 16 hour days. I had to dial back the music if I was going to really understand what it took to build a media technology company. I also had to cut out partying and many friends that were distracting me. It required more focus and maturity than I had ever experienced, and it was painful. I focused on MoovAtom to get the first demo product out, which was terrible, and had only a couple of customers. Hard lessons about product market fit and product development abound.
As things came together, I went out to raise some venture capital. During this process, a small media incubator called Galvanize approached me about buying the company, which I decided to sell. I turned my focus to helping build Galvanize, which itself was going through some painful changes into more of a general incubator and co-working space. I went from building technology and video streaming to selling real estate and trying to help graduates find opportunities. Not a great fit, and so I started looking around for something to do next. This led me to a conversation with one of my now co-founders, where we talked about building an aggregator for social media posts around music festivals. We started exploring how to innovate in media tech and which emerging technologies we could incorporate to set ourselves apart. That's when we looked at virtual reality, and thus Littlstar was born. I had played around with VR in the mid-2000s, but it was very crude and very expensive. When the Oculus came out, we ordered a developer kit and started building a network for 360 degree video. Some of the first content we got was live music and sports, and this kicked off a wave of entertainment companies coming to us to distribute their VR content. We were quickly working with the likes of Disney, Fox, Universal, Warner, and more. Littlstar was growing into a clear market leader and consumer app in the VR space. Riding high on VR was a total ball at the time, but building a business is never easy, and we had to read the tea leaves a little bit. VR was taking its time to mature, and it meant that we had to broaden our scope in order to build a bigger business. Much of the VR investment and content was slowing down, but content, media, and entertainment were exploding overall.
As a result, we started adding support for traditional video streaming, linear TV channels, live music festivals, and longer form movies and TV. We also incorporated an Ethereum blockchain-based licensing and crypto rewards component called Ara (https://ara.one). The rewards platform is designed to give viewers rewards for buying and watching video content. Given that the company had shifted and adapted to the changing industry, we started thinking about what that meant for the brand of the company since many of the channels and talented individuals on the platform wanted to be big stars, not "Littlstars." We landed on the name Rad (https://rad.live), which was a play on the word radiance that ties back to the name Littlstar. We launched the updated Rad apps alongside our launch partnerships with Sony on PlayStation 5 and Google on Google TV. We now stream 75 TV channels and have 150 content partners with 10s of thousands of hours of VOD content onboarding Q1 of 2021. We survived the pandemic even with one of our biggest partners backing out because of covid, and we survived the VR fallout. I feel totally blessed to be able to continue to work on the things I love, and we have some amazing things in the pipeline with some of the biggest names in content…
Would you say it's been a smooth road, and if not what are some of the biggest challenges you've faced along the way?
Being an entrepreneur is almost never a smooth road. There are so many things you have to manage and deal with that it's no wonder that so few people take the risks to build companies. You have to deal with an abundance of things that are out of your control, which can be incredibly stressful and unsettling. A few examples: Consumer behavior is very hard to change, building a new market is much harder than re-segmenting an existing market, global pandemics can hit, competitors pop up and copy you, and the government can make your life difficult if you're trying to build something truly innovative like cryptocurrency (Uber and Airbnb faced similar regulatory headwinds in cities globally). We had the VR industry shift substantially as we were building. Most of our hardware partners dialed back VR support, content companies stopped making VR experiences, and VCs stopped investing in VR. These are things that no amount of money will fix for you, you just have to adjust real-time and tweak the business to stay ahead.
Alright, so let's switch gears a bit and talk business. What should we know?
Rad is a community and streaming platform with the best in Free TV, Premium E-Sports, Gaming, Music, Comedy, Sports, Live events and VR experiences. Watch tens of thousands of hours of content from top channels like Venn, Bloody Disgusting, ConTV, WhistleTV, Revry, Comedy Dynamics, DocuRama, and more. You can subscribe to premium and get tons of features and fewer ads for $3.99 a month, or watch for free with ads. Rad has an interesting combination of features you can't find in other streaming apps. You can watch TV together with friends in live chat and watch parties, curate playlists and follow creators to create TV channels, stream live events, download and watch movies in VR theaters, and collect Ara crypto rewards to customize your experience or get free content. In addition, Rad offers the best video player on your PlayStation and PSVR to watch movies and videos you own, along with support for external RSS feeds and local network streaming via UPnP. The Rad app is available across devices, on PlayStation 4 and 5, PSVR, Android TV, mobile devices, and the web. Get more info at https://rad.live, and to learn more about Ara and the crypto rewards, check out https://ara.one.
Contact Info:
Suggest a Story:
 VoyageLA is built on recommendations from the community; it's how we uncover hidden gems, so if you or someone you know deserves recognition please let us know 
here.