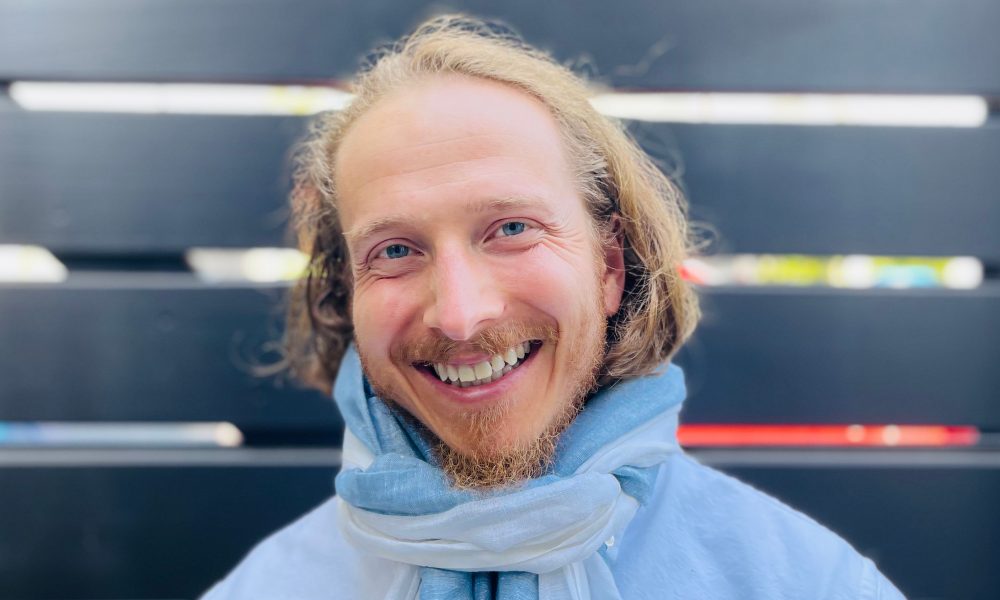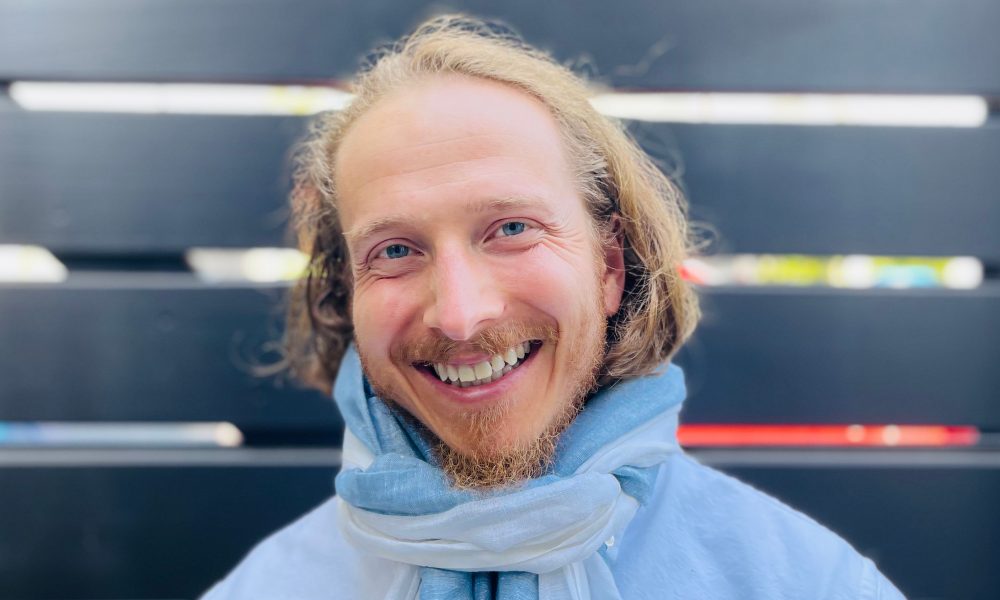 Today we'd like to introduce you to Seva Burmaka.
Hi Seva, we'd love for you to start by introducing yourself.
I spent the majority of my life thinking something was wrong with me. Why wasn't I happy? What did I need to do to be happy? As a refugee coming from the Soviet Union, my family taught me that I had to achieve and fit in in order to have a good life. This made sense at the time, as it is what my family needed to survive after such a massive cultural shift and coming from a place of scarcity. Excelling at school, getting straight A's, landing a swanky job in tech making a too-comfortable salary. Even after working my way up the chain and becoming an effective engineering manager, I didn't feel whole. I was complacent but not happy. I was still always searching for that other thing. On the side, I got into personal fitness, weight lifting, and bodybuilding. I spent countless hours in the gym, injuring myself all-too-many times. I neurotically and meticulously obsessed over every calorie I ingested, jumping aboard every fad diet in search of those infamous gains. I convinced myself I was doing all this for my own wellness.
I was, in fact, concerned with wellness. What I didn't realize was I had twisted my own value of wellness and conflated it with needing to look a certain way to be loved and respected. While I looked great (according to current societal trends of what makes a man "look good"), I still didn't feel great. I was always looking for more gains, more respect, more external acknowledgment. Furthermore, I was an insecure wreck. Anytime someone commented on my looks such as "Hey you're looking a little smaller than you used to", it would ruin me. This culminated in me deciding anabolic steroids were the next step. I was set on injecting myself with harmful drugs that would likely ultimately shorten my lifespan, all due to my corrupted value of wellness. Gratefully, my loved ones stopped me from pulling the trigger. This was a wakeup call. I went to therapy and coaching where I dug into my deeper motivations and tapped into what my real values were. I realized how much of what I thought was just stories I told myself, ones that didn't truly serve me or make me happy. I opened deep pockets of empathy that gave me a profound appreciation for life, for my fellow beings, and for our planet. I discovered yoga which stimulated a paradigm shifting definition of physical and psycho-emotional wellness.
I reaped the many benefits of having a daily meditation practice. Then the whole world opened up. I broke through my limiting beliefs and found a deep pool of intrinsic motivation and self-love. I became happy with my body in a way I never thought possible. I released my judgments of myself and others. I discovered my purpose. To devote my life to helping others awaken to the same world of infinite possibilities. To help them see that they are perfect just the way they are by de-programming all the negative messaging we've inherited and internalized. To help others to love themselves, love each other, and be the best versions of themselves. To help build a bright and shining future for ourselves, our communities, and all the future inhabitants of our Earth. Now I am focusing on uplifting others through 1:1 and group coaching sessions. I am also creating workshops targeting tech corporations to spread pragmatic tools to foster wellness and positive culture within the work environment.
We all face challenges, but looking back would you describe it as a relatively smooth road?
It's been a wild rollercoaster of a ride and I wouldn't have it any other way. The massive paradigm shift I went through in my values and general way of being created a torrent of turmoil that rippled through all facets of my life. As my interests and viewpoints changed, I quickly fell out of favor with most of my old friends. I went through waves of feeling lonely, isolated and questioning my path. Fortunately, I attracted brilliant new people who wowed me with their authenticity, compassion, and integrity. People that truly cared about lifting me up and helping each other be the best versions of ourselves. The next massive mental struggle struck me when leaving my comfortable, high-paying corporate to fully take the leap into focusing on building my personal brand. I had spent my entire adult life with a safe, stable job with a steady salary, benefits, 401k, and my work being assigned to me. Leaving that behind was a true dive into unknown depths, and along the way I had to battle the demons that have been instilled in me through persistent societal and parental programming – equating self-worth with money and clout, thinking a stable income was necessary to be "safe". It was a challenging journey, but when I came out the other side I felt a feeling of freedom and liberation that I had never felt in my adult life. Now, when people see me, they remark at how happy, healthy, and glowing I look!
Thanks for sharing that. So, maybe next you can tell us a bit more about your work?
In my work, I focus on helping others uncover their innate superpowers to help them live with more satisfaction, enjoyment, and fulfillment. Through 1:1 coaching, I strive to co-create an environment in which people feel safe to bring out their authentic selves, discover their true values, and foster breakthroughs leading to living a life on the higher end of their happiness spectrum. I have a diverse, holistic skillset borrowing from my experience as a neuro-linguistic programming master practitioner, emotional intelligence practitioner, and yoga teacher certified in Hatha and Kundalini yoga. I work with a diverse set of clients through tend to specialize in those coming from the tech world.
As someone who spent over 20 years as a programmer, I can particularly relate to the struggles of being tied to software and apps. I also have several group offerings for tech companies. I hold wellness seminars based around offering pragmatic quick tools – focused on breathwork, quick yoga, and easy mind hacks. I also do deeper dives in company culture – conducting 1:1 coaching interviews with employees to find potential root causes of cultural incongruence. I am working on a passion side project called Jedi Wellness in which I blend Eastern and Western philosophy, psychology, and wellness practices with Star Wars lore. It is primarily through videos and social media, though I am integrating some of the ideas from it into my coaching and workshops.
So, before we go, how can our readers or others connect or collaborate with you? How can they support you?
I would love to partner with others on group sessions, yoga workshops, transformational breakthrough seminars, and corporate culture/wellness workshops.
Contact Info:
Suggest a Story:
 VoyageLA is built on recommendations from the community; it's how we uncover hidden gems, so if you or someone you know deserves recognition please let us know 
here.