Today we'd like to introduce you to Sarah Louise Rector.
Sarah Louise, we appreciate you taking the time to share your story with us today. Where does your story begin?
I'm from the UK and moved to Los Angeles in 2016. My background from the age of three years old until I was in my early twenties I trained and performed as a dancer. I also worked as a model from my early twenties and still to this day work in the industry thanks to my great agent (now I'm 39 years!) Moving to Los Angeles was never a plan/thought until 2015 when I visited LA I didn't realize I was going to meet the man I would marry a year later in the bar at the famous Chateau Marmont on Sunset Boulevard!
My early days of being in LA I took myself to so many group fitness classes in West Hollywood and being new to the city and only really knowing my husband I was looking to make new friends and find a community to fit into. This is where the start of my fitness career became apparent!
After making some friends one day one of my girlfriends called me and said a new boutique fitness studio was opening soon on 3rd street close to the grove and it was called ModelFIT. I thought it sounded perfect… so with my dance background and my passion for fitness I sent my resume (or CV as us brits call it!!!) Meeting with the founder Vanessa I had a great feeling that this was going to be a new career for me and a few days later I was invited to a training session. After getting my certification and my love of being in a perfectly created mirrored studio leading others in my workout classes this opened up my new doors for me. I was often the head trainer representing ModelFIT at many super cool LA health and wellness events teaching hundreds of other fitness enthusiasts. The network at the studio was amazing as being in LA and at a trendy hot spot workout studio in town there was always someone in the industry that wanted to collaborate from fitness wear brands, celebrities, health and wellness companies so it always had a very exciting feeling…even better when my classes were always packed and often selling out!!
I started to personal train clients, I started to build my online presence through social media with my fitness and my balanced lifestyle representation and then one day I was contacted by an online platform called DailyOM. This is where virtual fitness for me started back in 2017, I started filming my own curated fitness course and on-demand videos for DailyOM and their new sister company OMFIT. DailyOM created quite a following for my training expertise and to this day have sold hundreds of thousands of my courses on DailyOM platform. Fast forward to 2019 it was time to create my own platform and brand and that is where The SLR Life workouts came to life! I first started out hosting pop-up classes at a studio I rented in West Hollywood and then in early 2020 (just before the pandemic) I got The SLR Life Body Tone class on the weekly schedule at Bandier's Studio B on Melrose! The SLR Life started to grow fast with my online subscription being built and I was constantly filming on-demand workouts so I could launch an at-home platform where anyone in the world could workout with me whether they wanted my Sculpt and pilates style class "Body Tone or they wanted a fun high energy Dance Aerobics with my signature toning exercises thrown into the mix too.
Then the pandemic hit, in-person workout classes stopped and I knew it was time to really get things launched and help others whilst at home stay positive and active! I did regular Instagram lives, I invited others guests to workout out with me on the live's and then we did a Q+A most of the guests were in the health wellness and fitness space. I started doing zoom workout class and then end of October beginning of November is when the online workout subscriptions launched. Biggest day ever for me, when I got my first subscriber I was blown away!
The continuous building of the platform, the marketing the social media posting is part of my day-to-day life and is pretty much a 24/7 job but I LOVE IT and sometimes forget it is a "business".
The SLR Life workouts has a free 7-day trial, a new on-demand video uploads ever Monday so the library of workouts is constantly growing (currently close to 200 videos in the library) there's workout challenges to help keep everyone motivated (eg. 7 DAY Stretch / 10 day Cardio challenge) Tuesday morning 7:30 am PST I do a live zoom workout class and that. Also gets recorded and the recording is added to the platform too. My open plan living room/kitchen area is constantly being transformed into a workout studio for the zoom classes and content filming. My clients started to build too, I was getting more and more zoom personal training clients, new in-person clients (outdoors and socially distanced) I just had to keep making sure everyone was working out and taking care of themselves during a time of a pandemic when everyone was so unsure about things but staying healthy and active was an absolute must! I took on Gal Media a great PR team to help spread the word even more, and so thankful for everything they do. I've been featured in many articles, guest on podcasts, events and with their guidance grew my following even more and even now have The SLR Life as an app (launched 2022) available at the apple app store (had to move with the times!!!)
Since I'm someone that's no stranger to talking in front of camera, or at least used to sharing my fitness motivation, tips, expertise, etc… my podcast show Balancing more than just weights came to life! It's a show about fitness but how myself and the wide array of guests I have on weekly manage their schedules to fit fitness into their lives! I chat with moms, entrepreneurs, celebrities, etc… there are two seasons available on Apple Podcasts and Spotify, currently on a season break but a new exciting season 3 will be coming back soon! As someone known in the fitness health and wellness space, I'm so lucky to be able to collaborate with so many amazing brands. I suppose you can call me an "influencer" LOL! Bala is a brand I am passionate about, I film lots of content for them, Vegamour, Fre skincare to name a few I've been working with for a while. I'm featured on the Fabletics fit app too with a small selection of The SLR Life workouts, also popsugar fitness on youtube I have a popular workout on there too that I co-hosted for Modelfit.
I absolutely love what I do, I love helping others "create the best version of themselves (you)" educating how the body moves and connects and how sometimes a shorter workout can be more beneficial and successful than dragging yourself through an hour-long session that you don't want to be in. My method is about enjoying fitness, fitting in a shorter workout on days when you don't think it's possible, sharing no equipment-based workouts (no excuses) fitness on the go, I just basically want working out not to be a chore and have it fit into your lifestyle!
Can you talk to us a bit about the challenges and lessons you've learned along the way. Looking back would you say it's been easy or smooth in retrospect?
Tying to be more "technical" and learning how to edit workout videos! I've always been someone that is in front of the camera but then learning how to do behind-the-camera type stuff, navigate working an online platform the uploads create newsletters, content it all can be exhausting and especially someone like me who is a perfectionist learning that sometimes keeping it more raw and real is more natural and relatable. I'm also a wife and dog mom of two french bulldog puppies so always want to make sure I'm being present at home is hard when you're juggling a business and especially one that is so active!!! A challenge of mine is knowing when my body needs to rest… sometimes I go to the studio to film workout videos for the app but sometimes I can only get two videos out of me if my body or head just isn't there, knowing that its ok to start a fresh another day!
As a trainer, you can't guarantee that someone is going to show up to a zoom class or an in-person one. One minute you can have loads in a class then you might have a couple! You might train a client for years, then that client financially might not be able to continue… you just can't guarantee anything. All you can guarantee is that as a trainer you are well educated and providing a workout that you are 110% proud of.
Great, so let's talk business. Can you tell our readers more about what you do and what you think sets you apart from others?
The SLR Life fitness app / subscription site is a constantly growing on-demand library of workouts (currently almost 200 on-demand videos) ranging from 5 minutes to 50 minutes workouts and is suitable for EVERYONE! A growing program section of challenges if you need more motivation, weekly zoom class, weekly on-demand video drops every Monday. Free 7 Day Trial (can be canceled anytime no contract) $20 per month or yearly subscription $200 so you get two months free
Styles include:
Low impact Sculpt
Functional mobility training
Pilates style
Dance Aerobics
No Dance Cardio
Stretching
With or without equipment
My workouts help increase the mobility in your body, more functionality, and increase flexibility. Great for full body toning (I also have videos that are broken down into body sections if you want to focus more on certain areas.) I'm all about building lean muscle for the sculpting effect.
I'm known for getting your body moving, improving your posture, sculpted arms and my fun energizing mood-boosting dance aerobics workouts!
I have the British accent so I'm constantly told (being mainly around Americans) that my accent is infectious and whatever I tell anyone to do during a workout they can't help but do it because of the way I say it LOL!
I'm not a "boot camp" instructor I would say I'm like training with your best friend. It's fun, it's memorable and I listen!
As much as I love virtual fitness since it allows me to have subscribers and clients all over the world, I still love in-person classes and every Friday I have my Body Tone class at Rafi Lounge in Malibu Friday mornings at 10:30 am be sure to follow my Instagram @theslr_life for updates of events + classes and if you become a subscriber to The SLR Life app there is a schedule of zoom and in-person classes on there.
I've also just launched some SLR Life merchandise, zip-up hoodies, tank tops, canvas tote bags and baseball caps. As a huge fashion lover this new passion I feel is going to transition into more activewear…watch this space!
My podcast show "Balancing more than just weights" is available on apple podcasts + Spotify.
How can people work with you, collaborate with you or support you?
Supporting and becoming a subscriber to The SLR Life app/platform joining in the community. I love collaborating with others, feel free to email me info@theslrlife.com. Spread the love on Instagram, @theslr_life.
Just basically workout with me, it's my passion and motivation having others do my workouts and feeling good and loving their body!
Pricing:
Free 7-day trial then $20 a month (no-contract)
Yearly subscription $200 (free two months)
Personal training rates can be requested info@theslrlife.com
Contact Info: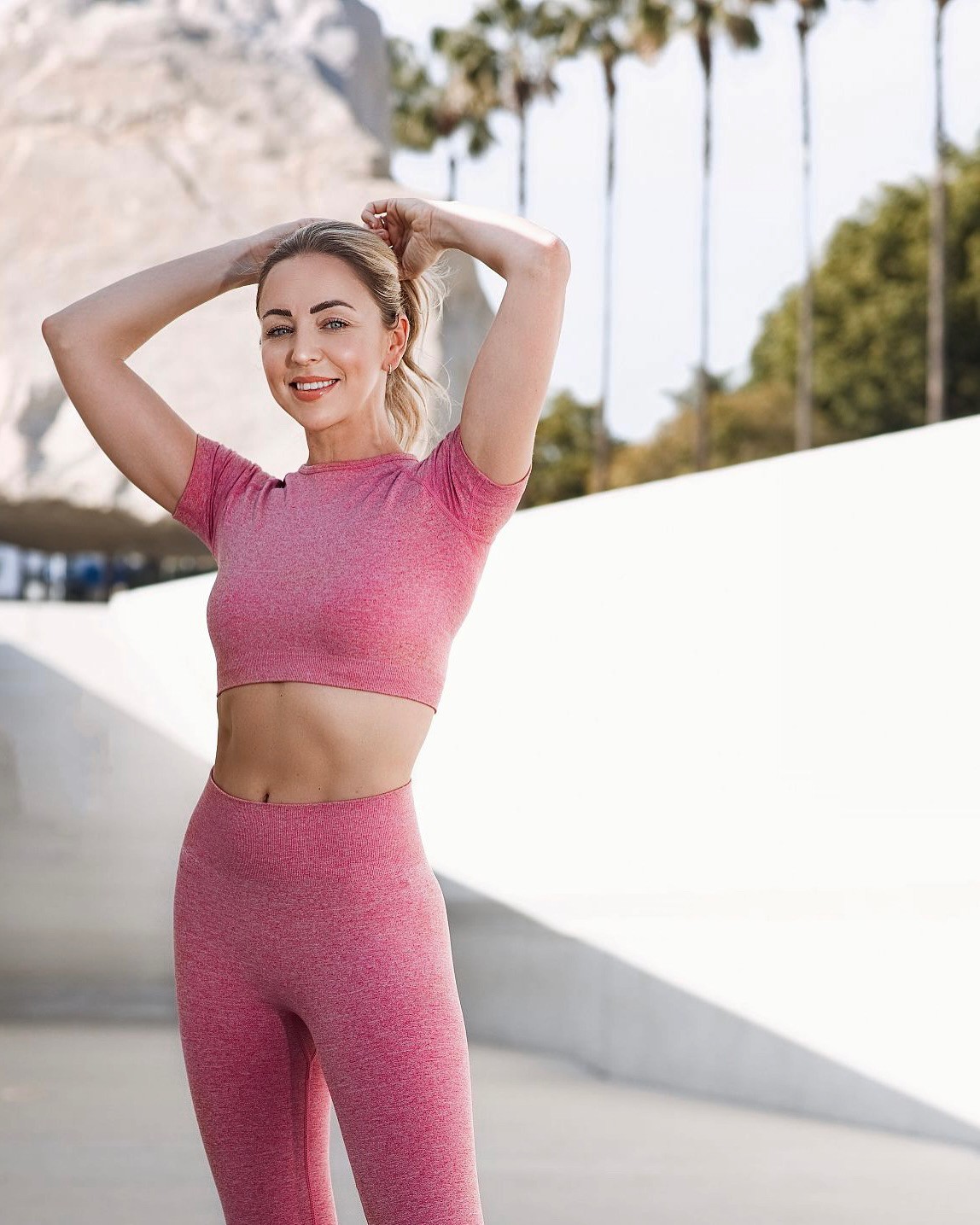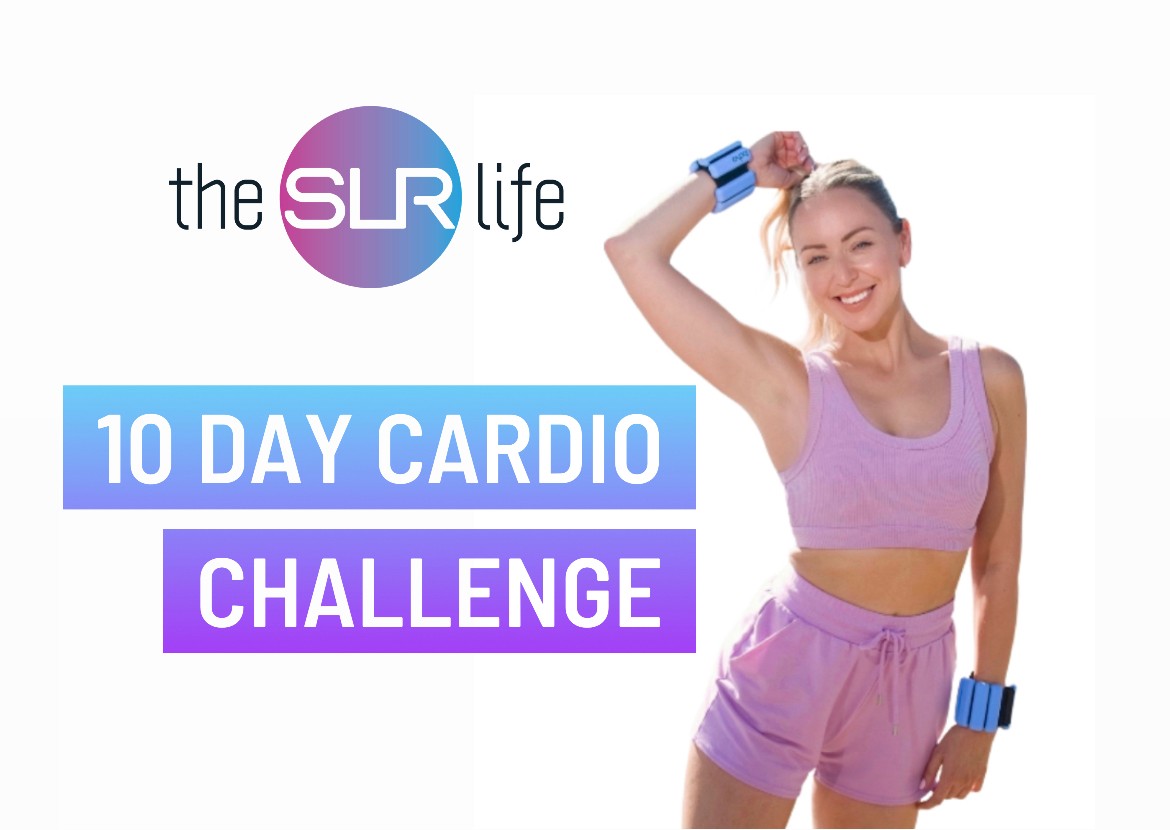 Image Credits:
Jorge Rivas LittRato
Suggest a Story:
 VoyageLA is built on recommendations from the community; it's how we uncover hidden gems, so if you or someone you know deserves recognition please let us know 
here.