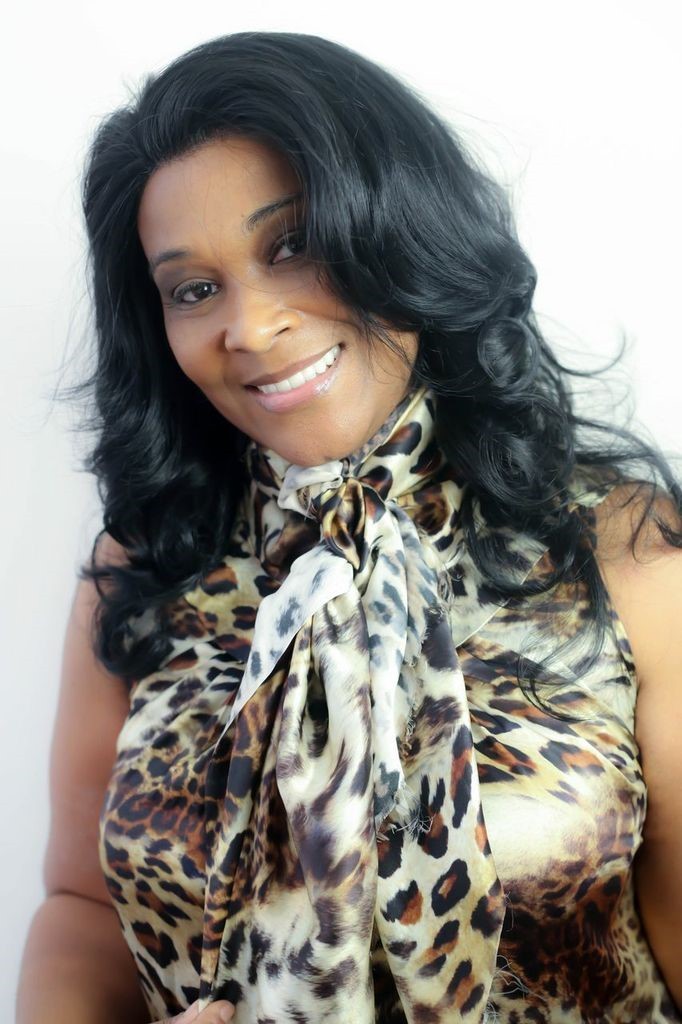 Today we'd like to introduce you to Patricia Freeman.
Hi Patricia, please kick things off for us with an introduction to yourself and your story.
The culmination of events led to the birth of EMC+… born out of my frustrations of the lack of diversity in mainstream media, knowing educators needed more diverse information and resources in the classroom for students, and our students need more exposure to images that impacts and inspire them. For many years, I aspired to make a difference in my community and have done so through yearly community service projects, writing/producing film projects, and serving as an educator for almost 20 years. In the last several years, I've felt there was a need to uplift the community on a different level.
While strolling popular television, cable, and streaming platforms, I found that there was not enough content or stories that represented people in my community. Although recently there is some interest in inclusion and diversity in the entertainment industry, I still find that the majority of the popular platforms ultimately fail to show a plethora of content representing the diverse interests and experiences of black people or people of color around the world. In TV land, there are some great movies and comedy shows. Unfortunately, there are many showing black women fight each other and not enough showing great stories depicting successful black families with great story outcomes. It's shocking to me because the United States is a diverse melting pot of all races and cultures and that we are still dealing with these disparities in 2021. This fact sparked my initial idea of one day launching a streaming channel to change the narrative with the idea of highlighting authentic stories created for us, by us! A couple of years after that initial idea of creating a space for black and brown creators to share authentic stories, the Covid-19 Pandemic hit our nation and I quickly began teaching virtually to my class of elementary students.
In our discussions, I found students' ideas about their communities were heavily influenced by images and stories they see on streaming platforms. One day, we had a discussion about their goals and one of my artistically talented students mentioned he wanted to become a cartoonist or anime creator. He also mentioned he didn't know if that was possible because there aren't many animators that are people of color. Of course, I tried to convince him otherwise but I understood in that moment that if he doesn't see that in media images, talk about that within his community, and do not see on his streaming channel — he wouldn't know! I knew then it was time for me to stop talking about the disparities and lack of diverse content and how students need more exposure to people and authentic stories that represent us — I just needed to do something about it! EMC+ TV is Entertainment Movie Channel (Plus). In addition to the video streaming service curating films, documentaries, web shows, kids programming, and more — the plus means there will be content specifically for educators use in the classroom (with lesson plans attached), socially diverse Podcasts, and also section for animators. All of the content will feature content creators of African Diaspora–North America, Europe, Latin America, the Caribbean and Africa. My goal is help our community pivot, change the narrative about the black community, and help create change in the media and film industry.
Alright, so let's dig a little deeper into the story – has it been an easy path overall and if not, what were the challenges you've had to overcome?
With any business, challenges do come. The biggest challenge for me has been starting a business that is so tech-heavy when I didn't have a background in that profession. I do have an extensive background in education and my background in screenwriting, copywriting, and marketing helped me to be well versed in media. I have worked on creating websites and in the past. Before I started EMC+ TV, I worked for a few online magazines as a freelance writer and was a Communications and Public Relations Director for an organization in Washington, D.C. My background in creating websites gave me enough knowledge to manage websites but I realized very quickly the EMC+ TV website was completely different than a Wix or WordPress template. Additionally, it's definitely not as easy as uploading videos to a preformatted template. Eventually and with persistence, I found a way through and everything worked out beautifully. This is my first year, I'm sure I will work out any kinks that come my way. I decided it was important, right away, to pulled together a great team with technical know-how to ensure the platform is built and running properly.
Thanks for sharing that. So, maybe next you can tell us a bit more about your business?
EMC+ TV is Entertainment Movie Channel (Plus), a video streaming service curating films, documentaries, web shows, kids programming, and more –the plus means the channel will also include animation and content specifically for educators to use in the classroom (with lesson plans attached), socially diverse Podcasts and video content, and also a section for animators. There are not any streaming channels offering services in this way (that includes content for educators/with lesson plans and animation). All of the content will feature content creators of African Diaspora–North America, Europe, Latin America, the Caribbean, and Africa. Our goal is to help uplift our community. We want to be the spark to help our communities pivot by changing the narrative about the black community. We strive to create change in the media and film industry by creating opportunities for content creators of color to be celebrated for their great films and make money off of their hard work, featuring stories with the black main characters and be of support to the young generation of creators in our community — inspire. What sets us apart from others is that we're adding a component for educators and podcasts. Educators will not have to look for diverse content for classroom or teaching resources. We will include great content that will support topics covered in the classroom and will include lesson plans. All of this will be on the site along with films by other creators. I am proud that I found a way to marry ideas in two areas — Educators and Content Creators — and be of support! I'm so excited about this!

To be of service to our content creators having challenges with film distribution feels great but to know that I am setting the tone and planting the seed for the next generation of children and creators has me in tears at times. I want my readers to know that I love what I do. I actually started EMC+ TV with my own money and continue to invest to ensure it's successful. Raising money for this is never-ending and I am creating a Go Fund Me for any donations or investors that may like to donate. I love helping others! This is why I handpick all films added to the lineup and most of my revenue (approximately 60%) will go towards support for the content creators. Yes, we are paying filmmakers for their content! Annual membership costs $49.99/year and a monthly one costs $5.99. Filmmakers will be paid quarterly based on the viewing minutes of people viewing their content product. I am also looking for partnerships to offer content creators and subscribers. I'm so proud and humbled that I'm able to work with so many amazing, award-winning filmmakers throughout my journey. I've worked on the "Sinners Wanted" production, which aired on television in April 2019. I've worked with many in writing, including Charles "The Rock" Dutton. Also, on the EMC+ platform, I'm partnering with so many super talented award-winning filmmakers that created work such as the "Life of Bern" Series, "The Matumbila's" animated series, Intoxicant, and many more… With everything going on in the world and challenging times, I feel compelled to make a difference in our world.
What were you like growing up?
I was always outgoing and wanted to help others as I was growing up! I was always a creative person in the areas of writing and drawing. I also had an affinity for animals as well. My grandparents raised me. They encouraged helping others and setting goals to become an entrepreneur. They gave me the understanding very early that I could achieve anything in life that I desire but to remember to stay helpful, humble, and care for others. My grandmother taught me the spiritual side of life and I carry those lessons with me to this day. Prior to creating EMC+ TV, I suddenly fell ill and I needed emergency surgery. This was a serious situation. I believe the lessons my grandparents taught me helped me in that situation. It took eight months to be able to walk again, eat, and take care of myself without assistance. Although recovery was extensive, through hard work and perseverance, I was able to recover successfully. Soon after, I had the desire to create EMC+ TV.
Contact Info:

Image Credits:
Image credit on the 1st picture: Adedayo Edu
Suggest a Story:
 VoyageLA is built on recommendations from the community; it's how we uncover hidden gems, so if you or someone you know deserves recognition please let us know 
here.