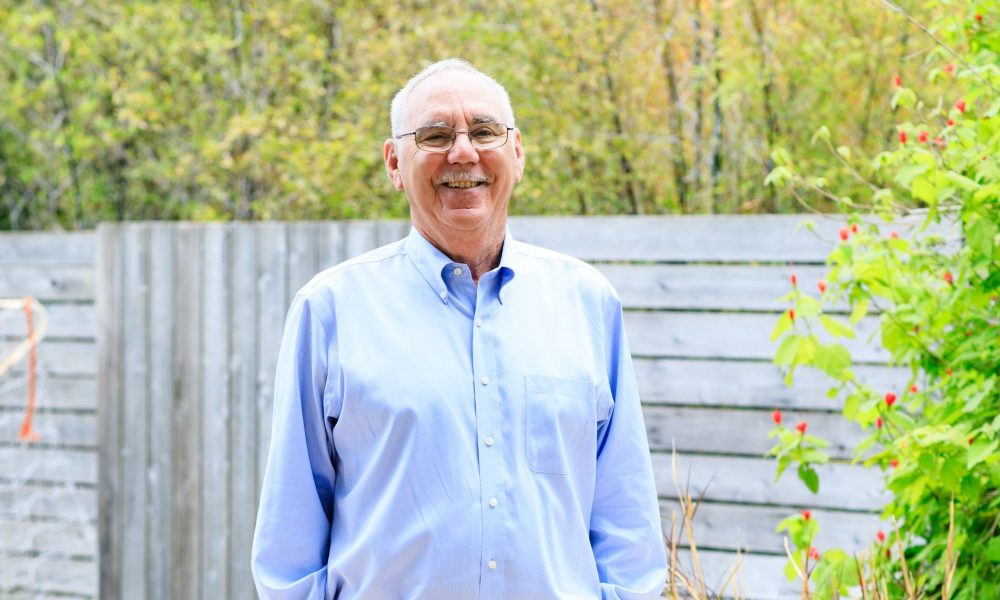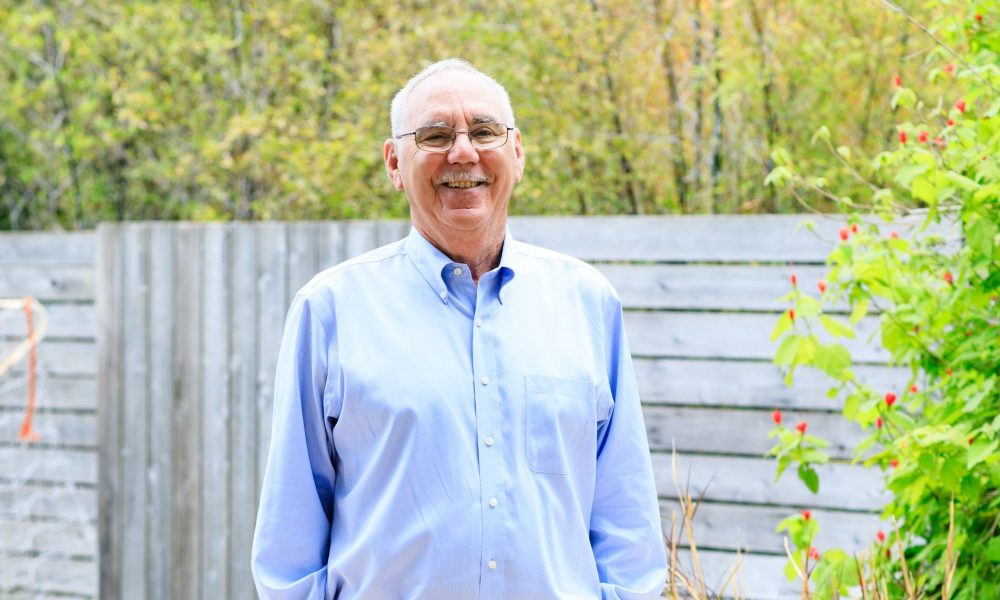 Today we'd like to introduce you to Joel Pelcyger.
Hi Joel, so excited to have you on the platform. So before we get into questions about your work-life, maybe you can bring our readers up to speed on your story and how you got to where you are today?
IMAGINE THAT YOU COULD DESIGN YOUR OWN SCHOOL. ONE THAT COULD HAVE BENEFITTED YOU AND WOULD WORK TO BRING OUT THE BEST IN EACH AND EVERY PERSON YOU KNEW AND LOVED. A SCHOOL THAT YOU LOOKED FORWARD TO GOING TO EVERY DAY. What would it have looked like? What would it have felt like? How about a school where, like at the Cheers Bar… "everybody knows your name" and what's more, everybody helped you become the best unique version of yourself?
I had a dream that we could establish such a school. I got to do that at the age of 24 with my co-founder Eleanor Coben. As PIONEERS IN PLURALISM, we started PS1 Pluralistic School (www.psone.org) in 1971 to provide excellence in academics coupled with joyful learning and a sense of community. I've been running this elementary school in Santa Monica ever since – for almost 51 years now. PS1 is the first school in the country founded on the philosophy of pluralism. I was inspired to start a pluralistic school after working as a VISTA volunteer in 1969 where I got to know Mel Suhd, a social justice activist who developed the theory of Pluralistic Education. The rest is history.
WHY PLURALISM? Because E Pluribus Unum is our national motto – it means Out of Many, One. Our school is built on the premise that each child needs to see, feel, and be empowered to be their best selves. We are all different from each other – that is a plus, not a minus. When you went to school, what would you have attempted to do if you knew you could not fail? We set out to empower each child in that way.
From the start, the school built an environment that encouraged personal reflection and social interaction on a scale comprehensible to young children and quickly acquired a reputation for producing capable and connected citizens. PS1 to this day chooses to stay small so that all voices are heard and valued, accentuating both the individual as well as the connections that bring people together.
Pluralism is intentional. It is at the heart of everything we do. It starts a month into the school year when each teacher writes what they honor, value, and cherish about every student in his or her classroom. This acknowledgment sets the tone for all that follows regarding assessment. It continues when we celebrate each other's learning during Circle Time assemblies and Open House and extends through to the end-of-the-year tribute for EACH child at Graduation and Moving Up Day. It is how we recognize students for the choices they make on the playground, in the classroom, and with each other. We teach students to engage in respectful dialogue—even and especially when they disagree! PS1 students are in the habit of actively engaging with each other in order to recognize and appreciate both their similarities and their differences.
PS1 teachers help students generate their own questions and ideas, collaborate, build models to investigate real-world problems and come to trust their own interests and instincts. Education is a process of living and not just a preparation for future life. For more than 50 years, PS1's educational philosophy has shaped young students into leaders and independent thinkers as we have worked with parents to raise children together.
Would you say it's been a smooth road, and if not what are some of the biggest challenges you've faced along the way?
There have been many bumps in the road. It probably started with our receiving an eviction notice from our first property on the second day of PS1's existence! In the first four years of the life of the school, we had to move locations several times. We finally found a permanent site that was donated to us and we turned it into a school. Everyone pitched in.
While we have been a school without crisis, we have faced and overcome many obstacles along the way. How? By building an inclusive community where we urge every parent to find their own niche, to make our school their school, and to partner with faculty and staff so that we can be raising kids together.
Thanks for sharing that. So, maybe next you can tell us a bit more about your business?
We live in a period of massive change. Many efforts of education reform have been undertaken since we started PS1. But these efforts have focused on what to do and how to do it rather than asking the fundamental question of why we even need elementary schools in the first place. Pluralism provides a necessary context for the meaning of elementary education. Schools are social organizations – they must teach much more than "the three Rs." We also teach relevance. We keep the spark within each child alive so that curiosity abounds. Each child wants to come to school every day. It truly is their second home.
Through Pluralistic Education, a child understands, values and celebrates his or her unique contribution to the world. Not only that, they learn to do the same for others, to cooperate and move everyone forward. My work is to spend as much time with children as I do with adults, to listen to children more than they have to listen to me, to hold each child with kindness, awareness, and respect. And to walk the walk and not just talk the talk.
What would you say have been one of the most important lessons you've learned?
As a young person, I wanted to change the world. I am a child of the '60s. I wanted to figure out how "We Shall Overcome?" Starting an elementary school was the route that I chose to make that dream for a better neighborhood, a better community, and a better world a reality.
I often ask myself the following questions:
What responsibility, immediate and ongoing, do we have for our children and all people in our school community who are in some real ways touched by the inequities that exist in our country and our world? Are we all connected? If so, how are we all connected? What opportunity do we have to be, in Margaret Mead's words, "a small group of thoughtful committed citizens [who] can change the world?" (Our own small world as well as THE World.) How can a school's orientation to learning affect a child's sense of self and work to make them feel comfortable and purposeful in the world?
We empower children by respecting and treasuring each child and encouraging their self-expression. Over the years, we have facilitated several classroom discussions during and in the aftermath of very trying times, on different levels with different age groups. In a learning atmosphere in which a variety of opinions are honored, we seek to resolve our differences amicably, demonstrate that we treasure the differences that exist among us, learn to express and to get our needs met appropriately, and value extending ourselves to others. Through this exchange, children learn that they are valued for who they are and what they believe.
Children come to realize that they can make a difference because they do make a difference in their everyday lives. We overcome feelings of powerlessness and despair by having power over our own lives. For our children, in their developing years, this to a large degree means influence and direction in their lives at home and at school.
As a school, it is our responsibility to provide a forum and an avenue for change. The most important lesson I have learned is that anything is possible!!
Contact Info:

Image Credits:
Marissa Roseillier
Suggest a Story:
 VoyageLA is built on recommendations from the community; it's how we uncover hidden gems, so if you or someone you know deserves recognition please let us know 
here.