Today we'd like to introduce you to Jennifer Woodward. 
Hi Jennifer, we'd love for you to start by introducing yourself
I grew up in a family where entrepreneurship and self-sufficiency was encouraged. My two younger sisters and I started our entrepreneurial careers early. On Saturdays, we would wake up early to host regular garage sales where we would sell hot donuts and coffee alongside treasures. My mom would make us traverse the neighborhood with our little Red Flyer wagon overflowing with lemons from our lemon tree, peddling our wares up and down the streets. At Christmastime, we drove up to the mountains and harvested mistletoe, which we would bring home and portion out into sandwich baggies secured with curling ribbon. My sisters and I would scheme and plan each summer to create a neighborhood carnival with games and food and we would sell tickets to kind family and friends. One year we attempted to use discarded particle board to make an ill-fated rollercoaster. It was rare that we would let a setback stop our creative processes. My neighbor taught me to sew, so I started making my own clothes and scrunchies (so glad they're back!) and would sell scrunchies to all of the girls at school, alongside the friendship bracelets that my sisters and I would spend hours making together while we sat in the garage, listening to my dad's old vinyl 45 LP records. We would make up dances and host talent shows and charge for admission. We would sell candybars, door to door, without being part of an official organization like the Girl Scouts. God bless those neighbors on the 7800 block of Sutherland Drive. 
We were able to do these things not because we were necessarily directed to, but because my parents were frugal and didn't hover over us. We weren't allowed to watch TV, and we didn't have a Nintendo. My mom would usher us outside on weekends, holidays, and school breaks and lock the sliding glass door, encouraging us to drink water from the hose and pick figs, persimmons, and oranges for our meals. We didn't travel like other families, and we didn't go out to eat. We didn't have money to spend on distractions like shopping or entertainment, so we made our own. We knew our mom wasn't going to entertain us, so we found ways to have fun and earn a bit of spending money. 
This life experience as children taught my sisters and I the value of hard work and also sparked the fire of creative entrepreneurship. As I got older, I continued tinkering in the creative process. I made and sold ring slings and car seat covers and bows and dresses for kids while I was in my child-bearing years. I tried a few home businesses but nothing really stuck. I realized that I enjoy the full autonomy of the creative process, beginning to end, and an MLM company just didn't jive with my personal style. 
After the birth of my third child, my hormones began to fight against me. I started having panic attacks and severe insomnia. My gut was a mess, my hair was falling out, my skin looked awful, and my list of food intolerances was growing. I white-knuckled it through the year after my Roman was born, and a year after that, we welcomed our fourth and last child, Chase. Still struggling with some major hormone issues, I visited doctor after doctor and found no relief for my problems. At one point, I was watching a YouTube video with a girl who showed how she fixed her own hormone issues after running a suite of cutting-edge functional lab tests that looked at things like gut dysfunction, food sensitivities, hormone imbalances, and adrenal and thyroid problems. Every word she said resonated with me, and I looked into doing what she did. She had the title Functional Diagnostic Nutrition Practitioner, and I decided I Wanted To Do That. I was homeschooling my older three kids at the time, but my husband and I decided that since the program was self-paced, I could get my credential and still homeschool the kids. I spent a year learning all about the gut and the endocrine system and the brain. I was hooked. During the course of the program, I ran all of these labs on myself and found completely tanked levels of sex hormones, multiple food sensitivities, and a nasty parasite infection. I got to reverse all of these issues while working on myself and completing my course, so once I finished the certification process, I knew I wanted to help other women. 
I got to work right away and as with everything else in life, just learned as I went along. It's hard for me to stop progress just because I see a roadblock, and I feel like God has gifted me with a stubborn and curious disposition. This worked well for me as I figured out how to set up my first "real" business and help clients heal themselves at the same time. I started my sole proprietorship, Jennifer Woodward Nutrition, in 2017 and my business has doubled in sales year over year since then due to the gracious recommendations of former clients, God's grace, and many long nights of figuring out frustrating technological and clinical problems. I love what I do- every day I get to help women fix their period problems so they can worry about more important things in life. I work with private clients, running all of the labs that reversed my own health issues and providing recommendations on diet, rest, exercise, and stress management. I also became the Executive Director of the Functional Diagnostic Nutrition graduate association, so now I get to help mentor and train FDN-P's from all over the world build their clinical practice and start their businesses. This year I got to be an adjunct professor in endocrinology at Parker University's master's program, and I completed a fantastic internship with a brilliant and respected functional medicine doctor. I feel like every day is a "let's plan a carnival" day, and it makes me so excited to see what the future holds. 
Can you talk to us a bit about the challenges and lessons you've learned along the way? Looking back would you say it's been easy or smooth in retrospect?
There have been many struggles along the way. The biggest struggle was a personal one. Seven years ago, we lost my baby sister Jackie to a drunk driver. She was in a car with her two best friends and Jackie and her friend Pavinder perished that awful night. You never heal from something like that, and part of our family has been broken forever. During grief, you lose motivation and focus, though God kept us going and provided comfort for us during the dark times. 
My sister Jessie and I often talk about Jackie as we pursue our individual endeavors. Jessie started a local farm-to-table restaurant right before the pandemic hit, the acclaimed Dot x Ott in Bakersfield, CA. We think about Jackie as she plans new dishes and functions, and as I remind my clients that life has to be fun and not just work. We honor her in our lives and businesses and pray she is never forgotten. 
There are professional setbacks, too. I'm a mom, an empath, and a bit obsessive in my thoughts and in my creative process. I try to treat my clients the way I would treat myself or my sister. But one particular client a few years back wrote some scathing emails to me, demanding her money back and telling me that I spent too much time giving my services to my entry-level group coaching community. I usually enjoy amazing relationships with my clients by God's grace, so this interaction shook me. I used it to galvanize better organization, resources, and care for my private clients. I'm proud and grateful for the way my business grew after making those changes. Even though my stomach still is tied in knots when I think about that former client, it was used for good and for my growth. 
The pandemic was also a setback. After swearing I would never homeschool again, I found myself at home with two teenagers and two little boys. I had to give up my beloved brick-and-mortar office, my own little cozy oasis where I got to daily interact with colleagues and clients. People stopped investing in health services and my business slowed to a crawl. I panicked, spend a ton of money on business coaching that didn't really deliver what was promised, and had a crisis moment where I doubted myself and everything I had built. 
During that time, I applied for the Executive Director position at Functional Diagnostic Nutrition's AFDNP and was awarded the position after a lengthy interview process. I love my job there. My colleagues are amazing and push me to grow while giving me leeway to be creative and get to work on building something amazing. My grads are incredible- curious, passionate, whip-smart, and creative. We are growing something incredible at AFDNP, and the future looks bright. 
Since childhood, it's hard for me to see problems as setbacks. As a Christian, I expect to see suffering and hardship in this life. I'm not surprised when fiery darts come my way. I trust God to lead me through them, and I try to look at solutions from all angles instead of hiding out with a fuzzy blanket and a bottle of wine like I sometimes want to do! 
Thanks for sharing that. So, maybe next you can tell us a bit more about your business?
I am an FDN-P and Board-Certified Functional Wellness Coach who specializes in the weird periods of Perimenopause. I help women restore normal period function so they can attend to more important things in life. I do this through a series of functional lab tests, the same ones that ended up giving me my own health back. It's never just about periods, though, so I do a lot of work on gut function, adrenal support, and the thyroid. 
I'm known for my intentional work with my private clients and my expertise in the labs I run, but also for the lower-cost group coaching programs I run once a quarter so I can help more women. I also get to do pro bono work for missionaries and ministry wives. I love this opportunity to give back as the life of service and giving that these women have committed to can be quite hard on the endocrine system! 
Brand-wise, I am finally at a point where I'm glad to be able to associate my own moniker with my business name. I hid out behind the business name Reformed Metabolics for a while, but one of my business coaches encouraged me to use my own name. I'm glad I did. I live what I preach, and I'm thankful to be associated with women's wellness. I'm proud of the relationships that have formed in my community in Bakersfield, CA. I partner with some amazing women in the fitness, food, and business space and look forward to seeing these relationships continue to grow. I love my town and my community and also love the passion that my fellow female business owners bring to the space. 
Jennifer Woodward Nutrition helps women get their periods and hormones back on track. I'm a mom and wife first and I understand what it is like to be extremely busy but still desire to live a healthy and happy life. I can track with my clients on that foundational level. 
I get to work with private clients 1:1. This consists of daily check-ins, weekly meetings, a lengthy initial session with a complete health history, and expert advice on the top functional medicine labs available, including the DUTCH hormone panel and the GI Map pathogen and gut health test. My clients and I work together for 2-6 months, depending on the goals stated. I have a whole program of mini masterclasses that my clients take concurrently so they are educated on hormones, gut and adrenal and thyroid health, weight loss and exercise, stress management, and more. 
I also offer my programs as standalone, self-paced options. My clients love these bite-sized pieces and they are more affordably priced. And finally, I have my quarterly group coaching programs. Last quarter, we had about 100 women in the group. We have a great time in our private Facebook group, and my girls get a full program of mini masterclasses, suggested meal plans and shopping lists and recipes, lifestyle interventions, and weekly group coaching calls. I love these! 
We'd love to hear about how you think about risk-taking?
It's a huge risk to start a business. I'm totally a risk-taker, and I usually shoot first and figure out the details later. I'm a big picture person who has had to learn to be more attentive to detail. While I have a beloved virtual assistant and social media manager, it's mostly just me at my business, so I have to do everything. I want to do everything, though! I enjoy the process. I want to know how to run all of my tech and I want to be the one who creates all of my content because I'm passionate about my brand and my clients. I want to be authentic. All of that passion is not without risk, though. If anything goes wrong, I'm 100% liable. When I started out, my husband was clear that our family's finances would not be funding my business or my master's degree, so my business has to be not only self-sustaining but also profitable enough to support my education and growth. It feels like a risk to raise my prices or segment out into different service offerings, or to rely on myself to build an entire business on a laptop and a prayer, and it's really the biggest risk I have ever taken, but it's paying off! 
Pricing:
Private Coaching Investment: $2000-$7000
Self-Paced Programs: $497
Quarterly Group Coaching: $197 or less
September Group Coaching: $87
Contact Info: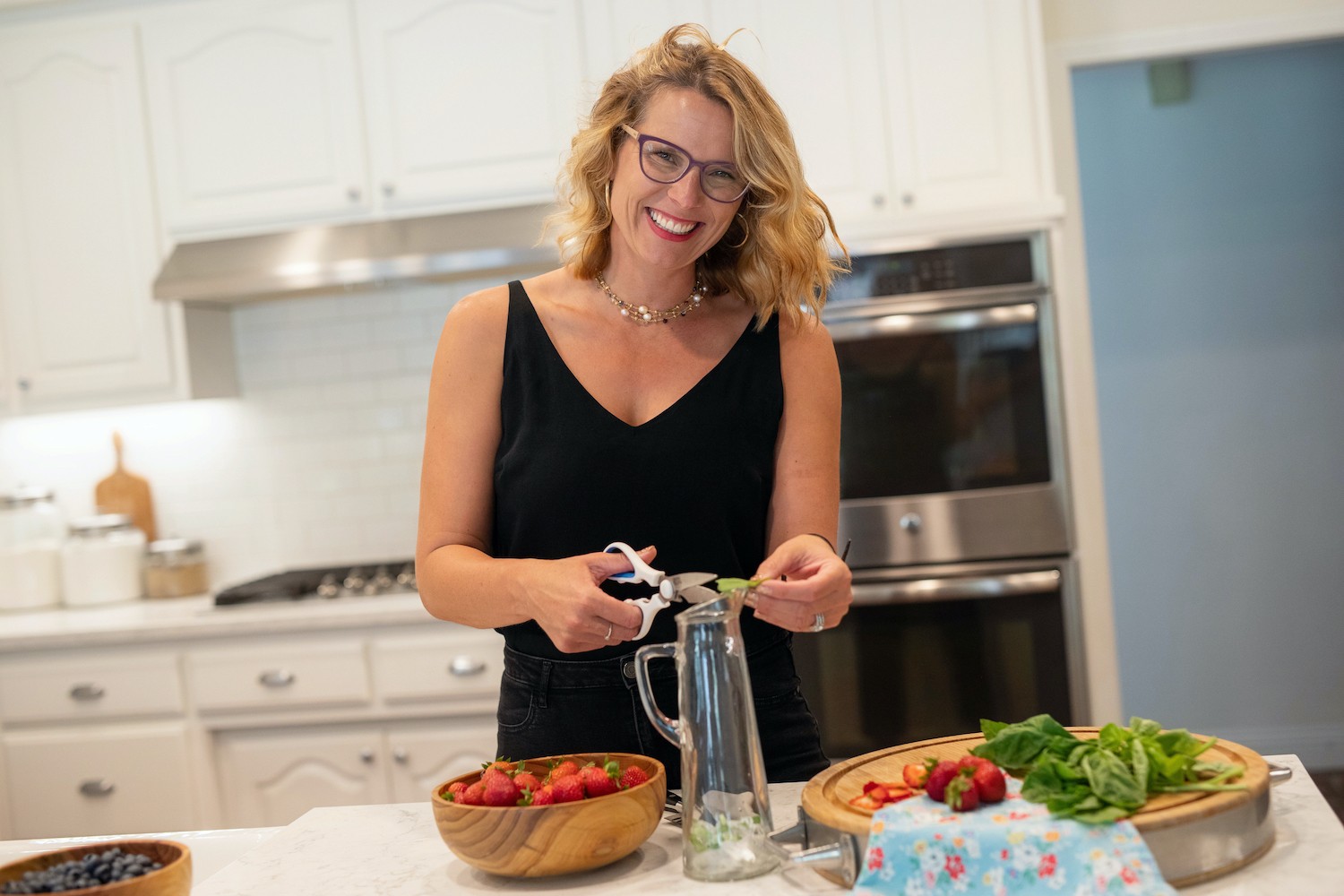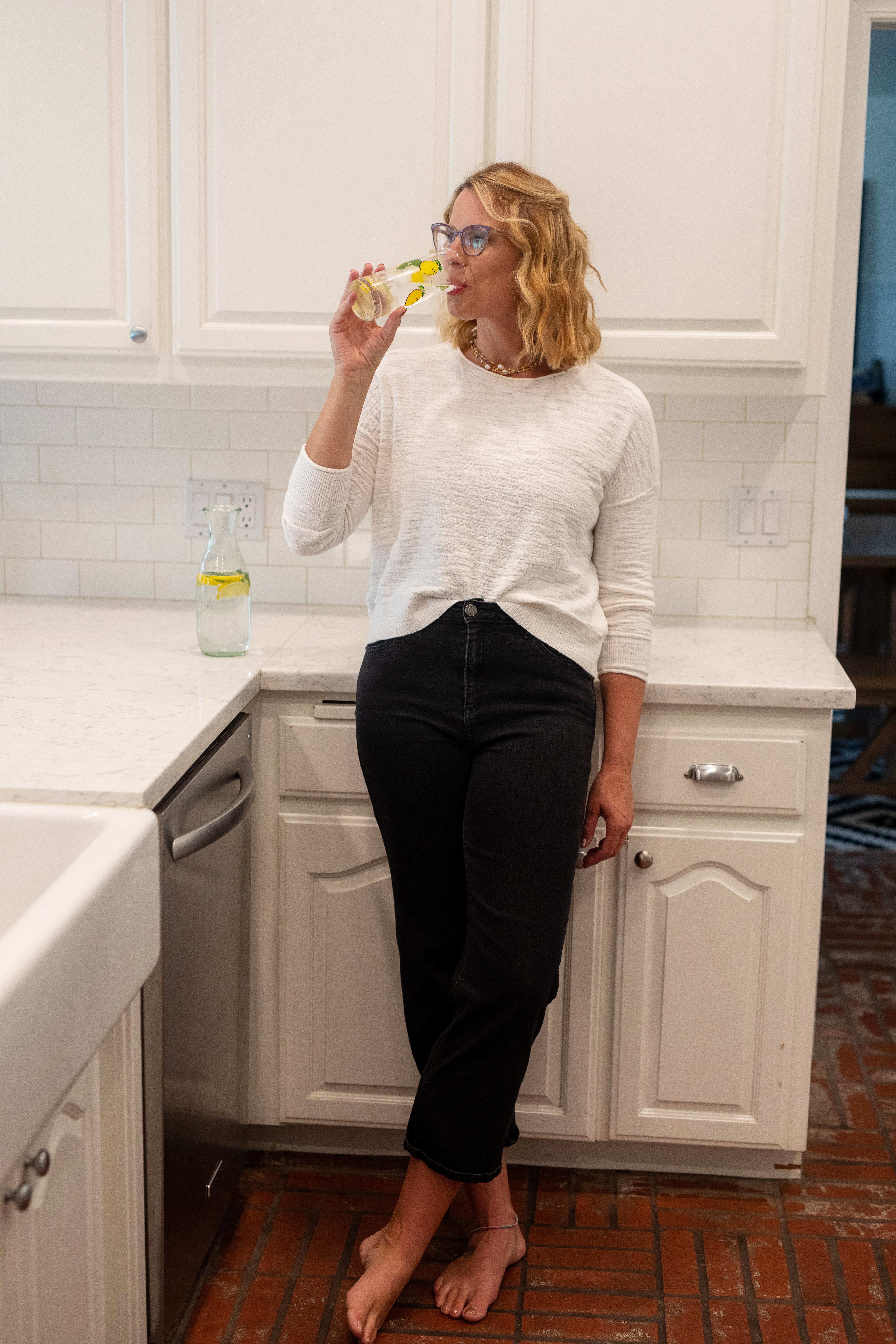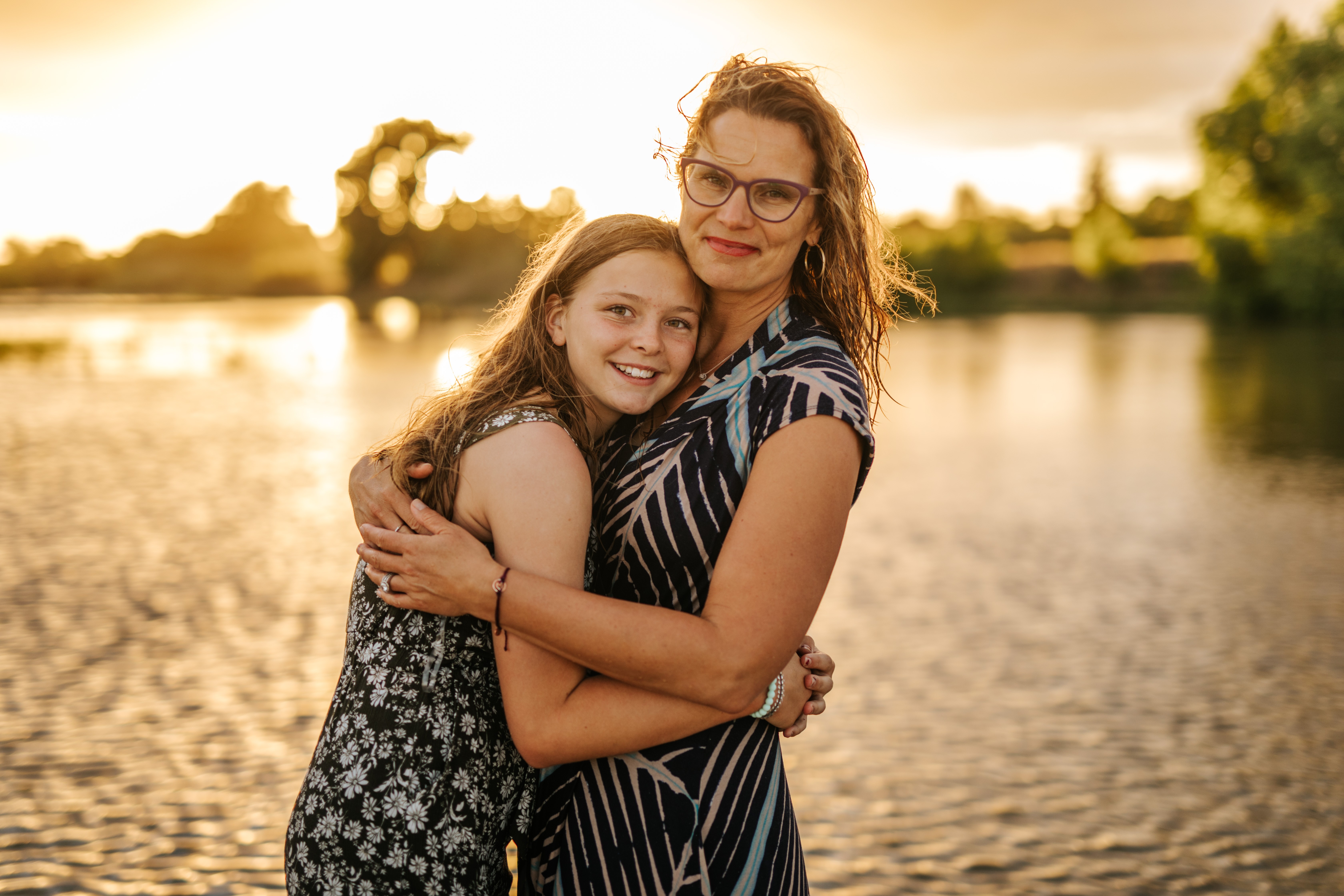 Image Credits
Lorie Chambless Photography
Suggest a Story:
 VoyageLA is built on recommendations from the community; it's how we uncover hidden gems, so if you or someone you know deserves recognition please let us know 
here.