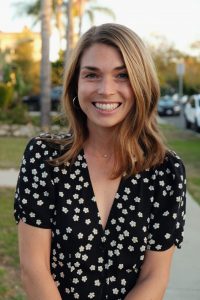 Today we'd like to introduce you to Jen Liles.
Hi Jen, so excited to have you with us today. What can you tell us about your story?
I have long loved cheese. In fact, I could write a long-winded, salivating magnum opus about how much I love it. I imagine we don't have much time for that here, so here is my attempt at brevity.
Throughout the years, I'd look for any excuse to make a cheese plate. Birthdays? Check. Dinner parties? Check. Thursday nights when I'd rather eat a mound of cheese instead of, well, anything else? Triple check. But at a certain age, this dairy-forward lifestyle didn't always agree with me. I'd go to Trader Joe's, raid the cheese section (this Brie is only $4? Score!), display an assortment and wind up in the fetal position on the couch.
It took me years to learn that the quality and origin of cheeses you eat directly affects your gut. Seems like a no-brainer now, right? We've spent the better part of the past few decades focusing on where our food comes from and how it affects our bodies. But we haven't really done that with cheese. Throughout my studies, I learned a few basic principles: Goat and sheep milk cheeses are your friend. Cow milk cheeses should come from pasture-fed, happy cows. And for those with digestion issues, cow milk cheeses need to be eaten in moderation.
I moved to Los Angeles the day after I graduated from college. I wouldn't exactly consider my palate particularly refined at the time — my diet mainly consisted of pasta and peanut butter and jelly sandwiches. But moving to this city opened up my tastebuds in a way only Los Angeles can. I fell in love with the pizza, produce, tacos, breakfast burritos and everything else that thrives in this city. I was working long hours in entertainment, first at E! and then The Hollywood Reporter. I would get home from work, exhausted, scour Postmates and wonder why I couldn't get a selection of cheeses delivered to my door. Up until 2020, I had been mostly been a cheese lover (okay, evangelist) in my spare time.
Then came COVID. I got laid off and was terrified. Like so many others, I didn't know what to do. One night over a bottle of wine (you remember the early pandemic days, right?), my boyfriend and I were talking, and out came the idea of individually-sized cheese plates. COVID-safe. A little something that feels special. I was hot on the idea, but I was too scared to pursue it. What if I failed? What if I drained my savings (and then some)? What if I couldn't get a "real job" after? So I put it on the back-burner and started looking for work. After two months, I landed a job. I felt really, really lucky to have gotten a new job during a pandemic. Unfortunately (but also fortunately?), this role was not a good fit for me. After a few months, I found myself laid off again. This time, I wasn't going to be scared.
When I launched oui! in October, I wanted to create a world in which cheese felt approachable, easy, and fun. Do I expect you to give a shit about washed rind cheeses? No! I want customers to be able to play around with different pairings and figure out what they like best. "This cheese tastes good with this jam." It's as simple as that. Plus, I wanted it to be affordable. I started out with individually-sized cheese boxes for $25, plus $5 for delivery.
By pairing farmer's market produces with high-quality cheeses, I wanted to create a snack box that didn't feel like an indulgence. Feel good food you can take to the beach, to a picnic, a Zoom happy hour, or a Thursday night when you don't feel like cooking.
Alright, so let's dig a little deeper into the story – has it been an easy path overall and if not, what were the challenges you've had to overcome?
Is it ever a smooth road? Opening a small business is already hard, opening one during a pandemic is a little insane. It's expensive, you're using finances you don't necessarily have, and you're really betting on yourself.
That said, there's something to be said about when the bottom falls out. Like so many others, I lost my job in 2020. When I was working 9-6, Monday-Friday, I would never think about taking risks. My life was stable and secure. When I lost my job, I had the freedom to say "fuck it" and give this business a shot. It's cool seeing how many people around the city (and country) are doing the same. Pandemic-born business are popping up everywhere, spurred from people forced to pivot — and they're all more original, innovative and creative than we ever thought they could be.
It hasn't been without its challenges. Getting the proper licensing is a hurdle, on top of managing inventory, working with wholesalers, marketing, customer service and a dozen other things I'm certainly forgetting. There's also the physical aspect of what I do. There are days when I'll wake up at 4 or 5 AM, make all the orders, then get in the car and drive all around Los Angeles delivering until nighttime. Deliveries are pretty taxing. I really feel for anyone else out in LA doing it.
Thanks for sharing that. So, maybe next you can tell us a bit more about your business?
Oui! cheese offers cheese and charcuterie boxes, boards and more for pick up and delivery in LA.
I think what separates my business most from others is the focus on the product itself. Sure, everyone loves a big, beautiful display of cheese and all the accouterments. But how is that cheese going to make you feel? I'm someone who is, ironically, a little dairy averse. I get stomach aches if I eat a lot of cow milk cheese. Goat and sheep milk cheeses are much easier on your stomach, so I tend to offer more of those in case anyone else is in the same boat.
It would be easy to go to Trader Joe's or Costco and buy a bunch of blocks of cheese and fruits and vegetables for a big spread. Quality cheese is expensive. And so is farmer's market produce. But I think here in LA especially, people are willing to pay a little more for something that's going to make them feel good. It doesn't look half bad either.
Brand-wise, I think I'm most proud of making cheese feel approachable. Have you ever walked into a cheese (or wine) shop and felt completely intimidated? There are so many different varieties, and figuring out what you like can be a bit daunting, not to mention expensive. I want customers to be able to try a selection of new cheeses each month and figure out what they like. No judgments here.
How do you think about happiness?
I have to say, I picked a business that tends to make people pretty happy. And that makes me happy. Knowing that after I drop off a box of cheese, customers are (hopefully) going to pour a glass of wine, kick back, put on some music and enjoy it keeps me motivated to keep going. My favorite reviews are: "I'm sorry I didn't take a picture, I ate it already." That's what it's all about.
Pricing:
Small Cheese Box: $25
Medium Cheese Box: $45
Large Cheese Box: $85
Cheese Board: $125
Fruit Board: $80
Contact Info:
Suggest a Story:
 VoyageLA is built on recommendations from the community; it's how we uncover hidden gems, so if you or someone you know deserves recognition please let us know 
here.