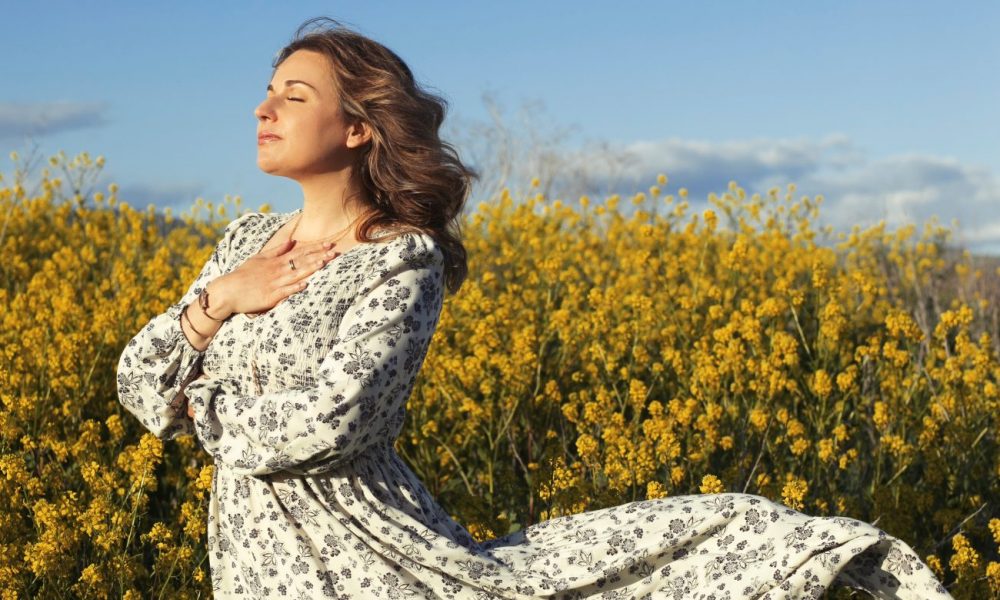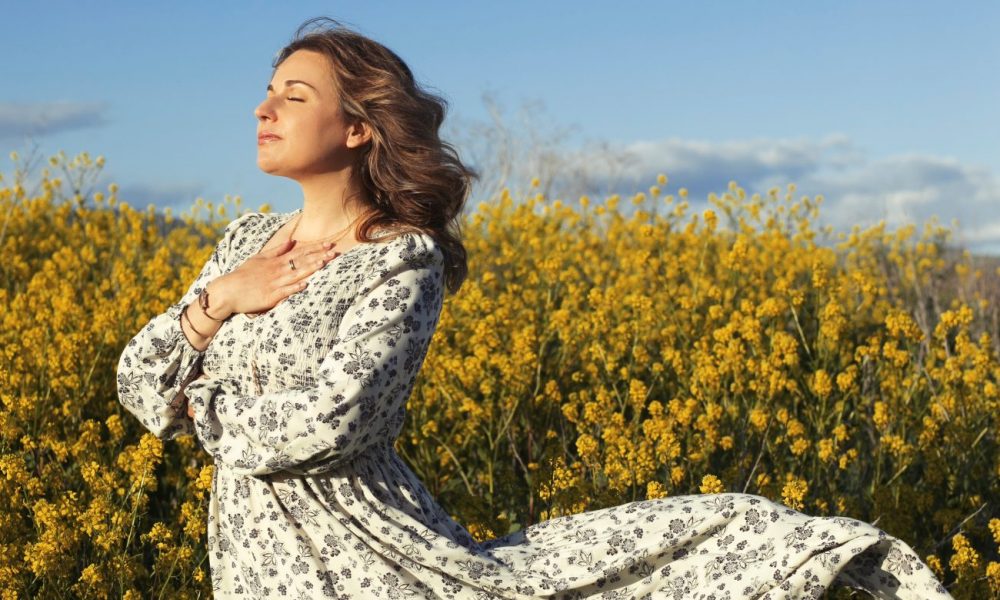 Today we'd like to introduce you to Jana Carrey.
Hi Jana, it's an honor to have you on the platform. Thanks for taking the time to share your story with us – to start maybe you can share some of your backstory with our readers?
I had my first real and profound spiritual awakening when I was 19. It happened the day we lost my little brother Chris to Osteosarcoma. Which is a form of terminal bone cancer that had metastasized to his brain and lungs. He was 16 ½ when he died, at an age where he should have had his whole life ahead of him. He was such a bright light. He was one of my soul mates and one of my best friends and then suddenly he was gone. Watching him – a healthy, brilliant funny young man – succumb to the ravages of cancer literally broke my heart into million fragments and yet at the same time, it broke me wide open to Spirit. (We lost him on July 9, 2000. So as I am writing this story, it is the 22nd anniversary of Chris' death). I had always been a very sensitive, empathic child but I shut my gifts down because it was terrifying to be that psychically wide open without the emotional intelligence or maturity to understand the complexity of what I could perceive. (Like the little boy in M. Night Shyamalan's, The Sixth Sense). I was with Chris when he died. Part of me was aware that after he took his last breath and as he left his body, I could track his Soul in the room. I viscerally knew from that experience that when we die, it is not the end for us, we still live on. And that forever changed me.
This began me on a profound spiritual journey that has included many mystical awakenings and my own psychic gifts slowly coming back online over the course of 20+ years. My deep love for Chris was the motivation I needed to open back up to Source Consciousness (Divinity, God/Goddess, the Universe, etc.) In many ways, Chris was my very first spirit guide. I realized I could communicate with him on the other side, and over the years – one slow or intense step at a time – this grew to where I am now, being able to channel and communicate with multiple dimensions and Beings of Light, including the Angelic realms, the Elementals and the Faye, plant spirits, ancestors and Ascended Masters.
Professionally speaking, I started Jana Carrey Healing in 2017 after dropping out of my Doctorate Program in Clinical Psychology. The day Trump was elected president was another huge wakeup call for me. A lightning bolt of electric knowing went through me that if he could be elected president, then anything really is possible. And at the same time, I realized at my core that I couldn't hide in academia for five more years, researching and writing a dissertation. I knew in my bones it was time to launch my healing business and start practicing this work now because the world clearly needed it. It was one of scariest and most empowering decisions I ever made.
So 2017 was my beta test year, where I was guided to simultaneously train deeply in the modality of flower essence therapy – another professional gamechanger- while I also began to offer my services as an intuitive channel and quantum energy healer. When I saw the profound results people were getting from working with me, I knew I was on the right path, and my practice has been growing and evolving since then.
Going back a step, I kept seeing where the traditional paradigm of medicine, psychology or therapy fell short or wasn't able to meet people as unique, authentic individuals. (For example, is someone really bipolar because the DSM-V says they are or do they have a level of empathic and psychic sensitivity to the suffering of this world that our modern society doesn't honor? I also have a background in cultural and medical anthropology, which makes me really curious about the bigger picture of people's symptoms. Do we blame the individual or can we perhaps see that a huge part of the problem is embedded within the predominant culture that is so out of balance and insane from ignoring its own pain that it is riddled with all kinds of systemic imbalance and economic disparity?)
To further this point, I kept going through significant and oftentimes very confusing spiritual awakenings. I was communicating with Ascended Masters and plant spirits and ancestors of the land and Angels, I was feeling everybody's emotions and pains inside myself, all the time as if it was my own. Not only did I have to find and create my own tools, this also led me seek additional mentors from all kinds of alternative and holistic paths, like somatic coaches, shamanic practitioners, intuitive energy healers and flower essence therapists, who step by step, were able to help me make sense of my life and who I truly am, as a very psychic and empathic human. More traditional doctors and therapists I attempted to work with did not know how to meet me there and I felt deeply misunderstood. In time, however, I was able to finally see and to OWN how powerful my empathic healing gifts truly are.
Lastly, the more traditional clinical training I engaged in, the more I started to realize that there was a lot of bureaucratic nonsense and red tape that I was going to get hung up with if I stayed in my doctorate program. I am grateful for all the training I received, it plays a huge role in the professional integrity of how I practice my work, but finally it hit me that "I have Undergraduate, Master and Doctorate level training that incorporates Clinical, Counseling, Depth, Social Psychology and Expressive Arts Therapy. I've published graduate-level research as an undergrad. I don't need a doctorate. I don't need to keep getting one more fancy title after another to be able and qualified to do this work. What am I trying to prove here? I AM ENOUGH."
In essence, I had to believe in myself and start before I felt ready. The cliche is true! Hahaha. And of course, I still have moments of imposter syndrome because I'm human, and a large part of society is not yet awake to life beyond the 5-senses, but I keep showing up anyway because my calling to this work is steeped in devotion and service, that goes beyond my small self.
Would you say it's been a smooth road, and if not what are some of the biggest challenges you've faced along the way?
Oh, my goddess! No! It has not been a smooth or straightforward road at all. I don't think anyone who is carving their own unique path in this world as a business owner, entrepreneur or visionary has a smooth road, especially when some of their modalities and teachings are ahead of what I will call the "status quo" thinking. I often times feel like I've had to wait for the world to catch up for what I am here to offer.
My path in building Jana Carrey Healing has been and continues to be my own personal Heroine's Journey. I say continues to be because although the road has gotten so much smoother and I've built up a beautiful community of clients and students, I still go through my own periods of going down into the metaphorical "underworld" and then arising back up again. Even more so because these last few years have been so intense for everyone on the planet, myself included.
My business grew tremendously during 2020 and 2021, throughout the pandemic, and it was so exciting and also really exhausting. With the start of 2022, I've had to sort of pull back my energy, go within for a bit and re-think the bigger picture strategy, especially as I feel called to scale and serve more people globally through my writing, through online classes and developing my first membership program.
I'm also an aspiring author and have begun the process of writing my first book and creating my first oracle deck, called Flower Goddess (working title) which will provide a gentle approach to healing with plant medicine for empathic, highly sensitive people. The book and card deck will help connect modern beings with their ancient roots, bringing the sacred into their daily lives with simple embodiment practices.
What I recognize now is that, in order to be ready to facilitate this kind of deep, transformational healing work, from an embodied and authentic place, in order to do it really well, there is no way this could have been a smooth path. Holding a strong therapeutic container for my clients and students has challenged me and grown me in ways I could have never imagined. As one of my mentors, Sophie Bashford says, "Your Healing is Your Calling." And I find that to be so very true. This has been a 20+ year process, not a "oh I'll just take a one-weekend seminar to become a 6-figure Life Coach Spiritual BS kind of a deal."
Before life would let me put my "Jana Carrey Healing" sign out for business so to speak. I had to face my own darkest shadows and core wounds – from healing to past life persecution to healing emotional abuse and sexual trauma from being date raped in college.
My own healing has included tending to the grief of losing two of my brothers (both soulmates) in really tragic ways. Chris, who I talked about above and then Scott, who died in January 2018 from a meth overdose. (He was such a brilliant man but suffered from a lot of mental health issues, personal darkness and addiction for most of his adult life). Losing Scott so early into starting Jana Carrey Healing slowed me way, way down to face and heal a lot of pain within in our family system in a way that has profoundly deepened the impact of my work as a healer, mentor and guide to others.
I feel called to name that deep grief is a HUGE catalyst for growth and awakening. It has been for me and it has been for a majority of my clients. I also see that so many people on the planet right now, whether they are aware of it or not, are being initiated into deeper awakening to their true potential through the gateways of grief. Humanity is in its dark night of the soul phase big time right now. And having been through a few major dark nights of the soul myself (like not sure if I'd live to make it through to the other side), and yet having come through to the other side so much stronger and more powerful, I have a lot of compassion for humanity as a whole right now. Thankfully, for the most part, I am able to maintain hope for where we are headed.
So whether that grief is deep ecological grief due to climate change, or grief due to loss of loved ones or jobs or marriages throughout COVID, or grief due to the loss of identity that happens as one goes through a dark night of soul, which I also call the death and rebirth process. I see these current times, even though they are filled with deep, heavy, exhausting work of grieving, they are RIPE with so much potential for the best of humanity to emerge. The way I see it, grief is a bootcamp we go through to live a truly joyous and awakened life.
Thanks – so what else should our readers know about Jana Carrey Healing?
In founding Jana Carrey Healing, I've come to see myself as a Divine Feminine Leader which is essentially being a leader in the ongoing movement of helping others to reclaim their feminine essence and to bring the ways of the sacred feminine and the wise medicine woman back to planet Earth, after eons of patriarchal darkness. This parallels the way I approach my healing practice.
The way I work with clients – whether 1:1 or as part of my group healing events – is very intuitive, taps into the quantum field where all true healing happens, and honors the feminine essence or polarity as equally as powerful as the masculine essence or polarity. (I'm speaking about this in terms of polarities because I believe no matter where we identify on the gender spectrum, we all hold the masculine and feminine polarities within us.)
What keeps me dedicated to my work is that I am able to see that it has a positive ripple effect, both now and further down the line. As I support the beautiful people I work with to heal and empower themselves, as I help them transmute their familial trauma and core ancestral wounds, as I serve them and their families, both multidimensionally and multigenerationally, then like the butterfly effect, this energy amplifies, throughout one person and one family at a time. As more and more of us awaken and heal, then we assist planet Earth in her healing and enable her come back from the brink of ecological collapse and one never-ending "crisis" after another to a place of wholeness and balance. I believe we have to do that consciousness shifting work on the inside first in order for change and external shifts to have a sustainable and lasting impact, both as individuals and then collectively.
What sets Jana Carrey Healing apart is my approach to healing. Modern, patriarchally-informed, capitalist society constantly feeds us the message that "harder, faster, stronger, more, more, more" is better. When it comes to medicine, this often translates into a belief that strong, cathartic or intense modalities are needed in large quantities for us to heal. We are also sold the myth that healing should be fast and instantaneous. Personally and professionally, I have witnessed how damaging, false and counter-productive this old paradigm healing approach is for both us as humans and the Earth. The new paradigm of healing that I practice and that I teach embraces and includes the feminine wisdom of gentle and slow medicine. At this point, I've helped thousands of Souls on their awakening and ascension journeys, and the common trend I see is that when you wake up, you become more sensitive, you realize less is more. This happens because you are dropping density and your cells are now made up of more light.
This is one reason why I love introducing people to flower essence therapy, which is one of the cornerstones of my practice. Flower essences are the most gentle form of plant medicine that exists, they are a form of homeopathic bio-energetic liquid remedies. You can also think of them as "energetic herbalism." Flower essences work with the subtle energy bodies, making this modality very safe and easy to use as part of everyday life, including children, animals, people who are extremely sensitive and/or chronically ill who cannot tolerate harsher forms of medicine. But don't let this gentleness mislead you, for what may seem subtle at first is capable of facilitating profound and lasting shifts in people over time. With the powers of the flowers, even the most traumatized and shadowy parts of our own selves inevitably begin to heal, soften, and grow us beyond our wildest dreams.
Another cornerstone of my sacred feminine healing practice is embodiment. There are many paths to embodiment from somatic therapy to conscious dance to plant and flower medicine. At its core, embodiment is about reconnecting with the intuitive wisdom of the physical body and allowing your Soul to take up full residence in the vessel of your human body, which includes feeling all your emotions. As I tell ALL my clients, the healing is truly in the feeling and that everything we are feeling is a healing taking place.
Again, Flower Essence Therapy plays such an important role in embodiment and is a gamechanger for empaths and highly sensitive people and for anyone who struggles with boundaries, feeling safe in their body and feeling at home on this planet. (Flower essence therapy has been a huge part of my own healing and I honestly think it's saved my life or at the very least greatly enhanced my personal and professional life). I've witnessed time and again how flower essences, coupled with my unique form of quantum energy healing and intuitively channeled guidance, guide people to ground into their bodies, heal from deep pain and alchemize any traumatic experiences into unapologetic soul power. Lastly, I want to say that although I am based out of Santa Monica, I run my business largely virtually and I work with a global clientele. All of my offerings are offered virtually, from my 1:1 healing sessions to my Mentorship Program to my sacred ceremonial healing events. So please know that location is not a barrier to us working together.
And at the same time, especially coming out of COVID, I am yearning to collaborate and host events more locally and in person, so I've set the intention to call that in, in ways that are fun and expansive for all parties involved.
This August 2022, I am launching a brand new website with some exciting new offerings. I am also preparing to launch a new Flower Goddess Membership group in early 2023. Flower Goddess membership group will provide a gentle approach to healing with flower medicine and goddess energy for empathic, highly sensitive women. This membership community connects modern women with their ancient roots, bringing the sacred feminine into their daily lives with simple practices and bi-monthly transmissions. If you would like to learn about "Beta Test" membership pilot program launching this Fall 2022, as well as upcoming events and classes, you can sign up for my email newsletter list here: www.janacarrey.com and shoot us an email here contact@janacarrey.com, expressing your interest.
We all have a different way of looking at and defining success. How do you define success?
I definitely do not use the more traditional business "metrics" in defining success. Metrics, hahaha, I never use that word, it feels funny even saying it. When I try to conform to set paths or models of success or business, it never, I mean never works for me. Looking at things like analytics or the likes and follows or obsess on any of the numbers, well, that can take me into comparison swirls and then I get in my head and disconnected from the heart and soul of my business and of what I am truly here to do. And that serves no one.
No matter how hard things have gotten at times, looking back, there has always been a sense of my work being deeply magical and that it is led by and is aligned with Spirit. That's very important to me in terms of how I run my business and how I define success. It has to be very aligned with Spirit, with my own Soul and Higher Self. It has to be connected to the heart and it can't just be the ego (or spiritual ego) running the show. I simply couldn't do it because it would feel awful and people deserve better than that.
So I've given myself permission to define success for myself in a way that actually feels good to me, from the inside out and not just something that is fed to me by a society that has some rather unhealthy and destructive stories it sells us about what success should look like.
I'm a big picture, philosophical, visionary kind of a gal. I am here to play the long game with Jana Carrey Healing, which means I don't pull out when I hit some bumps, I ride the ups and the downs, and because contrary to what instant gratification culture sells us, there is NO SUCH THING as an "overnight success."
My own wild ride of a healing journey and recovering from years of mysterious chronic illness and all the other deep healing I've discussed above has taught me patience. And patience is a really important resource in our current technologically driven society where we are being conditioned to have an attention span of about 10 seconds max.
There is a quote I heard once in a yoga class, "She who has patience holds the whole Universe in her hands." And I'm like, boom! That's me. I recognized that was a piece of my own wisdom being reflected back to me and echoes my approach to my healing, where we heal at the speed of love and we heal at the speed of authenticity.
Every day I am helping people to see that their healing, the healing of all of humanity and the healing of the Earth is inextricably linked. Every day, I know I'm making a positive and transformative impact in the lives of my clients and students, and that counts as big-time success. That counts so much more than if a random Instagram reel I make one day gets 10, 100 or 1000+ views. It's way too easy to get overly obsessed with the small picture and lose sight of what truly matters.
So for now, success is about allowing myself to enjoy being me, enjoy doing my work and enjoy living my life. Literally, just every single Spiritual Guide, have ever encountered – from Tatewari (Grandfather Fire) to Merlin the Alchemist to Mother Mary and Yeshua to the Archangels – have always been cracking jokes and asking me, "But Jana are you having fun? Are you allowing yourself to enjoy all the good work you are facilitating on this planet." I'm pretty sure I have led some overly serious and intense past lives, lol. I certainly was an overly serious child.
And the light-hearted approach my guides take when interacting with me has shaped the way I interact with my clients, where the suffering and grief can exist right alongside with so much joy and humor. In this way, healing can be a form of play, and there's a unique genius to that approach that I'm so grateful continues to be instilled in me by these Very Wise Universal Masters and Teachers.
So for me, success is about leaving behind a legacy of love on this planet when I finally leave my human body and knowing I did my all to leave behind sustainable, lasting change and allowing myself to have a lot of frigging fun while doing it.
Contact Info: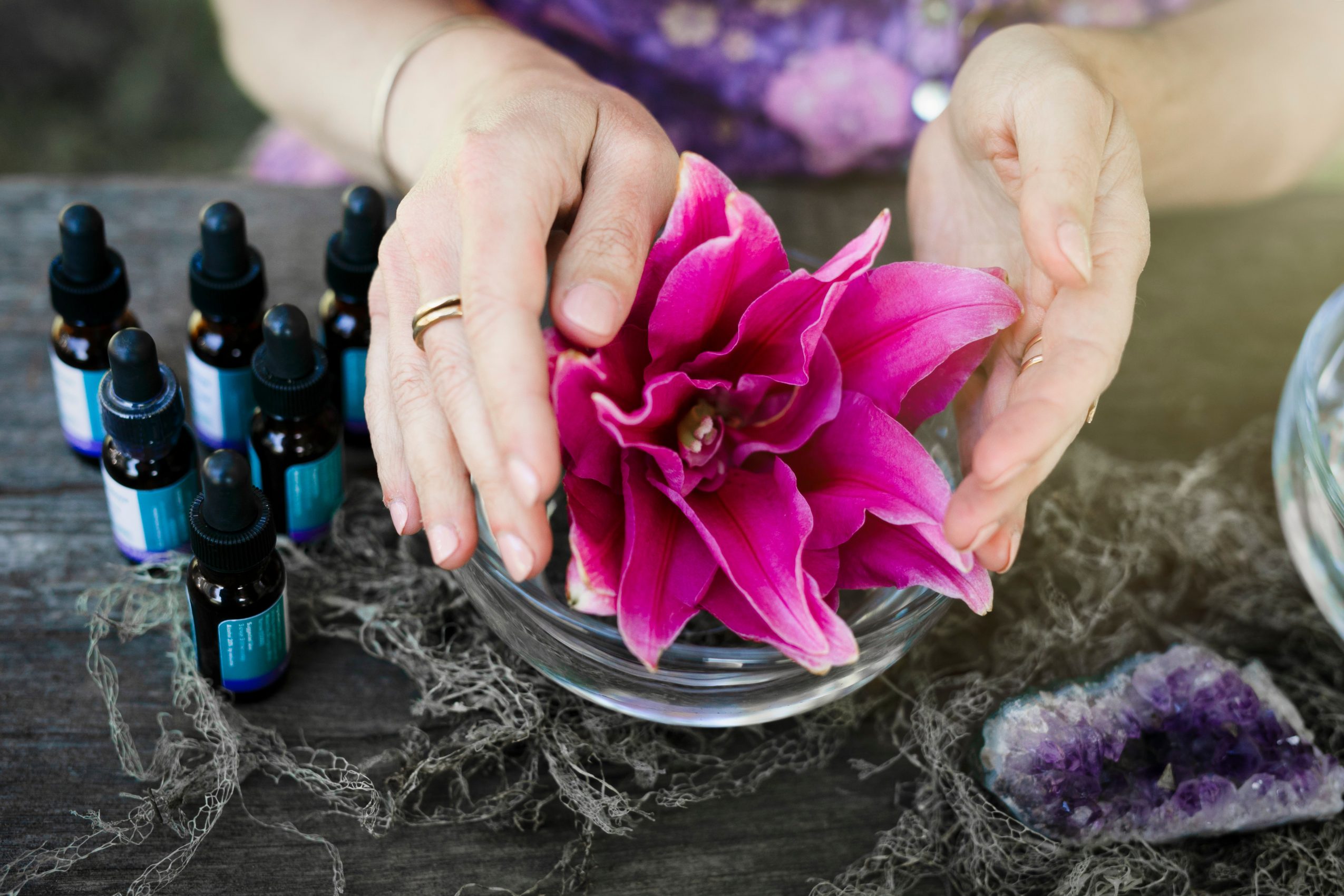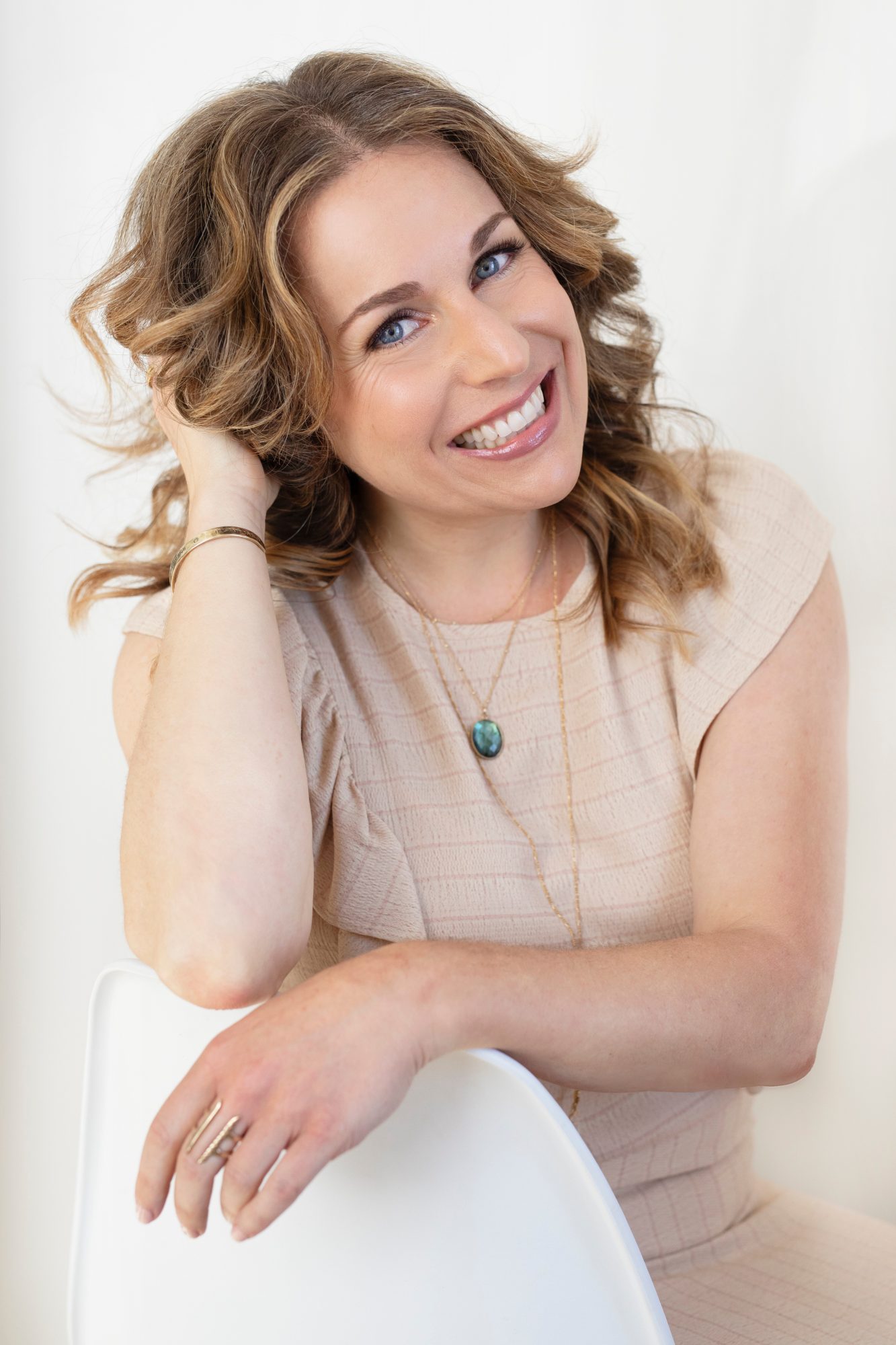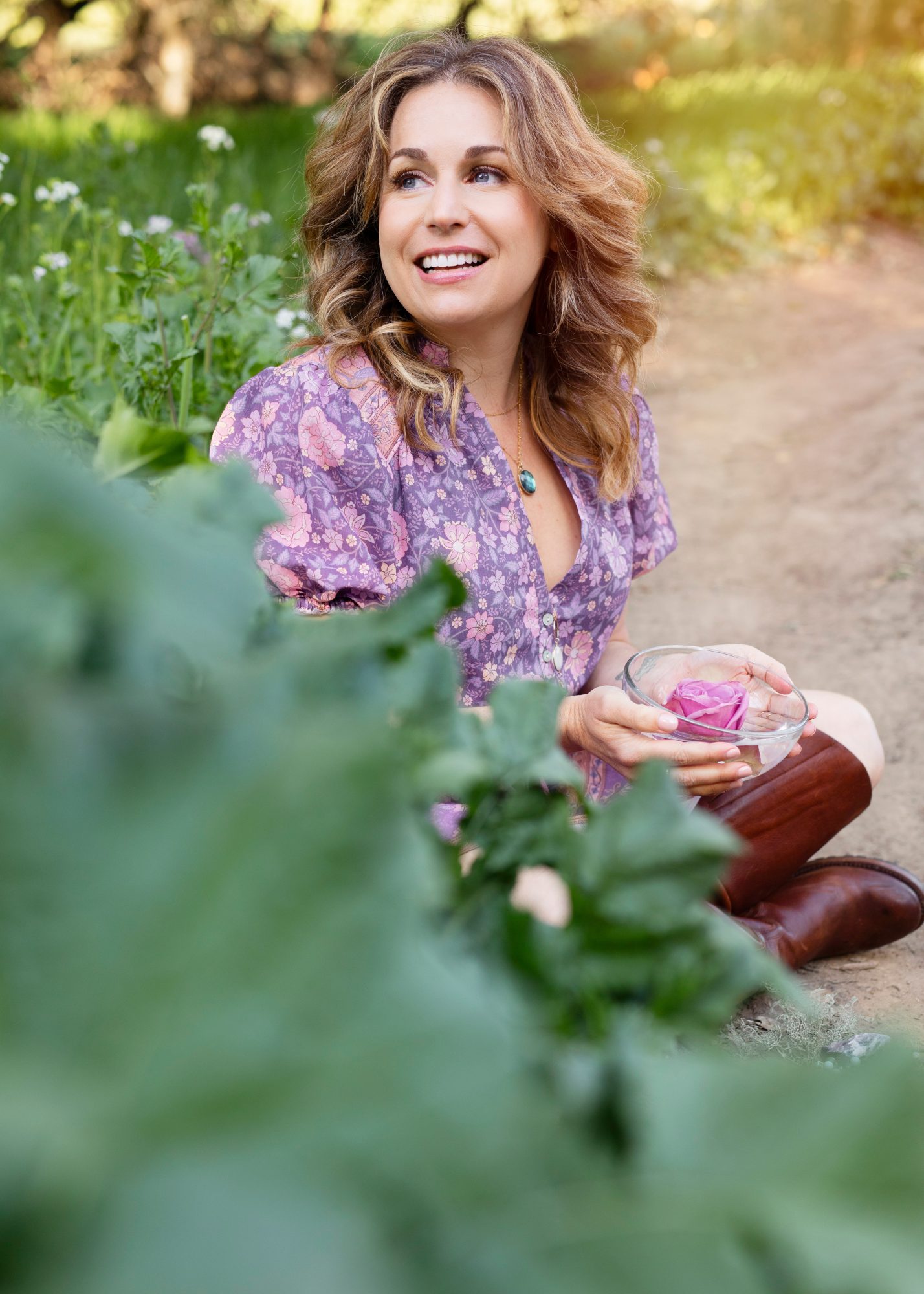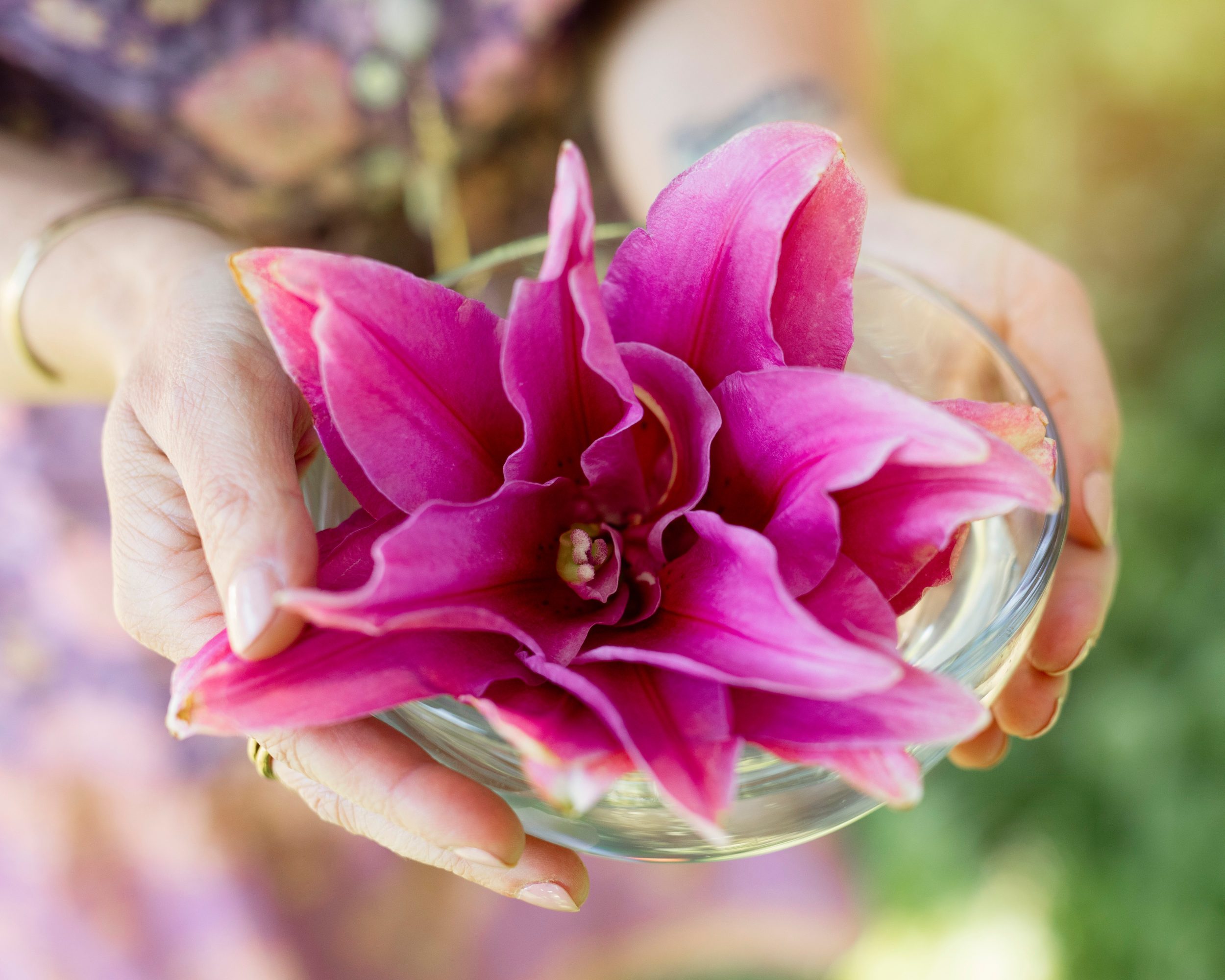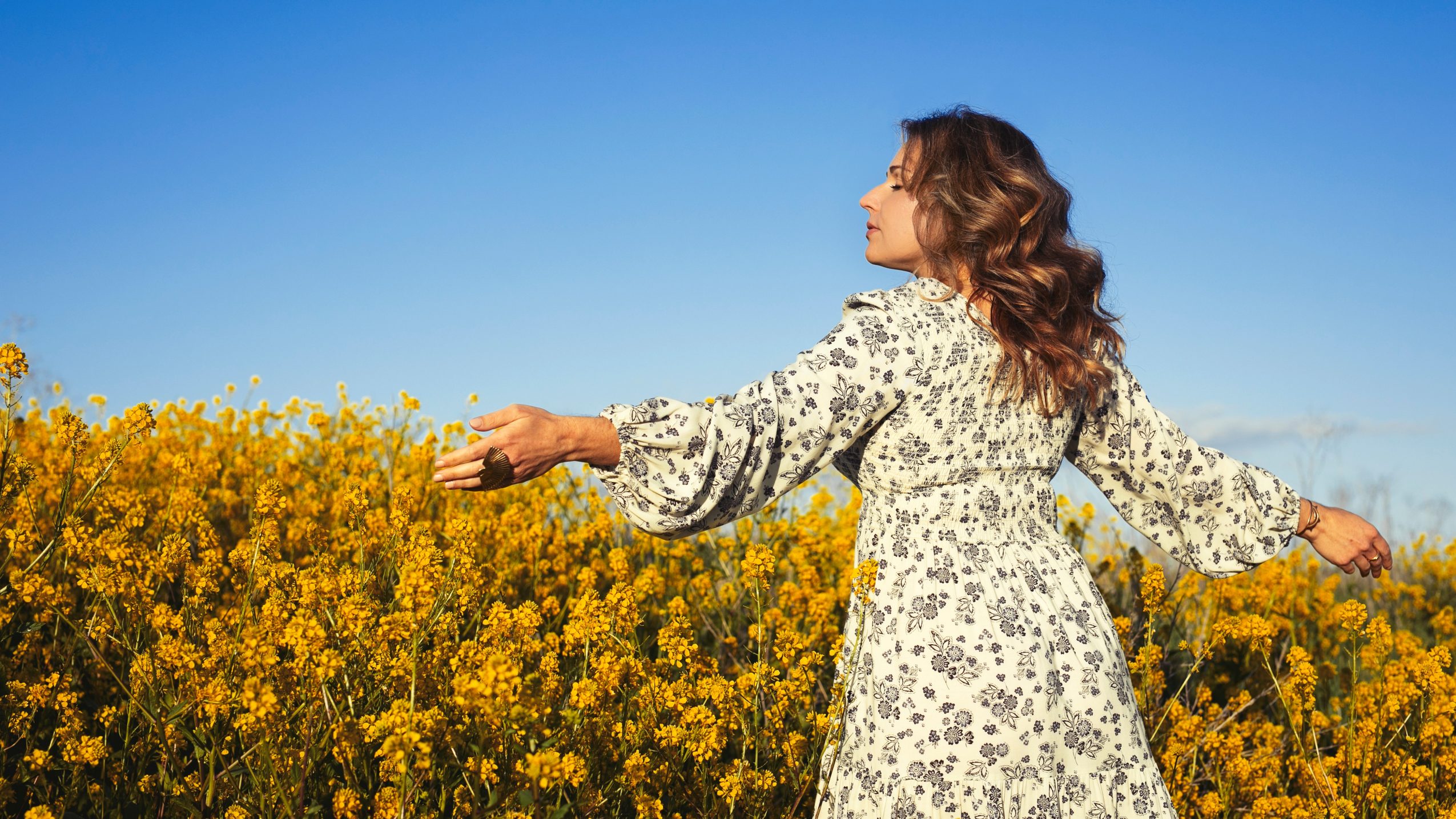 Image Credits
Image Credits: In Her Image Photography http://www.inherimagephoto.com/
Suggest a Story:
 VoyageLA is built on recommendations from the community; it's how we uncover hidden gems, so if you or someone you know deserves recognition please let us know 
here.