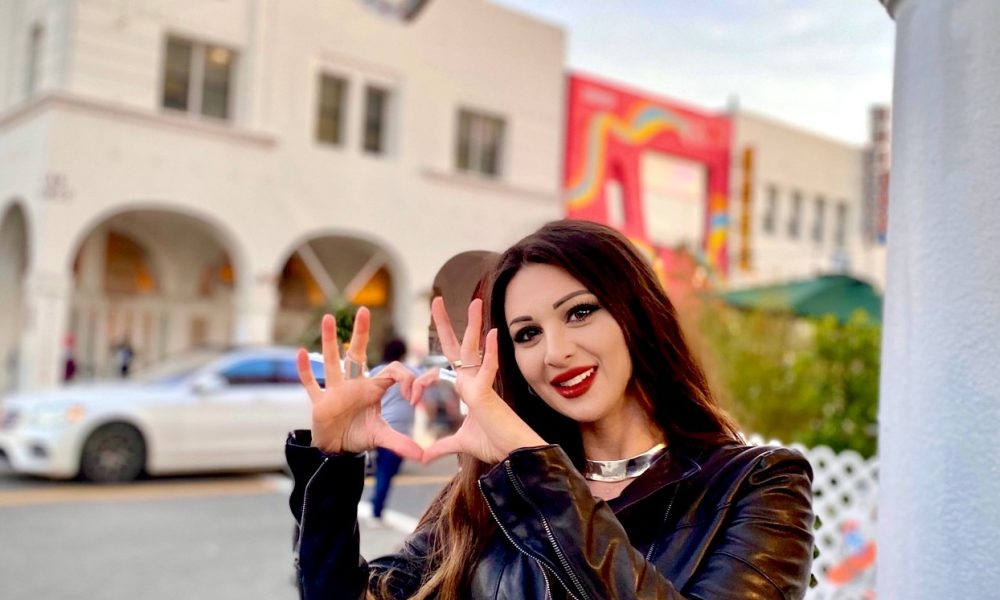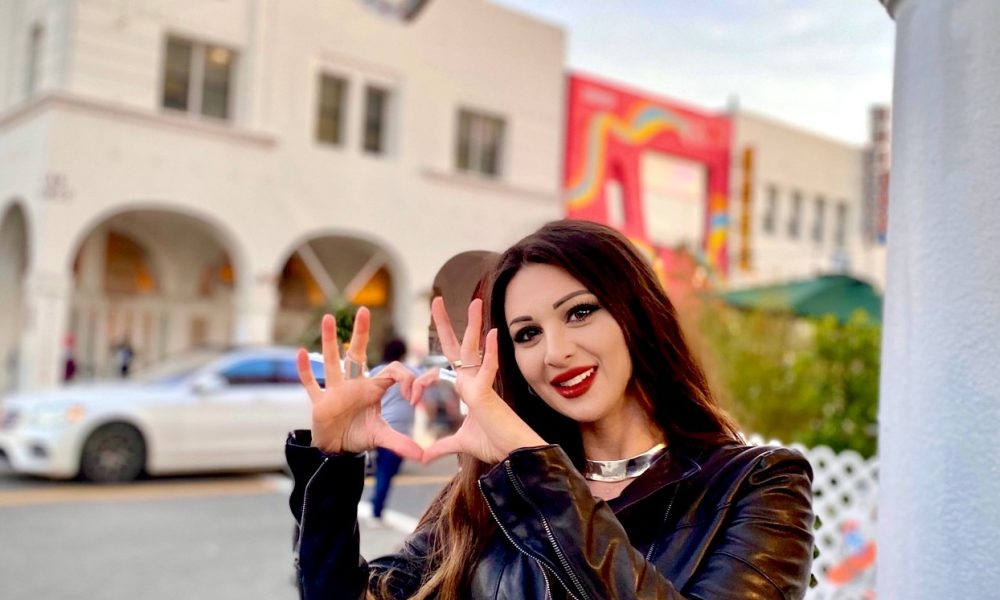 Today we'd like to introduce you to Dr. Milena Anfosso.
Dr. Anfosso, we appreciate you taking the time to share your story with us today. Where does your story begin?
Hello, readers of VoyageLA! I am so happy to share my story with you. I will start by saying that I love Los Angeles with all my heart. I feel immensely grateful to be here.
My name is Dr. Milena Anfosso. I am an award-winning scholar in Historical Linguistics, a multilingual (Italian, English, French, and Spanish) published author in academic and creative writing, a public speaker, and a highly qualified translator. I have been interested in human language for as long as I can remember. No wonder I have explored this topic from every possible angle: from ancient languages to modern languages, from hardcore linguistics, i.e., language as an object of the investigation itself, to creative writing and literary criticism, i.e., language as a means of artistic expression.
I began dreaming about Southern California and the City of Angels when I was an angry teenager, locked in my room, listening to punk rock music. It was the early 2000s, and I hated my life back then. I felt imprisoned living in a village of three hundred souls in rural Northern Italy. Trust me; you could definitely thrive there as a farmer, a wine producer, or a hospitality business owner. But I was a rebellious 16-year-old girl craving adventure and freedom, and I could not fit into that lifestyle. Back then, I wished I could fit in; you bet it. I would have done anything to belong, just like all teenagers. But I couldn't. Yet locked in my room, listening to my music, I could travel with my mind. I proudly possessed the entire discography of all my favorite bands of the time: The Offspring, from Garden Grove, Orange County; Blink-182, from Poway, San Diego County; and, of course, the Red Hot Chili Peppers from Los Angeles. I learned American English by reading the lyrics of their songs and singing along, imitating the singers' accents. Thank you so much, Anthony Kiedis, for being the best American English teacher ever!
Ten years later, I was finally on a plane headed toward LAX. Even if I had already traveled all around Europe and North Africa, it was my first intercontinental flight on a Boeing 747. Finally, my teenage dream was coming true. A twelve-hour flight from Paris would get me to Los Angeles. "How awesome!" you might say. Just a tiny detail: it was a one-way trip. I was flying there not to visit as a tourist but to stay indefinitely. I was leaving old Europe and my entire family in Northern Italy. All on my own. On that flight, 38,000 feet above the Atlantic Ocean, over the Arctic glaciers, I shed all my tears. It was a leap into the unknown. What if I had expected too much? What if Southern California did not look at all as I had pictured it? After so many years of dreaming about it, my expectations could be shattered by a completely different reality. I was terrified.
It was mid-September 2016. I got out of LAX Bradley International Terminal right at sunset. The best possible time in Los Angeles. The cloudless, crystal-clear sky over me looked impressively huge. It had the most vivid colors I had ever seen. On the westernmost side of the celestial dome, just on the horizon line towards Playa del Rey and the Pacific Ocean, the sky was orange, almost imperceptibly transitioning to red all around the fiery ball of the sun. On the opposite end, in the direction of the 405 Freeway, the pulsing artery of the city, everything was deep blue. Between these two complementary colors, there were all the possible shades of violet, purple, and crimson in the middle of the sky. The warm and dry Santa Ana winds were blowing from the East, ruffling my hair. Despite the traffic, despite jet lag, even though I was all alone on another continent 6,000 miles away from anyone and anything I had ever known, I sat on my own suitcase while waiting for a cab and smiled. I breathed deeply. It felt right: it just felt like home.
I still live here in Los Angeles five years later, and I do not see myself living anywhere else. I am my own boss and am in the early stages of a new business venture. In light of my life journey, I fight against the discrimination that minorities––and above all, women––still have to face in Academia and, more generally, in their professional lives.
I'm sure you wouldn't say it's been obstacle free, but so far would you say the journey have been a fairly smooth road?
No, it has not been a smooth road, unfortunately.
Leaving aside the sacrifices and commitment required to reach excellence in any field, discipline, or industry, I had to face specific struggles to get where I am now. And there is still a long way to go.
One of the most common hardships for scholars like me, in general, is the lack of funding, above all in the Humanities and Social Sciences. That forces scholars in such disciplines to apply for incredibly competitive research grants or fellowships without any guarantee of success. Unfortunately, the number of applicants can reach the thousands for only a few (or sometimes just one) available spots. Rejections are routine, and I had to get used to them. Nevertheless, I consider myself very fortunate since, while studying at Sorbonne University for my Ph.D., I won a prestigious award called "Prix de la Vocation" from Marcel Bleustein-Blanchet Foundation. Marcel Bleustein-Blanchet was the founder of "Publicis," the first advertising company in Europe and the third in the world. I am still proud to have been chosen with twenty other brilliant young talents from all fields out of 4,000 applicants. This award, combined with the uninterrupted support of the Foundation, allowed me to work as a Visiting Scholar at UCLA for three years (2016–2019). Then, in 2020–2021 I had the honor of being chosen as one of the Fellows in Hellenic Studies at Harvard University to work on a monograph inspired by a chapter of my dissertation. This led to my ongoing appointment as a Research Associate at Harvard University's Center for Hellenic Studies.
Relocations to study and do research in other states and/or other countries are very common, above all for European scholars. Getting international documents like Visas and permits of different kinds is the most stressful part when moving internationally. Still, I think that, for me, the worst experience ever was dealing with the practices for obtaining my Green Card with a National Interest Waiver just after COVID-19 was declared a pandemic. Living daily with the fear of having to leave the U.S. and my beloved Los Angeles at any moment was hell. The emotional rollercoaster was just unbearable. I had no choice: I had to either become a permanent resident or leave because I could not renew my Scholar Visa, as all U.S. embassies were closed, and international travel was forbidden. I knew I had all the chances to succeed, although getting a Green Card per merit is very hard. The applicant needs to resort to an immigration lawyer, send a petition to the U.S. Department of Homeland Security, and assemble a dossier that demonstrates their extraordinary ability to contribute to U.S. welfare. In my case, I had to showcase published creative and academic works, speaking engagements at conferences, proofs of fluency in four different languages, international media coverage, a dozen letters of recommendation from experts worldwide… You name it. I had to withstand gastritis and other psychosomatic disorders until my petition was processed in August 2020. After that, I officially became a permanent resident of the U.S. with a National Interest Waiver. I cannot wait for citizenship.
Great, so let's talk business. Can you tell our readers more about what you do and what you think sets you apart from others?
As a non-traditional or unconventional scholar, I act as a bridge between the academic and the non-academic world to lead various projects to completion. My clients benefit from my scholarly knowledge, linguistic proficiencies, international awareness, creativity, and social engagement. I provide different services, primarily online, via Zoom, or email.
1) The "Ask a Scholar!" Scientific Advising Service.
According to Merriam-Webster.com Dictionary, one of the meanings of the word 'linguist' is: "a person who specializes in linguistics." There are different specializations in Linguistics. In my case, I am a historical linguist. Historical linguistics is the scientific study of how languages change over time by reconstructing their earlier stages and understanding kinship relationships. Of course, I cannot "speak" ancient languages. Still, I have philological and linguistic competencies in many ancient languages, and I am also familiar with the history, art, and culture of the civilizations that used them. Now, suppose you need an expert on ancient languages and civilizations or Italian language/dialects to work with you on a project. In that case, I am available for projects both inside and outside of Academia! I have already worked as a Scientific Advisor on several projects such as documentaries, movies, educational initiatives, ancient language courses, and various cultural endeavors, both in Europe and the U.S.
2) The "International Scholar" Academic Translation Service.
According to Merriam-Webster.com Dictionary, another meaning of the word 'linguist' is the following: "a person accomplished in languages, especially: one who speaks several languages." I would say that this definition fits me perfectly. I am a multilingual scholar with robust control of several modern languages. I currently speak Italian, (Parisian) French, (American) English, and (Latin American) Spanish (and understand in a written form German, Portuguese, and Modern Greek). I have been working as a professional freelance translator since 2015, and I am specialized in translations of academic manuscripts in the Humanities, Social Sciences, and Arts. Whether you are an experienced scholar looking to save time but still effectively reach your international audience, or a first-time author looking for guidance and support as you prepare your manuscript in another language for the first time, I am available to help. I follow a rigorous process to ensure that my translation communicates my clients' research clearly and correctly. My current translation options include:
1. French, Italian, and Spanish into English;
2. French, English, and Spanish into Italian;
3. English, Italian, and Spanish into French; and
4. English, French, and Italian into Spanish.
3) The "Rockstar Scholar And Beyond" Career Coaching Program.
In the "Rockstar Scholar" part of my coaching program, I help aspiring scholars by giving them the tools to publish peer-reviewed articles, get paid to travel the world to present their research at international conferences, or (try to) land the academic position they fancy. I teach them both essential educational work-search tools, such as how to write an impactful cover letter or a fact-based research statement, and more sophisticated skills, such as bringing a long writing project to completion or speaking in public. Finally, I prepare them for their big day by doing mock interviews and practice talks. I have already had many success stories in the frame of my coaching service. I am proud to have led several clients to the interview stage at prominent universities such as UCLA, Oxford, and Penn State University.
My coaching program's "Beyond" part is designed for scholars looking to explore career opportunities outside of Academia. As a scholar who deliberately decided not to pursue a traditional academic career myself, I love to show my colleagues that there are many exciting ways to use the so-called "transferable skills" they acquired in Academia throughout all industries. There is an entire world of possibilities out there! They just need to get rid of their institutional dependency and make proof of some entrepreneurial initiative. First, I make my clients familiar with non-academic job search tools, such as crafting a polished resume or a framed cover letter. Then, we elaborate together new ways to apply academic skills to the non-academic job market and efficient strategies to increase their value, including personal branding, positioning, and marketing advice. Finally, I help them gain confidence as "highly-skilled professionals" and avoid the "Imposter Syndrome" and other unnecessary self-sabotage. Some of my clients are now linguists at big tech companies, highly-paid teachers at private schools, and journalists and media professionals.
4) Creative Writing.
My writing journey did not start with academic publications but with a collection of poems in Italian. In 2010, my poem "Papaveri – Sibari (510 a.C.)" [Poppies – Sybaris 510 BCE] won the grand prize in the poetry section of a creative writing contest in Italy. Following that award, I signed a contract with one of the publishers that had sponsored the contest. That led me to the publication of Deneb in September 2011. Although creative writing is not an academic discipline in Italy, I was fortunate enough to learn it from Loredana Dova, my teacher (and a writer herself), throughout middle school and high school. Her role in my education as a reader, first and later as a writer, has been crucial. I have recently had a resurgence in enthusiasm for creative writing. I also had the chance to deepen my theoretical knowledge of creative writing techniques and practice them in English, primarily thanks to the screenwriter Anna Elizabeth James and the director Jonny Zeller. I now put my creative writing skills at the service of my customers through ghostwriting for the most different purposes. However, I am also working on a personal project for a novel (ten years after that first aborted attempt!), and I look forward to bringing it to completion this time since it is inspired by a cause I firmly believe in.
5) Activism.
Indeed, as far as activism goes, I actively promote gender awareness and inclusivity not only in Academia but also in the workplace in general. Working in Academia is more often than not a struggle for survival in a competitive, cutthroat environment. In this respect, since my first exam as an undergraduate student in Classics at the University of Turin, Italy, I have experienced countless micro-aggressions based on my physical appearance. As I was a creative and attractive young woman with a passion for extreme hair dyes (platinum, pink, black-blonde bicolor…), some instructors did not expect me to be bright. The same happened at some of my first conferences as a scholar. On many occasions, I became the object of inappropriate commentaries and sexism by some (at that point) colleagues. Such experiences deeply traumatized me. Sadly enough, physical appearance and gender bias can affect your academic career in the 21st century. Despite the progress in the last decades, Academia is still a conservative and male-dominated environment. We should not forget that it was initially created by elite white men and for privileged white men.
On the other hand, I wish it was a safe space for scholars to express themselves and grow intellectually without fearing judgment or shame independently from their gender or physical appearance. As stated by Sor Juana Inés de la Cruz, one of the first feminist literary women in the Americas in the 17th century, "souls do not have a gender" (Romance 19, v. 111–12). I have released several interviews on this topic for international publications like Cosmopolitan, Italian newspapers (La Stampa, La Nazione, La Repubblica, etc.), and Spanish broadcasting networks (TV7). I am also part of a great community of female entrepreneurs chaperoned by Cheldin Barlatt Rumer (This Is It Network). We are committed to raising awareness and educating the community about women's impact on the worldwide society and economy.
Are there any apps, books, podcasts, blogs or other resources you think our readers should check out?
I am constantly inspired by exceptional women who lived in the past, so I like reading stories or watching movies about them. Among my favorite is the ancient Greek poet Sappho (630–570 BCE), the Byzantine princess and writer Anna Komnene (1083–1153), the Mexican poet and scholar Sor Juana Inés de la Cruz (1651–1695), the Mexican painter Frida Kahlo (1907–1954), and the Italian astrophysicist Margherita Hack (1922–2013). When I feel particularly down or demotivated, I look up to them to find a new sense of purpose.
Then, I strongly believe in lifelong learning, so I always try to improve myself. I usually choose my resources according to my specific goal at that moment. So, for example, when I wanted to bring my Spanish to the next level, I discovered a great podcast entitled "Hoy Hablamos," which made me learn many idiomatic expressions. To hone my storytelling techniques in writing, I enjoyed listening to a podcast entitled "The Screenwriting Life With Meg LeFauve and Lorien McKenna." It was great because it provided not only a comprehensive course on writing, including interviews with some of the best names in the industry, but also a glimpse into the everyday life of a writer and valuable tips. Then, when I started digging into business basics, I loved a podcast entitled "How to Start a Startup." It is an actual course offered by Sam Altman and the folks from Y Combinator at Stanford University, featuring lectures from some of the best living entrepreneurs. I highly recommend them all.
More in general, I would say that my curiosity is insatiable. In my opinion, the best ideas sparkle from random information we absorb in our daily lives. Then, our brain processes them together by connecting the dots. We do not know how, and we do not know when, but that is how it works. So never waste the chance to add a new dot by learning something new: you could miss the next big idea that might change your life.
Contact Info: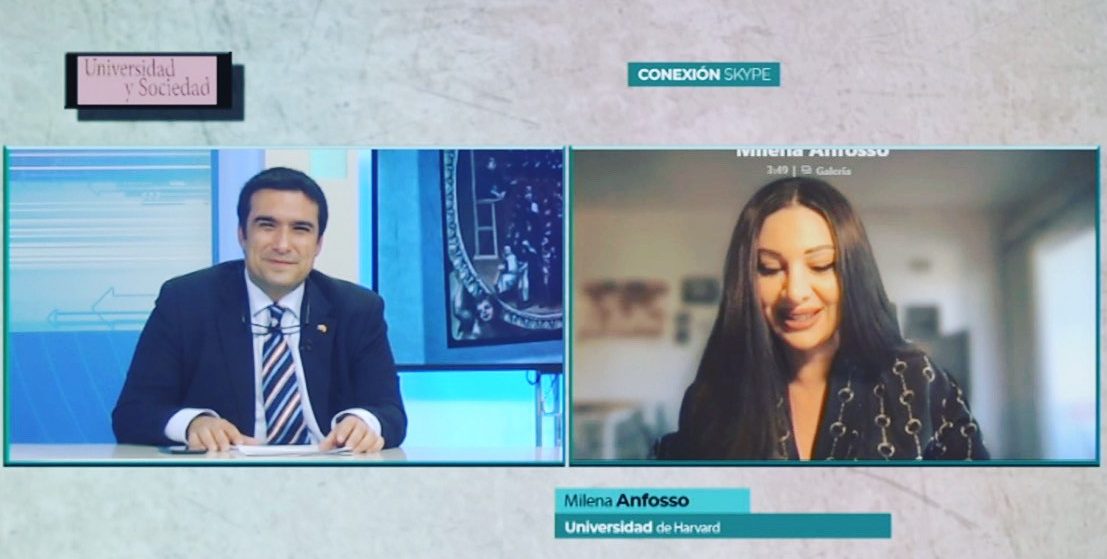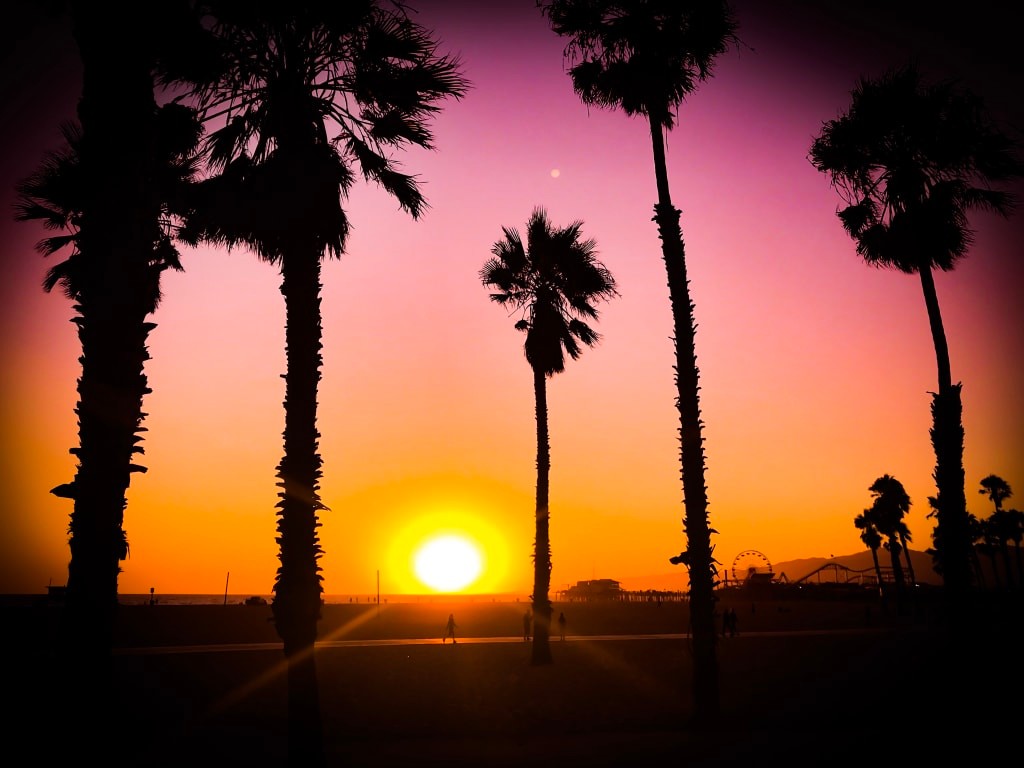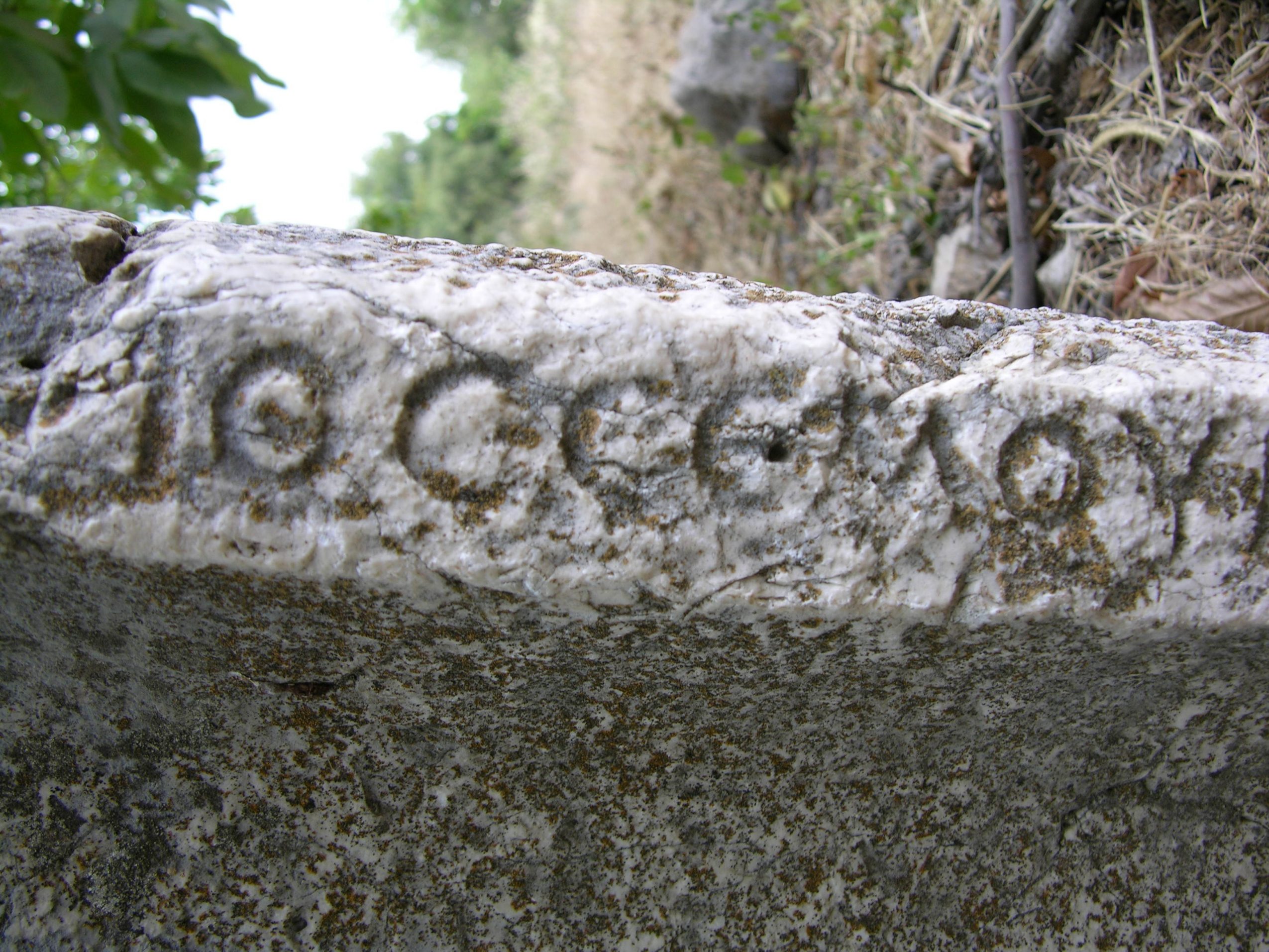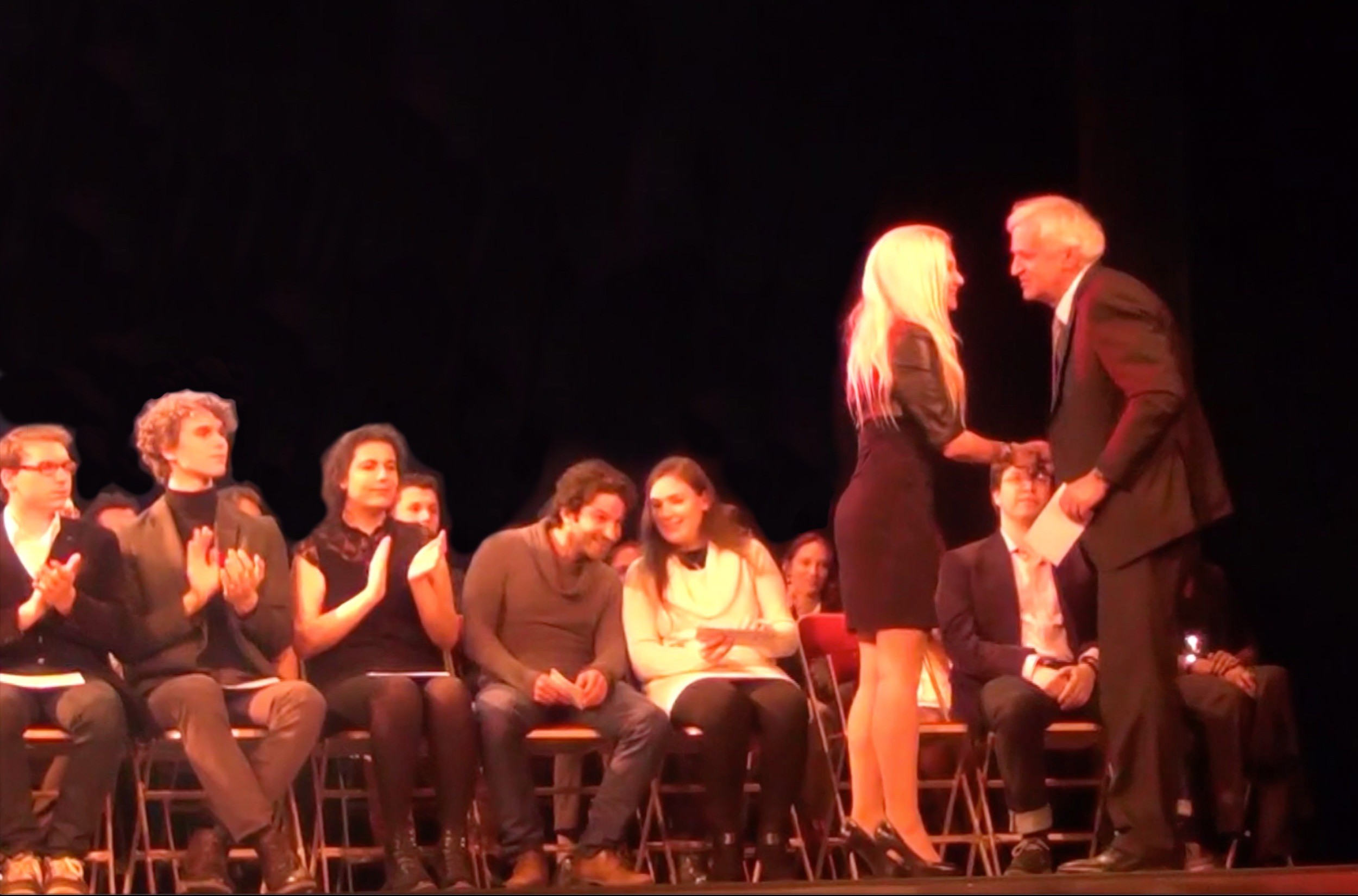 Image Credits
Milena Anfosso, Jonny Zeller, Guy Labarre, Francisco Glicerio Conde Mora
Suggest a Story:
 VoyageLA is built on recommendations from the community; it's how we uncover hidden gems, so if you or someone you know deserves recognition please let us know 
here.