Today we'd like to introduce you to Diamond Russ.
Hi Diamond, so excited to have you with us today. What can you tell us about your story?
Well, I can definitely tell you that I never thought I'd become an entrepreneur or run my very own gym. I think it's fair to say my story started when I was homeless and strung out. I was in my early 20s and back in jail when I moved into a cell with this old man. At that point, I knew I was either going to be in jail or dead. I had given up on having a life without booze or drugs, or honestly, just a life. I got to my cell and – I'll never forget – I put my things down on the bunk, and this old man looked directly into my eyes, took a deep breath and said, "This is not you". That shook me, and it has been ringing in my head ever since. He was this random man I had just met, but in that moment I felt like he really saw something. It put the fear of God in me. It made me confront who I was and how I was treating others and myself. That small moment made such an impact that it was there in prison that I got sober. I began to work on my fitness and transform from this 98lb drug addict into a healthy young man I could be proud of. I started to turn my life around for the better.
My first job out of prison was at the front desk of the Loews Hotel gym. I was just trying to get any job I could, but it ended up being a divine intervention. Watching the trainers in action made me realize that I could help others discover how healing fitness could be. With the love and support of my mother and sisters, I got a degree in Exercise Physiology from UCLA four years later.
I was hustling and growing my list of clientele when one day while training a client at the Loews, this young red-headed woman walked in. She watched me for a few minutes, then walked right up to me and said in a British accent, "I want you to train me". I had no idea who she was, but it was clear everyone else in the gym did. Not long after, this young guy joined her. The gym was absolutely buzzing, but I still didn't have a clue what was going on! An older man from their group came up to me and asked if I had representation, and while I was stammering to figure out what he was asking, my client immediately jumped up and said, "I'll help you!" After ten minutes, they came back and my client said "Pack your bags, you're going to Mexico", and two days later I left and spent the next 16 months on the set of The Titanic.
By the time I got back, I discovered that the gym I worked at was closing down. Luckily, I knew of another gym in Malibu and the then-owner, Stephanie, and I had already known each other and developed a camaraderie off our friendly UCLA – USC rivalry. She invited me to come down and see if I'd be interested in moving my business there. When I decided to move to the Malibu Gym, all my clients followed and that gym became our new home. Fast forward ten years, after building my reputation as a celebrity trainer, building a local community and seeing what this gym meant to them, Stephanie and her father took me aside and said they wanted to pass the torch on to me. And there it was: the moment where it felt like everything happened for a reason. This was my chance to take a gym and make it what I wanted it to be. I could create and foster a space dedicated to what I had learned throughout my own health and sobriety journey, and what had inspired me to work in the fitness industry in the first place. Exercise isn't just about getting the best body possible, it's about taking care of your body and your soul. It's about getting comfortable with and confident in yourself and making yourself feel like a person you love to be around and can be proud of. That's why positivity and kindness are the backbones of how I run my business. It's why I partner with so many treatment centers in Malibu and take time to get to know every client and show them what life in recovery can look like. We all take it one day at a time, with love. It's about betterment, not perfection.
I'm sure you wouldn't say it's been obstacle free, but so far would you say the journey has been a fairly smooth road?
Nothing about my life has been easy. Not only dealing with addiction, homelessness, having been in jail, but just life as a black man means I will always face more struggles. I've always had people count me out or assume the worst of me, or not even the worst, but the least of me. I still face it every single day. But I owe it to myself and to God to use all that negativity and hate as motivation to work harder and be better. That doesn't mean I don't have my moments where I doubt myself and feel those hurtful words and stares, or feel my past get under my skin. I think about the Michael Jackson song "Man in the Mirror " a lot when I feel that way: I take a look at myself and it makes me confront what I want, who I want to be, and how I want to change the world. Who am I to say I am better than anyone else just because of what I've accomplished? The struggles I have undergone have taught me that even though I've come so far, I always have to stay humble and do work. Although I am now the owner of Diamond's Malibu Gym, that doesn't mean I'm above mopping the floors or cleaning the bathrooms like I used to when I worked the front desk myself. I always tell my employees that it's not my business, but our business, because I know firsthand that being treated as an equal and with that kind of respect not only makes the business better but each person better in the long run.
My struggles taught me to never assume where you're meeting people mentally. I've learned to relinquish judgment. Treat everyone the same – with kindness and understanding – make them feel comfortable and safe. I make sure they know they'll always have someone in their corner because I know what it's like to feel like you have to face this impossible world on your own. I know pain and I know how hard life can be, and I want to do my best to help people move through that, or at least help them forget while they come to the gym to work out or just talk.
From everything I've been through, one of the biggest lessons I've learned is holding onto my past means I'm not making space for my future. I hold back my blessings if I don't forgive myself for my mistakes, if I don't forgive the world, if I don't forgive those who try to bring me down. It's not fair to me or what I believe I have to offer others. My life has been the bumpiest of roads, but as long as I have the Big Man Upstairs I know that if I keep on driving, He'll help me get to where I'm meant to be.
Thanks – so what else should our readers know about Diamond's Malibu Gym?
Diamond's Malibu Gym is the place to come to get into the best mental and physical shape of your life. I always tell people that health and fitness is so much more than getting in great shape; it's like having a great car without caring about the engine. Your mind is what runs your body. That's why we put so much emphasis on being personable and welcoming here because feeling comfortable in yourself and in your space is such an important first step towards overall health. DMG is really like a family, and we care for everyone like family. I treat every person who walks through our doors with as much kindness and love I can give because you never know where someone is in their journey and I feel it's my God-given purpose to help in any way I can. All of that is reflected in how I've built my business: in my style of personal training, in our partnerships with treatment centers, and in the layout of the gym itself. We've got three floors of pretty much every piece of equipment you could possibly need, and we really pride ourselves in being the cleanest and most well-kept facility in the area so all you have to focus on when you come in is yourself and what you need out of your day. We are always looking to find ways to improve our space and keep it a place that everyone wants to come back to over and over again.
Let's talk about our city – what do you love? What do you not love?
I feel like I have to talk about both LA and Malibu, since I'm so connected to both. What I love most about LA is how there are so many different people doing their own thing. I know it's said a lot, but that level of diversity is really what makes it such a unique place to be. Anywhere you go, you can learn something new, whether you go all the way across town or even right next door. LA itself is spread out, but at its heart is a feeling of community. We Angelinos take care of each other and get excited to share our way of life and our stories with one another. You never know where you're going to find your next favorite food or dance class or hang-out spot. The endless variety of people and cultures keeps us engaged and curious. Not only does that help us grow as businesses, but it helps us grow as people and in turn helps us continue to make LA the best it can be.
What I like least about LA kind of goes hand in hand with what I find the most beautiful about it, and that's how people can still be very quick to judge you for how you look – skin color, tattoos, body shape, your accent or language, etc. I sometimes feel like the city can be so quick to profit and support our diversity for show rather than really taking the time to appreciate it for what it is. Get local, get conversational, try new things and talk to new people. If we discount people too quickly off of something superficial, we won't have any place to grow and move forward. Sometimes it's not even a conscious thing we do, but I feel that if we all just took an extra moment to think, we'd find ourselves more open to the beauty around us.
What I like most about Malibu is that despite its reputation as a rich celebrity haven, it truly is a small, laid-back beach town committed to the grassroots mentality. Locals are so quick to help in any way they can. I know firsthand from going through the Woolsey Fires and then the pandemic how this community can rally and stand behind their own- especially small businesses like mine. Regardless of if you're visiting or living here full-time, Malibu can very quickly feel like home.
What I like least about Malibu is how geographically isolating it can be sometimes. We've all known the dread of having to sit in beach traffic on PCH or the 101, and even though we aren't that far from downtown LA, it can feel like we might as well be in the middle of nowhere. While that has its perks in keeping our lands and oceans clean and cared for, our small businesses relatively intact, it also means we only have so much room to grow. It can be hard as years have gone by to watch this small town slowly get taken over by bigger companies or corporations trying to capitalize on the name of the place, not necessarily what the local community wants. I feel like if we were easier to get to, small businesses like mine would have more opportunities to build up our brands and share our piece of Malibu with more people.
Pricing:
Day Pass $20
Week Pass $65
Month Membership $110 (Student: $75; Senior 65yr+: $85)
Annual Membership $1020 (Student: $575; Senior 65yr+: $800)
Contact Info: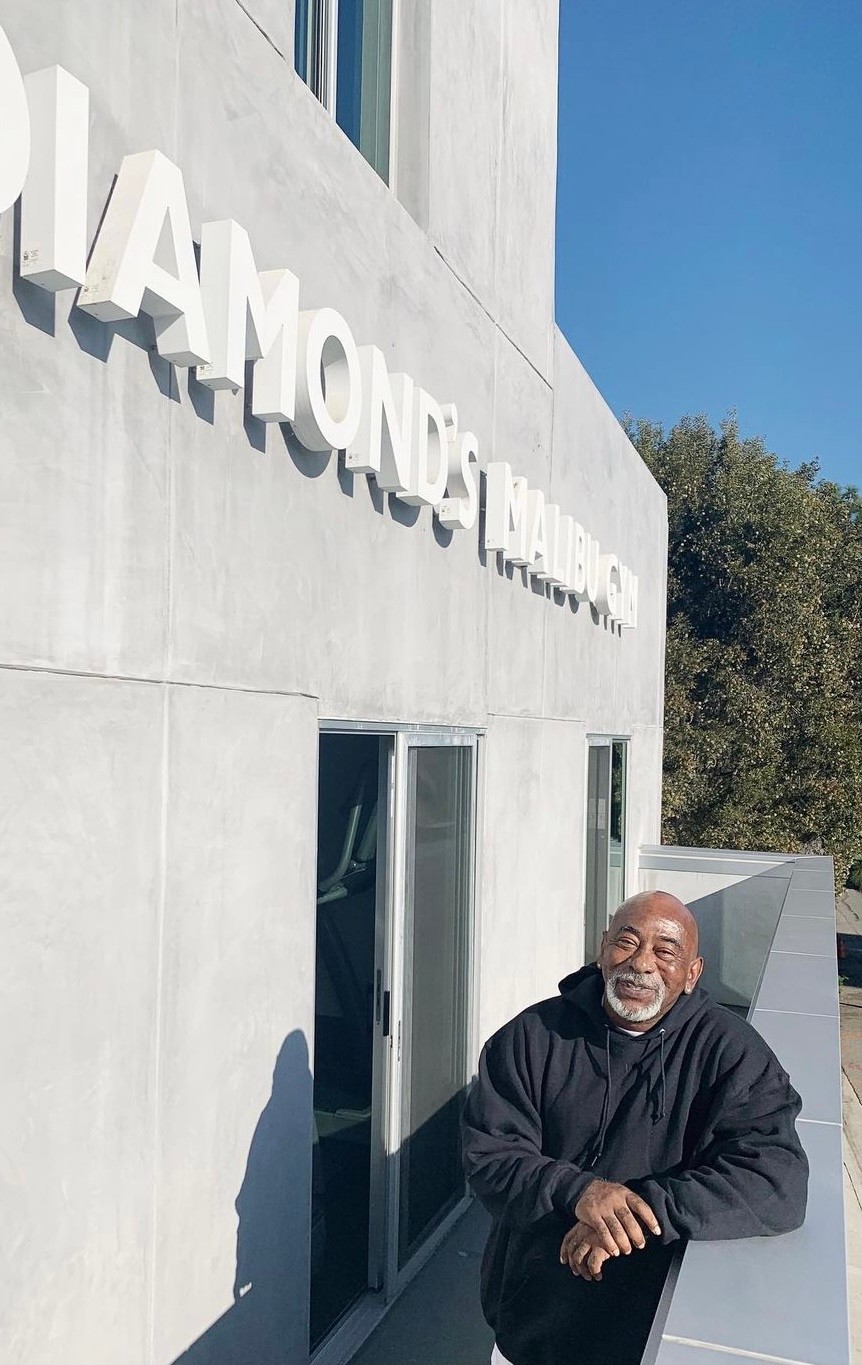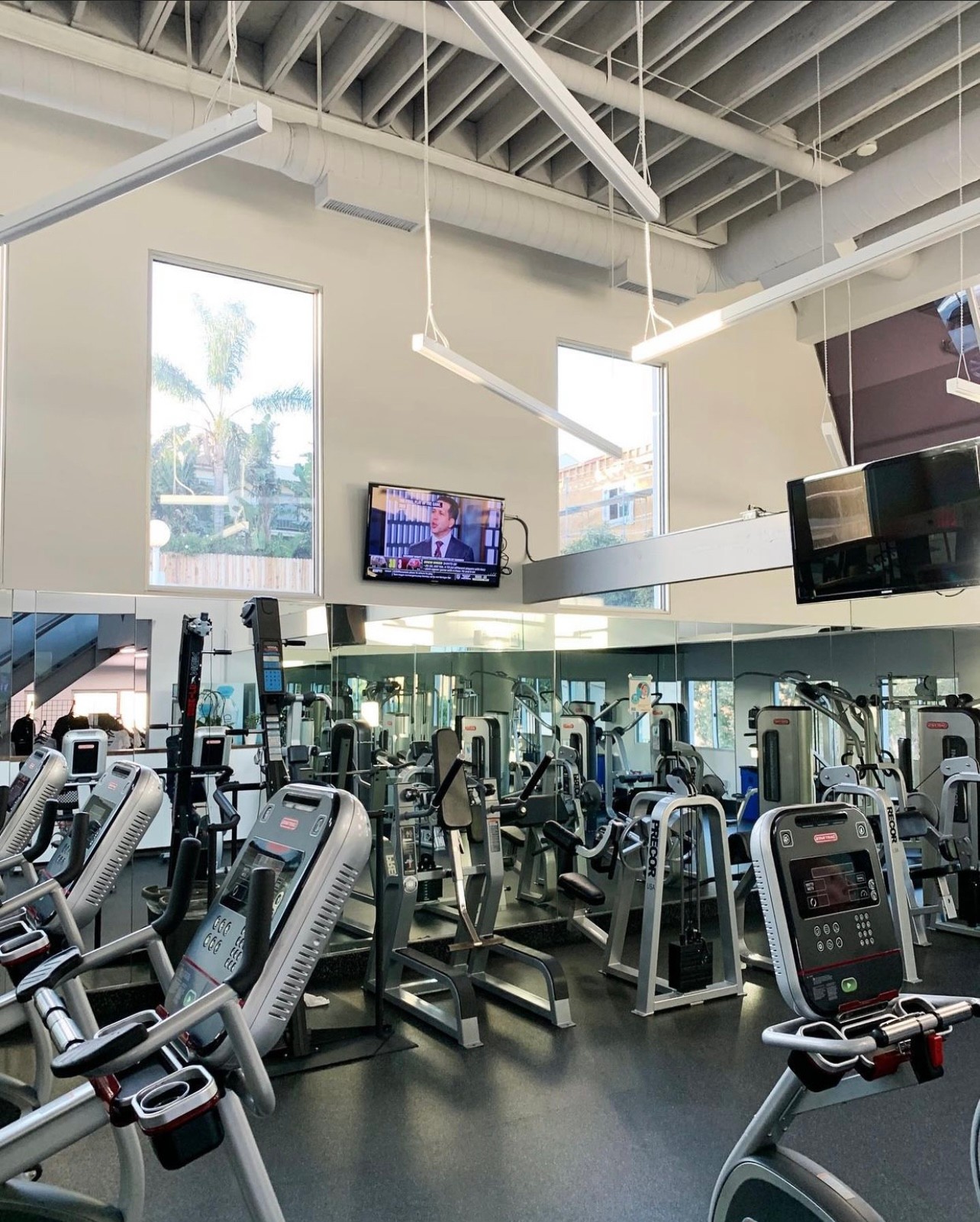 Suggest a Story:
 VoyageLA is built on recommendations from the community; it's how we uncover hidden gems, so if you or someone you know deserves recognition please let us know 
here.