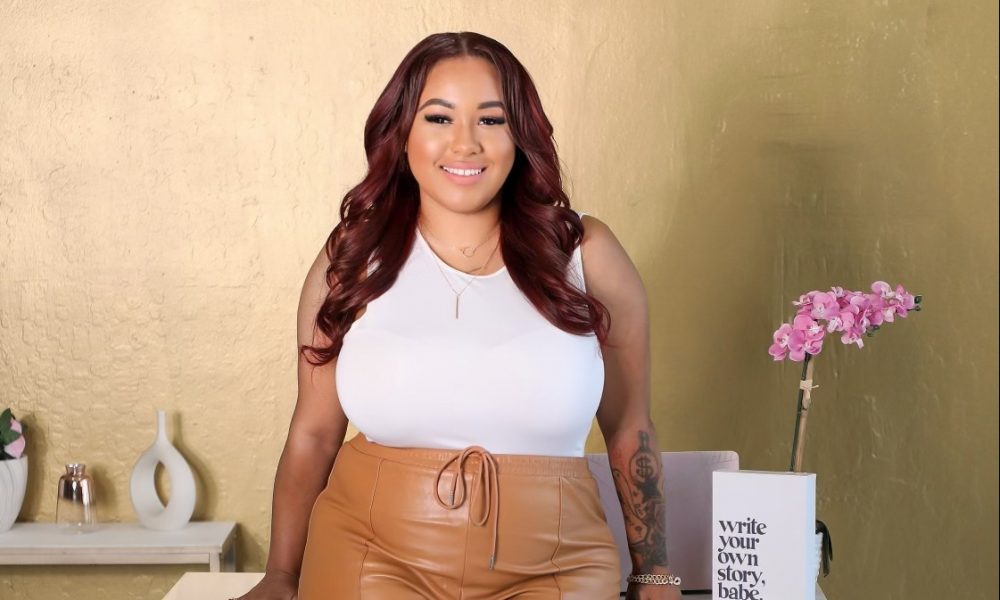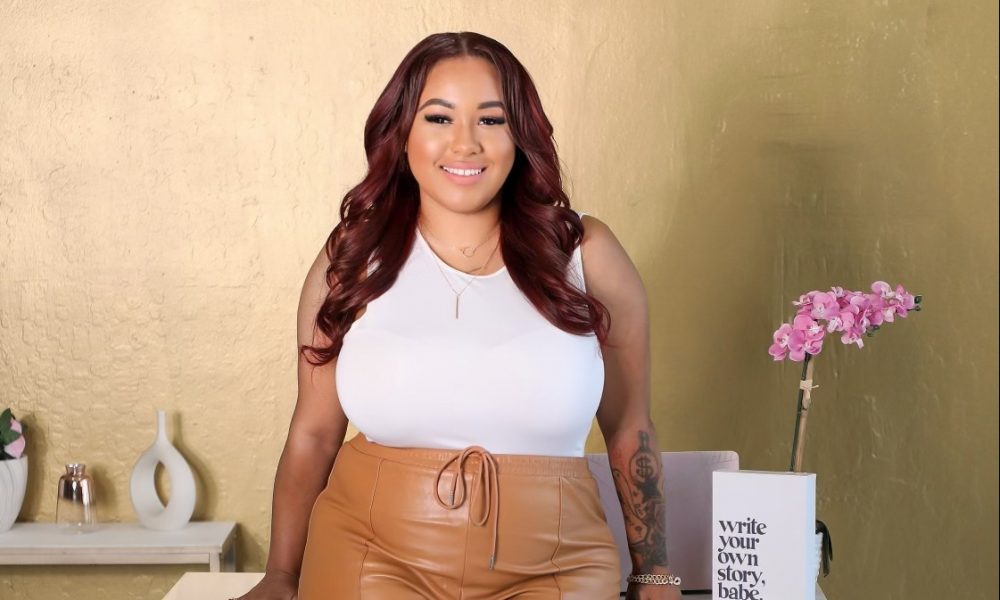 Today we'd like to introduce you to DaVina Smith.
DaVina, we appreciate you taking the time to share your story with us today. Where does your story begin?
I am a mother of two amazing boys and I am a serial entrepreneur! My journey started when I was 18 years old and I started a promotion group called Glam Promotions. We were a local group that promoted parties in the San Francisco Bay Area nightlife. I had the idea to create a group of beautiful women to get glammed up and show up to these events and get the party started and we did JUST THAT! The group lasted a few years and then we all parted ways once the party scene drained us out.
After Glam Promotions, I started a business called Glam Marketing and Consulting. Initially, I was starting a video blog and I remember my friend and I hired a very popular website designer to work on the site and after a few months of having no website, he disappeared on us which forced me to create the website. I was determined to create a site that would catch the eye of the audience. I researched many website ideas, watched video tutorials on YouTube University and I designed a really nice site. Once the site was launched, I would get people asking me who designed the website and if I can design them one. After designing around 10 websites, I realized that a lot of entrepreneurs needed websites to be designed which inspired me to start Glam Marketing & Consulting in 2015.
Glam Marketing & Consulting was the business that increased my exposure because I was creating videos and posting them on Instagram and Facebook before videos became so popular. My following began to increase really fast because I was giving out valuable content with sharing tips, tutorials and showing off my expertise in the things I was great at, which was website design and social media marketing. I had people following me from all over the United States, referring people to my brand and hiring me to complete their projects and helping get their businesses going. A lot of the clients from when I first got started still follow me and hire my services today.
Over the years, I went from designing a few websites to working on 15+ websites in a month. I was extremely busy but also very appreciative that my clients trusted me with bringing their vision to life. I would create Instagram graphics, brochures, business cards, websites, thank you cards, and so much more through Canva.
In 2018, I rebranded my business from Glam Marketing & Consulting to Branded by Glam. I changed the name and brand because I wanted to veer away from marketing and social media management to doing more graphic and website work with helping businesses create brands and less marketing. The transition was fairly easy because people still recognized the name "Glam". This name has followed me through all my ventures and even locals call me Glam when they see me. So it was an easy rebrand to something more appealing, and professional but also a statement of the work that I do.
In 2019, I was with a group and we began recording a Podcast called "Get Yo Life" and we recorded at a studio called "Fame Media" in Oakland, CA. The studio that we recorded in was amazing and really helped inspire the next business venture idea that I had which was to create a content studio where people can use a space that is glammed out to creating content, recording podcasts, having photoshoots and more. I really wanted to create a one stop shop to helping entrepreneurs create content for their businesses and record podcasts.
I did a lot of research when it came to trying to figure out what exactly it was that I wanted to provide and I decided that there were not enough locations locally that provided a space where feminists could feel included with having a space that they'd feel beautiful in and with a unique design. And that is when I figured out my goal is to create such a space. Glam Luxe Studio would be a content creation space for entrepreneurs and Podcasters.
In 2020-2021, I started bringing the vision to life with drawing out my idea on what I wanted the space to look like. My idea was to create a space with different scene options to choose from. An office scene, a living room interview-style scene and a conference-style scene. I then created a mock-up through Canva for each scene option with the way I wanted the walls to look and the decor. Once I was done with the mock-ups, I paid someone on Fiverr to render a video design of what the experience at the space would be like.
Once the video was created, I got the logo and branding done. I was doing all of this with just a vision and a dream with still no location in mind as to where I wanted the space to be. I had so many ideas to create the space in Silicon Valley, then Texas and then Atlanta. One day in August 2021, I was driving in Berkeley, CA dropping my sons off at school, when I passed by commercial space. I stopped at the space and looked inside and called my friend to tell her that this was the spot. I told her the energy that I got from the space made me realize this was the perfect location.
I contacted the management company and we went back and forth for a few months but when November 2021 came, I received the approval of the space to move in on December 15th, 2021. Perfect timing as a birthday gift and Christmas gift to myself. I was so ecstatic that the only space that I applied for, I got approved and it was such an easy process, the time just took patience but it was well worth it because on December 15th, 2021 I officially picked up the keys for my new space Glam Luxe Studio!
From December 2021 through February 2022, I spent this time into designing the space from installing the marble floors, painting the walls, and decorating the space. During this process, people would walk by and love the space and my social media followers would see the progress and they started asking me if they can host events at the space. Which to me was an excellent idea because of the location, the design and the space was great for small events. I began allowing events, such as; baby showers, birthday parties and Pop up shops.
As of today, July 15th, 2022 Glam Luxe Studio is still open in Berkeley, CA and accepting bookings for events, Podcast recordings, Pop Up shops, workshops and even hair/makeup styling suites. I do still have my business Branded by Glam and I design websites and branded materials. While working a full-time job as a property manager, managing the studio space and working Branded by Glam, my schedule is very full but honestly, I wouldn't trade it for the world. Creating a space for people to celebrate life, having a business where I help entrepreneurs bring their businesses to life and working a job where I provide housing for people has fulfilled my heart and I know that I am following this path into the right direction and just doing Gods plan of using my expertise to put back into the universe.
I am just getting started!
Alright, so let's dig a little deeper into the story – has it been an easy path overall and if not, what were the challenges you've had to overcome?
No, the road has not been a smooth road AT ALL. With designing websites and graphics, we sit in front of the computer for hours and hours at a time creating and we tend to forget what inspired us. Well, at least that is a struggle that I had for a while that caused me to take a three months break from the business. I got to a point where I was uninspired and I was not feeling worthy of the work I provided but I will say that break was much needed.
Some of the struggles I have faced is consistency when I felt drained, when I felt like giving up and when I felt like I was not doing enough. I had to sit back and re-strategize and refocus to gain the momentum back and get back to the reason I started. Once I did that, I was able to rebrand and create a brand that I didn't feel like I needed to step away from because I was doing more of what I loved doing rather than what I did just for the coin. And this helped me get through those challenges.
Another challenge that I faced with the studio is funding. Having a space idea with limited funding was something very challenging but after taking a few business credit courses, I was able to build my business credit and get funding for designing the space.
One of the main struggles that I faced then and still even today is getting the brands in front of people that I didn't know. Family and friends has been great with the support but if I focused solely on just marketing to them, I wouldn't sustain as a business. I have had to figure out many creative ideas to getting both brands in front of people that needed the services that I had to offer. I am still figuring out the process that works for Glam Luxe Studio but I will say that the creative packages that I have put together reaches a lot more people because people like to know they got a discount and creating packages made it easier for them to host events. I even implemented the package idea with my branding business. People just like packages a lot more than individual services.
In these businesses, I am still learning as I go with what works and what doesn't work. It's a work in progress but it is heading into the right direction with progression. And to me, that is what matters.
Thanks – so what else should our readers know about Glam Luxe Studio and Branded by Glam?
Glam Luxe Studio is a luxury content creation and small event space located in Berkeley, CA. I am the owner and founder of the space. I have created a one stop shop for people that have events and creating content. Glam Luxe Studio provides rental furniture for the parties, flyers for the events, professional equipment and lighting for content creation sessions and we are more flexible with what type of events the space can host.
What sets my space apart from other spaces is the luxury look and feel of the space. I have put a lot of time and effort into decorating the space to be glamorous and beautiful. A lot of spaces are plain and very basic and I changed that.
Branded by Glam is a service-based business where I create websites and branded graphic materials for entrepreneurs. I also help bring brand visions to life with a brand experience package of creating the entire brand with logos, social media visuals and branding, websites, thank you cards, promo cards and more.
What sets me apart from others is that when I have a conversation with someone about their brand, my brain starts flowing with ideas on how to market the brand, how to create an unforgettable brand visually, how the graphics should look, and then I research similar brands to see what theirs looks like. I use many different sources to creating unforgettable brands.
Who else deserves credit in your story?
First and foremost, I have to say that God deserves all of the credit because without him, this life I am living would not be possible. Second, I have to say that my sons are the reason that I continue pushing forward. Showing them what entrepreneurship is like but also showing them to push forward with your dreams. They are my reason for doing this and living.
I really appreciate my clients that have followed me throughout all of my ventures and have continually referred their peers to book me or the space. They have truly inspired me and made me feel like whatever venture I did, that I was great at it and they've just been great with being very supportive.
My business bestie Renee with Thee CRM group has been the sounding board and motivating business colleague. Her and I have these moments where we need advice on business, sometimes it's about motivation, figuring out services or even just needing a confirmation to do or not do something. She has been extremely helpful in my process with figuring out what it is I want to do and what direction I should go with.
Also, my business sister, whom recommended me for this interview, Lydia Boudin with Kre8tive Digital and LKB Photography. She has been amazing when it came to figure out what I should do, her ideas are so fire and we do a lot of similar things when it comes to being creative and branding but our ideas we bounce off of each other has been different, even though we offer similar services, we have put each other's ideas to use. One thing about our business friendship is we are both open to hearing things we can change and we implement these things to become better business owners and creators.
My sister, Lakeisha Smith owner of Bizzy Bee'z Family Daycare has been a huge supporter from the beginning with all of my ventures. She really supports and motivates me with celebrating all of my wins, reposting and networking my services and just always pumping her sister up. I think I have made her proud but she has made me proud as well.
Lastly, my girl and the best hair stylist that knows me so well, Torelle Lafaye with The Beauty Enhancement Firm has been one of the biggest cheerleaders that I have had thus far. We have been friends since 2015 and we have a unique friendship of helping push each other but also we have these deep conversations about life, and business to help us both become more in tune with our services but to understand our clients and how to provide and make our clients happy. But when I say this is a top networker, she has the personality that I wish I had with just being able to start a conversation with anyone, anywhere with the confidence she has. But I will say that she makes sure to let people she talks to know about me and I love her dearly for that.
I have an amazing support system and I appreciate everyone but most of all I wouldn't be able to do any of this without the guidance and plan God made for me. He gave me the hustle, the power, strength and knowledge to do what I am doing and to keep going. Without him, none of this would be possible.
Pricing:
Glam Luxe Studio Party Package $1300
Branded by Glam Branding Package $600
Content Creator Package $200
Workshop Package $800
Contact Info: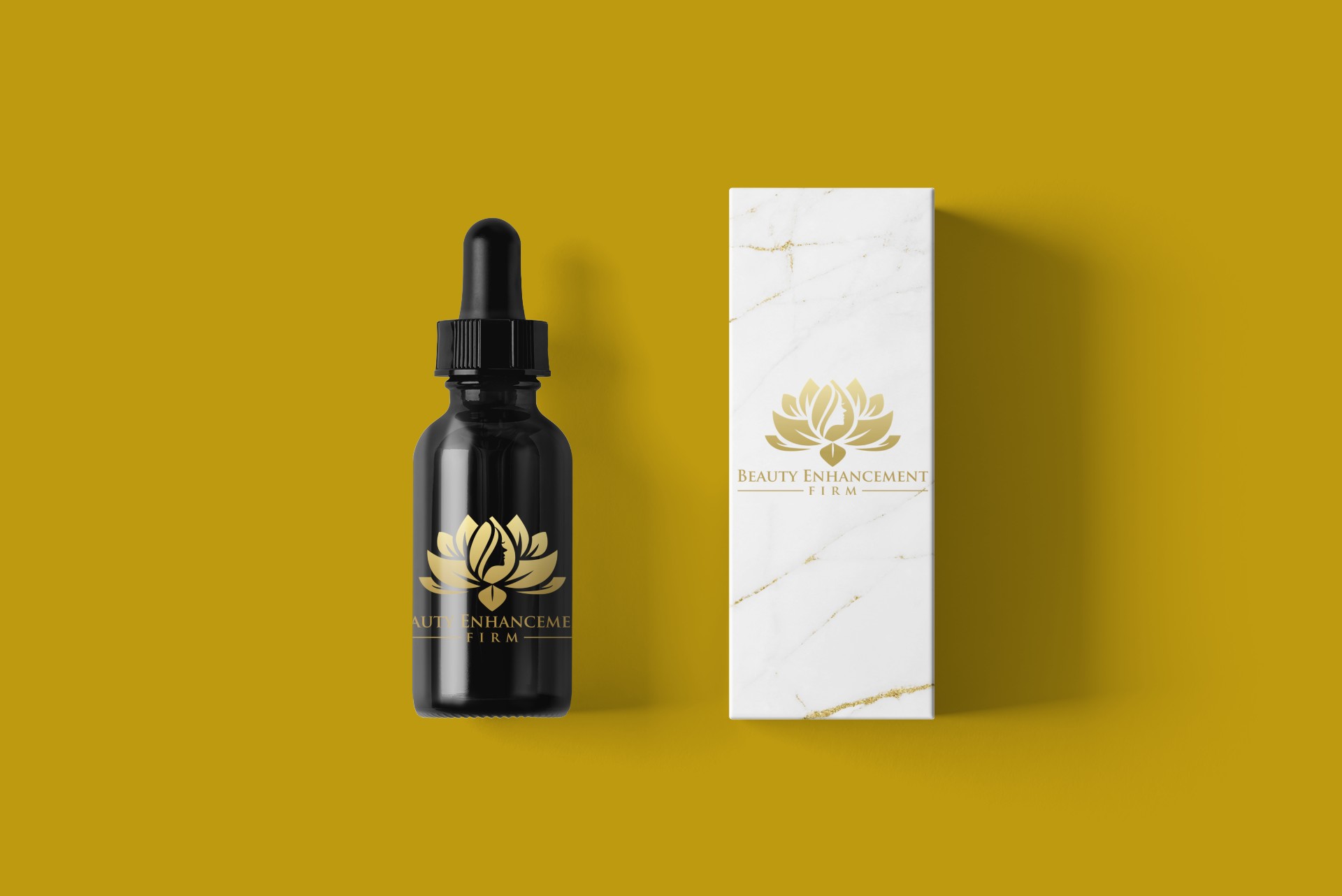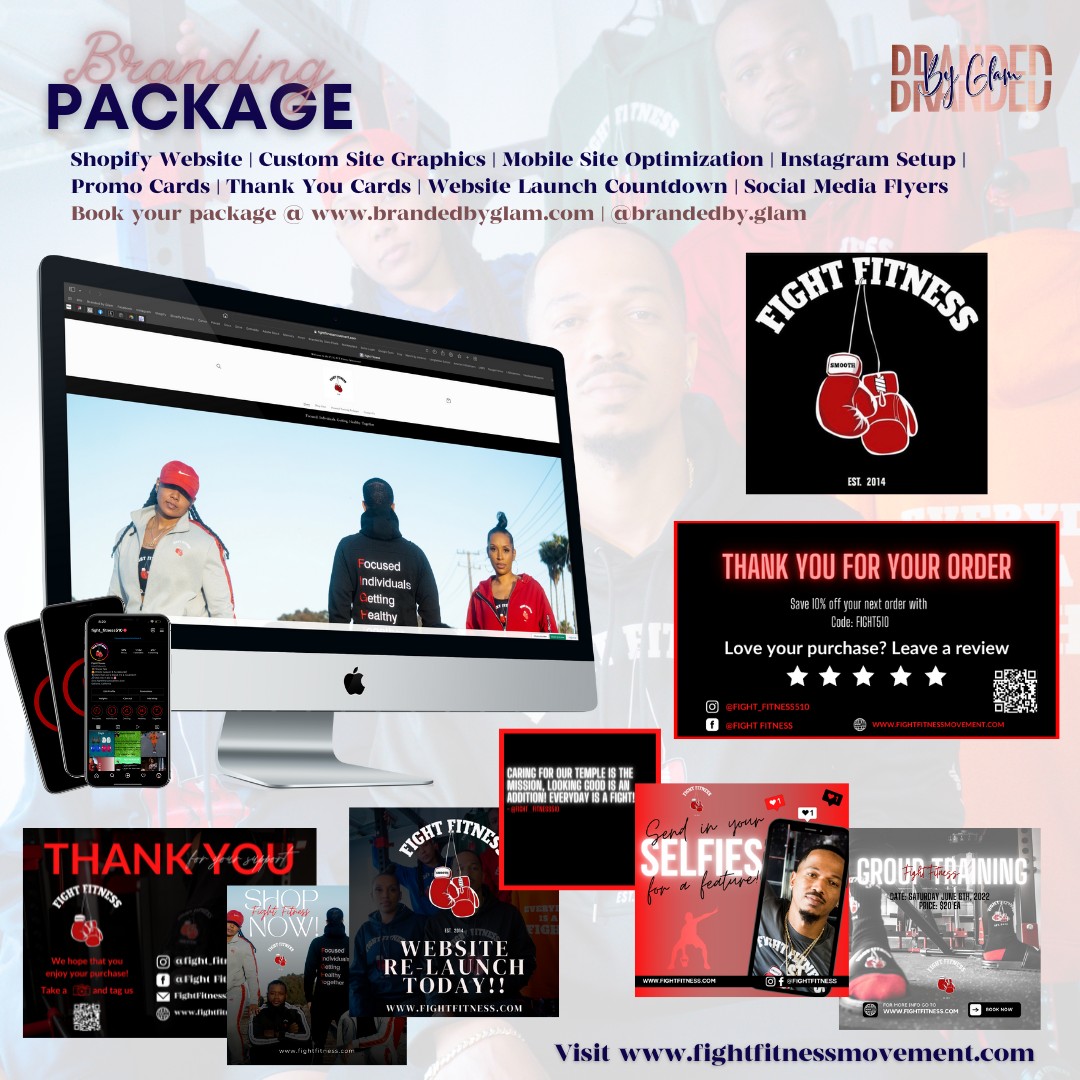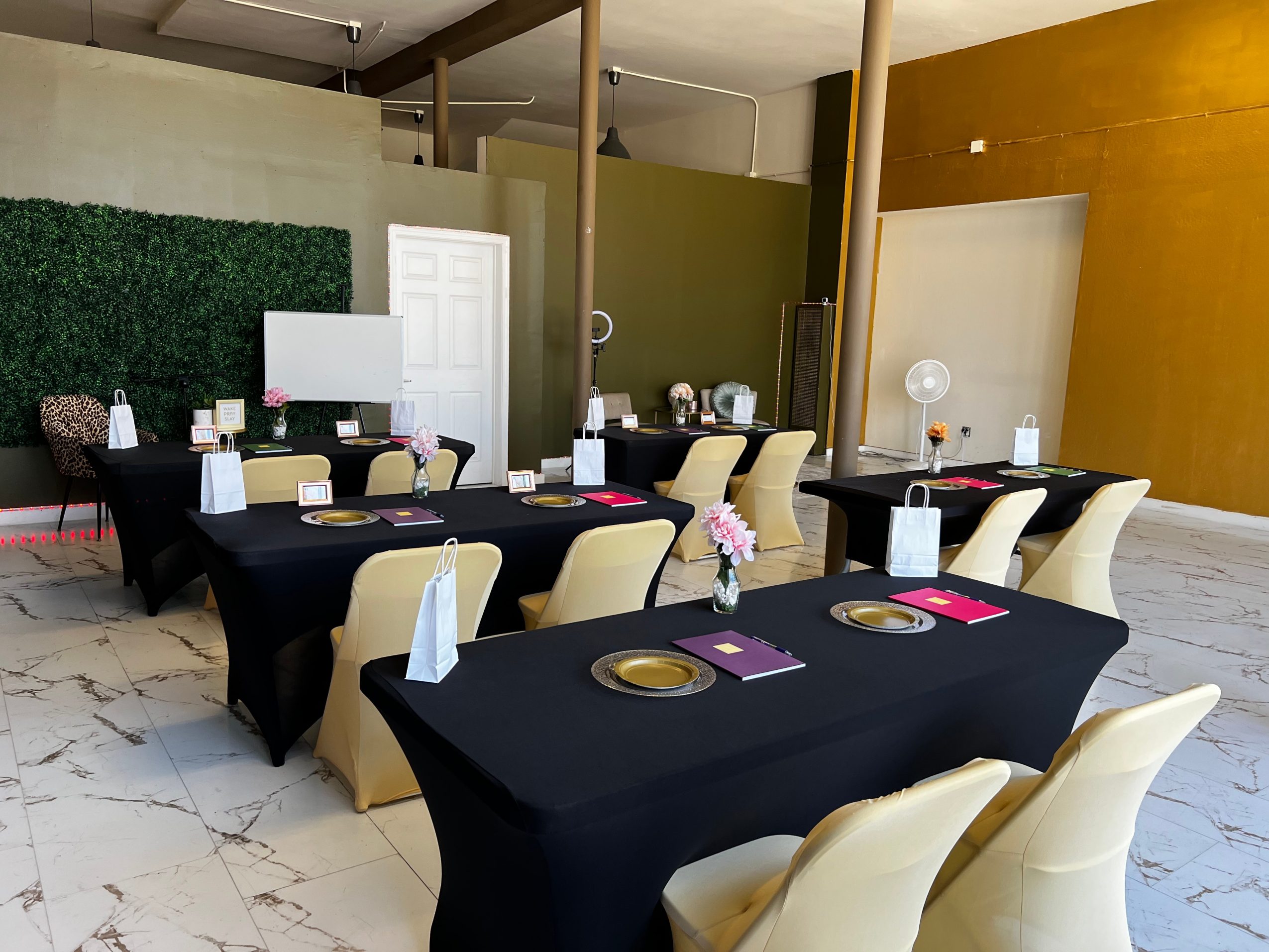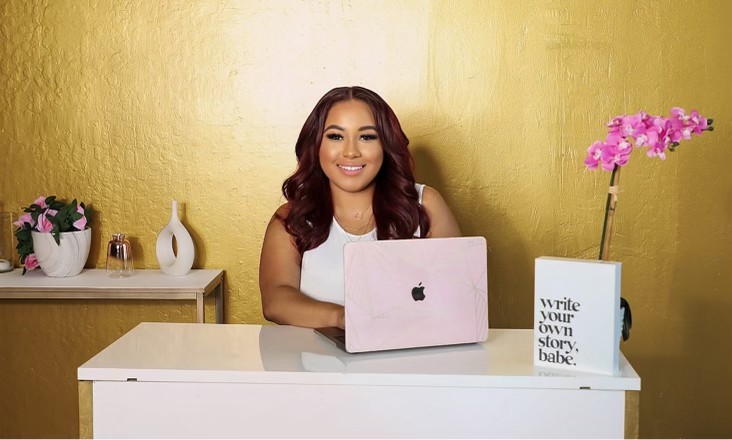 Image Credits
@itsakingaffiar for the party decorated picture
Suggest a Story:
 VoyageLA is built on recommendations from the community; it's how we uncover hidden gems, so if you or someone you know deserves recognition please let us know 
here.