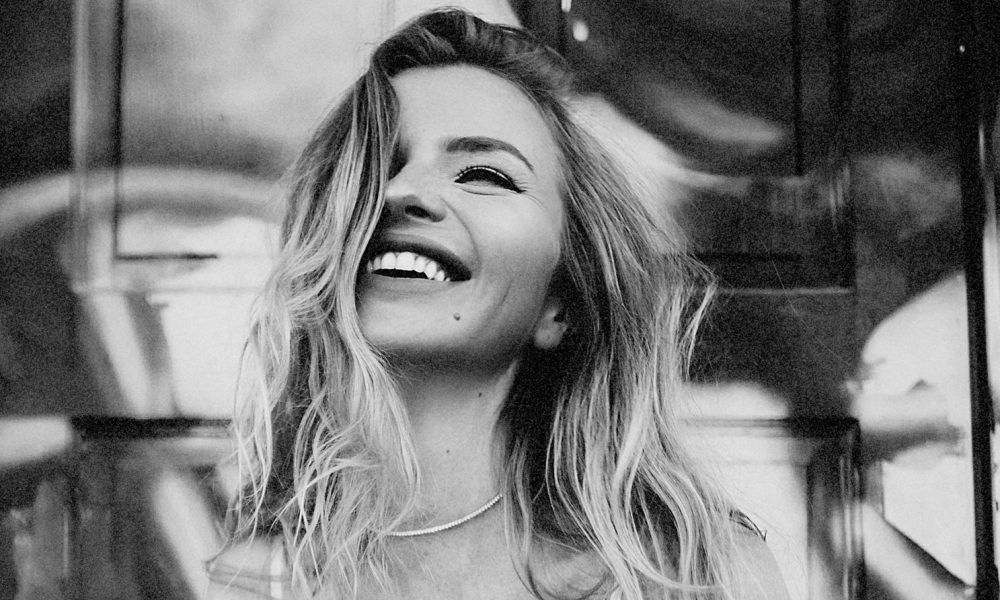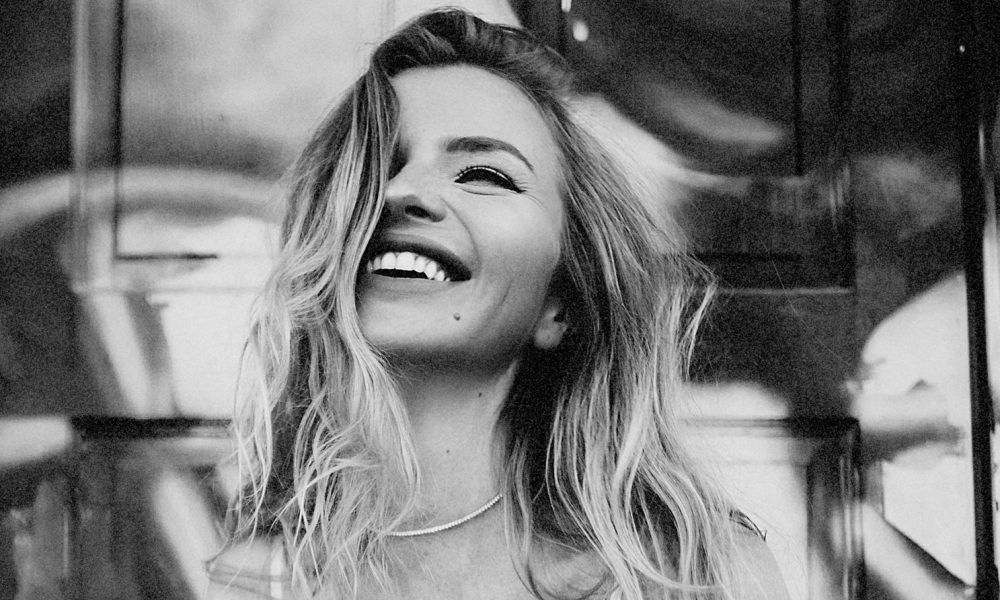 Today we'd like to introduce you to Anna Abyzov.
Hi Anna, can you start by introducing yourself? We'd love to learn more about how you got to where you are today?
I'm based in Los Angeles, California. I am an environmentalist and sustainable fashion consultant, the founder of a responsible fashion change agency Destination AMA, and the head of the sustainability department for THE Home, a new age nonprofit that aims to reverse climate change and restore lands globally. I was born in Siberia, Russia, and have lived in Los Angeles for the last nine years. I have my background in law and the art business. The day I realized my responsibility as a human being for every choice and action I make on this planet was pivotal in my career and life in general. I felt this deep connection between my actions in relation to the environment, the quality of my own life, the life of my loved ones, the future of our children. I was craving for meaning in life, wanting to connect to something bigger than just myself.
Spirituality has led me towards a moral imperative to take better care of the Earth than we are now doing as a global society. When you start tapping into your soul, learning, and getting to know yourself and how the universe works, you're inevitably developing a connection to the source of life and living in an ethical and moral manner. I believe that the way we treat nature is identical to how we treat ourselves and others. Today, I care about environmental sustainability. My focus of interest is on circularity (upcycling & recycling) and product design, regenerative agriculture, material sourcing and innovation, digital fashion, water/chemical/energy use, supply chain traceability, and waste management.
We all face challenges, but looking back would you describe it as a relatively smooth road?
Before I quit my art career and started taking my first steps into the sustainability space, I worked as an art agent and art dealer. No surprise, I switched to fashion due to its obvious connection with art through aesthetics and creativity. When 1,5 years ago, I was offered to represent a fashion designer in the US, sustainability was just a buzzword to me. But when I noticed that the designer was using vintage fabrics and natural pigments, I started researching because I realized we need to market him as a "sustainable" designer. This is where the pandora box was opened. It took me about three months of in-depth research to fully understand what level of disaster we are dealing with as a society and how I can be a solutionist rather than just a consumerist. I was devastated by how harmful the fashion industry appeared to me with my eyes fully open now. I still wasn't 100% sure what my role was, but I started speaking up on my Instagram, sharing information and opinions with my family, friends, and followers as an advocate for responsible production and consumption.
This is how Destination AMA was born. I created an Instagram account in February 2020, started sharing my findings of the impact of the fashion industry on the environment, and offering solutions. Since then, I've received a lot of support. Like-minded individuals, businesses, and organizations started asking for advice or offering me partnerships and collaborative opportunities. I love that the sustainability space has absolutely no limits, so you never get bored. Meeting people, being in service as part of the community, being confident that I'm serving my true purpose, contributing to a better future of the planet and society, always learning new things, overcoming challenges, getting out of the comfort zone, and being constantly inspired and goal-oriented is what keeps me alive, thanks to my passion and my work.
As you know, we're big fans of Destination AMA. For our readers who might not be as familiar what can you tell them about the brand?
Destination AMA is a responsible fashion change agency helping brands, organizations, and fashion-oriented services develop purpose-driven initiatives and implement sustainable practices within their business models. Destination AMA's interactive platform hosts and showcases collaborative projects around sustainability with partners and clients. It also serves educational purposes as an ultimate fashion sustainability guidebook for both consumers and producers. While I'm accepting and working on different projects as a fashion sustainability consultant, the Destination AMA platform is currently evolving from an online sustainability guidebook with an educational component to a 360 full-spectrum consultancy – a responsible fashion change agency. I'm writing various business cases, developing my strategic framework, building a website, inviting other fashion business-oriented professionals to join the team, and developing relationships with the supply chain representatives.
Destination AMA's future plans include developing: – Products under Destination AMA brand; – Upcycling atelier or online marketplace; – Databases The other major project I'm working on is THE Home. It's a visionary (501c3) nonprofit that aims to reverse climate change and restore lands globally by supporting local communities in their way to self-sufficiency through regenerative agriculture. We are creating a decentralized network of regenerative farms and permaculture gardens to serve as a healing and educational centers for people in need. Being focused on displaced populations and minorities, we will provide all residents with holistic health care and the necessary knowledge and skills to spread regenerative practices further. At THE Home, I'm part of six woman team, serving as head sustainability department. We just completed our first 4-months long upcycling project together in collaboration with Destination AMA called #UpcycleForTheHome where we created a global movement of upcycling designers who donated their creations for our online auction to raise funds for THE Home: www.uarehome.org/importance_of_upcycling
Before we let you go, we've got to ask if you have any advice for those who are just starting out?
There is no such program that will teach you how to become a sustainable fashion consultant from A to Z. But there are so many resources and information out there, so once you identify your area of interest, you can find any information you need to learn from. And honestly, the industry is so fast-evolving, so you can never stop learning. Since I haven't attended any fashion or environmentally-related educational institution, although I have completed many online university programs, everything I know I have learned myself. I'm just being extremely passionate and driven by the desire to know as much as I can so I can share my experience and inspire others to become guardians of the Earth as well. With my environmental awakening, I've had so many questions, and before I answered them all, I couldn't stop. After three months of my initial daily internet research, I felt confident on a basic level. This is where I started having new ideas for future business initiatives, talking to people from the sustainability space, going to events, and expanding my research into more specific areas.
Here's the list of some resources I used to use or still use now for learning and to keep up with the industry updates:
Courses:
– Sustainable Fashion Academy: www.sustainablefashionacademy.org/
– Kering X London College of Fashion: www.futurelearn.com/courses/fashion-and-sustainability
– Circular Product Lifecycle: www.fitnyc.edu/ccps/certificate-programs/noncredit/sustainable-design.php
– Copenhagen Business School: www.coursera.org/learn/sustainable-fashion
Online Platforms and Organizations:
– Common Objective: www.commonobjective.co/
– Business Of Fashion: www.businessoffashion.com/
– Fashion Revolution: www.fashionrevolution.org/
– Ellen McArthur Foundation: www.ellenmacarthurfoundation.org/
– CFDA: www.cfda.com/
– EcoCult: www.ecocult.com/
– Global Fashion Agenda: www.globalfashionagenda.com/
– Vogue Business: www.voguebusiness.com/tag/sustainability
– Slow Factory Foundation: www.slowfactory.foundation/
It's not necessary to finish business school in order to perform this job. However, I found basic business skills beneficial for any freelance position. Those skills include financial management, marketing, sales, customer service, communication and negotiation, leadership, project management and planning, delegation and time management, problem-solving, and networking. You're basically becoming your own business, your own brand, and the universe. And you have to manage it right in accordance with the "game." As advocates for ethical and conscious fashion, we have a unique opportunity to reimagine the system based on the principles of responsibility, dignity, higher values, and respect by bringing humanity to the industry and creating the movement to which we can all belong. Get out of your comfort zone, always move further, never stop learning and exploring, check facts and investigate information, be open to collaborate and try new things, learn from other people's experiences and always believe in yourself!
A sober look into the future, a researched-based approach to obtaining and verifying information, a clear distinction between illusions and realities, and a design thinking attitude – is a hat all fashion professionals should be putting on. I firmly believe that it's time to question the system as a whole rather than argue around the edges; that's why working across disciplines and collaborating more effectively is the future. In conclusion, no matter where I look and where I go, I see one consistent pattern, which is a lack of infrastructure that would support the implementation of all responsible initiatives such as recycling, composting, or circularity. In fashion, rather than just creating a collection, there is an urgency of building the systems for the collection to thrive. Let's all be a part of the change we want to see in the world!
Contact Info:
Image Credits
1: @destination.ama 2: #UpcycleForTheHome 3: #UpcycleForTheHome 4: @surfghana #UpcycleForTheHome 5: @namastenirav for #UpcycleForTheHome 6: @giselle.ny for #UpcycleForTheHome 7: @destination.ama 8: @destination.ama
Suggest a Story:
 VoyageLA is built on recommendations from the community; it's how we uncover hidden gems, so if you or someone you know deserves recognition please let us know 
here.