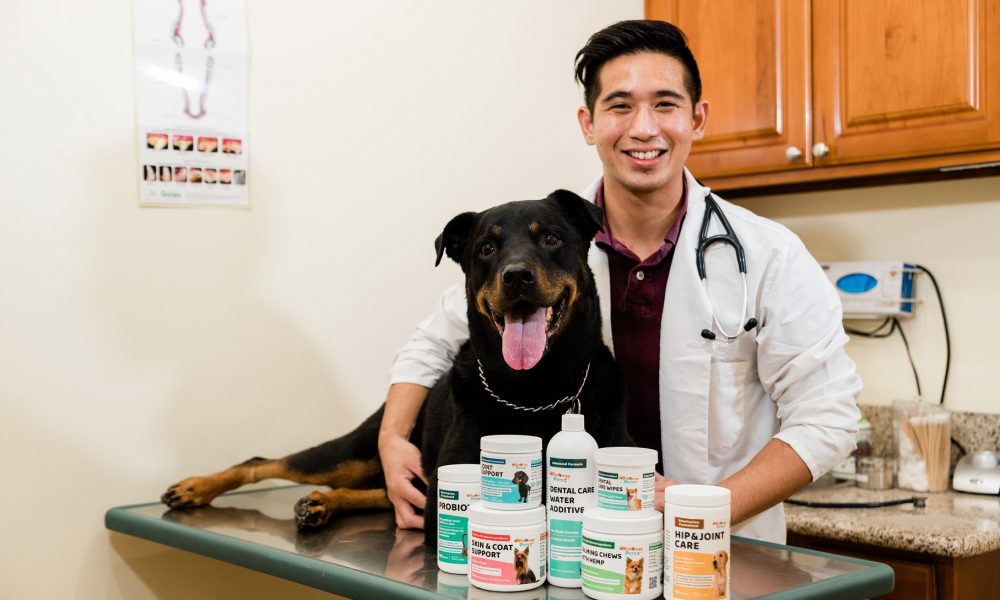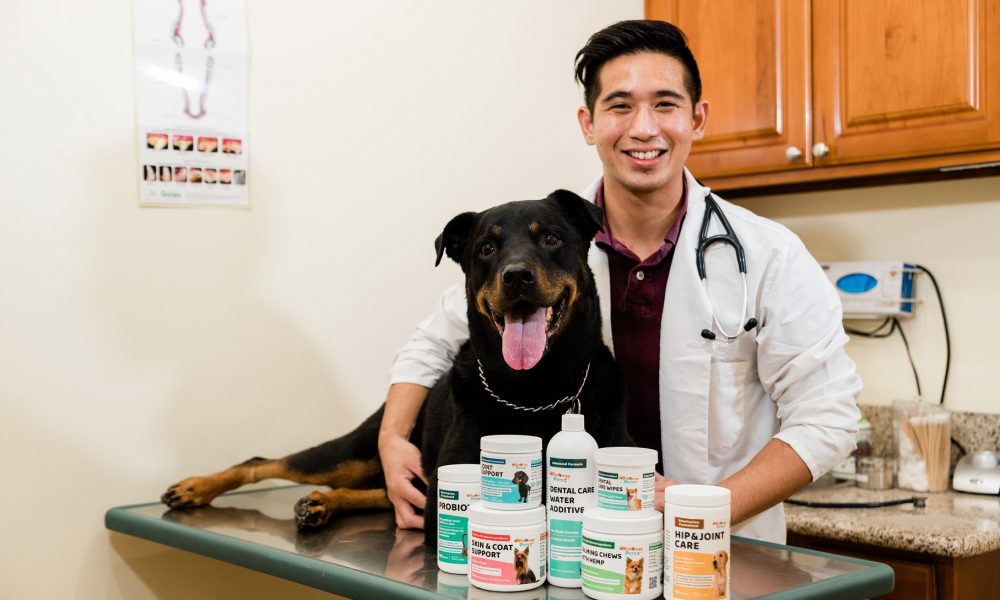 Today we'd like to introduce you to Zonram Liao.
Hi Zonram, thanks for sharing your story with us. To start, maybe you can tell our readers some of your backstory.
I guess it would start with me being an Asian parachute kid, which is pretty common here in the Walnut/Diamond Bar area where I grew up, with a high Chinese/Taiwanese/Korean immigrant population. For those who don't know, parachute kids are kids whose parents have built businesses and work overseas, they spend most of their time grinding outside of the states so that we can have a good life here in the states, and we are left to our own devices for the most part, starting around the age of 16 when we can drive. Money is sent to us monthly so we get by without much issue. We are raised by the community, staying boba shops after school to hang out, frequenting local restaurants in our neighborhood, and staying over at friend's houses whose parents were around just for the feel of being part of a family. Life wasn't too bad, honestly, however, many of us, myself included, growing up in this fashion, without much discipline or structure, tend to lose our way. This is especially true during my college years, where I finished UCSD in 5 years with a 2.4GPA. Pretty terrible. This manifested itself in an even worse way after college, where I had no idea what I wanted to do with my life, I was a loser, no career in sight, just a bum and a leech of my parent's money.
To make things worse, I got myself kicked out of my parent's house and lives for a two years period soon after. I was roommates with an older Asian lady, paying $300/month for rent and stocking frozen fish at Galleria Supermarket. I needed a career. Towards the end of this two years time period, our family dog passed away, bringing the family back together. I knew I had to make amends with my parents. I knew I had to do something with my life. I knew I could not just continue stocking fish in a supermarket. I knew I needed a career. That's when I chose to be a veterinarian. And that's when I chose to grind and work, so I never have to go back to the position I was in ever again. My parents are the best, no other adjectives, just the best, so they accepted me back and supported me 100%. It's a tall task to become an Animal Doctor for someone with a 2.4GPA and a history of retaking and failing science courses during college, however, no longer on my own, I was able to study hard for the GRE (the test required for veterinary school), and finish in the 97%th percentile for the test. My college GPA was still a massive red mark on my resume, and so after applying to 28 different US accredited schools in and outside of the United States, I only was accepted into three schools. The pre-veterinary programs of Massey University in New Zealand and University of Edinburgh in Scotland.
But also, the Veterinary Program at Ross University in St. Kitts. I packed up my bags, and within two weeks of my acceptance letter, I was in the Caribbean, on a foreign island, half the size of Los Angeles County, ready to grind to become a veterinarian, and I haven't looked back since. After completing a year of clinical studies at the University of Illinois, I returned to work as a veterinarian back to the Rowland Heights area to give back to the community that raised me. I work for Banfield Pet Hospital, a nationwide corporate primary care clinic owned by Mars Inc. Throughout my years working as a corporate veterinarian, I realized a few things. 1. As much as I wish I could provide healthcare to many patients, Health Insurance for Pets is not an investment many pet owners make, and as a result, when sh** hits the fan, not very many can pay for the medical bills that their pets need. 2. My community is woefully behind when it comes to the concepts of petcare, as many are immigrants, and grew up in other countries where dogs and cats lived on the streets, or we're used just as guard animals, and ate leftovers, a huge contrast to in the US, where pets are seen as family members, live indoors, and eat kibble that has been thoroughly researched by veterinary institutes.
In an attempt to help more people and their pets and try to save them unnecessary trips to the vet, I decided to start a blog about pet care to help inform and educate the community on the best way to take care of their pets at home, to help their pets lead healthier, happier, and longer lives. I truly believe that pet care, at its core, starts with a proactive approach at home with pet owners. Luckily, some of my distant family members caught wind of my blog, saw what I was trying to do and approached me with the opportunity to work together on creating pet supplements, bringing together my passions to help people and their pets, especially in my community, with my beliefs in proactive pet care at home with pet owners through education and supplements. This is where Wellnergy Pets was born. It's why I work so hard to make safe, effective, quality pet supplements and products that pets will love and that pet parents can afford. And it's why after all the hard work, to get positive reviews from pet parents, customers, and clients in my hospital and from Wellnergy Pets is so gratifying, especially when it comes from those within my community.
I'm sure you wouldn't say it's been obstacle free, but so far would you say the journey have been a fairly smooth road?
Definitely losing my way after college was a huge struggle that I overcame and really made me who I am today. I talked about it more in the last question. Also, my first year as a veterinarian, as the only veterinarian in the practice 80% of the time was pretty tough as well. I'm lucky I had some great mentors and professors that were only a phone call or an email away that I could lean on during those times. That first year alone however, contributed a lot to my growth as a veterinarian, I had to get good at my job VERY fast. And I would not be as good a doctor as I am today without that difficult year. (I still have lots of room left to grow though!) My current struggle: learning about business, ecommerce, building a Shopify site, creating digital and social media marketing ads, and creating content for Wellnergy Pets 3/7 days of the week, while I work at Banfield Pet Hospital 4/7 days of the week. It is definitely a grind, but I'm here for it and enjoying learning new things every step of the way.
Thanks for sharing that. So, maybe next you can tell us a bit more about your work?
I am a Southern Californian Veterinarian currently working for Banfield Pet Hospital. I am primarily a general practice doctor/primary care doctor, however, thought I am not a specialist (veterinary dermatologist), I do like dermatology a lot and seem to have a lot more success with difficult skin cases when compared to my colleagues. I also like that I do take time to build relationships with my clients when I do have a slow day (a lot easier two years ago, but my current hospital is so busy now, I am unable to do so as effectively as I once was). Because I'm here for not just the pets, but the pet parents as well, an important aspect of veterinary medicine that is often lost amongst veterinarians (who are generally not 'people-people'). I believe that pet care, at its core, starts with a proactive approach at home with pet owners. My goal is to improve the lives of people and their pets by providing the best at-home pet care in the form of high-quality pet products, nutraceuticals, supplements, and client educational blog posts/videos. I would much rather see my patients happier and healthier at home than in the vet clinic. I am lucky to be able to help do so through my own pet supplements business, Wellnergy Pets.
What has been the most important lesson you've learned along your journey?
Many Lessons!! Most are pretty cliche to be honest, but I guess they're cliche for a reason? Haha they're true! A few: Surround yourself with smart, positive people. 80% of my success I can say, comes from being the most prepared person in the room. So work hard and grind at being prepared for whatever may come your way. Persistence and determination is key. You have to be able to persistent and hold on to the rope longer than anyone else, it will set you apart, and it has to be driven by your determination to NOT fail.
Contact Info:

Image Credits:
AYWG PHOTOGRAPHY
Suggest a Story:
 VoyageLA is built on recommendations from the community; it's how we uncover hidden gems, so if you or someone you know deserves recognition please let us know 
here.