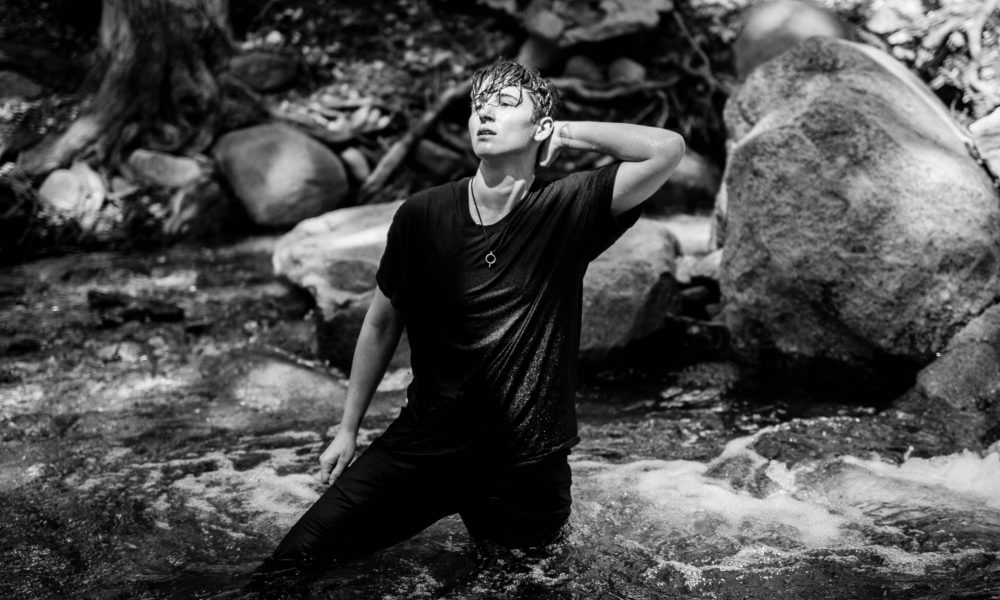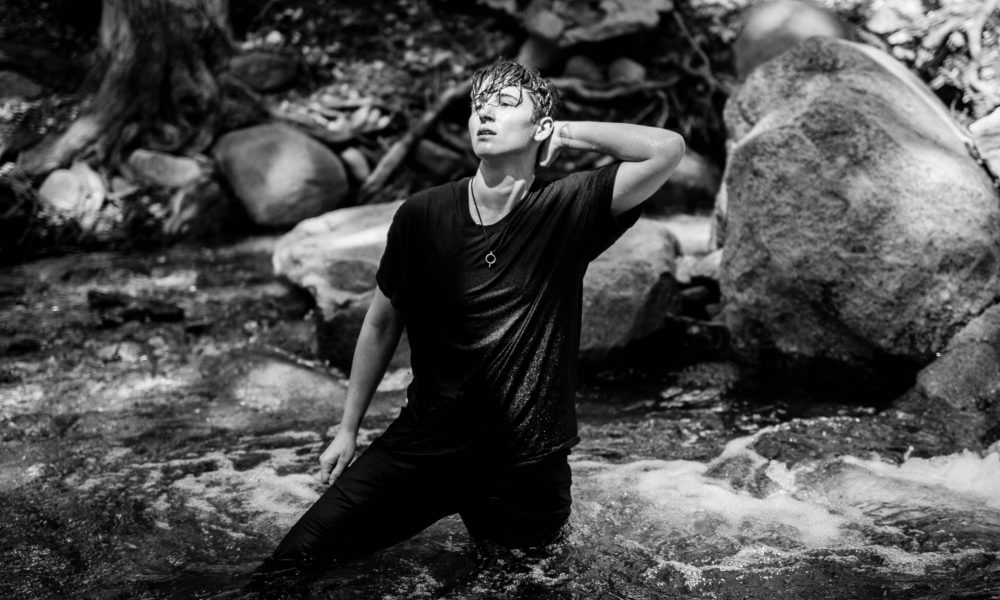 Today we'd like to introduce you to Wolf Bay, Dean Passarella. Him and his team share his story with us below.
Please kick thing off for us with some background on the story.
Wolf Bay is the birth of multi-instrumentalist, producer, and songwriter, Dean Passarella.
​
Wolf Bay captures vulnerability and delivers it with smooth, sultry vocals layered over a bed of deep melodic grooves. Dean sings from the depths and tells stories with raw honesty and passion. Marrying his love for melodic guitar lines and heart-aching lyrics, Wolf Bay vibrates with truth, vulnerability, and soul.
Dean cut his teeth in Nashville, TN where he attended Belmont University. While attending college, Dean began making a name for himself around town. Sharing the stage with artists and musicians such as Vince Gill, Brent Mason, and Chase Rice.
​
Dean's background in music began long before the move to Nashville. "I grew up in a very musical family. My parents played in a band together. It was always such a huge part of my life. They both had drastically different tastes in music, and they encouraged me to keep variety in my own playing."
A large factor in Dean's pilgrimage out west was influenced by his love for other genres and all their flavors. "I wanted to branch out of the blues/country world. I absolutely love r&b, funk, soul, jazz, and even pop." Los Angeles was home to it all, and the perfect foundation for Dean to begin the exploration of his own sonic soundscape.
​​
Prior to releasing Wolf Bay, Dean was signed to Razor & Tie Records with original band, Mount Holly. They debuted at #32 on the Top 100 iTunes Alternative charts with the release of their debut album, Stride By Stride. Mount Holly's single, "Get Up" was also featured on NOW That's What I Call Music, Vol. 62 and they wrote the title track to Sony/Hasbro Transformers franchise inspired compilation album, Roll Out.
​
Dean continued to play with other local artists in the LA area. He played bass on several tracks from Lauren Ruth Ward's album, "Well, Hell", and spent a majority of 2018 touring the States with Lauren as he continued to prepare the launch of Wolf Bay.
​
During the bulk of Dean's musical career, he had a secret. A secret that drastically impacted his musical direction. It kept him silent for a long time. "I was struggling to hide the fact that I was transgender, so my solo music also remained tucked away from the public eye. I finally had the courage to come out in 2018 and released my first debut single, Under The Moon, around the same time." Under The Moon was engineered and mixed by Cassidy Turbin, engineer/mixer of Beck's "Colors".
​
Accepting himself allowed Dean to stand on a platform that was authentically his. It gave him a foundation to finally share the music that he had kept so close to his heart. "I was no longer afraid of people finding out through my music. The cat was out of the bag and the music seemed to rush out of my body the moment I released myself. It was quite liberating."
​
Now, with nothing to hold him back and nothing to hide, Wolf Bay is gearing up to release his second single, "Shakin' You Off", set to be released June 7th, 2019. Written, engineered, and produced by Dean Passarella. Mixed by Doug Walters, LA-based music producer. (DJ Khaled, Trippie Redd, US Royalty).
Wolf Bay's second single is a sexy, smooth dance track that conveys two perspectives on the empowering decision to let someone go. It captures that moment when you finally realize that you are no longer held captive by another person and their promises, whether that encompasses a split with your ex or finally moving on from a rebound that you are just not that into. It's full of sultry vocal melodies and groovy bass lines that will make you want to lean back into the beat and chill.
​
We'd love to hear more about your art. What do you do and why and what do you hope others will take away from your work?
I'm a songwriter/musician from Los Angeles that expresses myself through music. I spent a large part of my career silencing my own voice because I was too afraid to be seen as a trans man. I knew I wanted to write my own music, but I wasn't being honest with myself.
I focused on playing and joining bands, and even with some major success under my belt, I always felt something was missing. My music is my freedom. It is raw and honest. I finally was able to accept myself and that opened the door for me to share not only my true self but my music. The moment I came out is the moment my solo career took off.
I hope my music and my story can inspire others to do the same, to achieve their own level of honesty so that they may give the world their best self. I hope that those that don't understand will see my humanity and connect with me through the music, not only focusing on the fact that I am trans. I want to bridge that gap.
Music is a language that we all speak and has such a strong power for connection. I simply want to connect and spread a story of bravery and love.
Do current events, local or global, affect your work and what you are focused on?
I think art has always been deeply connected to political, social, and cultural events. It is such an emotional release to write about a topic that you feel strongly about, and the consumer, hopefully, is able to connect to that same emotion when they absorb it.
In a way, artists can function as a soundboard for a collective's feeling on certain issues. A songwriter can sum up in 3 plus minutes what an entire group of people may be feeling, or they can challenge a way of thinking and start a conversation. That is really the role of artists in my book, getting a dialogue going and challenging the way people think about an issue.
Do you have any events or exhibitions coming up? Where would one go to see more of your work? How can people support you and your artwork?
The best resource to keep up with what I'm creating is my website at www.wolfbaymusic.com. There are a bunch of links to socials and streaming services so that you can connect however you'd like.
You can support my music by following me on Spotify and adding my music to your favorite playlist. Giving an artist a follow on Spotify keeps you up to date on their latest releases and upcoming news so that you are always in the know.
And if you really connect with it, share with your friends! Word of mouth is such an organic approach to sharing the art that you love.
Contact Info:

Image Credit:
Moriah Overell, Michelle Shiers, Ruben Alejandro, Selina Ruthe, Tamie Valers
Getting in touch: VoyageLA is built on recommendations from the community; it's how we uncover hidden gems, so if you know someone who deserves recognition please let us know here.