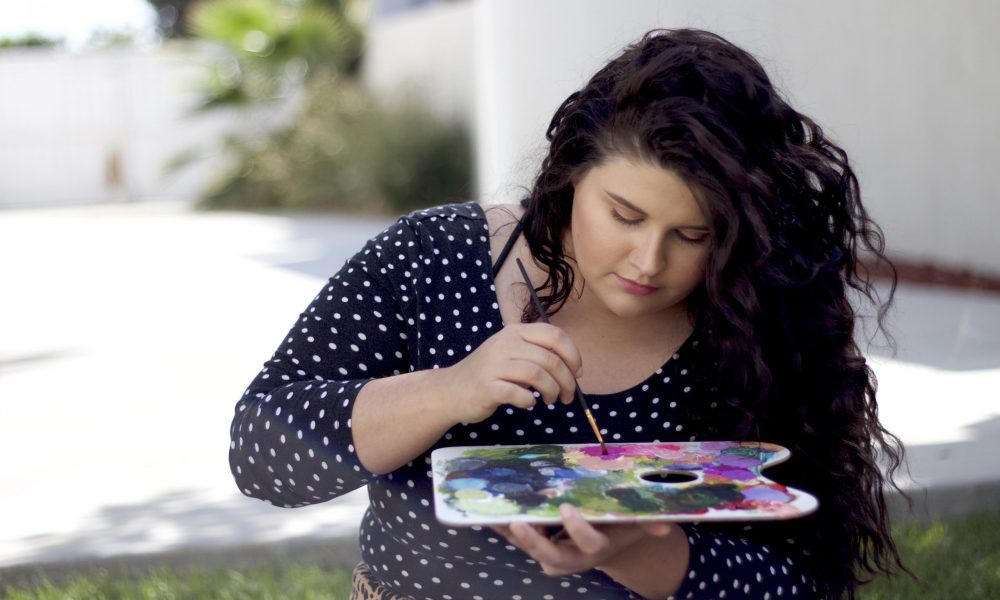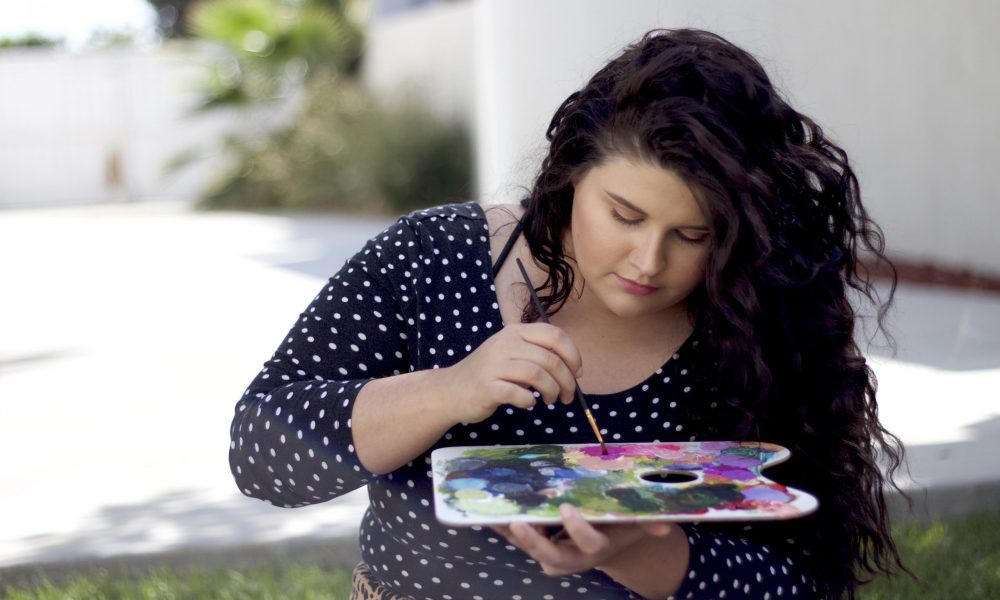 Today we'd like to introduce you to Victoria Nelson.
Victoria, we'd love to hear your story and how you got to where you are today both personally and as an artist.
I was born in rural Michigan. As a child, I soaked up all of the forests, lakes, and fields of wildflowers around me. I would watch the seasons turn with awe. I don't ever remember a time when I wasn't drawing and painting. My parents had gotten me one of those kid's art easels. I would spend hours at this art easel, scribbling with joy. The time I wasn't making art I was outside in nature. I was also fortunate to grow up during a very unique time in animation history. I was surrounded by Disney renaissance films! I would memorize every word, often singing along. This was my safe place before I could read, I would find retreat in these films.
After my family lost our home when I was young, I dove into books. I think books were my first love. I would escape into other worlds and lose myself. In middle school, my home life became very stressful and complicated. I would spend my time in books as much as I could. At the end of middle school, I became plagued with severe anxiety and depression. At my worst, I was having around 7-10 panic attacks per day. Unable to often communicate what I was experiencing, I took to art. I would completely lose myself in it. There is something so peaceful when you get in that groove, it's like nothing else I have ever experienced. I think it's the feeling of freedom. As my mental condition seemed to be stabilizing in High School, my psychical health was declining, at 15, I was diagnosed with a few physical health conditions. I felt isolated and so very different, but something inside me kept telling me I had to follow my dreams, no matter how hard things were. I knew I wanted to pursue art, and I had this unending love for Classic animation since I was a child. I had to study animation. I didn't know exactly how to do it, but I wanted to be an artist for Disney.
I packed my bags and left for art school at 17. I was following my dreams and moving to the big city, Chicago. I studied animation at the School of the Art Institute of Chicago. I pulled so much inspiration from the giant high rises and walking through the big city alone at night. Seeing the small windows glowing in giant skyscrapers reminded me of the lightning bugs that would dance through the forests back home. I tried applying for Disney internships as I studied in college. Nothing seemed to come together but, after receiving my degree in Animation I moved to LA anyways. Similarly to Walt Disney's story, I left with nothing but "a suitcase and a dream". I wasn't sure what I was doing, but I knew I wanted to be an artist and work for Disney.
Today, I work in scripted television for a television studio. In my industry, yet so far from animation and I feel even farther away from my dream than ever. But, I continue to paint and draw. This might sound like a sad story, but the thing is… it's not. Because I never gave up, no matter how hard things were, and I still hold out hope to help illustrate books, design characters and landscapes for the films that I cherish so much. To be able to create the movies from the scripts I have written, to inspire young girls who never quite fit in to follow their dreams. To follow the little voice inside that tells them to dare be different. Even though I feel so far from my dream, I keep dreaming, and that's the key. To never stop dreaming. No matter how impossible it seems.
We'd love to hear more about your art. What do you do and why and what do you hope others will take away from your work?
I pull almost all of the inspiration for my work from the things I see around me. I absolutely love nature, and I constantly take photos of the things I see on vacations, day trips or walks. For the places I dream to go, I often refer to images for inspiration. I enjoy plein air painting as well, anytime I can paint outside at the park or at the beach, that is the peak of happiness for me. I also love reading and going through illustrated books for inspiration. Or studying old masters, and current artists for Disney Animation Studios.
I started as an oil painter but today I mostly paint with gouache. It's a much faster process and easier to travel with. I love oil painting and hope to do more in the future, but I have really been enjoying the fast dry time of gouache and experimenting with metallics and highly reflective mica pigments. Lately, for the first time, I have been making my own paints from dry pigments and mica powders. This is such a fun process, I feel like a little scientist mixing and concocting my own colors!
My number one goal with my art is to make people happy. I want people to look at my work and smile. The whole reason I create is to hopefully inspire other people to follow their own passions and dreams.
What do you know now that you wished you had learned earlier?
This advice is for young artists- PLEASE do your research before committing to one college. I wish I would have researched the best colleges for the job that I wanted specifically. I never knew about CalArts or ArtCenter or any of these California schools who specialized in Visual Development Art and had connections with the studios I wanted to work in. I wish I would have had the resources to research my college options more and would have applied to more places. I think I would have had better chances of getting a studio internship if I went to college out in California.
Advice for artists of any age- Stop comparing yourself to others. This is something I struggle with everyday living in this digital world we live in. Social media can be so dangerous to our mental health. I try to remind myself to stop comparing where I am in my career and in my art practice to other people. We all have different journeys and come from different levels of opportunity. Don't compare yourself to anyone, and just focus on being the best YOU, you can be.
That's really important advice – school is a huge investment and thinking through the options before making a choice is so important.  Thank you for sharing that with us. Do you have any events or exhibitions coming up? Where would one go to see more of your work? How can people support you and your artwork?
I have an exhibition on November 20th at 6:30pm @ the Academy Nightclub in Hollywood.
You can get my originals, commissions, as well as prints on my Etsy: www.etsy.com/shop/VictoriasMagicArt
View my work on my website: www.victorianelson.org.
You can support me here, on Instagram: @senoritatoria
Contact Info:
Image Credit:
Indiana Fawcett
Suggest a story: VoyageLA is built on recommendations from the community; it's how we uncover hidden gems, so if you or someone you know deserves recognition please let us know here.