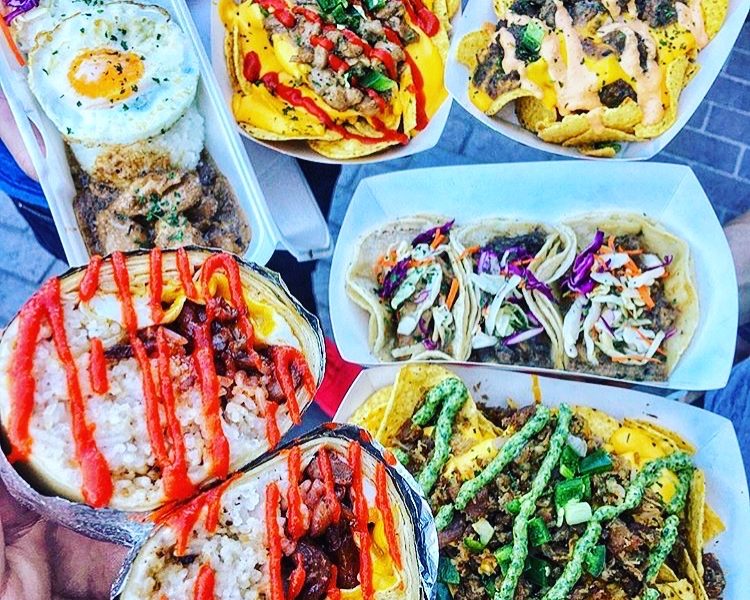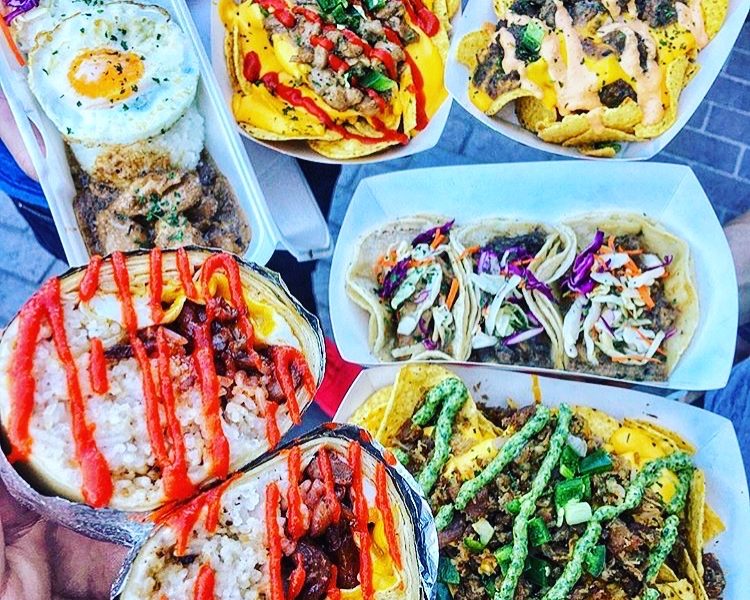 Today we'd like to introduce you to Los Angeles & Orange County's White Rabbit Truck.
Every restaurant has its own history, backstory, etc. We'd love to hear yours.
We started as 3 friends that wanted to start a business and noticed that there weren't that many Filipino Restaurants out in the mainstream. One friend just finished culinary school and two of us were in real estate. We joined forces and now have one of the longest lasting Filipino Food Trucks in California. No, we did not always know that this is what we were going to do. We started out as a 3 person team, but now are down to 2 partners. We have been friends since high school so that's pretty much family. We are Filipino Americans that wanted everybody to know how good Filipino food was. We then decided to put Filipino meats into Mexican dishes as people are already use to eating tacos and burritos. We started this business with $300, tastings with friends and family, and an air tight presentation which has carried us all the way to what you see today.
Tell us about the challenges of running a food service / restaurant business.
It was not easy to get to where we are today. It took long grueling 16 hour days every day, including holidays, to make this work. Everything that we made kept getting re-invested into the company. We started with one truck, then opened 3 restaurants. The biggest challenge to overcome was when we had to part ways with our chef partner. Through determination we persevered and found cooks to re-create the menu and build back up from a point where we thought we were going to have to sell the company.
What separates White Rabbit Truck from the other similar spots?
What makes our restaurant unique is the fact that there were not too many Filipino Food Trucks out when we started. Now, we believe we have opened the doors for many other Filipino trucks to start and get their food out there. Our most popular dish would have to be our Sisig which is a deep red pork belly. It was hard to find before, but now more and more people are being exposed to it. We have some secret menu items such as combination burritos, a 6lb burrito and a lumpia(egg roll) burrito!
Most Popular Items
Sisig Burrito


Burrito contains garlic fried rice, egg, cheese and pork.
White Rabbit Tacos


Choice of our signature chicken adobo, beefsteak, or pork sisig and pork tocino meats on corn tortillas, topped with a vinaigrette slaw.
White Rabbit Rice Bowl


Choice of our signature chicken adobo, beefsteak, or pork sisig and pork tocino meats serves with steamed rice and served with a fried egg.
Use Champorado


White Rabbit's signature dessert. A taro flavored rice pudding with coconut jelly, coconut flakes and toasted rice.Parking Advice:
Get to our locations early, which can be found on www.whiterabbittruck.com and is updated weekly, to get parking.
Happy Hour:
n/a
Average Entre Cost:$10
Address:n/a
Phone:888-907-2248
Website: www.whiterabbittruck.com
Social Media links

Image credits:
All images are owned by White Rabbit Truck