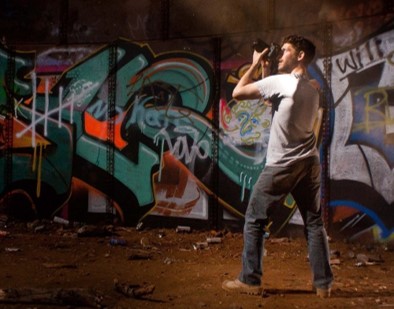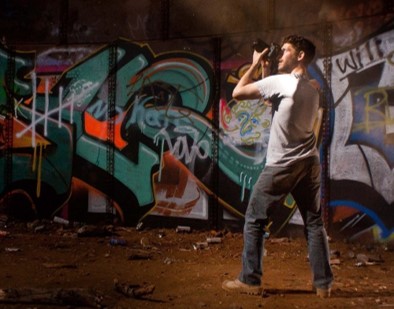 Today we'd like to introduce you to Shalev Netanel.
Shalev, we'd love to hear your story and how you got to where you are today both personally and as an artist.
I was gifted my first camera when I was five years old—one of those little red "spy" cameras that uses the 110 film shaped like a rotary phone receiver. This was when I started taking pictures, but I first seriously forayed into photography technique when I was a teenager. As the story goes, my family was driving to Yellowstone from Denver. Since I didn't have a camera at that time, I pulled out an old SLR bequeathed to my mom by her grandfather. During the two-day drive, I studied a photography manual that I had purchased at a used bookstore a few days before the trip. I took three of four rolls of film at the park, attempting to implement the various techniques that I had gleaned from the book, waiting in anticipation for two weeks before I could get the film developed. Unfortunately, the camera had a light leak, and only a handful of photographs were developed. But my interest in the technique and artistry of photography had been seriously piqued. Since then, I made sure to take a working camera with me every time I traveled.
Alas, I did not travel nearly as often as I wanted to take photographs. As a result, I tended to practice photography indoors. These early efforts in photography were decidedly "artistic." I was very enamored with multiple exposure photography, and other cameras "tricks." Since my first digital camera—a "point and shoot" model—didn't have a multiple exposure function, I experimented with recreating the multiple exposure effect by setting the camera to a long exposure and lighting objects repeatedly in a (literal) dark room. While I enjoyed the closeted intimacy of these experiments, I yearned to photograph human subjects in dynamic situations. Part of this yearning, I'm sure, came from my fondness of jazz and Indian music (both of which are highly improvisatory forms). So as a sophomore at UCLA, I signed up with student media as a photojournalist. The experience and connections I made through student media positioned me to take on professional opportunities in photojournalism, performing art, and event photography.
In November 2015, I put my life in Los Angles on hiatus, leaving to travel the world. It would not be for 23 months that I would board the flight from Addis Ababa to take me home. During my period of travel, during which I visited fourteen countries, I was able to focus on photography on my own terms, free to cultivate my own projects and experiment with different aesthetics and approaches to photographing the people I encountered. I grew a lot as a photographer and, I think, a human being during this time. The bulk of my oeuvre comes from this two-year trip abroad.
Today, I continue to focus on these documentary modes of photographic work. Additionally, I enjoy studio portraiture and using artificial lighting. The intimacy and control available in the studio environment is a refreshing juxtaposition to the dynamism and unpredictability of photographing in the "real world." One of my recent series, Portraits of Indochina Villagers [http://www.shalevnetanel.com/portraits-of-indochina-villagers/] employs highly stylized photo editing techniques to relocate the subject from his or her original background to a neutral "studio" setting. The primary focus of this series is to isolate the subject from his or her milieu, so the viewer connects with the subject as a being independent of context. Now I realize that I was drawn to this process because it allowed me to hark back to my old days of photographic experimentation, but with the inclusion of a human subject photographed in situ.
We'd love to hear more about your art. What do you do and why and what do you hope others will take away from your work?
I've photographed a diverse array of subjects: Himalayan peaks, afrobeat dancers, protestors, human cannibals, monks, dead squirrels, Bluetooth dildos, and social media influencers, to name a few. But the differences in these subjects are superficial. The art of photography is an art of closing one's eyes. When the shutter clicks, the viewfinder is momentarily blocked, and the photographer cannot see. From the experience of the photographer (and why shouldn't it count?), the cardinal subject of each photograph is the back of his or her eyelids.
For me, this moment of temporary blindness to the world is when photography comes alive. Every instance of photographic blindness constitutes a moment of bliss in which for just one damn micro-second, the buttons, dials, shutter speeds, aperture settings, notions of proper framing…cease to exist. Only at this particular moment in the creation of a photograph, typically clocked in hundredths of a second, does the photographer comport him or herself freely and openly towards the world. To borrow an expression used by Zen scholar, D.T. Suzuki, this sacrosanct moment, as it were, "Wipes away the dirt of the intellect."
Through my photography, I share the fleeting moments of temporary blindness that I was fortunate enough to experience during my travels. Although the viewers may not realize it, to me, my photographers are simulacrums of the back of my eyelids, which is where my experience begins and ends, and the experience of the viewer or subject take over.
The stereotype of a starving artist scares away many potentially talented artists from pursuing art – any advice or thoughts about how to deal with the financial concerns an aspiring artist might be concerned about?
I've known some artists (visual artists, musicians, writers, etc.) ardently opposed to taking day jobs. They perceive that working as an artist and working in another field is a zero-sum game. While I understand the fear of becoming complacent in an "ordinary" job, I don't think it's all that useful to identify oneself as an artist with how one makes income. If you are struggling, get a day job so you can afford a roof over your head, food in your mouth, and the materials needed for your medium. Virtually every person I know whose sole source of income is their art has worked side-jobs, or at least moonlighted, at some point in their careers. The ascetic lifestyle is poetic, and perhaps a good source of inspiration, but if your true goal is the life an artist, then securing the means to create art is an essential condition to being an artist. True, Jimi Hendrix pawned his guitar a bunch of times. Then again, Kafka worked as an insurance officer.
Do you have any events or exhibitions coming up? Where would one go to see more of your work? How can people support you and your artwork?
You can connect with me or see more of my work at:
www.shalevnetanel.com
IG: @netanelphotography
IG: @netanel_eventphotography
Facebook: Shalev Netanel Photography
Contact Info:
Address: 508 S. Serrano Ave. #305
Website: www.shalevnetanel.com
Phone: 3105008821
Email: netanelphotography@gmail.com
Image Credit:
Shalev Netanel
Getting in touch: VoyageLA is built on recommendations from the community; it's how we uncover hidden gems, so if you know someone who deserves recognition please let us know here.