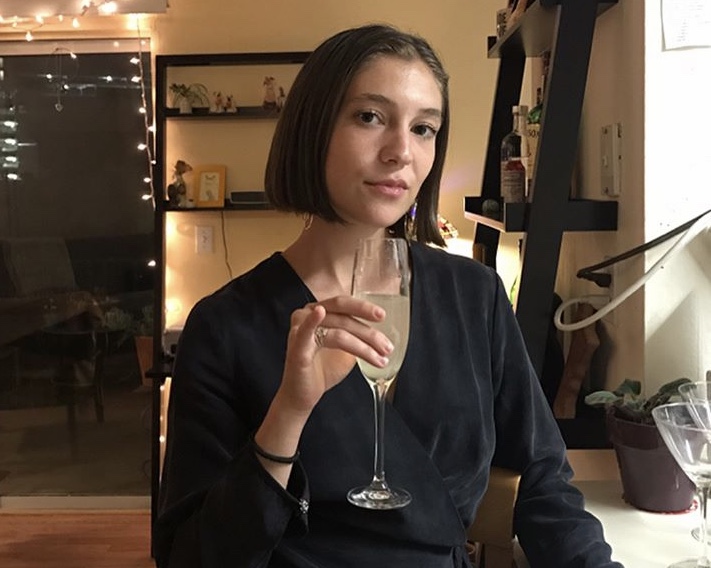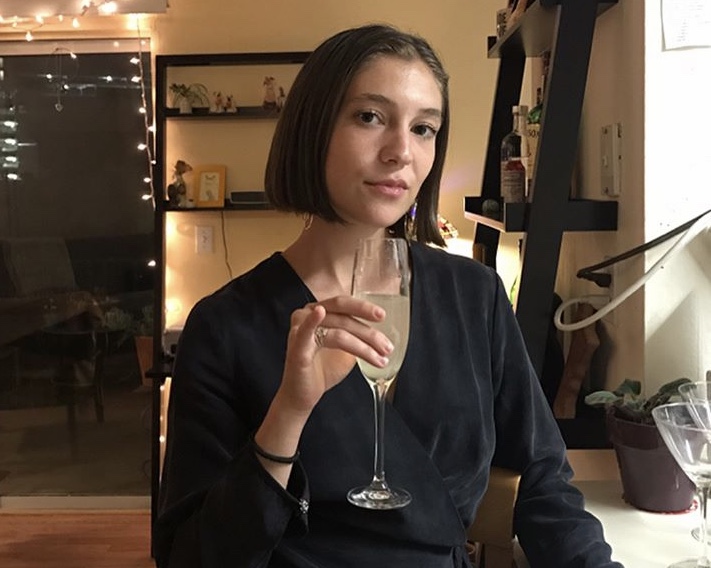 Today we'd like to introduce you to Samantha Rosenwald.
Samantha, we'd love to hear your story and how you got to where you are today both personally and as an artist.
Between the ages of five and thirteen, I was comically fat. I was oblivious to this, however, until an incident in first grade; at recess, a group of my classmates started poking my stomach, calling me chubby, and making up some witty on-the-spot nicknames for me. After I had had enough, I burst out in my best impression of a defiant, confident person with, "I may be chubby, but at least I'm strong!" Painful silence led to hysterical laughter. I became acutely aware of the impotence of my words, aware of my double chin as I emphatically pronounced my consonants, aware of the belly hanging out the bottom of my Limited Too t-shirt.
That's the moment I realized my comedic effect. When I yell, it's a joke. If I fall, it's slapstick. Born that chubby, frizzy girl and raised in the image-centric, hyper-glossed city of LA, I have learned to rely on humor as a social lubricant. If I could mask earnestness, fear, anal paranoia, and anxiety with comedy, I could be unflappable. Though this story is old now, it's seared into my brain as something funny, but mostly something sad and painful — and I think all of those emotions and contradictions define me pretty poignantly still. I'm still that freaky chicken nugget of a girl; I always make fun of the things that are the most heartbreaking to me; I'm still the clown who exhausts herself by trying to maintain an illusion of social effortlessness and chill-girl good humor.
We'd love to hear more about your art. What do you do you do and why and what do you hope others will take away from your work?
My favorite artistic material to use is the small but powerful colored pencil. Mostly, I make colored pencil on canvas paintings, but lately, I've been exploring colored pencil on ceramic and fabric sculptures as well. Thematically, my art is about the conflicts and resonances between anxiety and comedy, perfectionism and apathy, and success and failure. It's about the sad, funny, anal girl. The anal girl, like the abject artists of the 1980s and 90s, strives to be (rather than to produce) the antidote to an economy of patriarchal commercialism and the overarching expectation of female perfection. If she can become the source of suffocating anxiety, then (maybe) she can undermine it by making it hers – by making it funny or strange.
In this way, my work is about a desperate attempt at perfection and the failure to achieve it. But it might be more apt to say that the work is about success – a degree of success about which I feel equal levels of adoration and contempt. Success – socially, art historically, or physically – is striven for with anal intensity, obsessed over, cried over. But, once it is achieved, it's not as great as it seemed. It feels fake or hollow — laughably sad. Formally, my work harnesses these neurotic and comic tendencies. The use of colored pencils, not only points to a dissonance between highbrow and lowbrow, but it also parallels the labor of the obsessive overachiever who must color furiously toward perfection. That anal girl, in her relentless perfectionism, appears to be fun, or at least socially compliant, but within her neurotic attempts at greatness, there is an innate glitch: sinister disobedience or a rippling comic strangeness that, in itself, is radically uncomfortable.
What do you think it takes to be successful as an artist?
That's a difficult question, mostly because I'm still figuring it out. Success is such a loaded word and can change entirely based on the individual, the circumstance, or the time of day. I'd say success, in general, means having the opportunities and the means to be happy. Being a successful artist would, then, mean being able to make good, important art against a backdrop of people who care and support you. I will let you know more definitively, though, when I find it.
Do you have any events or exhibitions coming up? Where would one go to see more of your work? How can people support you and your artwork?
I'd say the easiest way to see my art is either through my Instagram (samanth_jr) or my website (samanthajrosenwald.com). Both are nice and quick ways to document and remind myself what I'm doing and what I've done. Recently, I've shown my work around California and the west coast, and have more projects and shows in the works. If people want to support my work, they're welcome to dm me or email!
Contact Info:
Image Credit:
Samantha Rosenwald
Getting in touch: VoyageLA is built on recommendations from the community; it's how we uncover hidden gems, so if you know someone who deserves recognition please let us know here.