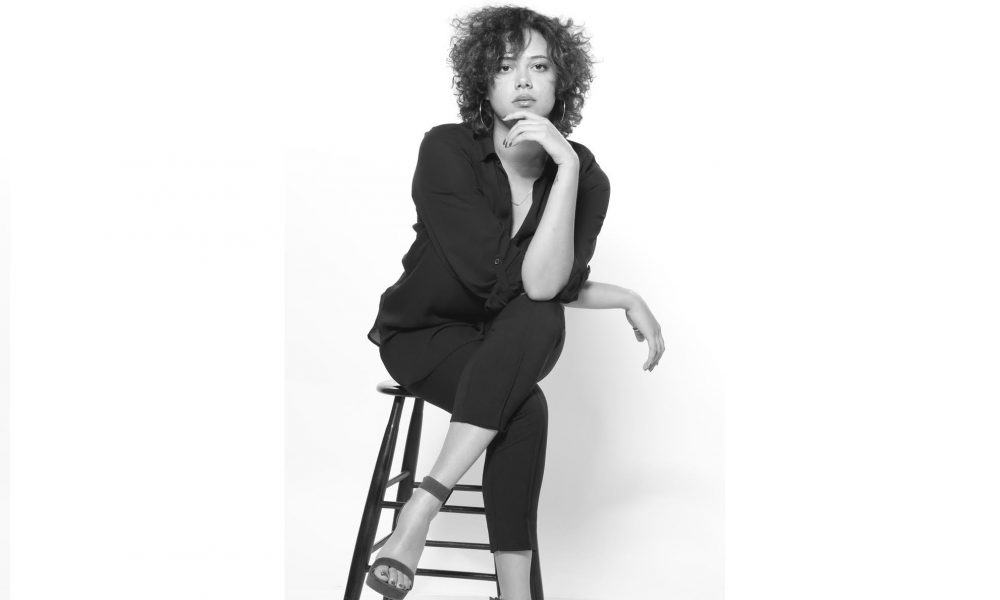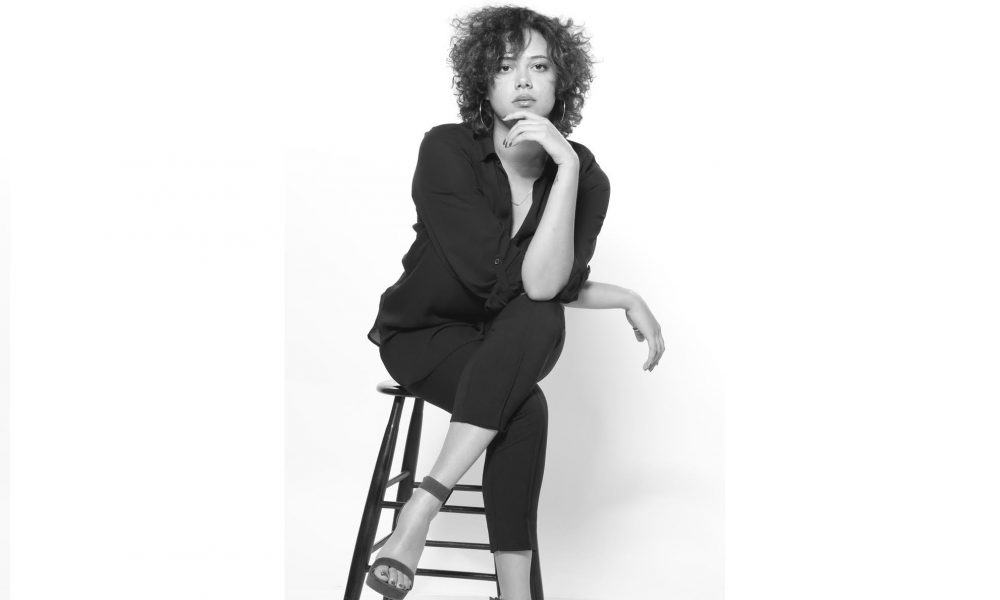 Today we'd like to introduce you to Sabs.
Sabs, we'd love to hear your story and how you got to where you are today both personally and as an artist.
I guess I should start with my family since they leave such profoundly visible fingerprints on everything I do. My parents' families are such complex webs. My father's family is from New Orleans (from, meaning, of course that New Orleans is the cultural anchor of my fraternal family tree post-transatlantic slave trade). We still aren't sure of the exact mixture but we claim roots to North and West Africa, France, Italy, and the Choctaw Tribe of Southeast America. My mother's family has had the luxury of some relative clarity with regards to where they came from. Her paternal grandparents both immigrated from Portugal, and her maternal grandparents, from Puerto Rico and Italy. My parents met here in LA, got married here, built a life here, raised my brothers and me here. My parents are normals – they've always been hard workers, they've built businesses together and independently, they believe very wholeheartedly in the bootstrap narrative, they were always very concerned with making sure we were doing things the "right" way. We went to church, my brothers and I went to good schools, we were all very active. My brothers were high achievers, I was more so a busy-body.
I was very much involved in entertainment at a young age. I think my parents thought it'd be constructive to put me in every performing arts-related class or activity they could think to put me in. I always had some sort of agent/professional management, some of my earliest memories are of being on some sort of set or having a camera in my face. I did everything- I danced, sang, acted, modeled. According to my mom, I was pretty good at all of these and had I persisted, I could have had a career as a performer; I don't know if I believe her. My childhood was strange – not terrible, but there is something about being hypervisible before having the chance to even form the first inquiries about who you are that's… disruptive. Falling in love with reading and writing, I think, was a direct reaction to this. Literature was a way to quietly take back my time, make space for myself and plant the first seedlings of a life searching for solace in conversations with the self.
Currently, by day, I'm normal – I have a 9-5 job and I mostly make things in the wee hours under drunken stupor. Which is fine… not ideal, but fine.
What do you do and why and what do you hope others will take away from your work?
What do I do? I'm laughing, of course, because every time I am asked this, I give a different answer for the sake of brevity. But since there is no noisy band to scream over nor a character count to consider, I suppose I can be a bit more long-winded in my explanation than I usually am. I call myself an arts community extra and researcher storyteller. I've always had this compulsory drive to contribute to the community but I'm an anxious ball of self-consciousness, I don't do crowds well, and putting together cohesive and effective campaigns is not my strong suit whatsoever, so I've found other ways to engage with my community- ways that I believe have been more helpful to the community and more fulfilling for me. The ways in which this compulsion manifests is so varied, but the bottom line is that I am literally opening myself to being a helping hand (or face or foot or whatever) where needed; sometimes that's being the obnoxious Instagram re-poster, sometimes it's opening my space to my community, sometimes it's being a stand-in for a film or modeling some gear, sometimes it's putting together a reading list, sometimes it's being a proofreader. For example, I recently helped artist Reva Santo (http://www.revasanto.com/) shoot a concept/pitch film so she and her team can raise money to produce this amazing story about a young artist and her attempts to find her footing after sexual trauma. Reva is a new friend, and I was so excited to do what I could to make sure she gets to tell this story because it's a vital contribution to our community's conversations about sexuality, assault, identity, spirituality and the existence of community itself.
As a researcher storyteller, I do an unbelievable amount of consuming- information, stories, observing people in my personal life and in the public- and I occasionally turn what I read, watch, observe and learn into "art", mostly writing. Years ago I did acrylic and digital portraits of people I knew and loved in my community, my family, people I perceived to be cultural icons, and I used to show them at local group exhibitions. More recently my work has been wordy, self-indulgent, microscopic, highly personal and haphazardly thrown out into the world via the internet. Sometimes the storytelling emerges as poetry, an essay, a short story, fable, bits of flash fiction; sometimes they are accompanied by an illustration, a photograph, a video, a selfie, or a sloppily scribbled handwritten note. Most of my work is concerned with the processes involved in constructing and deconstructing identity; I now often ask myself "Why am I this way?" or "Why are they that way?" as opposed to "Who is important?" or "Who needs to be seen?" My work often stems from the same question, but beyond that, it's pretty directionless. There's no singular message, no answers, many times there's a real lack of fluidity or continuity even in the aesthetic presentation of the work. I think that is my favorite thing about what I "do" though – it's not meant to give answers, its meant to annoy people, frustrate people, confuse people; and if a few people find some minuscule, microscopic inkling of joy or peace in reading what I write, looking at or partaking in any way in my process, that's really cool.
Artists face many challenges, but what do you feel is the most pressing among them?
Capitalism; personally, the pressure to commodify and capitalize on my work has led me down some weird paths that I wish I hadn't gone down and I know I am not alone in that. I think this colonized and commodification-centered approach to art-making breeds egomaniacal monsters (some, admittedly very beautiful, but monsters they are, nonetheless).
We're already doing this in Indigenous/Black-led, queer-led and femme-led spaces but more folks involved in dismantling capitalism and decolonizing community art spaces would result in more people feeling comfortable taking on different and incredibly important roles in art-making and community building. There's this tightrope walk that artists have to do under this model where we have to simultaneously think about "the work", its influence (as opposed to its positive/negative impact) and whether or not that influence will make the production of said "art" a "viable" or successful investment- which is icky. I don't want to think of my work as an economic investment; creating art should be an offering, a service, a natural conversation, an expression, a process wholly independent from whatever it is in the mainstream culture right now. I don't know how we do this on a larger scale, but I like to think I'm working to construct a creative practice that doesn't rely on selling my work, my time, or my ideas. I just make it, and share it. Or I show up and help. Or I shut up, stay out of the way and let someone tell a story or share an idea without co-opting for visibility.
Do you have any events or exhibitions coming up? Where would one go to see more of your work? How can people support you and your artwork?
Instagram is still the platform upon which my work remains; it's just the easiest way to commune because who isn't on it, right? That's where everything is shared – my work, my community's work, cool shit, confusing shit, frustrating shit. It all ends up there. As far as support goes, there are two primary things folks can do to support at this time:
1. Engage with me on Instagram (https://www.instagram.com/sabs.abc)- ask me questions, tell me your thoughts, send me love letters, whatever. Follows and likes are cool, but my work literally thrives off of my interactions and conversations with people, so… talk to me.
2. If you are able to financially contribute to community work, do so. If you call yourself an ally to people of color, black people, women, black women, and queer folk, financial reparations are the primary way to be an effective ally, there is no skirting that fact, SO two ways to do that:
– Contribute to Trust Issues by Reva Santo (http://www.revasanto.com/trustissues)
– And I accept direct just because donations via Paypal (https://www.paypal.me/SabraeDanielle)
Contact Info:
Image Credit:
Reva Santo (film stills from Trust Issues)
Suggest a story: VoyageLA is built on recommendations from the community; it's how we uncover hidden gems, so if you or someone you know deserves recognition please let us know here.