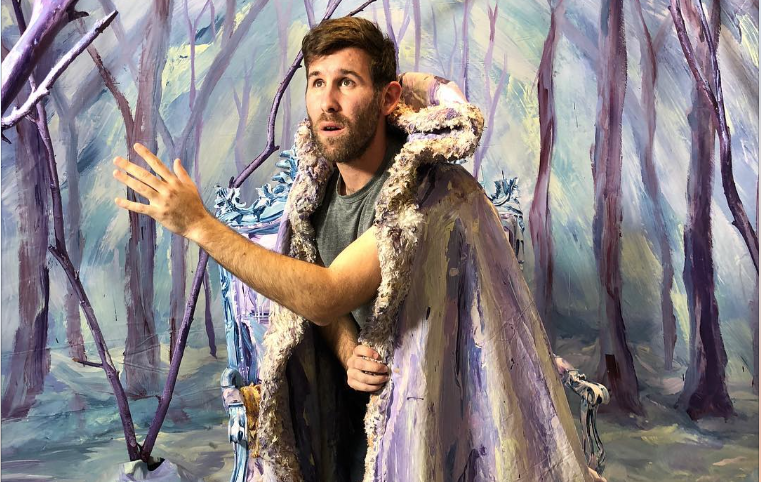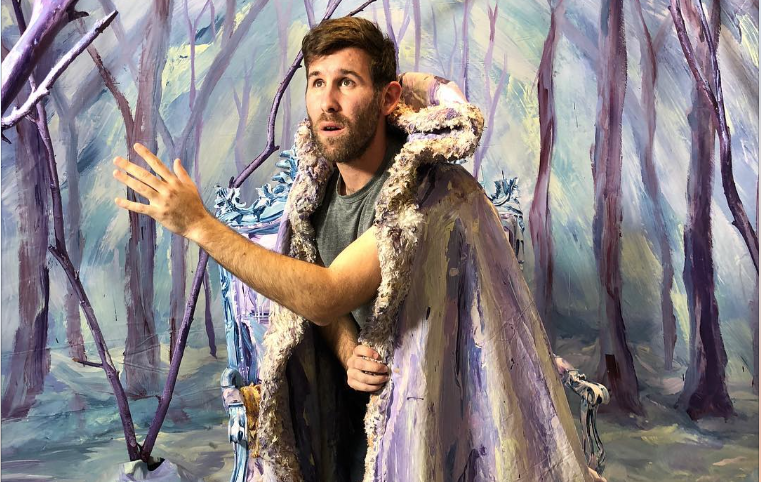 Today we'd like to introduce you to Ross Everett.
Ross, we'd love to hear your story and how you got to where you are today both personally and as an artist.
I think my story was pretty run of the mill until my late twenties. I always loved comedy – the Comedy Central half hour stand up specials, Scrubs, Arrested Development – you know the sort. I moved out to LA right after college and landed a sweet internship on The Tonight Show with Conan O'Brien which eventually turned into a job in the clip research department.
After the whole Late Night debacle went down, I found a home creating YouTube videos with a company called Maker Studios in Venice, which at the time was a small startup (this was pre – the near billion dollar deal where they sold to Disney). Working in the YouTube comedy game eventually landed me a spot as a host for a popular YouTube channel called SourceFed where I spun out daily videos recapping news stories with a bit of a comedic spin. I spent about seven years almost exclusively making YouTube videos with a smattering of successes.
I had initially thought I wanted to be the next Stephen Colbert. I had interned on The Colbert Report in college and it was there that I had an epiphany of what my future could look like after I had pitched a joke that made it onto the show. However, after my YouTube presence dwindled from a mixture of burnout and an inability to distinguish what I felt was a clear voice for myself amongst the ever-growing landscape of "digital influencers" I set out on a sort of "EAT, PRAY, LOVE", gotta find myself, pilgrimage.
It was there that I started to dip my toe into the world of personal development work and seminars – albeit reluctantly. These seminars led me to taking some pretty audacious (or so they felt at the time) risks in my life and career- which included traveling to a theater school in France to study with a master clown teacher- in hopes of finding something special and different that I could offer.
It was there that I discovered that this intersection of the personal development world, clowning, and the improv/sketch/stand-up background I had to spend my early twenties entrenched it could come together in a very unique way that I had never seen before.
It was from those fires that I forged a one-man comedy show parodying the world of personal development called STOP STOPPING THE UNSTOPPABLE. Since then, I've taken the show to Australia, New York, Los Angeles, and San Francisco, written a book, and have continued to tour with it to this day.
We'd love to hear more about your art. What do you do and why and what do you hope others will take away from your work?
My art is about comedy. I've always loved how comedy and laughter can take the mundane, difficult, sad, or otherwise intolerable and make it palatable. I've always tried to deliver a message with comedy (sometimes too heavy-handedly, I'll admit).
Comedy has always kept me entertained and held my attention, and I've always wondered why the more boring subjects and stories didn't try to spruce things up with more spectacle and laughter.
I got bored of the "guy with a microphone" form of comedy. I would be at shows and one comic would come up after another and although their voices, jokes, and styles were different, I found myself watching the patterns that the medium fell into.
It wasn't until I saw my friend Zach Zucker perform a clown piece at the now-defunct iO West theater that I realized there was a whole new world of comedy out there that, to me, felt universal. Zach had me laughing so hard my sides hurt and most of it was done without saying a word. Boy, don't I wish I could go back to a time where Zach didn't say a word – but I digress.
Clown showed me a world of PLAY – and revealed to me something that I've always been drawn to but could never articulate. Comedy can be a very mean place, and that's okay. But the comedy that I've always loved has been uplifting and PLAYFUL. A sense of "we're all on the same team here and we're having fun." And by "we" I mean the performer AND the audience. It's a team effort, in my mind.
I've since adopted a motto of "If we're not having fun, we're doing something wrong."
What do you think it takes to be successful as an artist?
Tricky question! I think I define success on two prongs:
1) Fulfillment – are you fulfilled doing what you're doing
2) CASH MONEY! – Can you pay your rent, afford good food, buy new shoes at appropriate times, etc.
This might be my upbringing talking, but I've felt the most successful in my career when I could pay my own cell phone bill and have money left over for fun activities.
Anyone can be an artist – in fact, I'd argue that we all are. But I'll see myself as a successful artist when it feels sustainable and less like a flash (or series of flashes) in a pan.
Having said that, I hope anyone reading this has lower standards than I do around this.
Do you have any events or exhibitions coming up? Where would one go to see more of your work? How can people support you and your artwork?
I'm currently performing my show Stop Stopping The Unstoppable in different venues around LA and am putting together a summer tour. You can find dates and more information at www.StopStoppingTheUnstoppable.com.
I also recently self-published the book Stop Stopping The Unstoppable: Becoming A You That's Better than you that's now for sale on the website.
Please buy two or more copies of the book and come to the show with all of your friends.
Contact Info:

Image Credit:
Aaron Arnold, Andrew Ross-Perry, Richard M. Johnson
Getting in touch: VoyageLA is built on recommendations from the community; it's how we uncover hidden gems, so if you know someone who deserves recognition please let us know here.