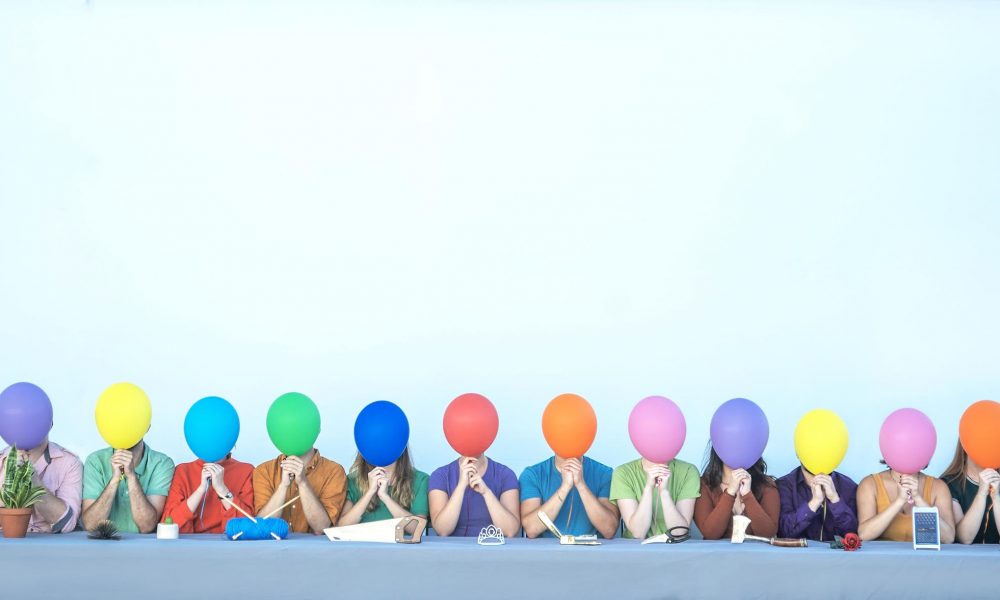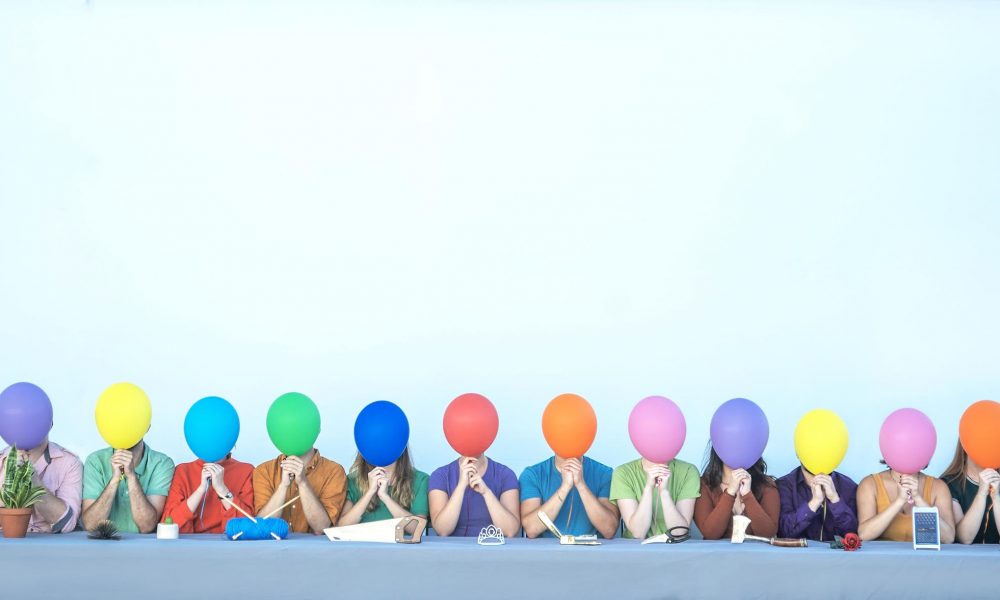 Today we'd like to introduce you to Rosie Glen-Lambert.
Rosie, we'd love to hear your story and how you got to where you are today both personally and as an artist.
I love collaborating, but I hate bureaucracy. As such, I have never been good at sitting around and waiting for opportunities. In middle school I wanted a children's theatre program at my Hebrew School, so I started one. In college there was no co-ed sketch comedy team, so I made one. In high school we lost our drama teacher due to budget cuts, so I found the key to our drama room and broke in and ran rehearsals after school (Has enough time passed to admit that? I categorically denied it to our principal when she asked us how we got in that day. I was 16…I think she retired…I feel like this is fine?) I am someone who sees potential and can only wait so long for the bureaucratic "yes." In retrospect I've always been a director, even before I started calling myself one.
I entered college as an Acting Major. During my second year in college I took a directing class because I thought it would make me a better actor. I found throughout the course that directing not only gave me the opportunity to choose and frame what stories will get told (an attractive concept as a young woman who was, as an actor, too often offered such enticing roles as "beautiful woman with secret" or "ugly woman who is a good listener"), but it also allowed me the opportunity to deeply collaborate with actors, designers, and theatre practitioners. What first drew me to theatre, even before I could express it quite so eloquently, was the spirit of collaboration. I love and have always loved that it forces you to rely on others, celebrate people's successes, and benefit from their talents and skills. As a director, you set the tone for how your team will work with one another by listening and collaborating generously. You get to flow from a meeting with your scenic designer to rehearsal with your actors and hear the diverse vantage points from which people you trust are coming at the project you are directing. It is exciting, it is sacred, it is a gift.
The Attic Collective, the company for which I am the Founder and Artistic Director, grew from the intersection of that zest for creating opportunities and value placed on collaboration. In my senior year of college in the spring of 2013, I found myself uninspired by the theatrical opportunities available that quarter. I had just taken a devised theatre course the previous quarter, and I was fascinated by the work of Ariane Mnouchkine (Théâtre du Soleil), Emma Rice (Kneehigh Theatre), and Anne Bogart (SITI Company). I assembled a group of collaborators, and we created our first devised play, performed in the attic of my home in Santa Cruz. It was exciting, it was bold, it was too realistic and the police got called on us because of what sounded like a real domestic dispute (they rolled their eyes when I told them we were doing theatre upstairs and suggested that next time I warn my neighbors). But, more than anything, it ignited within the group a spark for collaborative creation and storytelling.
Since relocating to Los Angeles, The Attic Collective has produced four full-length plays, the most recent one winning "Top of the Fringe," "Best Ensemble," and "Best of the Broadwater" in this summer's Hollywood Fringe Festival. We also offer free workshops once every three months for members of the community to learn from one another and practice their skills. We have cultivated an aesthetic that is uniquely our own, collaborated with other theatre companies in Los Angeles, won awards, gotten wonderful reviews, and built a following comprised of both "theatre people" and "non-theatre people." We are very proud of our ability to draw young people and people who "don't see theatre" to our performances. We believe that theatre can be, should be, and is for everyone.
That's my/our story. So far.
We'd love to hear more about your art. What do you do and why and what do you hope others will take away from your work?
I tried a couple different times, in answering this question, to paraphrase our mission statement. Then I realized that we worked really hard on writing a mission statement for a reason. So, in conclusion, here is our mission statement:
"The Attic Collective is a community of diverse young artists whose unique approach to live performance strives to redefine theatre, both in who it is for and what it can be. Our work investigates the human experience with equal parts joy and profundity; by utilizing magical realism, clowning, movement, music, and an emphasis on design, our work tackles universal questions through a lens of wonder and discovery. We offer our audiences universes unbound by the rules of reality as a sanctuary of escape to, and not from, their own emotions. We create theatre for theatre-lovers, theatre-haters, theatre-skeptics, theatre-believers, theatre professionals, theatre novices, or, put more simply: We create theatre for everyone."
I think that does a good job of summing up the work we do and why we do it, but to elaborate a bit:
One of our strengths as a theatre company is our dedication to collaboration. A lot of the work we do is new or devised, meaning it is heavily dependent on our ability to tell stories as a group. I believe a lot of why the work we create is so cohesive is due to the care we put into the cultivation of our dynamic as a collective. We begin our rehearsals, meetings, and development sessions with a check-in about our daily triumphs, struggles, and goals. This allows us time to vent about our failures, celebrate one another's successes, and decompress from our days before we transition into focusing on the work we are doing. I think that investing in your collaborators deepens the work you make together, and creates a more enjoyable experience for an eventual audience. To quote a favorite audience review we got this summer, "If everyone in The Attic Collective doesn't love each other, then they really are great actors, because it seems like the most joyful theater company in town."
The Attic Collective is known for having detailed designs which play a key role in the storytelling of our shows. We have an amazing group of resident designers (Rebecca Carr, Lex Gernon, Joey Guthman, and Lily Sorenson) who work together terrifically to build unique environments in which our performers can play and explore. Our most recent production, "The Last Croissant," became pretty well known within the Hollywood Fringe Festival community for having perhaps the most intricate load-in process in Fringe history (which is significant considering you are given only 15 minutes to load in and to load out your entire set, with a different show performing just before and just after you.) For eight performances nine actors brought in three tents, approximately 15 rugs, a picnic table, lighting equipment, 4 chairs, a camping stove, 6 ladders, an enormous amount of costumes and props, and around 1,000 paper cranes and set them up for the beginning of the play in 15 minutes while simultaneously singing for an audience that witnessed the entirety of this set-up. Our company motto has occasionally been described as "more is more", and I wouldn't have it any other way.
Another cool thing we do as a company is offering workshops once every three months that are free and open to the community! Our workshops can focus on any number of different skills: writing, storytelling, viewpoints, clowning, etc. Los Angeles is full of acting classes that are typically pretty expensive and competitive, and sometimes it's great to get that kind of specialized training under the guidance of an instructor. But often the benefit of those classes isn't the instructor or the institution giving them, but the opportunity to meet other artists and practice skills. And that is the philosophy behind our free public workshops: Gather in a public park on a Sunday, make connections with other artists, practice and play. The price of admission is a positive attitude and the willingness to collaborate.
How can artists connect with other artists?
Being an artist, sometimes your strongest relationship is with your art. Even as I have built an amazing community who I create with and am inspired by, I still find myself feeling that loneliness from time to time. I think it's somewhat unavoidable. What matters, in my opinion, is what you do to progress past that feeling. Here is the best advice I have to give:
1. Invest in the communities you have and the people you know. In my experience, some of the loneliest people in this industry are the ladder-climbers and the people who look past the person they're currently talking to at the party to see what's good across the room. I attribute so much of the success and joy I have experienced working in theatre to the people I surround myself with. Some of the people I work with professionally today are people I met tipsy in the forest my freshman year of college (I went to Santa Cruz.) We have believed in one another and cheered one another on through years of successes and failures, and as our careers have advanced we have been able to lift one another up. Don't get excited to one day meet "the better people." Believe that the friends and artists you know and believe in now will one day be "the better people."
2. Don't be a dick. Truthfully. There are thousands of people in this city who want to be actors. There are tons of people who could take that one job you're up for. There are plenty of directors, designers, and technicians to go around. Often what sets you apart isn't your immense talent, it's whether or not you're pleasant to have in the room. I'll take a mediocre actor with heart over a good actor who's unkind any day of the week. From where I'm sitting, being kind will get you more jobs and more friends.
Do you have any events or exhibitions coming up? Where would one go to see more of your work? How can people support you and your artwork?
We perform all over Los Angeles! Our next project will be a remount of a show we did in the summer of 2018 called "I Decided I'm Fine: A Roach Play". It is an exploration of hoarding and grief (which maybe also has a bit of a cockroach musical midway?) The show struck a unique chord with our audiences and has been the source of continued conversation, so we feel really excited to return to it and make improvements. You can catch that at studio/stage in Hollywood in February of 2020! You can keep up with our performance schedule for this and other projects through our Instagram, Facebook page, and website.
There are so many ways to support what we do. Reach out about making a donation to help support our future productions and workshops! Spread the word about our company! Recommend our work to a friend or rich uncle! Get some sweet Attic Collective merch through our website! And the best way to support our company: Come out to see our shows (and bring a friend)!
Contact Info:
Image Credit:
Rachel Rambaldi (Photo with balloons covering faces, Photo of Ranger and Woman looking at crane, Photo of woman in green light in crowded room with Goblin Character below her)
Matt Kamimura (Official Hollywood Fringe Awards Photo)
Stephanie Fishbein (Photo of people jumping with confetti surrounding them, Photo of three women with one woman smoking)
All other photos were taken non-professionally.
(I have a personal relationship with all of these photographers-they are great!-and would like to give them specific credit in this article, if possible!)