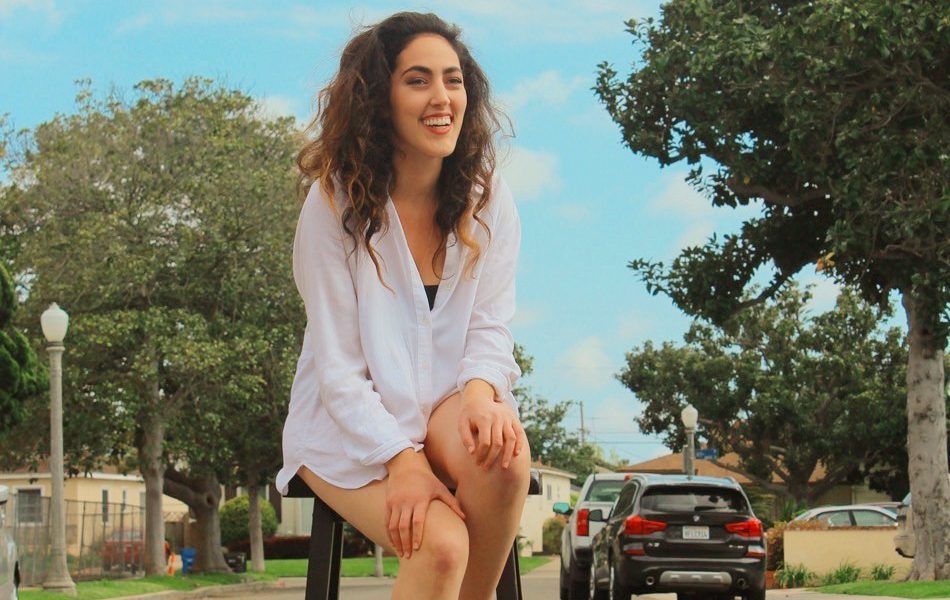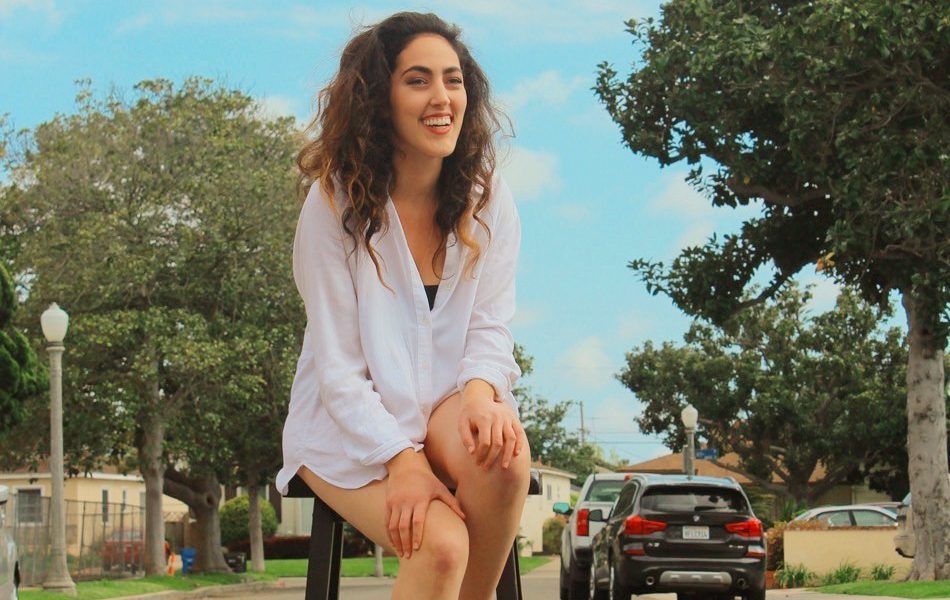 Today we'd like to introduce you to Rachel Kaftan.
Alright, so thank you so much for sharing your story and insight with our readers. To kick things off, can you tell us a bit about how you got started?
Bizarre as it may sound, I discovered my love for performance because of the many irrational fears I had growing up. What I found horrifying, most other kids my age found exhilarating. Dogs, waterslides, noisy playgrounds, and Santa Claus' lap were just a select few out of a long list of reasons I chose to stay inside for a whole summer. My extremely sensitive, slightly chubby, fully-unibrowed self was much happier in the confines of my home where nothing moved "too fast" and everything was easy to control. During those hermit years, I developed my creative bug. I painted constantly, kept the Funny Girl soundtrack on repeat, and frequently used my family's living room to reenact the tragic final scene of West Side Story (usually as Maria, but occasionally as Officer Krupke). It wasn't until middle school, though, when I became the first-ever seventh-grade Tevye in an all-girls' production of "Fiddler on the Roof," that I realized self-entertainment (and entertaining others) could turn into a real-life, "grownup job." Hence, the start of my path as an actor.
Every year during high school, I performed in the spring musicals but channeled more of my performance energy into mock trial, a nation-wide competition that, to me, was like getting to star in my own True Detective series. The sport (and yes, I consider mock trial a sport) forced me to improvise, pay attention, and gauge my audience relentlessly. As I ripped apart countless cross examinations and closing arguments, I ripped through many of my childhood fears as well. My passion for performance fueled a kind of self-confidence that I had never felt before. I sat on Santa Claus' lap for the first time (as a joke—I'm Jewish) and at age nineteen, I finally went down a waterslide. The hermit years, for the most part, were behind me. I attended Loyola Marymount University as a Theatre Arts major/double minor in Philosophy and Jewish Studies. In spring of 2019, I was given the opportunity to study acting in Germany and Croatia. Those four months abroad were life-changing in ways that I couldn't even track at the time. We studied with teachers and artists from all around the world, and I began to seriously hone my craft. For the final performance, I was cast as the rabid, hyper-sexual, reptilian-esque dog butcher…yup. That role is what helped me solidify the kind of artist I want to be—one who is bold, loud, obscene, and walks head-on into all her fears.
We all face challenges, but looking back would you describe it as a relatively smooth road?
I wouldn't say it's been a smooth road per se, but it hasn't been a terrible one either. My high school didn't have much funding for its drama department, so I never got to experience the glitzy PTSA-powered productions that so many of my theatre peers at neighboring schools were involved in. I remember being at school every night until 10 or 11pm for our musical's tech week, and only four people showed up on opening night…two of them being my cheerleading mothers. It was painful, but it taught me to bring my all, no matter the size of my audience. Coming from a dinky drama department in high school, I had adopted the "big fish in small pond" mentality, so LMU (and LA as a whole) felt like a huge shock to the system. I wasn't cast in the mainstage shows on campus, which was a blow to my "big fish" ego at the time. But I had to realize that while some are regularly cast in shows, most are regularly not cast. And in terms of the professional acting world, rejection is just part of the contract.
To experience rejection for the first time, and many times after that, was painful, but I finally embraced the mindset that at least LMU could give me the valuable education of rejection when I still had a roof over my head. Everyday struggles I find myself in are my neuroses and doubts related to acting. Thankfully I can say they've become more occasional as I've gotten busier with the projects I work on, but still, it is easy to slip into destructive thinking. My inner self-critic can get annoyingly loud at times: "Why are you going into acting?" "Who's to say you're worthy of taking up this space?" In those moments, it's all a matter of stepping back, breathing, and reminding oneself that "Yes, maybe you are a little crazy to take up acting. But that's okay. Trust the crazy, and take up all the space you need. People will listen." Easier said than done, of course, but it's a reminder I'll be giving myself for the rest of my life, no matter which profession.
Thanks for sharing that. So, maybe next you can tell us a bit more about your work?
In addition to my Theatre Arts degree, I also hold a double minor in Philosophy and Jewish Studies. I enjoy thinking, and oftentimes I'll find myself going down existential rabbit holes in my head, thus my interest towards Philosophy. I'm also tremendously passionate about social justice, especially as it relates to trauma and my own family's Holocaust history, thus my attraction to Jewish Studies. To make art that comments on social issues and encourages people to challenge their own stuck ways of thinking is how I believe we can continue to revolutionize theatre. Inspirations that come to mind are Hannah Gadsby's "Nanette" and John Leguizamo's "Latin American History for Morons." As of right now, I am head-deep in producing a self-written, autobiographical solo show called BOY VEY. My play walks a fine line as it weaves back and forth between tragic Holocaust content and comedic, cringe-worthy dating stories. At its core, BOY VEY is a story of inherited trauma and how I've experienced it both as a Jew and as a woman. And I am thrilled to share it with the world (via livestream) come April.
To find more information on the show and contribute to our fundraiser (which will launch in February), please visit and follow the Facebook and Instagram pages, which are copied below. We love new followers! In terms of what I specialize in, I've realized (especially during quarantine) that I have a talent for talking to myself. As a little kid/only child, I did this a lot, so it's no surprise that some of it is culminating in a one-woman show. Much of how this talent manifests behind closed doors, however, is through my many weird, experimental voices, sounds, and characters that I enjoy whipping out for friends and family from time to time. As an example, I traveled over Thanksgiving break with my friend and her mom, and by the end of the trip, the mom kept requesting things like, "Do creepy British baby voice again!" I think what I'm most proud of is my willingness to go "creepy" like that, my enthusiasm for ugly, uncomfortable characters, and my shamelessness in inhabiting them. So many women, especially in Hollywood, feel pressured to appear flawless in everything they do. But that seems boring and too difficult to keep up, so I appreciate that I've given myself freedom to experiment with the dirty, lawless, grimy characters that I make up in my head.
Can you talk to us a bit about happiness and what makes you happy?
Big question! Lots of things make me happy. Besides cute Chow Chow dog reels and pasta, I think I get most joy from my family (the two doting cheerleading mothers and extended Jewish "mishpucha") and my chosen family—the people who have been by my side as friends, mentors, and fellow artists. One thing I loved to do (pre-Covid) was find obscure shows happening around L. A. just to see what other artists were up to. I also love treating my city as though I'm a tourist. As I drive around town, I keep an eye out for billboards featuring different exhibits and events and (again, pre-Covid) did a lot of fun exploring by myself and with friends. One day last winter, I left class on a Tuesday morning and drove all the way to downtown, so I could pay homage to Marilyn Monroe and journal on a bench next to Jack Lemmon's grave. As creatives, it's crucial that we treat ourselves to artsy spa days like that. And they always make me super happy.
Contact Info:

Image Credits
Timo Sumida, Arden Sanchez, Ivanna Alcantara, Olivia Schlosstein
Suggest a Story:
 VoyageLA is built on recommendations from the community; it's how we uncover hidden gems, so if you or someone you know deserves recognition please let us know 
here.