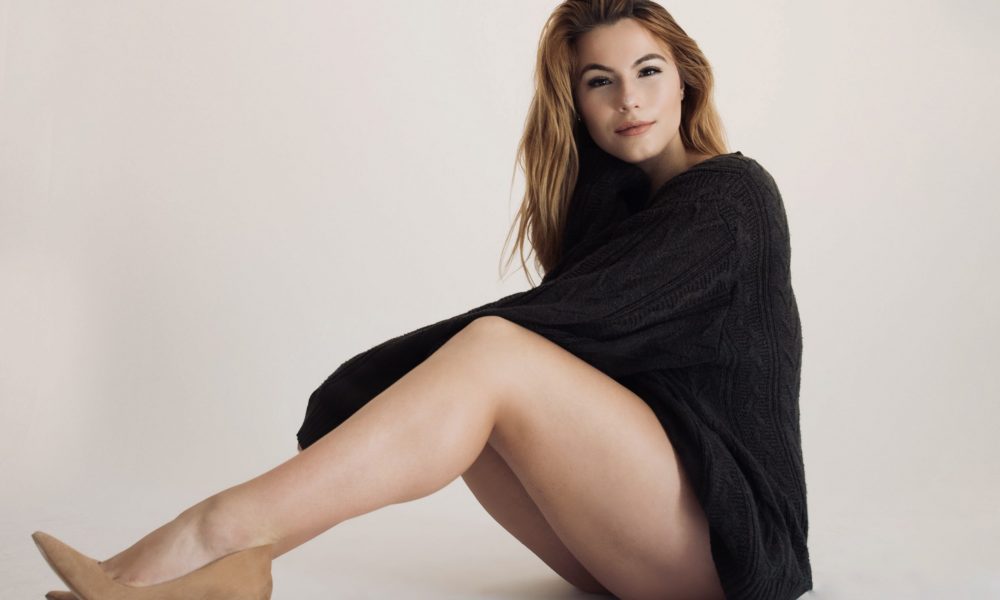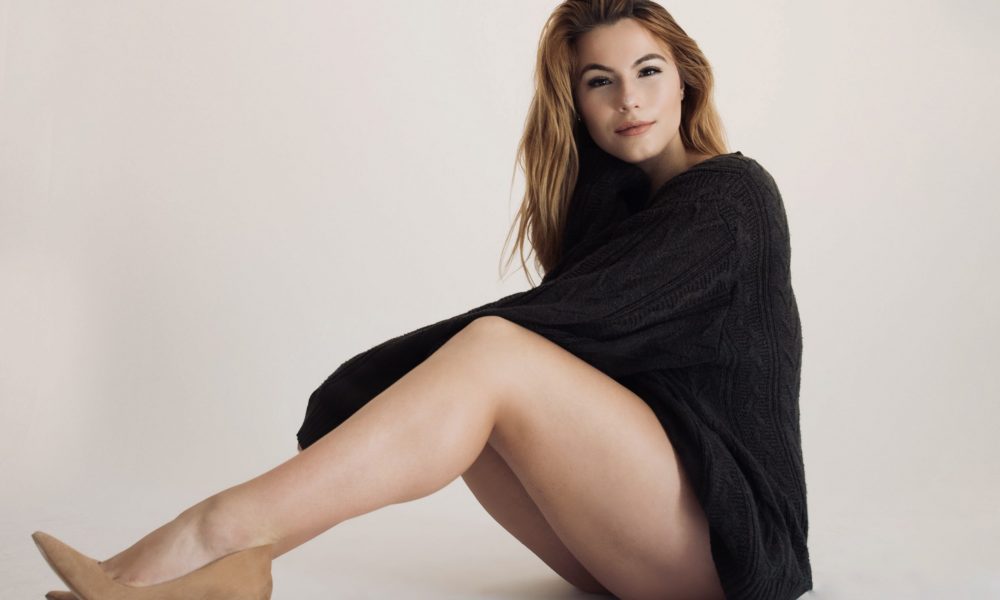 Today we'd like to introduce you to Rachel Hospers.
Rachel, we'd love to hear your story and how you got to where you are today both personally and as an artist.
It sounds fluffy and cliché but I have been dancing from the moment I could stand on two feet. I grew up in a happy home filled with proud displays of photos of a blonde toddler executing ballet positions with improper technique and tacky art projects created by my older brother and I. Tucked away deep in my closet, though, you could find a fuzzy purple diary filled with gushy stories of my elementary school crushes. I was writing love notes in gel pens before I could even properly spell the words prince charming. I continued to dedicate all of my free time to dance throughout middle school and high school and eventually, I went on to attend the University at Buffalo and obtain my BFA in Dance. I have found that serious dancers acquire a unique form of discipline, self-awareness and quite honestly, masochism, amidst their years of training. At least I did.
I relocated to Los Angeles once I graduated because I wanted to pursue dance as my profession. I'd say my first couple years out in the real world have gone pretty well for me considering the challenges I've faced as a struggling artist trying to find my footing. Although I had no friends for six months, have been rejected from too many opportunities to count and lost the man who I thought was the love of my life, I now find myself hugging the friends I am lucky to consider family tighter and soaking in every second of the dance jobs I do book with immense gratitude due to the hard times that got me here.
Mentally, today I am in a good place and I have my friends, family, and my therapist to thank for that but I also have something unique and special that helped me achieve sanity in what can be a crazy city at times. The first draft of my book, Show Me Yours And I'll Show You Mine was hammered into a Word Document in six weeks early in 2019. This somewhat manic project I created without taking a single breath is what some would call a mental breakdown. Frankly, I completely agree with these people. Outside of the occasional journal entry, I was never a writer. But I was always an artist and when the rigor of a tough career, an eating disorder that was growing worse by the day and a broken heart all became too much to handle, word-vomiting my life story in an attempt to understand myself felt like something I needed to do. When I started writing, I never thought it would someday become a book. Exploration, fascination and pure amusement kept me going and next thing I knew, there it was; 200 pages of my innermost thoughts, smirking at me. Ready and willing to hold me accountable to make the changes that I wanted to improve my life.
It is still hard for me to predict how my book is going to feel for anyone but me to read but I have received enough encouragement to get this far so here I go; embarking on my journey as a brand new writer and now published author. I hope readers will find my content relatable and healing, as it has been a completely cathartic experience for me. So, now all of the laughable mistakes I made in my early twenties are out there for the world to see. If nothing else, I hope readers will get a chuckle or two from them. Regardless, this work I have created is fully honest and the amount of inward research I had to do provided me with the ability to live a whole and happy life. While writing, I met, stood face-to-face with and battled self-sabotaging patterns I had been engaging in for years. I am now free from my eating disorder and my unhealthy addiction to men who could never reciprocate my affection. It feels like I wasn't alive before but I am now, all because of art.
We'd love to hear more about your art. What do you do and why and what do you hope others will take away from your work?
So my whole life, I've been a dancer and this past year I discovered my love for writing as well. I'd say I create the work I do because I'm a lover of feelings. I love talking about them, dancing about them, writing about them and feeling them! My intense emotions have driven pretty much every feat I've taken on. They inspire my work and they make it that much more enjoyable, and sometimes painful, to indulge in. There are these little on-stage magical moments you get to have with your coworkers when you're a professional dancer. I have one seared in my memory from a show I was in last year. It was a transitional moment in a fiery Latin number to Pete Rodriguez's "I Like It Like That." We were strutting along to a new spot, playing off of one another as if we were two margaritas deep headed to our second bar of the evening while vacationing on a tropical island. On an accent in the music right before the choreography resumed, another dancer and I exchanged a sharp glance and a smile. I don't remember the moments immediately prior and immediately following that exchange but I'll never forget the grin on my coworker's face as he smirked at me, lit up by the overhead lights and surrounded by artificial fog. He gave me gawk as if the orange feathers on my costume I was showing off were the most amazing thing he'd ever borne witness. Moments like this make the blood, sweat and tears all worth it. When you get to go up on a stage and dance about love to music so loud it makes your ears ring, that's the good stuff. It doesn't hurt that I get to wear sexy dresses, heels and glitter either. I get to dance about life's best moments. I get to dance life's worst moments. I get to dance about love. I get to write about love. And I get paid to do these things. What could be better?
I hope I motivate people to dive into their minds and think about the love they've lost while they read my grief project about my ex-boyfriend. I hope they can reflect and envision all of the ways their parents and hometowns formed them to be wonderful people, even if those things initially provided challenges. I hope when people watch me dance an uplifting piece to "Crocodile Rock" by Elton John, they think about the most memorable Friday night out they've ever shared with friends. When people consume my art, I hope they think about their lives, their mistakes and their fortunes. I hope they ponder how amazing the good times have been and what they have learned from the hard ones.
What you should know about my artwork is that is a humble investigation, stemming from a desire to understand the world and me. My book, specifically, was first written out of personal necessity, not as a way to impress others or to make money. There have been better, more intelligent writers before me and there will surely be many after me. But I do believe we all have a story to tell. I don't find mine to be the most interesting or by any means, the most full of all the most notable and painful trials and tribulations of the world. But it's a story, and it's mine. I hope I can put people in their feels at least for a little while.
What do you know now that you wished you had learned earlier?
Avoid self-doubt like the plague. Unless you're mad (which I'll be honest, I have met a mad artist or two), you've doubted the validity and desirability of your work. You've wondered if what you're making is good. You've wondered if people will like it. You've considered every possible negative critique one could come up with. Trust me, the idea of the epic embarrassment I'd feel if my fears of being called boring, unoriginal, unintelligent, crazy, untalented, ugly, basic, entitled, and unfunny has kept me awake many nights. We've all wondered if the time and money we've spent on making our thing has all been for nothing and if we'll just become a big joke because of it.
At least we're not alone, though. In conversations, I've had with other artists and by reading books written by and listening to interviews of those who are too cool to answer my DMs, I've found that I'm not the only one who feels this way. The most successful and least psychopathic artists will tell you that they too have struggled with the discomfort of the risk that comes with putting your art out into the world.
Here's my philosophy. Fear of rejection will kill you. It will kill you slowly but it will kill you by stunting your growth, halting your potential and ultimately, preventing you from living. Fear of being rejected by that person you have a big fat crush on will keep you from ever knowing if they feel the same. Fear of a "no" from those casting directors will keep you from booking your dream job. Fear of being a "bad writer" will prevent you from writing a book that could save your damn life. Fuck fear. Don't let it kill you.
Do you have any events or exhibitions coming up? Where would one go to see more of your work? How can people support you and your artwork?
Show Me Yours And I'll Show You Mine comes out on Valentine's Day! You can purchase the hardcover on Amazon.com or any other online book retailer like Barnesandnoble.com. The eBook will be available on platforms including Apple Books and Amazon Kindle. The hardcover is now available for preorder through this link:
https://www.amazon.com/Show-Yours-Ill-You-Mine/dp/1642378402/ref=sr_1_1?crid=17B8ELPUJQ596&keywords=rachel+hospers&qid=1578624721&sprefix=%2Caps%2C210&sr=8-1
Contact Info:

Image Credit:
Profile Photo- Alex Cole
Dance shot- Instagram @modernhuman
Book Cover- Photo: Lindsay Rosenberg, Artwork: Jackie Maldonado
Suggest a story:VoyageLA is built on recommendations from the community; it's how we uncover hidden gems, so if you or someone you know deserves recognition please let us know here.