Today we'd like to introduce you to Preston Yarger.
Preston, we'd love to hear your story and how you got to where you are today both personally and as an artist.
Ever since I was a kid, I knew that a camera would be one of the most important parts of my career path. I knew I wanted to make movies, and photography blossomed out of that, forming a sort of twin-unison. I grew up in Portland, Oregon, and spent my high school years in Phoenix, Arizona. My mother is a photographer and my father is a major player in the world of cyber-security (think Silicon Valley stuff). I'm one of eight children, three of which are adopted. I think spending my formative years between these two cities, visiting China at a young age, and my skater hippie parents really gave me a taste and voice in street/urban art.
In terms of film, this turned full force into an obsession with Westerns, Noir, and Post-Apocalyptic movies (which I believe to be a definite extension of the Western/Noir). The simplicity of the worlds and the strongly defined characters and themes really stood out to me. Max Rockatansky became my icon. The Coen Brothers became my fairy tales. My Wasteland Family became my second home. In 2013, while I was in college, I learned of an event called Wasteland Weekend, described in their own words, "Live for five days in a world pulled straight out of the Mad Max movies and other post-apocalyptic films and games, beyond the grip of so-called civilization. This is an ADULTS ONLY event."
Needless to say, I was reeled in immediately. I went for my first time that year and haven't stopped since. I've never encountered a group of more creative, positive, uplifting, and genuine people in the whole world. They truly are my tribe. There's a certain warmth and comfort knowing that my ultimate inspiration, George Miller, has seen my photography.
We'd love to hear more about your art. What do you do and why and what do you hope others will take away from your work?
My art mainly has three facets. My main photography, my films, and People of the Wasteland. My main photography is one of my most foreword avenues of expressing myself. I'm a portrait photographer and try to obtain a very urban/fashion vibe. I shoot mainly guerrilla on the street and try to use natural lighting as much as possible, and I love using physical elements to distort my images. My dream here would be to someday be a full-fledged fashion photographer and work with more and more brands, really utilizing my photography to showcase their products. Instagram has already given me so many great partnerships and I hope I can expand on that more and more. As a filmmaker, I am a storyteller at my core and film is the best medium of expression for that storytelling. I'm a writer/director with a massive interest in action and noir movies, and music videos.
Currently, I'm doing what every young filmmaker is doing and working on putting together my first feature, a task which I want to accomplish within the next five years. I have a short film "Verdict" premiering in September, and a series of music videos with one of my long-time childhood friends E.A.N. in production and post-production, for his first studio album. My most recent work was a 30-minute Post-Apocalyptic adventure film, which won Best Picture at the Wasteland Film Festival, the world destination for Post-Apocalyptic films, and can be found on my website. Currently it sits on YouTube as the top search result for post apocalyptic film and has over 300,000 views. My third venture is a page I recently started called "People of the Wasteland". A page dedicated to all of the wonderfully creative artists and psychos I call family in the desert.
At Wasteland 2018, I shot over 3000 frames and had the realization that there simply wouldn't be enough room on my main Instagram for both those photos and my normal ones. So I had the idea to create a second page in which I would use my photos to highlight the individual characters and personas created by my friends at the event, and use my writing skills to create short-stories (inspired by them) that would bring their characters to life! I want people to truly see the wonderful and endless creativity that comes from a world without restrictions, and give a voice to the hard work of those whom I love so dearly.
Do current events, local or global, affect your work and what you are focused on?
The voice of the artist has always been important, but I can't help but think it's become even more important and revered within recent history. Maybe it's just me sinking further into the artistic city I live in, or maybe it really is a worldwide change toward the direction of the artist. It's a tad cliche to say but I think as artists we do have an important role to critically comment on our society. I think conditions for artists have really never been better, we have an abundance of blossoming avenues in which to showcase our art and it's never been easier to get your work in front of as many eyes as possible. I'd say the one thing that can be a kind of black hole art-wise, in my opinion, is the subject of originality and inspiration.
So often, I see other artists and photographers trying to be like their role models or their inspirations, but sometimes this results in near identical works. It's absolutely okay to take inspiration and techniques from other artists but I think it's an important thing to make sure you add your own unique voice to it. It's not a massive problem but it's something that becomes more prevalent with how much Instagram is growing for photographers and artists. I don't know how much of what is going on in the world really effects my art. I'd say the most direct effect it has had is with the subject matter of a short film I'm currently working on, but aside from that, I think I generally try to keep my art separate from time. Some people like to give political opinions or current event criticism in their posts, I like to share my photos with movie quotes.
Do you have any events or exhibitions coming up? Where would one go to see more of your work? How can people support you and your artwork?
The primary destination for my work is currently my Instagram pages @preston_yarger and @peopleofthewasteland. Some of my film work can be found on my YouTube channel, but my entire portfolio is on www.prestonyarger.com. Engagement alone is support enough for me! Come check out my art and connect so I can see yours too!
Contact Info:
Website: www.prestonyarger.com
Email: preston@prestonyarger.com
Instagram: @preston_yarger and @peopleofthewasteland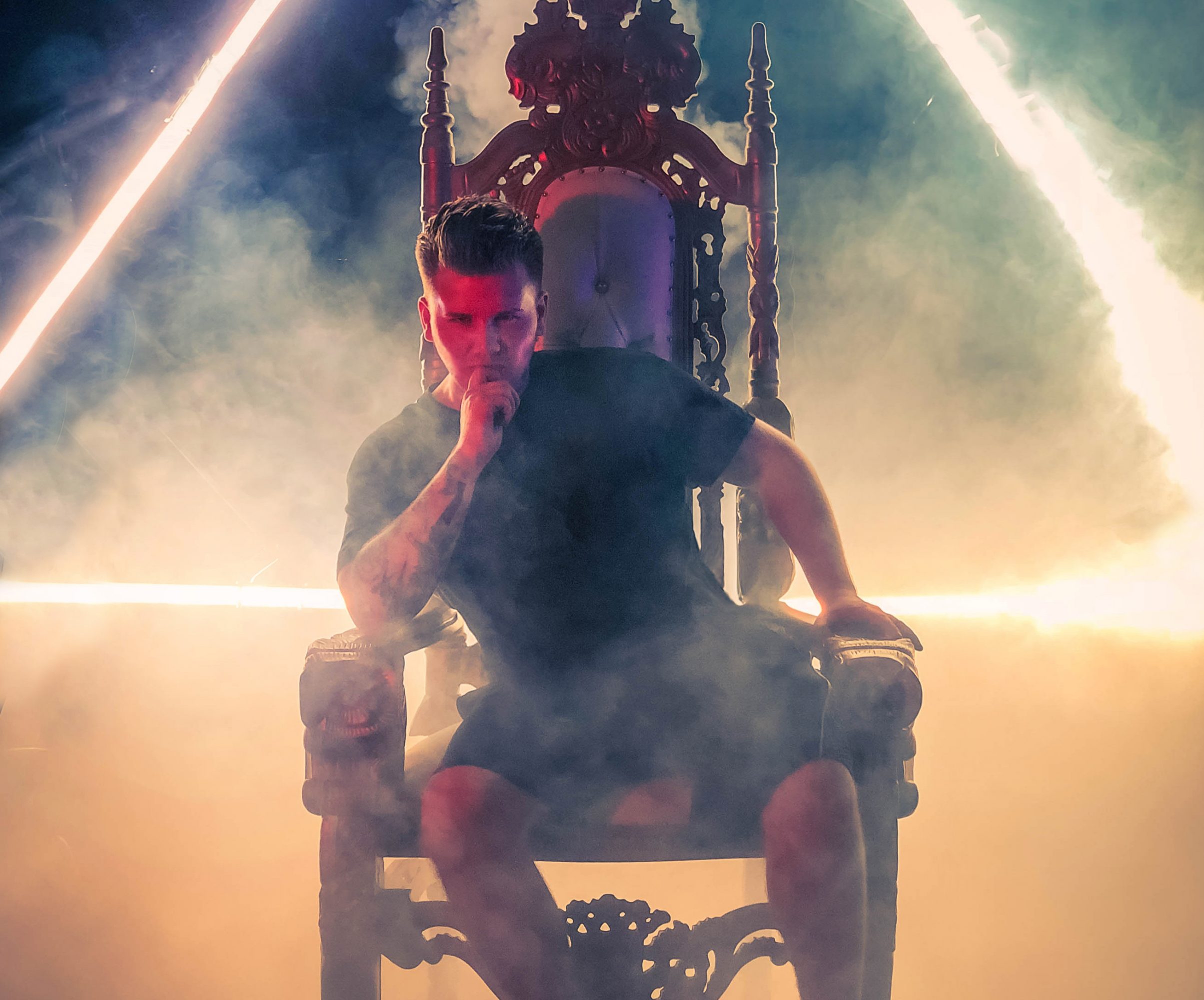 Getting in touch: VoyageLA is built on recommendations from the community; it's how we uncover hidden gems, so if you know someone who deserves recognition please let us know here.