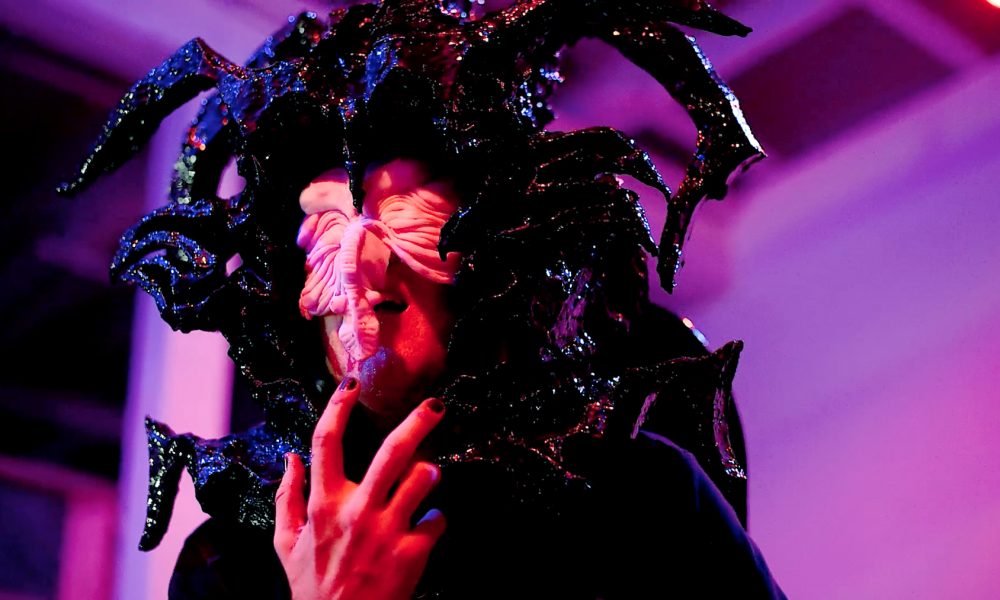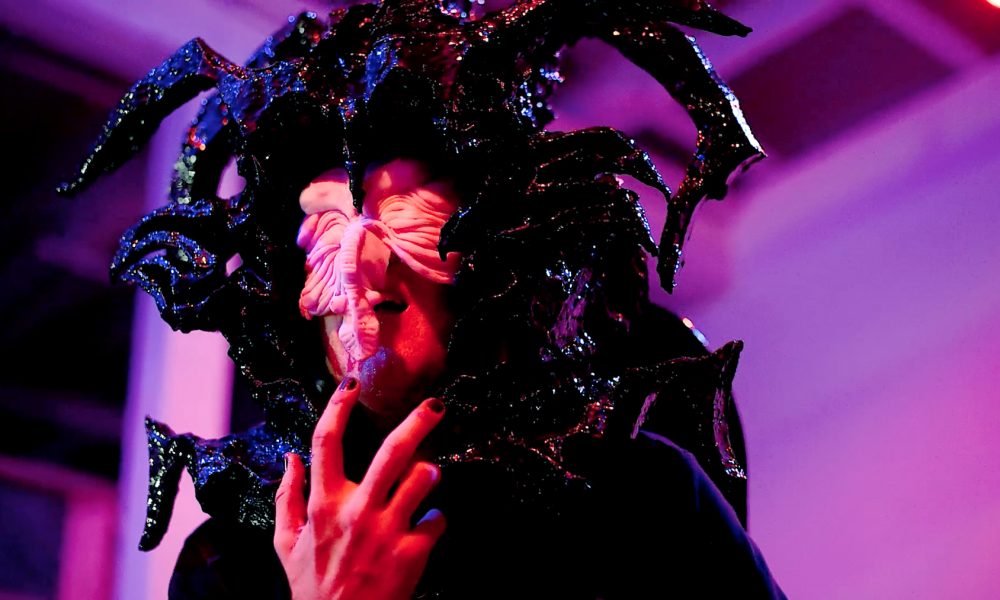 Today we'd like to introduce you to Patrick Michael Ballard.
Patrick, we'd love to hear your story and how you got to where you are today both personally and as an artist.
The easy answer would be that interest in art grew somewhere between my mother's music therapy and role as a cantor for catholic mass and my father's archaeological practice alongside his penchant for studying and collecting objects. Both of them in their own way, brought different ideas about the rituals of human presence into my life. From as early as I can remember, I was obsessed with tiny worlds, maps, and architectural drawings.
All of this being said, there is another answer and one that rings more true to how and why I make art. There are times where my more profound memory and intuition takes me back to scenes in lifetimes I spent as other beings in this world. Most recently, I was in the Cambrian period as a mollusk, wandering the ocean's abyss. I felt my consciousness transfer from being to being over millennia, shedding exoskeletons for scales, and scales for membranes. Membranes for skin, only to look now at my opposable thumbs and struggle to understand why I use them to navigate the glowing rectangular talisman in my pocket. When I think about my story in all earnest, my human existence seems just as important as my deeper, ancestral memories that bring me greater empathy and felt understanding of all matter.
We'd love to hear more about your art. What do you do and why and what do you hope others will take away from your work?
I think of myself as a storyteller. My work is done in a weblike process that extends over the entirety of my life. I think about the selves I have been and experience that is important to me like forms of a character that the world is still rendering. That process of my life being rendered by the world and my actions within it is collaboration at its core and one that reveals the uncanny time of experience. I can only speak about my own experience, and even then, it seems incomplete. I am still rendering.
I will work for seven years on one object only to have it appear for 30 seconds of performance. I think that relationship to time lets me participate in the magic of the world uninhibited by the way that economic ideals structure our psychology around the relationship to time and value. It enables me to liberate objects and materials from my own indoctrinated and moralized standards and create a space for mysticism that brought me to art in the first place. Stories in this magic are incantations. I think greatly about the ethics of what underlies a story, and how our imaginaries craft our worldview. Everyone has gifts for telling stories. Some do it with paint, others with litigation, some with the objects they collect, and others with language. We all can contribute to the re-storying of our world and the futures it manifests through the velocity of our imaginaries.
We like to think of the self as a stable entity, one that has continuity along linear lines. Yet, in my work, I collaborate with past selves and future selves. Every material that I "use" is because of a process outside of me that brought it to my experience, to the sieve of my focus. Objects and symbols that are important to me reappear, even if in mutated forms, to play out roles in my current work. I have to listen to them, or they will grow monstrous like something rotting under a stone unturned. There is much to tend to in a lifetime metaphysically, and art gives me space to make that process potentially helpful to others.
I think of the work I will make when I am old when my body is different. I think of the stories I will tell on my deathbed and the body-feeling of dying, the stories that I will say to myself in my mind when I can no longer speak. I feel inspired by how each moment of my life continues to yield new spiritual dimensions of perspective into my process. I do not moralize how many people my stories should reach, or if they are for anyone at all. Those who know me well know that I am just constantly responding to things, writing songs, drawing pictures, crafting mythologies and imaginaries that continuously fold inward. It's hard to know when it is done. Every once and awhile I stop and trim a nail or pluck a hair from this unwieldy being with infinite appendages. Once in the world, these clippings sprout into object-based performances or a set of oracle cards or a short work of prose or a song. Nothing is wasted. Everything folds back in and becomes important again, churned in the gyre of nuance and complexity that would be equally as beautiful and infinite regardless of whether or not I "make" anything at all.
What do you think it takes to be successful as an artist?
Success happens in the act of doing what I love to offer helpful ideas to my community and our world. Success is the pleasure of maintaining a meta-life-flow-state and realizing that regardless of what happens, I will continue to learn and creatively participate in the theater of the world. Success is a story that touches even a single person and opens them up more deeply to how they might live closer to their truth. Success is my ability to give such useful stories to as many people as possible without compromising the sensitivity, intimacy, and spiritual resonance that meaning can hold for the individual.
Do you have any events or exhibitions coming up? Where would one go to see more of your work? How can people support you and your artwork?
The best way for people to see my work is for them to reach out to me. I sometimes go so far into the cosmos of my process that I go far past what would be a stopping point for an exhibition. It's nice when unexpected opportunities to stop and present what I am working on come my way. I have a website, but it always feels more like a flimsy flyer than the totality of what I do as an artist. I love to have conversations about art and the shape of our collective knowledge as humans participating in this world organism. The best way that anyone could support my work is by sharing the experience of my art with someone that might find it meaningful. Come to my performances and engage me in conversation about your own stories. It's nice for art to be a place of community and support in that way. Anyone that wants to offer me tools, sites, or resources to enact my projects naturally becomes a part of the stories I tell through my work. I seek such offers through mutual connection and vision for what this world could be.
Contact Info:

Image Credit:
Chris Ballard, Sterling Wells, Chris Wormald, Ian Byers-Gamber
Suggest a story:VoyageLA is built on recommendations from the community; it's how we uncover hidden gems, so if you or someone you know deserves recognition please let us know here.