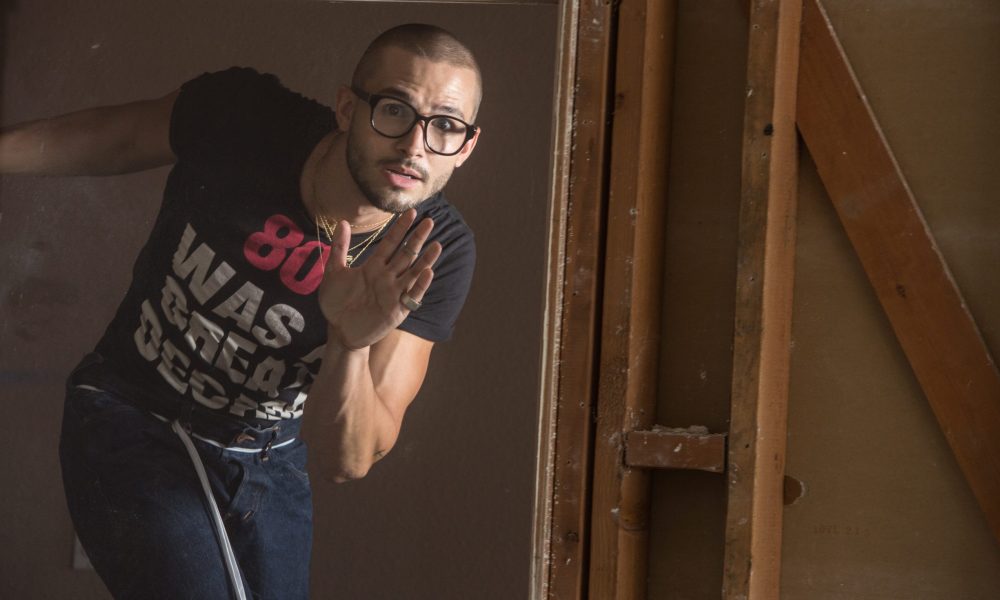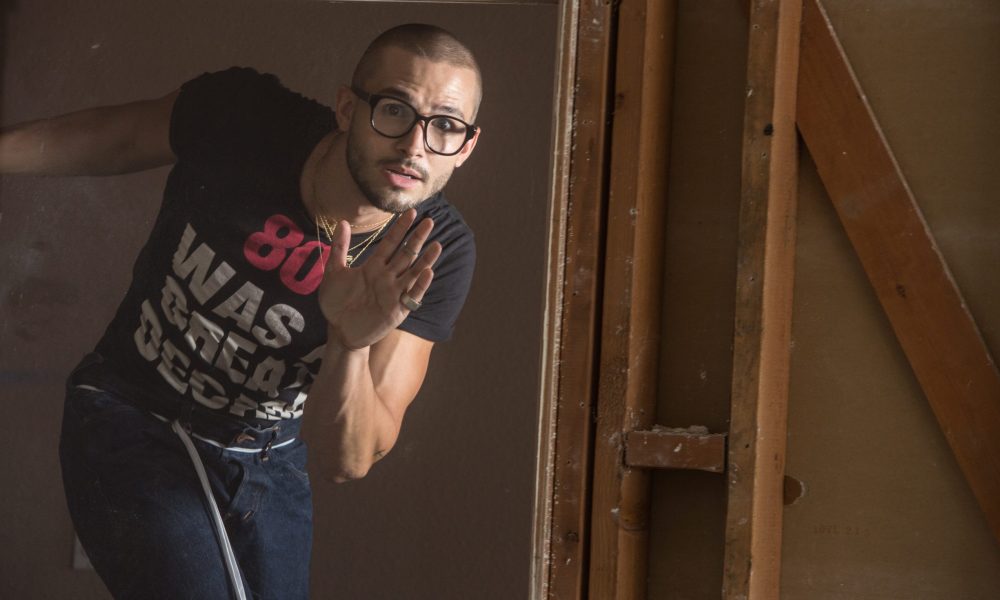 Today we'd like to introduce you to THEYRETHERE.
Please kick things off for us with some background on the story.
Taking time to develop a sound, develop a look and style, that's sometimes the hardest part of a music act. But for TI IEYRETI IERE, it was more defining a reason and purpose. You have to really want to be seen, heard, criticized, told no, told you're not talented or good enough and especially put in a box and compared to the already proven. There's a certain "feel the fear and not give a f*%k" that's required to stand in front of people and say, "JUDGE ME." But that's what TI IEYRETI IERE is determined to do. Because while the sound and style aren't new, they're especially not cut from the same cloth as many other current acts. Then the mind-boggling question is, is that a good thing, or bad. Either way, the music is done, for now. 4 Eps, totally over 20 songs.
The music EP Series is called HŪMN with Four Parts – HŪMN (Being), HŪMN (Nature), HŪMN (Experience) and finally HŪMN (Touch). And while people say to focus on the "hits" and only proven artists like Beyoncé has the right to create artistic projects, TI IEYRETI IERE just decided to make music without thinking about the rules.
We'd love to hear more about your art. What do you do and why and what do you hope others will take away from your work?
The HŪMN Series is a journey through inspiration and experience. The influences of shapes and sounds from the past are present, and not hard to decipher. The frontman D.J. Craig's vocal styling exhibits and quiver of vulnerability in the more intimate moments, and a powerful rock-infused belt that cuts right to the soul in the next. He's playful, campy at times but can turn right around and yank your heartstrings. And it doesn't hurt that he looks like he stepped right out of a fashion magazine.
All in all, the mission is to make you dance, think and feel, sometimes all at once. In between the beats and rhythms, which are absolutely present, TI IEYRETI IERE is talking about more than hookups and bank accounts. Absent any level of braggadocious bravado; it should be clear that there's an underlining message of unity, inclusion, and humanity.
TI IEYRETI IERE is just starting out, without the deep pockets of a record label or investor. In fact, every detail has been handled independently and in-house. But the aim is the big stage, stadiums, arenas, the Superbowl, commercials, film soundtracks and beyond.
Eventually, you won't be able to go anywhere without knowing TI IEYRETI IERE!
Artists face many challenges, but what do you feel is the most pressing among them?
Money is a weapon. It can easily be used against enemies, but can as quickly be turned right around on you and pointed at your head. The latter is typically the case for most artists.
The job is to use your gift daily. Lose sleep, use the frustration and create. If you focus on what you don't have and wait to get it before you create, then you're missing the best parts of being an artist, which is feeling emotions. Fear, frustration, doubt, worry, loss, concern… it's all fuel for making art. Not that tragedy is needed to create something that reaches people, and it's great if you're in a perfect place and can still create meaningful art. But the idea is, if you happen to find yourself at a lack, that's even more reason and fuel to create.
Never lose sight of the fact that you can make 100 pieces of art no one has seen, come face to face one day with the person or people who see it, are moved by it and can share you with the world… but if you don't have those 100 pieces ready to be seen, then that opportunity will vanish.
Point… make art because you have to. The rest will follow.
Do you have any events or exhibitions coming up? Where would one go to see more of your work? How can people support you and your artwork?
TI IEYRETI IERE is planning a special way to get to friends and fans. It's still in the works, but in the meantime, there will be a lot of content released online, and a debut show coming soon.
Contact Info:
Image Credit:
VOYEURIZED, LeftField, Disrupt Media, Teon Tee, Kevin Robertson
Getting in touch: VoyageLA is built on recommendations from the community; it's how we uncover hidden gems, so if you know someone who deserves recognition, please let us know here.