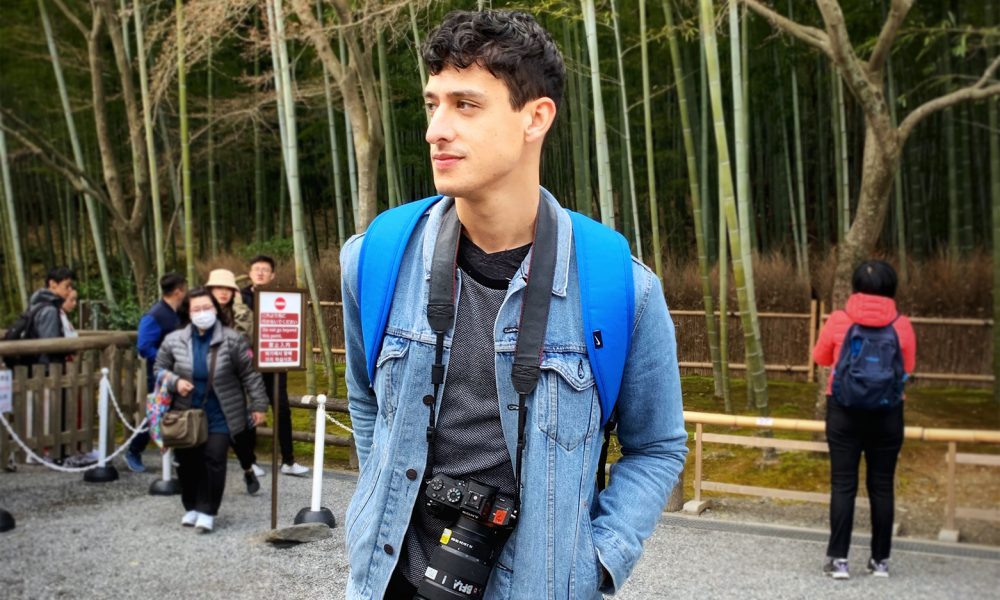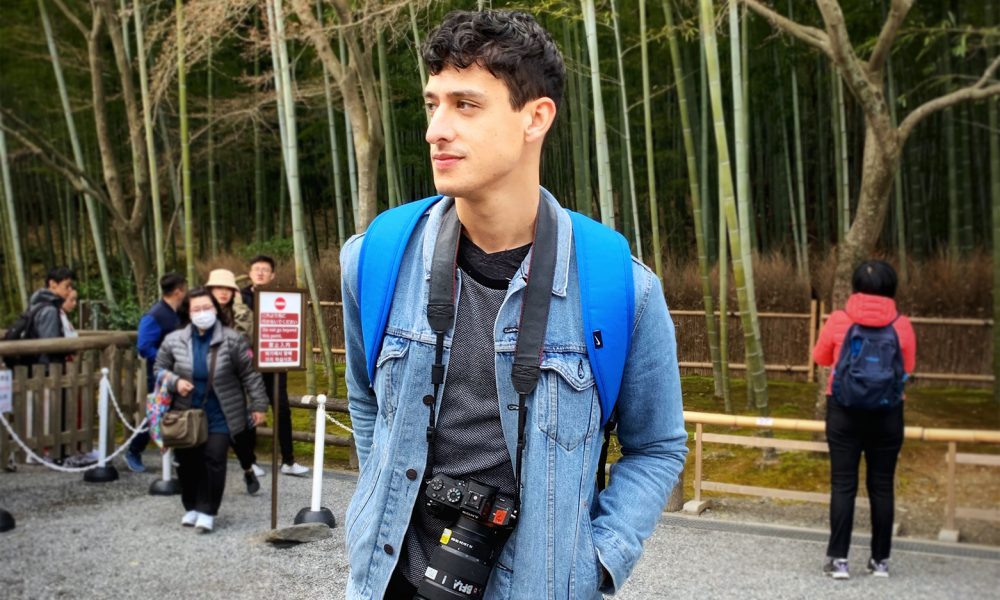 Today we'd like to introduce you to Steven Kanter.
Steven, we'd love to hear your story and how you got to where you are today both personally and as an artist.
We all got obsessed with things as kids – or at least I got obsessed with things as a kid. In my case, these obsessions were probably quite conventional for a youth in the 1990s: emotionally investing myself in the characters of "The Legend Of Zelda" on N64, an unrivaled persistence at attempting literally any kind trick on my Razor Scooter, and memorizing the lyrics of "The Marshall Mathers LP" thanks to my Mother's unfamiliarity with the "parental advisory" warning label.
But of all my obsessions, the one that kicked open the door to my artistic journey was THE MATRIX. Yes, the one where Keanu utters perhaps the most profound response capable of a person after seeing some crazy shit go down: "Woah". My reaction to the film as an 11-year-old was a little more complicated. To be fair, I didn't really get it. I was 11. I "got" that the Agents were bad guys, that the real world was not actually the real world and that Kung Fu is dope. But there was something else. It took over my life. It was even the theme of my Bar Mitzvah! Sure, I fantasized about dodging bullets and leaping across buildings, but beyond the unique aesthetic and style of this movie, there was something deeper at play. The Matrix taught me that art and storytelling could be many things at once. It can be as accessible and entertaining as a big budget Hollywood production, but also as complicated, profound and provocative as a lecture on Descartes.
As the years went on, through my parent's divorce, fits of anxiety, and social introversion, the importance of stories, movies and big ideas in my life heightened. I started shooting and editing videos with my friends, and it became my "thing." I eventually moved to Los Angeles to study Film Production, worked with a commercial production company, and unexpectedly landed at BuzzFeed Motion Pictures, where I got a crash course in the exploding medium of short-form content. Through these experiences, my love of stories and philosophy is stronger than ever, and it's carried over into the narrative projects I'm Writing and Directing today.
We'd love to hear more about your work. What do you do and why and what do you hope others will take away from your work?
The movies that inspire me to create are the ones that don't fit neatly into boxes – be that genre, subject matter, or medium. I love comedy. I love drama. I love horror. I love action. What I love most is when a story can incorporate all four of these often-separated genres of storytelling in a surprising manner. The connective tissue for me has always been revelations — big and small. Stories that unexpectedly challenge both the characters and audience to reflect on their expectations, on both a superficial and philosophical level.
With this approach, I've worked on a relatively diverse spectrum of art. At BuzzFeed, I became literate in short format videos – often on Youtube and Facebook. With a background and education in traditional narrative projects, there was definitely a period of assimilation as I learned about viral content, online video formats and how things "share" on social media. After gaining familiarity with these established formats; however, I pushed to create less "typical" internet content across a spectrum of genres and styles not usually seen on Youtube.
One of these collaborations was a series of short films I Directed, Co-Wrote, Shot and Edited that deal with often stigmatized subject matter (sexual assault, emotional abuse, abortion), approaching it from a more cinematic perspective and slower (than internet) pace. These achieved an unanticipated level of engagement and response, with the four shorts garnering over 85 million views.
While I've worked and learned a good deal from the short format, the projects I'm developing now are longer and more traditional in scale. Currently, I'm developing my first feature film, a low-budget horror set in the Coachella Valley – with hopes to shoot in 2020.
Have things improved for artists? What should cities do to empower artists?
I think it's a mixed bag.
On the one hand, we have an unprecedented level of access to resources, information, tools, etc. thanks to the rapidly-improving gifts of technology and the internet. Simply creating things has never been easier. Having worked directly in some of these newer platforms and mediums for art/video online, there's been an undoubtedly democratization of access and opportunity – opening the door for new stories, artists and ideas. This is all great.
On the other hand, we are completely saturated with content (both artistic and commercial), and the ability to "stand out" is arguably more difficult than ever before.
I believe that it's still better to be an Artist today than ever before because so much of the process is about self-reliance, subjective inspiration and individual access to forms of expression. The onus, however, is placed on Artists to not just consume and understand this saturation of content but to learn how to detach themselves from it. Ironically, having more stories, projects, and art than ever has seemingly narrowed the opportunity for things to stand out.
I think cities should maintain outlets for more local engagement with artists – creating smaller pockets of likeminded artists in a physical location. Doing so could reinforce less popular ideas, projects, etc. — especially now, given the overwhelming amount of information online.
Do you have any events or exhibitions coming up? Where would one go to see more of your work? How can people support you and your artwork?
You can see a lot of my BuzzFeed, Youtube and Facebook videos on my website, stevenkanter.com.
I'm developing some larger projects and will be posting updates to the site as well.
Contact Info:
Image Credit:
Steven Kanter, BuzzFeed
Getting in touch: VoyageLA is built on recommendations from the community; it's how we uncover hidden gems, so if you know someone who deserves recognition, please let us know here.