Today we'd like to introduce you to Shannon Spangler.
Hi Shannon, we'd love for you to start by introducing yourself.
I started, as so many actors do, in musicals and plays when I was young, in Plano, Texas (just outside of Dallas) — nothing professional, but you can only do so many iterations of Joseph and the Amazing Technicolor Dreamcoat and Oklahoma! before you find a tribe and decide that this is the most fun you'll ever have. So, after my third rendition of Footloose in community theatre, I was officially Going To Be An Actor.
I graduated high school repeating "I'm getting out of Texas" like a mantra and went to a school as far away, urbane, and exciting as I could find: Tisch's Drama program at NYU, in the heart of NYC. I loved school – I had always been better at academia than most other aspects of my life — double majored in History (with a random but engaging focus on the personalities behind 20th-century dictatorships), and graduated with honors.
I then moved to Brooklyn, as you do when you have to start paying your own rent as a 20-something in NYC, and surrounded myself with a hungry, ambitious crowd of young women: actors and filmmakers and writers, who inspired me to create my own work, and incited an antipatriarchal rage in me that continues to conflagrate in my work to this day.
During these years, I started on two tracks that would ultimately change my life from any expected course it might have taken: 1. I began producing a short film, and 2. I began running.
The short film was conceived as a reel piece by my best friend, Hannah Roze. The script was based on an experience she'd had with her sister, but we began expanding, fictionalizing, and reimagining the script as we graduated school… and then we had to figure out how to make it. With the help of my roommate, Nora Unkel, who had just graduated from the Film program at NYU, and Leah Meyerhoff, who Hannah reached out to consult and who ended up Executive Producing the project, we began on a two-year journey from conception to production (and then another two-year journey from production to our Hollyshorts premiere) that taught me everything I never knew about filmmaking: how hard it is, how rewarding it is, and how many people, steps, effort, and funds are involved in making movies happen. It was heart-wrenching and painful, and I swore to myself I'd never make another movie… so naturally, I began a path of filmmaking that continues to this day.
The other path was running. I'd never been an athlete in school or particularly athletic at all, but I'd trained for a half marathon my senior year of college, kind of on a whim, and after graduating from the comforting hegemony of academia into the chaotic instability of a career as an actor, I found I needed something to structure my time and to have control over. So I began training for my first marathon. And I ran it (Dallas, 2016). And then, I started training for my next marathon. And I ran that, too (NYC, 2019). And somewhere in the middle of training for my third marathon (LA, 2021), I realized: I'm… like an athlete? I'm not breaking any records, or even intending to — but somewhere in the steady mentality of consistent effort and improvement, I found a stability and comfort in my physicality that has changed everything for the better. I started going out for more active roles and finding a lot of joy in dance, martial arts and stage combat, exploring nature, and yoga.
Which brings me to today: I moved to LA from NYC in April of 2019 – to continue my outdoors adventuring, filmmaking, and voiceover work – and have found an incredible community here. I'm a co-leader of the LA branch of Filmshop (www.thefilmshop.org), I host interviews with fantastic filmmakers for the Hollyshorts Film Festival, I run marathons and half marathons, I play video games and shoot action films sometimes inspired by them, and I backpack through Angeles National Forest with my dog, Diogenes (named after the Greek philosopher, Diogenes the Dog).
Would you say it's been a smooth road, and if not what are some of the biggest challenges you've faced along the way?
Everyone has bumps, though I have been incredibly fortunate to not hit many that challenge many others: I've had supportive parents, inspiring friends, and good health throughout my journey — and I can't in any way take those for granted.
Bumps I have hit and made it through, however:
– When I first graduated from NYU and was self-submitting for independent film roles via Actor's Access, I noticed a horrible trend: so, so, so many of the roles for young women fell into three categories: 'hooker with a heart of gold', 'girlfriend', or 'mean girl'. For example, in my first year out of school, I was cast in seven shorts and all but one of my characters from those shorts fit one of those three descriptions. Hitting that block, wanting roles that weren't defined by these stereotypes were a major part of my decision to create my own work.
– This business is unstable at best; constantly creating space both logistically and financially so that I could audition or book roles and then… not having any control over whether I would get those auditions or bookings took a major toll on my mental health. There's so much actors can't control because our art depends so heavily on the producers, directors, writers, and creators around us. Creating your own work is good and I have found a lot of validation in that path, but shooting a short film takes YEARS of work for two days on set — finding other paths to create stability and control in my life (marathon training, organizing friends for readings and filmmaking groups) has been a way around that throughout this journey.
Thanks for sharing that. So, maybe next you can tell us a bit more about your work?
I am an actor, producer, and voiceover artist — and my best work happens when I have an opportunity to meld those passions into projects: acting in work I produce, producing groups and opportunities for filmmakers and actors to meet, and connecting with creators of games, animation, and film.
The projects I'm most proud of are the places where I have created spaces where people can come together. In New York, I ran a monthly reading group for over three years called "Scripts & Giggles", where I would gather together actor friends from school or productions and bring in writers with feature screenplays, or shorts, or plays, to hear them read aloud in an informal living room setting. The friendships created in S&G have inspired some of my best work as an actor/producer, and seeing the folks who met in S&G continue to create together is something that I am maximally proud of.
In LA, I'm a founding co-leader of the LA branch of Filmshop – a non-profit workshop based in NYC for filmmakers on the ground floor of new projects – scripts, pitches, and outlines are all brought in for professional peer feedback on a weekly basis. I haven't been in LA very long (and much of that has been the pandemic), but being a part of the leadership team of Filmshop and seeing the relationships being formed as filmmakers across disciplines meet and hire each other on their passion projects gives me that same sense of pride.
In terms of what sets me apart — the energy I bring when connecting with people is effective both interpersonally and onscreen. As an actor, and especially as an actor/producer, the connective tissue of my energy onset helps bring a cast and crew together to solve the quest of creating a film. I'm basically the live-action version of a video game protagonist who goes around meeting everyone and uniting them around solving the game's central problem… and also kicking butt along the way.
What was your favorite childhood memory?
When I was in third grade, my best friend Meredyth and I decided that we were going to run away – to Houston (which, if you know Texas, is like a 6-hour drive from our Plano elementary school), because we'd decided that Houston was Where Everything Was Better — don't ask me why; I think it had something to do with that's where we'd both lived before our younger siblings were born and Life Became Hard (TM lol). There was this species of edible flowering weed that grew all over our schoolyard and that was going to be our food supply for the journey. We had no plans once we reached Houston, it would obviously work itself out. So one day, finally, we gathered a blanket and our backpacks and tried to slip under a gate in the fence during recess… or, at least, that was the plan. We got caught twice: once by the fence, whose underside attacked our clothing, and once by the teachers, who immediately noticed that we were on the wrong side of the fence and brought us back. It was a short-lived plan, but I think that desire to Live Off The Land was the very beginning of my love of backpacking and running — which is my means of getting off the grid and being unreachable for a while. Who knows? Maybe one day I'll even backpack to Houston.
Contact Info: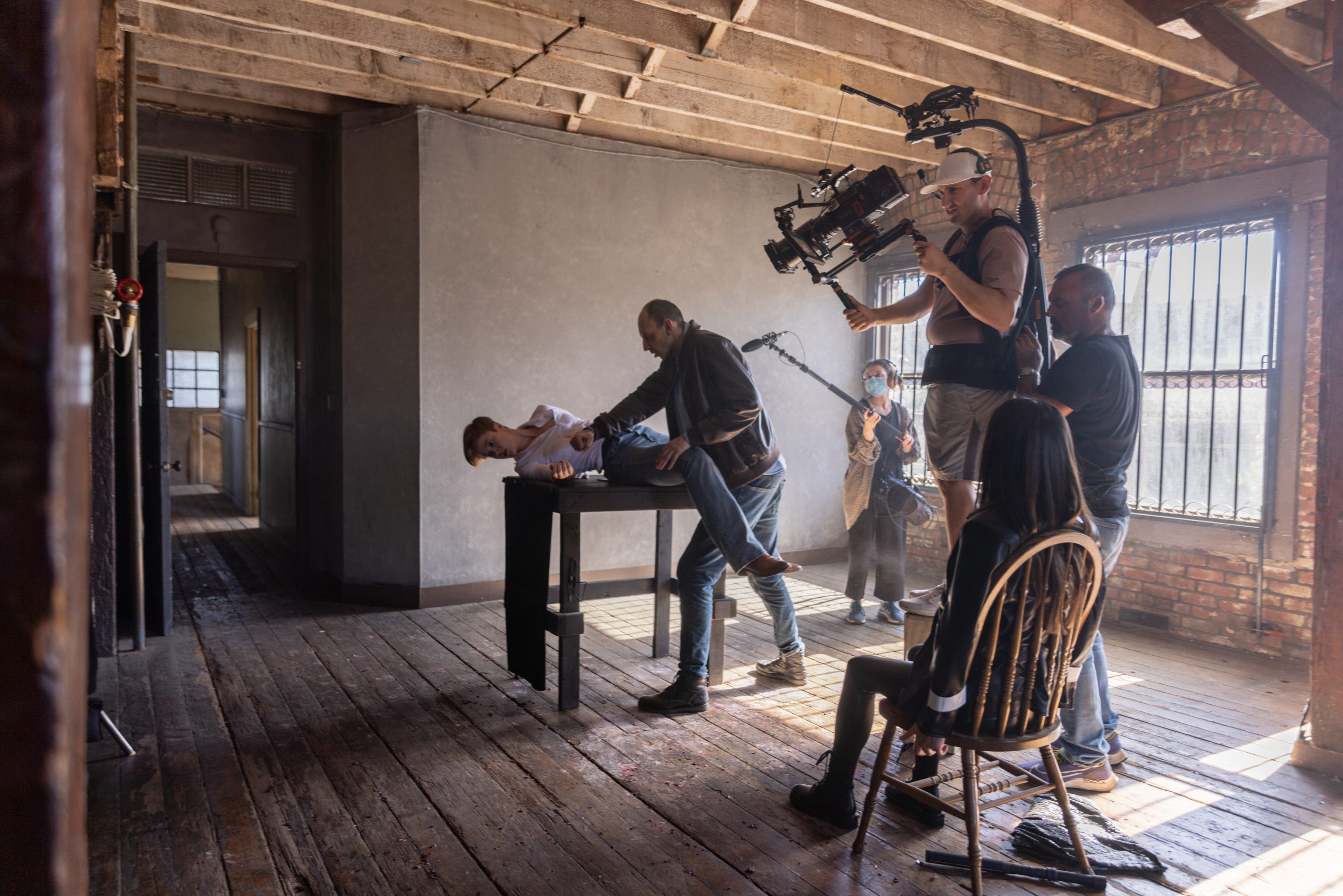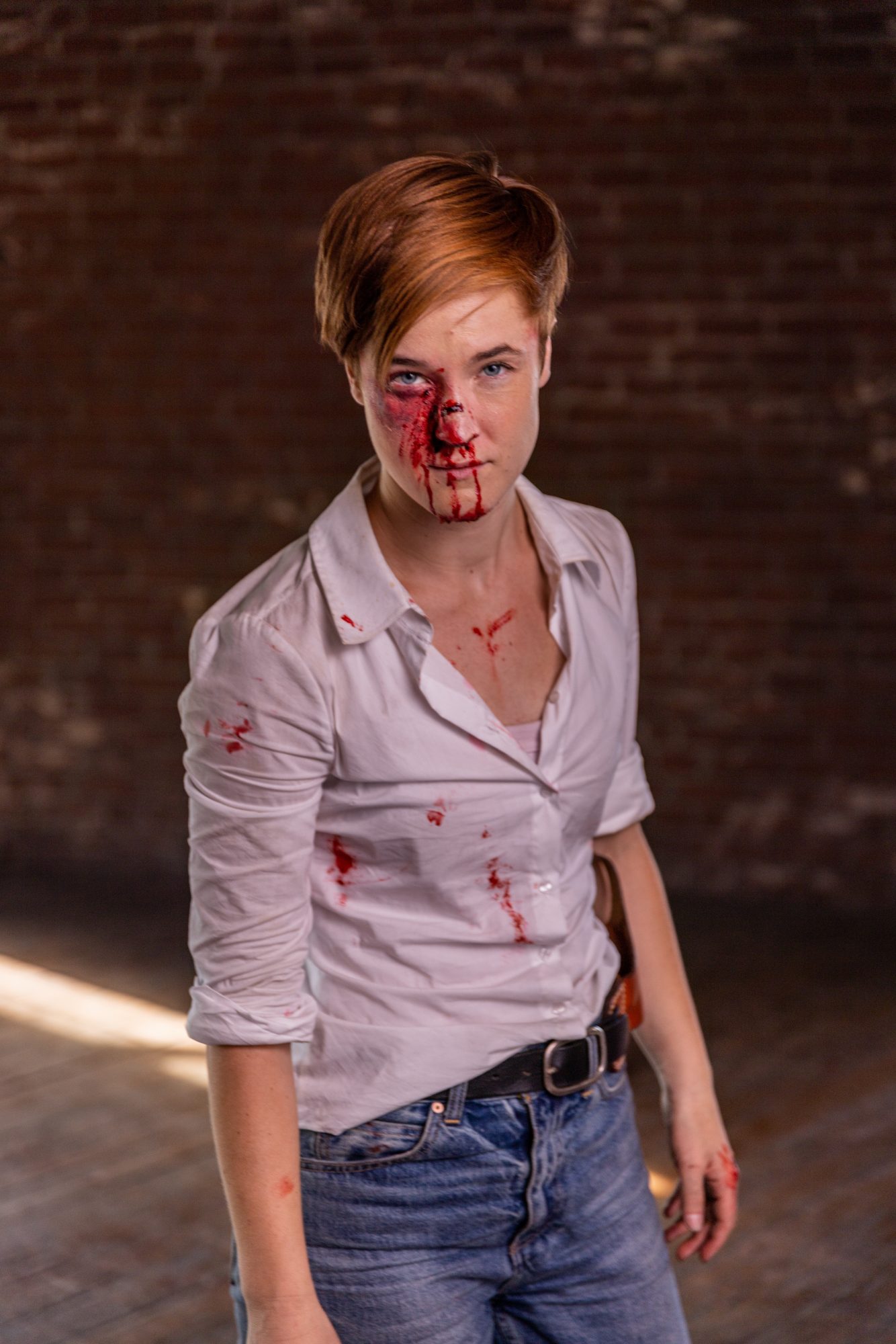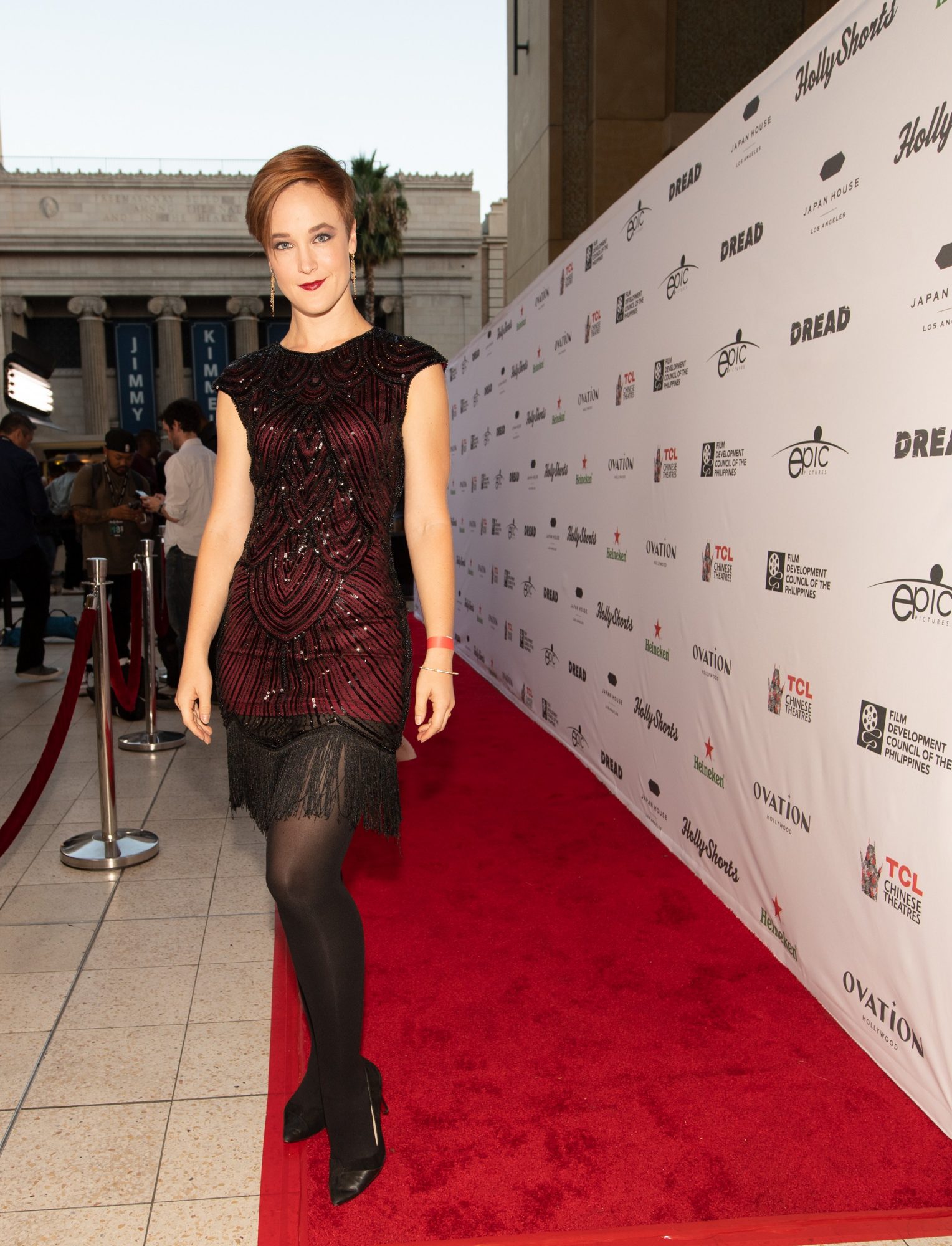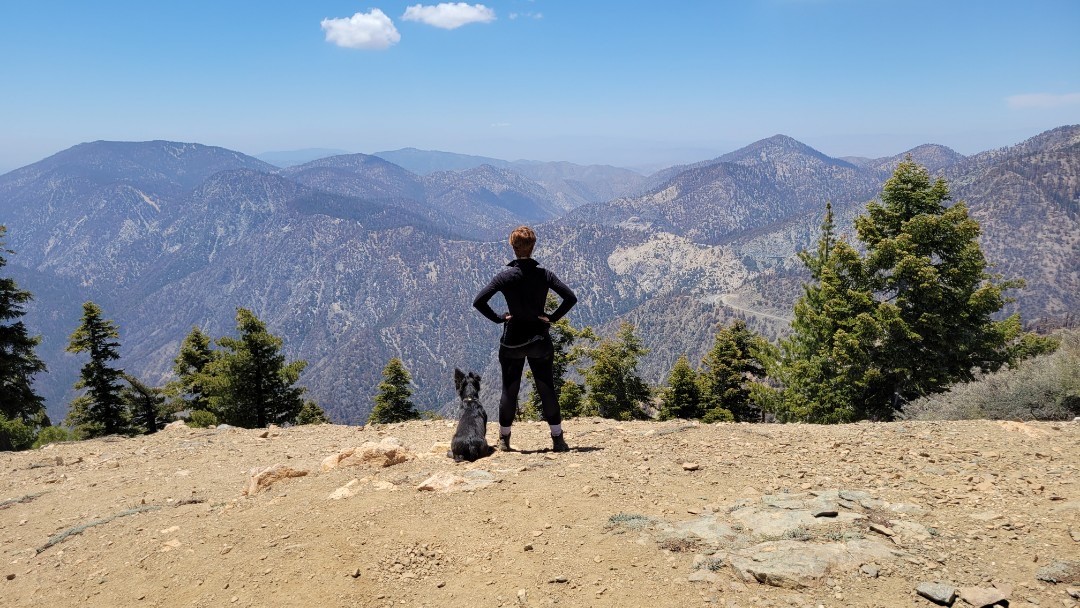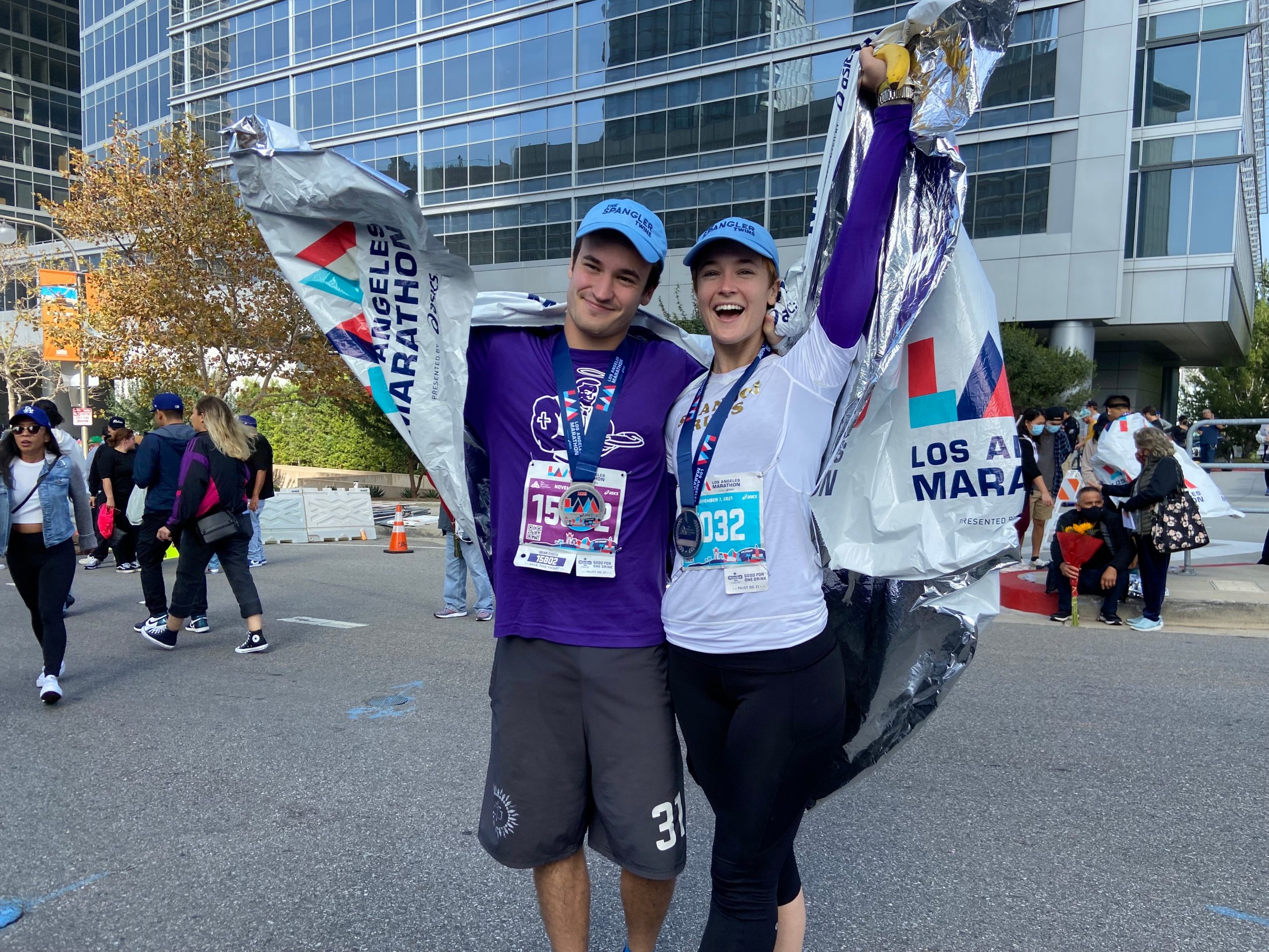 Image Credits
(Main headshot photo): Studio Roy Photography (Red Carpet Red Dress Photo): Michael Bezjian, Getty Images (Bloody Face + BTS onset photo): Chase Campbell
Suggest a Story:
 VoyageLA is built on recommendations from the community; it's how we uncover hidden gems, so if you or someone you know deserves recognition please let us know 
here.