Today we'd like to introduce you to Sanmi Oguntunde.
Hi Sanmi, it's an honor to have you on the platform. Thanks for taking the time to share your story with us – to start maybe you can share some of your backstory with our readers?
I was born and raised in London (UK) from a Nigerian and Gambian family. When I was 15, I participated in a National Theatre Connections Festival, where I was a lead and performed on a bigger scale level than what I was used to. It sparked a buzz in me that instilled a confidence to perform on stage with ease. I had experience performing on stage in my church, at school, or talent shows but this was different. It felt professional. Usually as a kid, you would be nervous, but as my heart was racing as with every time you perform on stage, I channeled the nerves and anxiety into excitement because I reminded myself that this is what I love doing, what I practiced doing in front of the mirror thousands of times growing up. What is my purpose and passion is. So now every time I step onstage even if I make a mistake, I have fun.
Making people laugh was my goal and I believed that acting would give me the foundation and platform I needed to reach the world in the best way. Sometimes it felt like I didn't choose to act. Acting chose me. I would have to do school plays and wouldn't always be the lead, but I was memorable. Kids my age and adults would often come up to me and tell me I show be on TV. That I should pursue a career in acting. I thought it would be cool to be a movie star, but more importantly what pushed me was the fact that I fell in love with the craft. So I decided to take it more seriously, by studying it, educating myself on the craft and its different methodologies. The subtle nuances and strong choices built on the foundation of circumstances and character analysis/backstory.
As well as learning drama and theatre studies in school I started off with auditions to gain a first-hand experience of what the industry is like. From there, I auditioned for the top part-time drama schools in the UK and got accepted. Even though I was still studying academics, I was able to move up to the pro class and signed with the agency. Juggling normal school and acting school as a teen wasn't easy, but it helped me a lot as my acting ability grew and it was undeniably recognizable. I auditioned to undertake a Bachelor's degree in acting which I was also accepted and the course opened my eyes to a new viewpoint of the craft. From Shakespeare to Improv, I honed my skills and learned new skills but in more depth. I graduated in the pandemic but had the vision to base myself in LA, so I applied and auditioned for a Master's degree in acting for film, but this time I didn't just get accepted, I got offered a scholarship based on my talent; my audition and material. I went even further in the depth of the craft, but it was heavily related to the film industry. I was part of the Improv Troupe led by Suzanne Kent and I ended up producing my own short film. I recently graduated with honors in April and I am currently pushing my film at festivals before releasing it online in September.
Can you talk to us a bit about the challenges and lessons you've learned along the way. Looking back would you say it's been easy or smooth in retrospect?
I had to learn the hard lessons of life, such as loss, grief and battles with mental health. I made my film around this subject actually. As a man, society tells you to man up and handle whatever life throws at you, but I believe in opening up to people. It appears to be less masculine of you to communicate with others, but I disagree. There is strength in vulnerability. I am learning every day this lesson as sometimes I feel like it's in my DNA to bottle things up, but sharing what's in my head and venting opens up new possibilities that could determine solutions to my problem. Sometimes people can give bad input or be a bad influence on your mental health, but if you don't open up you will never know.
I struggle a lot with patience because of the world we live in today where everyone wants to show their best self on social media and nobody wants to miss out. I sometimes feel like if I don't post, I am not doing enough, but I don't want to lie to everyone either and try to stunt or flex a lifestyle or happiness that isn't really my reality. I believe in succeeding in silence. Keeping people guessing. What's he going to do next? I would rather that effect than everyone knowing what I'm up to every second of the day. One day I will reach a point where I will have to post more, but until then I will appreciate my peaceful privacy. But I must admit that I can still be impatient at times when it comes to my career. I could see myself working as an actor years ago, but I had to enjoy the journey of learning and experiencing certain moments that build character. All the auditions I went to where the casting director liked me and thought I was talented, but I didn't get the role. All the no's and the rejections. It made me who I am today. It made me want it more. I am forever grateful for those moments because they make the dream special and the goal worth fighting for. If it was easy everyone would do it and nobody would want it. This keeps me determined to get it.
When it comes to my work, I tend to move with confidence, but I understand how others can feel overwhelmed by the industry, performing in front of huge crowds. I dealt with this from a young age and on numerous occasions because other than acting, I am also a dancer and a musician, so I am used to performing in different circumstances. I love to perform. When I came to LA however, lockdown was still in effect so I had no opportunity to perform and that was hard for me. Things have opened up now, but in 2020/21 I spent my first year in LA online on zoom taking my acting classes and it was really difficult. Living with that uncertainty, not knowing when you will be allowed outside again, but I made the most of it by doing what I could do. There were things to do online that didn't make me feel alone. I even fell in love by meeting my girlfriend on an acting mentorship zoom session. Don't get me wrong, it wasn't easy, but we made it work. Starting off long distance, then she also made the move to LA from ATL because our dreams co-aligned.
Can you tell our readers more about what you do and what you think sets you apart from others?
I am a British-Nigerian actor who is versatile in nature. I can play a wide range of characters, put on different accents and character voices for Film and TV as well as voice-over and commercials. I can dance, sing and rap, but I spent a lot of time investing in my acting. I recently wrote, produced and acted in my own project called 'Peace in Patience'. It will be released towards the end of September on YouTube. I have been in other productions, for example, short films, music videos, web series, plays, etc. I have been studying for most of my career and so made my education a priority, but now that I have finished with that, I aim to dive right into wholeheartedly into the industry. But I would also love to give back by sharing my knowledge and experiences with those who are as ambitious as I am. Giving advice to others, inspiring them and motivating them to aim high and chase their dreams. My comedic charm allows me to be a big social individual when amongst others and especially when in my element.
What were you like growing up?
My mother would always tell me how I was born smiling all the time and that as a kid I would sit and clap with joy. She said my aunties would pinch me and ask why I don't cry. From moments like those to now, I discovered that my dream and purpose in life is to fill the world with laughter and joy. To put smiles on people's faces and shine a light through the darkest times. I have attended boarding schools, which taught me independence, being away from my parents at a young age, even in a completely different continent. Because of this, I am used to traveling a lot and I am prepared to adapt in any circumstance I seem to find myself in. My faith in God stems from my upbringing in a Christian household, but as I grow older it feels more like a personal relationship. My father raised me with strict principles built on respect and my mother showed me empathy and attention to detail which in turn helped me in my work. My parents have been very supportive of my dreams, but I had to prove to them first that I was good at what I do and how serious I felt about doing it. My older brother was my role model growing up and I wanted to be like him a lot, but as I traveled around the world, meeting different people, experiencing life for myself, I found my own identity in doing the things I loved, which was being an entertainer.
I loved watching anime and football (soccer) and playing it too. I grew up as a big Arsenal fan and loved watching them play. Rush Hour was my favorite film franchise and Chris Tucker was my favorite actor growing up because of how funny he was. I loved marvel films and anything superhero. Michael Jackson was my role model musically because of how versatile he was and his presence alone was unmatched. I ended up being cool and funny growing up because of my entertaining gifts and sense of humor. Nowadays, my empathy makes me relate to people more and understand them so they feel comfortable around me and I have become an even better communicator and listener over the years. My attention to detail stems from my level of awareness which I trained while in drama school.
Contact Info: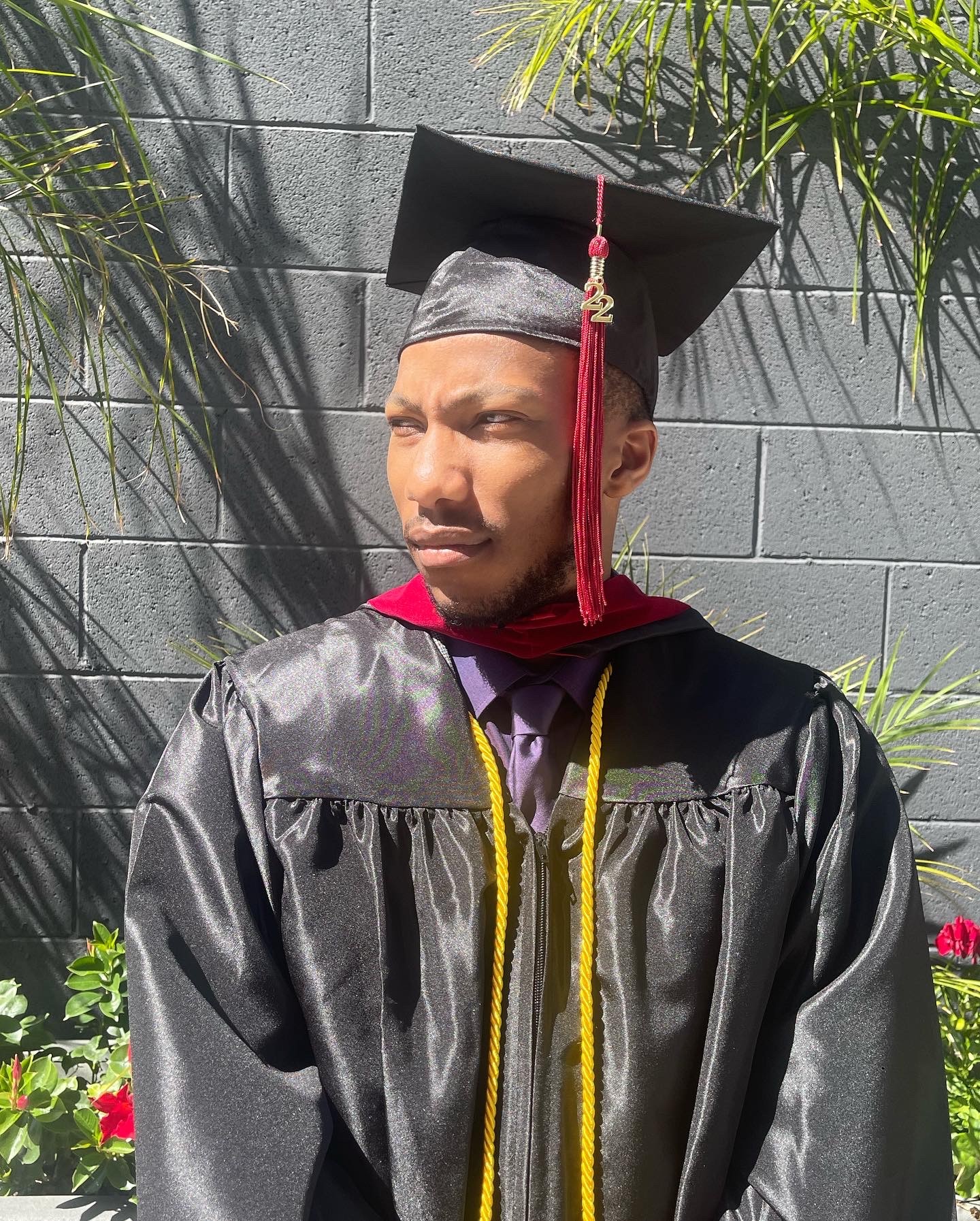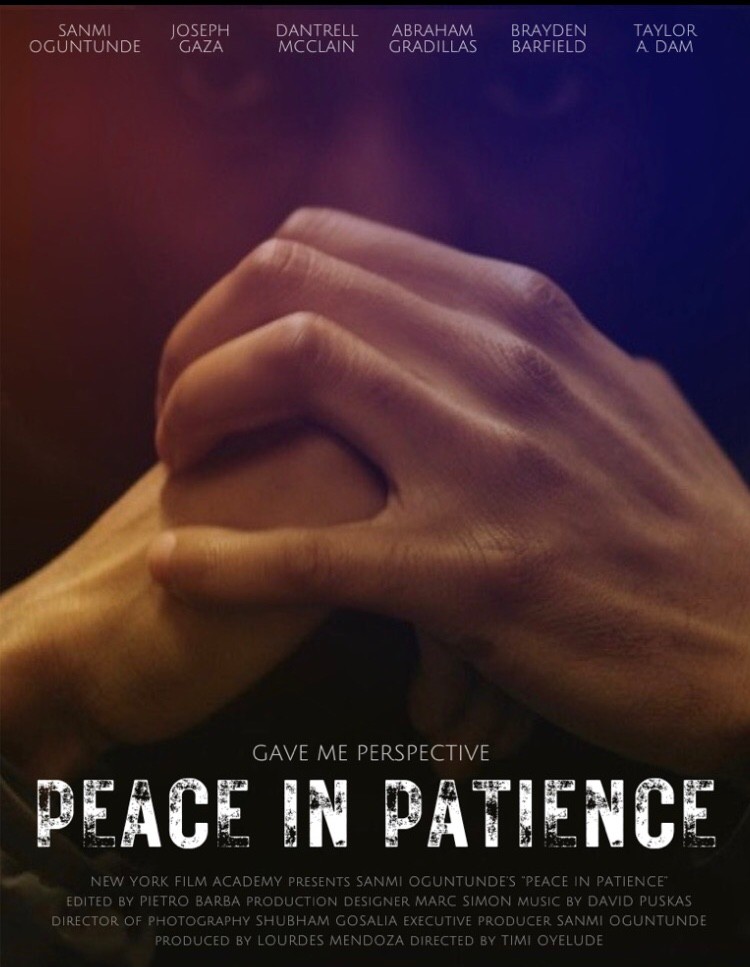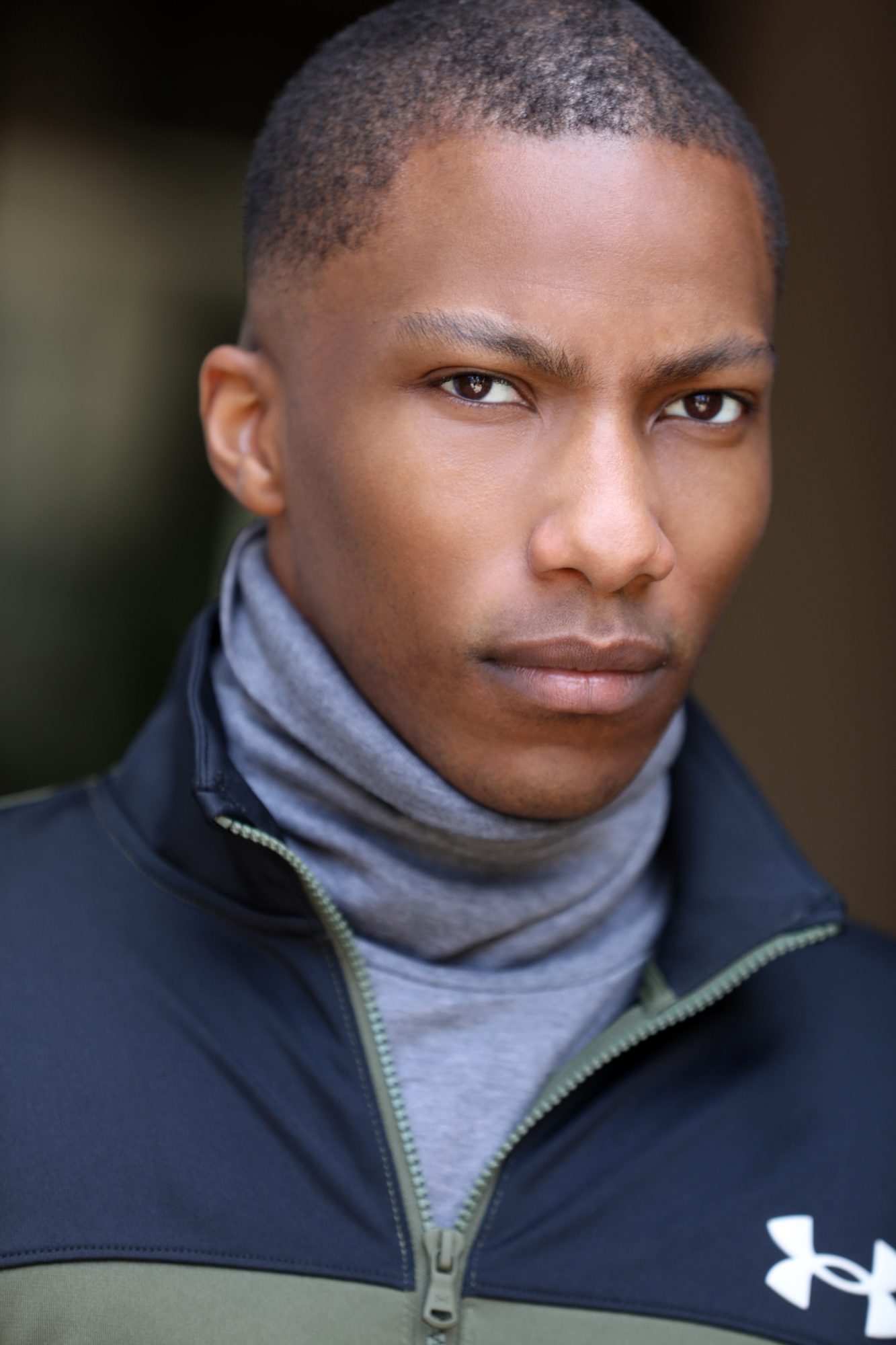 Suggest a Story:
 VoyageLA is built on recommendations from the community; it's how we uncover hidden gems, so if you or someone you know deserves recognition please let us know 
here.