Today we'd like to introduce you to Peter G.
Hi Peter, so excited to have you on the platform. So before we get into questions about your work-life, maybe you can bring our readers up to speed on your story and how you got to where you are today?
From a young age, I started playing drums on my mother's pots and pans. I knew I wanted to be a drummer. My dad got me my first real drum set at age 12. By age 15, I actually started playing gigs. By the time I was 17, I was playing underage in local clubs. At age 23, I auditioned for a regional act, got the gig, and started touring. The band eventually appeared on Star Search. It was the American Idol of its day. That was my first taste of Hollywood.
Some years later in 1991, I made the move from the panhandle of Florida to Los Angeles. Upon arriving in LA, I basically started from zero again. LA is definitely competitive. In my mind, I thought that I would get picked up as a hired gun to tour and play live for one of the dozens of major solo artists (e.g., Cher, Ozzie, Tina Turner, etc.), but for some reason I ended up working my way into the studios and playing for songwriters, replacing bad drum machine demo tracks with real drums and giving their songs some human feel. Eventually moving up the ranks, I went on to work with keyboardist David Paich from Toto and other artists on their projects.
Ironically, the music industry was changing again. The recording process now included drum samples on keyboards and other new technology. Drum tracks could be recorded from anywhere. The quality of music, despite being factory-processed loops and samples, became really trendy. Drummers were being replaced by programmed drums and artists didn't need to go into big expensive studios to record anymore. You could make a great-sounding record from your home using digital recording gear that was a fraction of the size of a major studio and at a fraction of the price.
All of the studio work was drying up. Nobody was buying records anymore. Studio musicians were being replaced by digital samples. Artists were making pennies on the dollar due to a lack of record sales and websites like Napster dishing out free pirated music.
Meanwhile, only slightly-talented pop acts were springing up like weeds. There was a rise in fake packaged bands. Lip syncing was increasingly marketed to the new generation of kids and they loved it because they didn't know any better.
Tom Petty said it best: "Going to new artists' concerts was like going to a wrestling match. You know it's fake, but you watch it anyway."
More than ever, musicians had to jump back out on the road to tour. It was now critical in order to make a living. The price of concert tickets and memorabilia doubled and tripled as a means to offset the now failing revenues from record sales, but people love good live music and were still willing to pay to see the classic bands.
It was around 2009 that my life would take a turn down a path that unfortunately one too many people go down – divorce. Here I was, getting divorced with a 3-year-old little girl caught in the middle. My world was about to burn to the ground, but all that mattered to me was that little girl. In most cases, divorce doesn't end well. Very few are amicable. Normally they end up dragging on with the he-said she-said while running up enormous lawyer fees because you get so caught up in the heat of the moment. Anger makes you do stupid things and make bad decisions. Therefore, having to go to court so that strangers can sort out your life. It can go either way for you and like it or not, once decisions are made, it's very hard to turn things around after the fact. Add a child or two into the mix and the whole process turns into an emotional mess that can last for God-knows-how-long or until you run out of money. It's a divorce court financial fiesta. Everybody's getting paid by you.
My divorce lasted about three years. I can tell you that this type of life event is not fun, in fact it tends to get the best of you and can mentally destroy you if you let it. Thank God for the friends in my life that would let me bend their ears. I was given 50/50 custody right off the bat; this was what really started the battle with my ex. She didn't think I should have 50/50. I thought it was perfectly the right thing. After all, that little girl was mine too and I'm a good father, a father who wanted to be a father. From that point on the courts laid out a schedule as to who gets to care for the child and when.
My life came to a screeching halt. I had to stop everything I was doing at that time to make myself available to have my daughter during the court-ordered parenting schedule. For those of you who've been through this type of thing, you know that it can be very hard to be able to work and care for your child at the same time, especially when there's absolutely no cooperation from your ex and/or if you don't have family or friends around to help out.
I stayed home and lived off of savings for over three years to make sure I was available every chance I had to be a father to my child. I completely stopped everything I was doing, both professionally and personally. My only priority was being a dad. The early years in a child's life are very important. Kids are sponges and I firmly believe that you get out of them what you put in. Nothing else mattered. I just disappeared from all of my musical ventures. Most of my cohorts in the business didn't even know that I walked away. If you don't work with someone or see them for a long time, you just figure that they are out working in someone else's musical camp.
During the three years of court battles, I went through a lot of emotional ups and downs. I truly understand why people go off the deep end and drink themselves under the table. It really gets to you. Again, thank God for a handful of my close friends who let me vent. You have to get the stress off of your chest or you might implode and things can go downhill fast at a time when you have children depending on you.
At some point into this, I realized just how many people were going through the same thing as me. Every time I mentioned that I was going through a divorce, the person I was talking to revealed that he or she was already divorced. The magnitude of how big divorce is in this country really blew my mind. I mean, sure, I personally know plenty of people who are divorced, but now I'm realizing that this is a huge epidemic. Almost 65% of the people in the United States are divorced, divorcing, or a product of divorce.
It's kind of like buying a car. Say you want a blue car. You feel great because you get the exact shade you wanted. You feel unique. You start driving it. Then all of a sudden you see blue cars everywhere.
And that's when it hit me. Nobody talks about this stuff. Yet so many people need to let off steam without having to pay $150.00 or more an hour to some therapist. The wheels in my head started turning. The more I kept talking about it to people, the more people wanted to talk about it.
By now, way more time had flown by than I had ever planned for. I felt myself slipping away from the music scene as a result of the cards I was dealt. I love playing music. I never thought I'd ever stop being a musician, but I looked at it as a long sabbatical. This talking-to-people-about-their-challenges thing really started to look appealing to me. I'm pretty self-aware and I know I'm good at talking and entertaining. I love being funny and I'm always looking for a spot to interject a joke or two.
The message was becoming loud and clear. I figured out how to reinvent myself.
Hence, The Peter G Show was born.
Alright, so let's dig a little deeper into the story – has it been an easy path overall and if not, what were the challenges you've had to overcome?
Life itself is a never-ending cycle of obstacles and challenges. It's almost certain that it doesn't go as planned so you have to learn to constantly adjust. That kind of thinking didn't come into my mind until I moved to LA. I think everyone moves to LA with their own perspective of how it's all going to work out. Most of the time it doesn't. They don't call this place the street of broken dreams for nothing. I truly understand why people give up and go home. Everyone wants to be a star, but it's not easy. In fact, it's beyond not easy.
I question myself all the time as I'm banging my head during those struggles to maintain myself and this show, but at the same time, I know that this is who I am and this is what I do. I knew I wanted to be in entertainment since I was child. It's a curse and a blessing, I guess. Besides, somebody's gotta do it.
Can you tell our readers more about what you do and what you think sets you apart from others?
The Peter G Show
It took me two years to get this show off the ground. The problem was that I wanted to start big. I wanted it to be a major network show right off the bat with little to no money and help. Coming from a musical background and being involved in huge concert events for so many years, you get used to major production. Starting this show was like being asked to step back in time and go back to playing dive bars for exposure. It's fine when you're a kid, but realistically I was far from being that teenager willing to play for free just to be able to get in the door. Let's face it, as you get older you take on more responsibility and have bills to pay. You're no longer living at home with your parents. The thought of starting from the bottom again to make this show happen was a bit of a mind screw. That's because for two years, I had all these plans in my head as to how I wanted to do it. But some of the people in my inner circle who truly believe in me – especially Big Money Marv, my gatekeeper and voice of reason, and my newly found producer, Tyler Percell – said that if I was going to get this show off the ground, I was going to have to step it back a whole bunch. In Big Money Marv's words, "You gotta crawl before you can walk". And he was right, but I just didn't want to hear it.
At the advice of my producer, we started out by doing audio only, a.k.a, podcasting. Mind you, my whole idea was to have a television show, not podcasting, but for the sake of moving forward I said ok.
Before I go any further, I want to mention that in the beginning, prior to debuting the show, I tried to team up with a guy I had met who was a single dad and had two kids at the same elementary school that my daughter was attending. Once we met and found out that we were both going through divorce and both going to court for basically the same crap, it was like talking into a mirror. From that point on, I would see him in the mornings while we would walk our kids to class. We'd stand on the corner of the school grounds talking to each other for 45 minutes, bitching about all of the weekly he-said she-said ass aches that were constantly going on in our lives because of divorce.
I kept looking at him for months saying "We should be filming this, this is funny". Sad, but funny. We'll call it "The Jim and Peter Show". We plotted together for a while, but once we got going he wasn't happy about the fact that we'd start off by podcasting. Let me just say that I really wanted someone to bounce off of and so I tried to do this with him, but it wasn't long before I realized that I was the one having to do all of the work. On top of that, I'd then be criticized about what I was able to put together on a very low budget – my budget. At the time, he didn't have any money either. However, we started doing the audio records and putting them up weekly on Facebook, YouTube, and iTunes. I even wrote a theme song opener for the show. My goal was to produce episodes that sounded and looked better than the average person who opens up their laptop and spits out a raw recording.
Nonetheless, trying to get things done was an uphill battle. Yes, I had some good banter and some funny moments with this guy, but doing the actual show was the easy part. Putting a show together every week was a b*tch. Big ideas from my then partner, but he was all talk and no action. We officially launched the first show onto the internet in April 2016, but every week was somewhat of a struggle. There were definitely creative differences. He always had ideas, but he could never manifest them. I just kept pushing on with my ideas as they were do-able.
It wasn't long before I convinced Ty, our producer, that we should start filming the podcast and try putting them up with video instead of just audio, and we did. As the weeks rolled by it was getting harder and harder for me to do the show because of the constant pushback I was getting from my co-host. I could see the writing on the wall that I wasn't going to be able to hang with him much longer. His main objective was to go have beers and talk about how we were going to make money off of this thing. I knew that this show was going to take time to cultivate and that there wasn't going to be any money for a while, but I didn't care because I was in love with the idea of the show and my gut told me to go for it and not to look back.
To me, this show was like a new band that's trying to get a record deal. You just don't get one without any good songs. You have to keep cranking out good music. In this case, I had to keep honing my newfound craft. I wanted to keep going.
By the time December 2016 rolled around, it was time for the fat lady to sing. I could no longer do the show with someone who was incapable of doing it. I was mad, but I really didn't know the guy that well and I took a shot. It's like dating I guess. In the beginning, things look pretty promising, but once everything levels out, you see things at face value. I just called it wrong. We had a meeting that got a little heated and let's just say this was serious business to me and I thought it was best if we just parted ways. I was pretty pissed because it took forever to get this show rolling and I did not want to lose the momentum at any cost. Fortunately, my producer understood and stuck with me. I told him to give me a few weeks. I'd be ready to start fresh during the first week of January 2017.
I immediately did some hard thinking. I was still pissed. I swore on my mother that I would do the show, even if I had to talk to a hand puppet. I even remember putting a sock on my hand and looking to see if I might be able to pull it off. Anything for entertainment. While going through this transition, my buddy Pepsy calls and says he's coming into town over the holidays and he wants us to get together. Pepsy used to live in LA and we did a lot of projects together in the past, but he moved to Texas a few years back. More importantly, we clicked in a good way. When we were together, we'd do a lot of cutting up. We were like Dumb and Dumber. This guy has a contagious laugh and I know just how to set him off to elicit that laugh. Immediately after he tells me he's coming into town for a few weeks, my wheels start to spin. I'm going to have him be my Ed McCann, except he's going to be a puppet and he doesn't know it yet. I had one week to prepare and figure things out before he got here. I had to start putting together a few of the new Peter G Shows to get the 2017 year rolling.
As always, Pepsy just looked at me confused, but considering he'd never worked as a puppet before, I think he did pretty good. It wasn't easy, but we pulled it off. We filmed enough segments to get the show off the ground. Eventually, the shows included guests. I really liked having in-person guests. However, production that incorporated multi-camera shoots with guests followed by editing was starting to get expensive and time-consuming, but we made it work. This went on every week throughout the entire year of 2017.
By the fall of 2017, I was really starting to feel the pinch of the cost of doing every show as a pre-record. Time is money, especially when there's editing involved. This caused the wheels of evolution to spin yet again.
By the end of 2017, Facebook was coming out with Facebook Live. Anybody could click a button on their Facebook account and you could go live from your phone or tablet or home computer. I relied on Facebook a lot when it came to finding out what people were doing and what was on their minds. Plus I was picking up a pretty good following off of Facebook. I started toying with the idea of going on Facebook Live once a week, every week at the same time and treating it like a live YouTube Channel, but instead on Facebook. For one thing, it would cut down on costs because it would eliminate editing. Watching everybody on Facebook air out their personal lives gave me the idea to just let people call into the show. I decided to not only talk about surviving divorce and single parenting but to broaden my horizons and talk about life in general. Anything that people wanted to get off of their chest, blow off some steam…it's all therapeutic.
So as we marched into 2018, we once again took another step into the unknown and were about to create a weekly Facebook channel that you could call into live. Of course, there were always bumps in the road and a sizable learning curve because we were going into uncharted territory. The biggest challenge about actually going live in real-time is that you're actually going live in real-time. After you press the start button, no matter what happens next – good or bad – you have to keep going. All I can say is, when it's good it's good, and when it's bad it's really bad. I can honestly say that even now, several years later, there's still going to be a show that makes me want to rip my hair out due to some technical issue that occurs at some point or another while we're on air live and I have no control over it. You just keep going. I swear though it takes me days to get over it because every show is so important to me. But hey, that's life right?
The call-in shows were good, but they too had their ups and downs. Some shows were like pulling teeth to get people to call in. Everyone would constantly say that they're shy and those who watched each week were waiting for someone else to call in. My fans fondly became known as my "lurkers". Like clockwork, I'd receive emails after the show from people telling me that they wanted to call in but had chickened out. So to ensure that I didn't have to rely on callers for every show, I would have Pepsy, my Ed McMahon, call in on certain holidays and disguise his voice to do character impersonations for me. For example, on St Patrick's Day I would call up drunk and stoned Saint Patrick. For the Easter episode, I'd call the Easter Bunny and we'd have an Easter joke off. On Cinco De Mayo, I called Jose and we had a Mexican Standoff. Really funny stuff. A total goof of a show. We'd push the envelope, but it was funny. And nobody got offended…..at least not that I know of.
Whatever I needed Pepsy to do, in some form or another he'd do it. Don't get me wrong, I do a lot of serious shows too, but I love funny sketches and I like to try to find a balance. I truly think that laughter is an amazing medicine. As important as the serious issues are, it's essential to be funny too. When it comes to the human spirit, it's healthy to let all of the troublesome thoughts out through conversation and even take in some good thoughts through laughter as well.
The strictly call-in shows served me well for two years, but by the beginning of 2020, I was longing to have visual guests again. But how? The whole reason I stopped having guests was to cut production costs. If I were to have guests in person, even live, we would then have to expand the set and bring in multi-cameras and switchers and so on.
I was opening up the can of worms that I had been trying to keep shut until I could get a bigger budget. I had come full circle to where I felt that my audience wanted to see more than just me on the show visually. After all, I had the greatest fan base of lurkers. I had a hard time getting them to call in, but at least they were watching.
For the start of 2020, I started booking guests again, only this time I put a tv monitor over my left shoulder so that the audience could see me and the tv monitor all in one camera shot and I would have the guest on via Skype or FaceTime. This was right before Covid emerged and before there was any talk of shutdowns or stay-at-home mandates.
I think I fell into the whole thing just at the right time. As the months rolled by, I was already in full swing and doing the remote guest thing.
It started to become the new norm on the major networks as a result of the Covid scare. It got so bad for the entertainment industry that everything was shutting down. Tv and movie production, concerts, and the touring industry. Everything. Even the national tv late night shows shut down, only to eventually start up again with their hosts broadcasting in isolation from either their homes or a makeshift set away from their normal giant sound stages and without live studio audiences. This was absolutely wild. All of the multi-million dollar shows were now basically doing my show. But the only thing was, they didn't know how to do it.
It's hard to believe that the major networks, with all the money in the world, didn't have a clue as to how to step it back and put together a show in its simplest form. These late night talk show hosts were now without an audience who would laugh at every joke when the prompter guy on the side coaxes them to laugh. They didn't have cue card people holding giant signs telling the host what to say. They eventually added some music to help fill the dead air from the single camera that was staring at the show host who didn't know what to do because it was usually all mapped out for him and all of a sudden now it wasn't.
It was at this point that the men got separated from the boys. This is where your talent – if you actually had any – was going to have to step up to the plate. This is when you are solely relying on your personal skills. Not many people realize how hard it is to talk into a dead camera and have something to say of worth for an hour. I dare say that after ten minutes, most people would be out of gas if relying only on their improvisational skills.
I started watching their shows late at night, flipping channels in awe as I watched them squirm at the out-of-the-norm method they were forced into doing. It just blew my mind: with all of those staff members and all of that money at their fingertips, they looked like I did back four years ago. They slowly got better, and I mean slowly. They even admitted how awkward it was because they had lost touch with relying on their own wits and manning their own ship.
At this point, all I could say was, welcome to my world. This was and is the only show I know, and I was doing it with little to no budget. I learned how to polish that turd to a fine mirror finish and make it work. At that point, the only thing that was different between them and me was the network feed. For many months I felt I had the upper hand, especially during the Covid shutdowns. Now it was just a matter of who's actually entertaining and who isn't. Strip away all of the Hollywood magic and it's a level playing field.
Eventually, the major late night show hosts were able to go back to their big sound stages and theaters. As for me, I still continue to strive for that sound stage and 200 person crew consisting of writers, directors, and show bookers. And that's ok. I'm pretty happy watching the way this show has been growing. Nothing actually happens overnight. It just looks that way. It's not a matter of if, but when.
I already see bigger and better things on the horizon for the show in 2022, but in the meantime I just keep looking straight ahead and moving forward. The major change for 2022 is the day and time of the live show. For three years, the show went live every Sunday night at 8:30 pm Pacific 11:30 pm Eastern. This year, the show will air on Wednesdays at 6:00 pm Pacific, 9:00 pm Eastern, still Live. As always, once the show airs, the episodes immediately live on forever and can be watched on demand on the many platforms that we stream to, as well as to iTunes podcasting so that people can listen on the go. One thing about multi-streaming – I'm spread out all over the place. My shows are viewed from different venues. I'm on at least 8 or 9 different streaming feeds. Watching one venue doesn't provide the full picture of the traffic my shows get, but it all adds up.
The Peter G show is growing and I am forever grateful to be able to do what I do. People have lots of choices as to what to do with their time and I am thankful to those who take the time to watch. The style of my show is somewhere between Dr. Phil and James Corden. People watch from all over the world, including Brazil, England, the Philippines, and Australia. One thing for sure that I'm finding out as I am getting older is that life is short. I'm really trying to make it count and maybe it's one of my flaws, but I actually do care about life and the people who are in it. I want the Peter G show to make a positive difference in people's lives, and that's the legacy I hope to leave behind.
How do you define success?
That's a good question.
Success is being happy doing what you're doing and being able to pay your bills with it at the same time. Oh, and don't forget your health, because without your health nothing else matters. Being a decent person is super important too. Love is so powerful. The older you get the less people you'll have in your life so they might as well be good ones.
Never in my life did I think I'd take a break from drumming or leave the music industry. That was how I defined success years ago, but sometimes I think you have to go through what you have to go through in order to get to where you're going. And if you survive it, well that's success too.
I had to learn that you're never going to be able to please everyone. So just do your best and be who you are and if you work hard enough at it you might be able to turn your passions into something successful. And that's a good thing.
As always. Love You Guys, Peace Out.
Peter G.
Contact Info: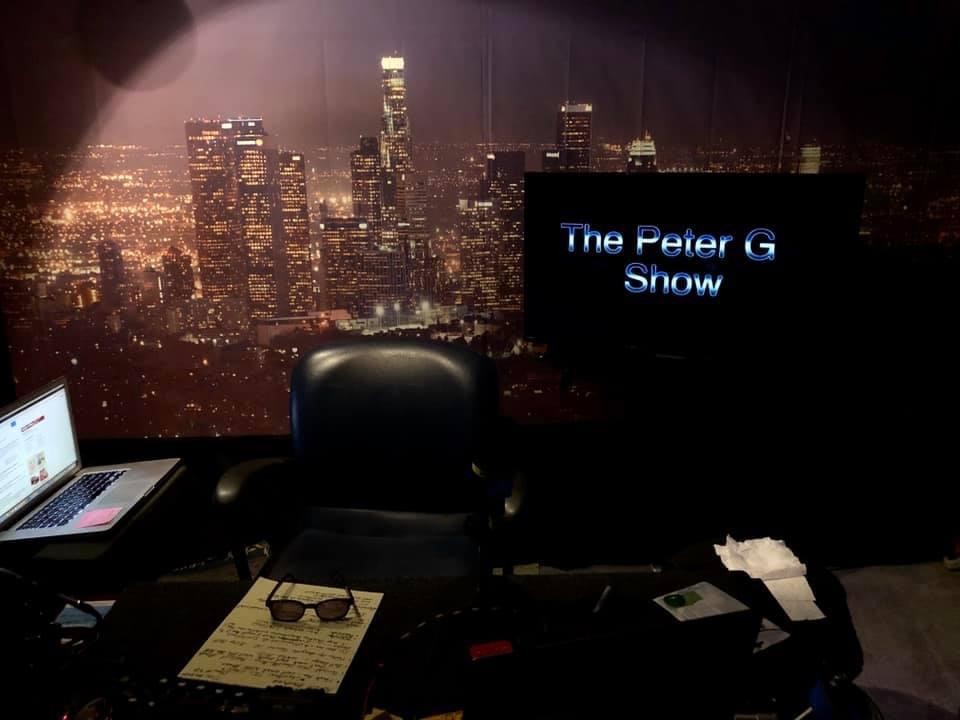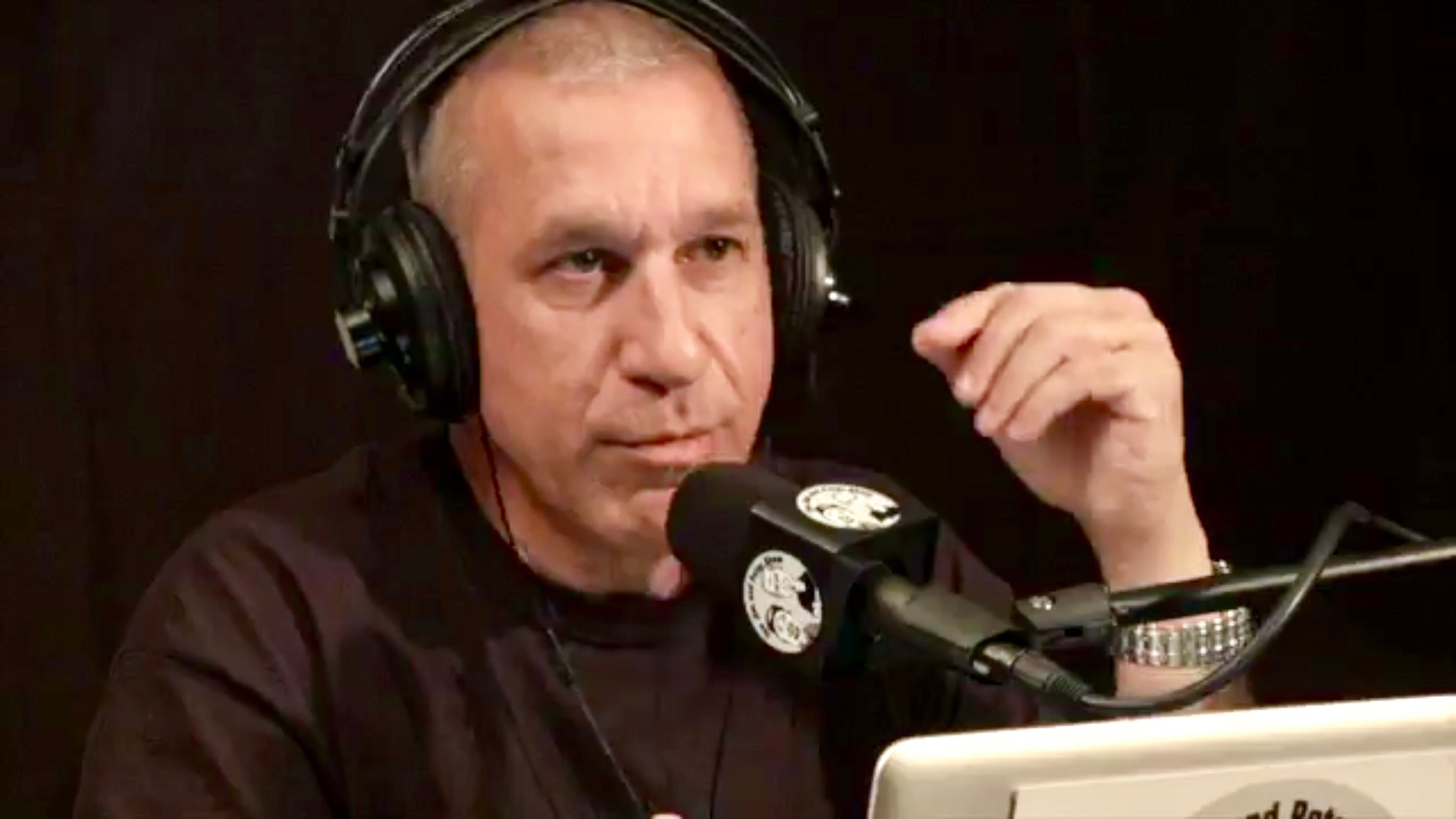 Image Credits
Peter G Show
Suggest a Story:
 VoyageLA is built on recommendations from the community; it's how we uncover hidden gems, so if you or someone you know deserves recognition please let us know 
here.