Today we'd like to introduce you to Nicole Margulis.
Hi Nicole, we're thrilled to have a chance to learn your story today. So, before we get into specifics, maybe you can briefly walk us through how you got to where you are today?
In August of 2005, I found myself on a rickety bus headed to the San Jose airport. I was shipping off to boot camp for the Navy, minus the ship part. That old bus was a far cry from the dark rafters of a theater where I had spent most of my senior year in high school, running lights for local plays. I knew I wanted to pursue a creative career but didn't have the resources to do so. It also happened to be four years after the Towers in New York fell, and the world had other plans for me and many other members of my generation. I served as an Intel Analyst for the Navy attached to F-18 fighter jet squadrons. I held a Top Secret Security Clearance and began briefing pilots (including my CO & XO) by the time I was 20 years old. In case you're wondering, yes, all Navy pilots have seen Top Gun, and yes, every one of them thinks they're a Maverick. Needless to say, having a bright young 20-something year old girl brief them on their missions and control their security clearances never went over well the flyboys. It was then that I truly learned the power of my voice. As the only women in my chain of command and the only women in the briefing rooms (we did eventually get one female pilot but she had her own brand of misogyny to deal with), I endured daily sexual and verbal harassment all under the pretense that it was just part of the job. It wasn't. It isn't. My service was a difficult time, but it set me on the path that would lead me towards fulfilling my own creative ambitions, I just had to survive a war first.
Upon my separation from the military, I made the move to Los Angeles. Having been in an environment essentially devoid of creative thought for so long, I was desperate to live among the art scene of LA. I jumped right back into my theater shoes and glided contently into the creative spaces about town. My first jobs in H-wood were as a model. Oh yes, I jumped right into that cliche head first: young women arrives bright-eyed to Tinseltown and gets swept up into high fashion. To this day, I am surprised that chapter ever went anywhere. I modeled primarily for bridal designers and met some incredibly skilled photographers on my journey. But a part of me always felt out of place on a shoot. I never fit into the "runway standard," and I always felt almost like an alien on a different planet during shoots. On occasion, I would chat with the other models. Sometimes I would mention my prior military service, which almost always resulted in a strange hush falling over everyone. I was looked at differently. Treated differently. Usually with a level of disdain and exclusion, like I was single-handedly responsible for the US foreign policy in Iraq because I served after 9/11. Within myself, it felt like these dual sides were also doing battle: The weary veteran vs the burgeoning creative. I felt motivated to connect with other veterans in creative fields, and that's where I really found my home.
I began working on camera in film and television doing special ability military work. Some of the projects our team worked on included several seasons of HBO's Westworld, ABC's The Rookie, Criminal Minds, and many more. This more recently evolved into working as an onset technical advisor. I once again found myself in a boys club and fell into similar habits of accepting mistreatment and constantly being passed over for opportunities simply because when productions think of a military technical advisor, they don't think of a female in that role. After eight years of working in that dynamic, only recently have things evolved, in light of the "me too" movement and many other shifts for social change. I finally feel like I am back in control of my own voice and my own narrative.
Working with fellow veterans in creative fields really helped me to find my place in the entertainment business. I found like-minded individuals with similar dreams and similar scars. I met my husband through these groups and began working closely with other military consultants to make sure authenticity for veterans appears on screen. There is still a long way to go, especially in terms of depicting female veterans, but there are those of us who really make it our mission to authentically translate those journeys into the popular media.
During the Pandemic, I fell back in love with voice acting. I had been casually doing audiobooks on the side but jumped right into that world headfirst in 2020. Guided by my extraordinary VO mentor, Tish Hicks. She helped me take back the power of my voice and to celebrate the journey that has helped shaped who I am and the stories only I can tell. Since then, I have been growing my voice over brand, learning from masters like Brent Alan Hagel of Trailer Voice Artists, TJ Storm who is a god in the motion capture realm, Emmy winner Tasia Valenza, and so many more. I am deeply inspired by female directors like America Young, who have backgrounds in VO, and who have created opportunities for other women to share their stories.
I celebrated ten years of working in LA this year, and I still have so much to learn and plenty of room to grow. I have done a lot of living for my age, but I know in my bones I have many more stories to tell whether it be through acting, voice over, or technical advising. I may never have been a pilot, but I sure do feel like a maverick.
Can you talk to us a bit about the challenges and lessons you've learned along the way. Looking back would you say it's been easy or smooth in retrospect?
I feel as if my journey has been the antithesis of smooth. Not that I am complaining, as all those bumps sure have made me stronger. Overcoming harassment and misogyny was something I thought I only had to face in the military. Turns out there were and are a lot of unsettling parallels in the entertainment industry. It has been a personal goal of mine to change minds. I feel it is important to show productions not only that women can be military technical advisers but that our experiences deserve respect. Being automatically dismissed verbally because a director doesn't believe you actually have the skills you have, based solely on your appearance, is deeply frustrating and infuriating. I have experienced the same from casting. I was told once by a CD, "well, you don't look like a veteran."
So what does a veteran look like? I am hoping to help broaden that expectation so it better embraces the spectrum of those who have served. I come from a community that deserves a level of authenticity, especially when the subject matter explores the journeys of veterans. The only solution has been to prove myself time and time again. There have been shifts as of late, but there is still a lot of ground to cover.
As you know, we're big fans of you and your work. For our readers who might not be as familiar what can you tell them about what you do?
I am a disabled military veteran, a voice over artist, on camera actor, and an on set technical advisor. When it comes to acting, my passion is creating strong autonomous characters who have a level of control over their own narratives. As a special ability military performer and advisor, myself and a couple of groups have worked on several seasons of HBO's Westworld, ABC's The Rookie, 911-Lone Star, Criminal Minds and many more. I am proud of the work we did on Westworld. It was a very intense and sometimes dangerous shoot. We had to advocate for ourselves and our team. We learned a lot of lessons from those shoots and came out stronger and more focused on what we wanted to provide to productions in terms of advising and authenticity. Perhaps most of all, we wanted to emphasize safety, something that is on the minds of many after the tragedy on the set of Rust. I also recently tech advised for a pilot for NBC. I traveled abroad and worked with an amazing team.
Perhaps what I am most proud of is my marriage to fellow creative Joshua Katz (a Navy veteran), who is a screenwriter currently working on The United States of AL for Chuck Lorre Productions. He bleeds his soul into that show. It follows a Marine veteran and his Afghan interpreter. Seeing him share his stories inspires me to share my own, something that wasn't always easy to do. I was injured during my service, but I never let that setback define who I am or where I am going.
Are there any books, apps, podcasts or blogs that help you do your best?
I am a passionate fan of fantasy and sci-fi genres. The Dune book series got me through High School, and I will always fervently reread anything Tolkein. Often fantasy stories helped me escape a reality that, for lack of a better word, could be quite brutal. They also taught me about world-building. One of my favorite parts of being on set is jumping into a world and bringing my own little corner of it to life. I am also a gal who can't say no to a True Crime podcast, but I feel like I listen to them not for the horrors of murder but to train myself not to be victim.
Contact Info: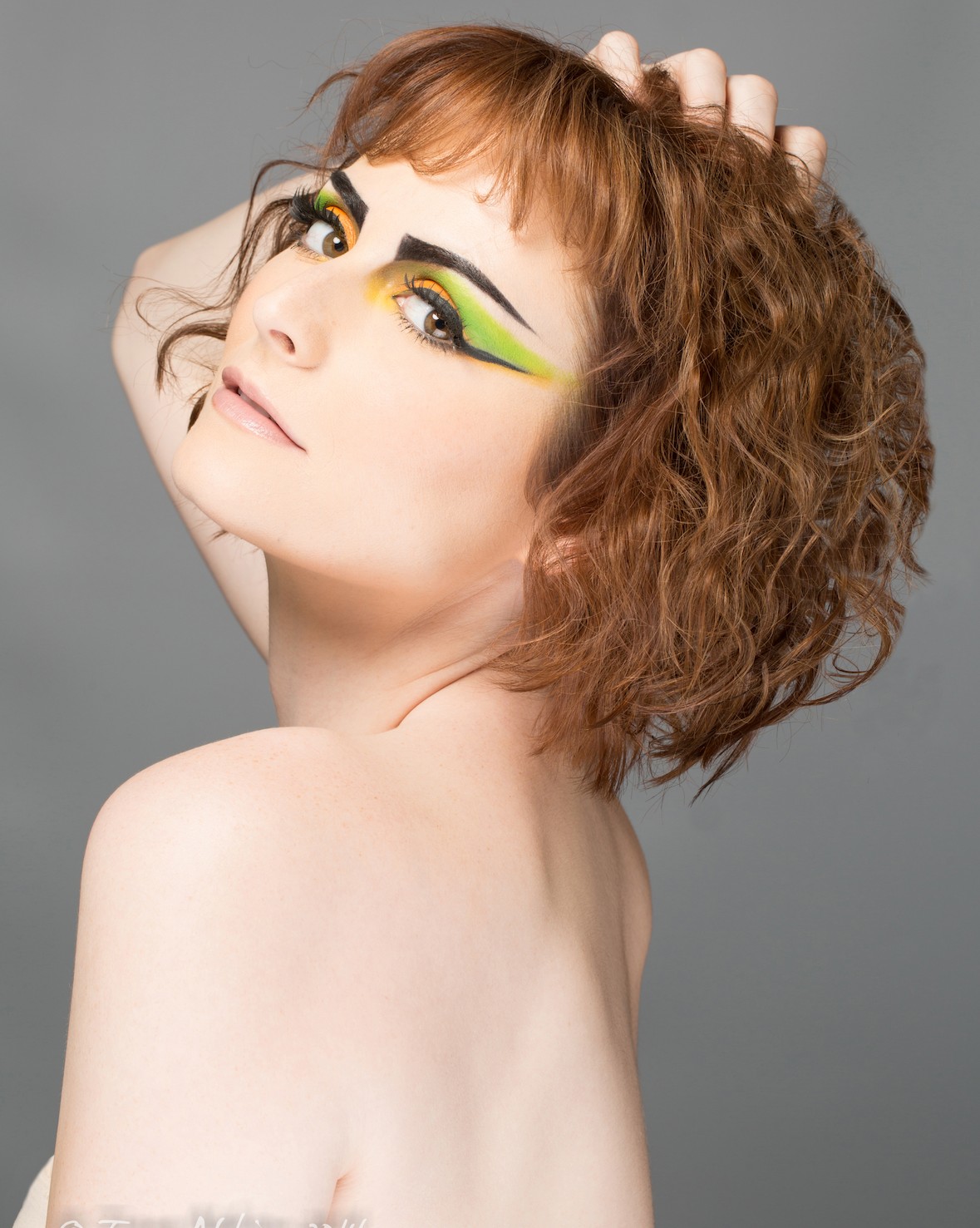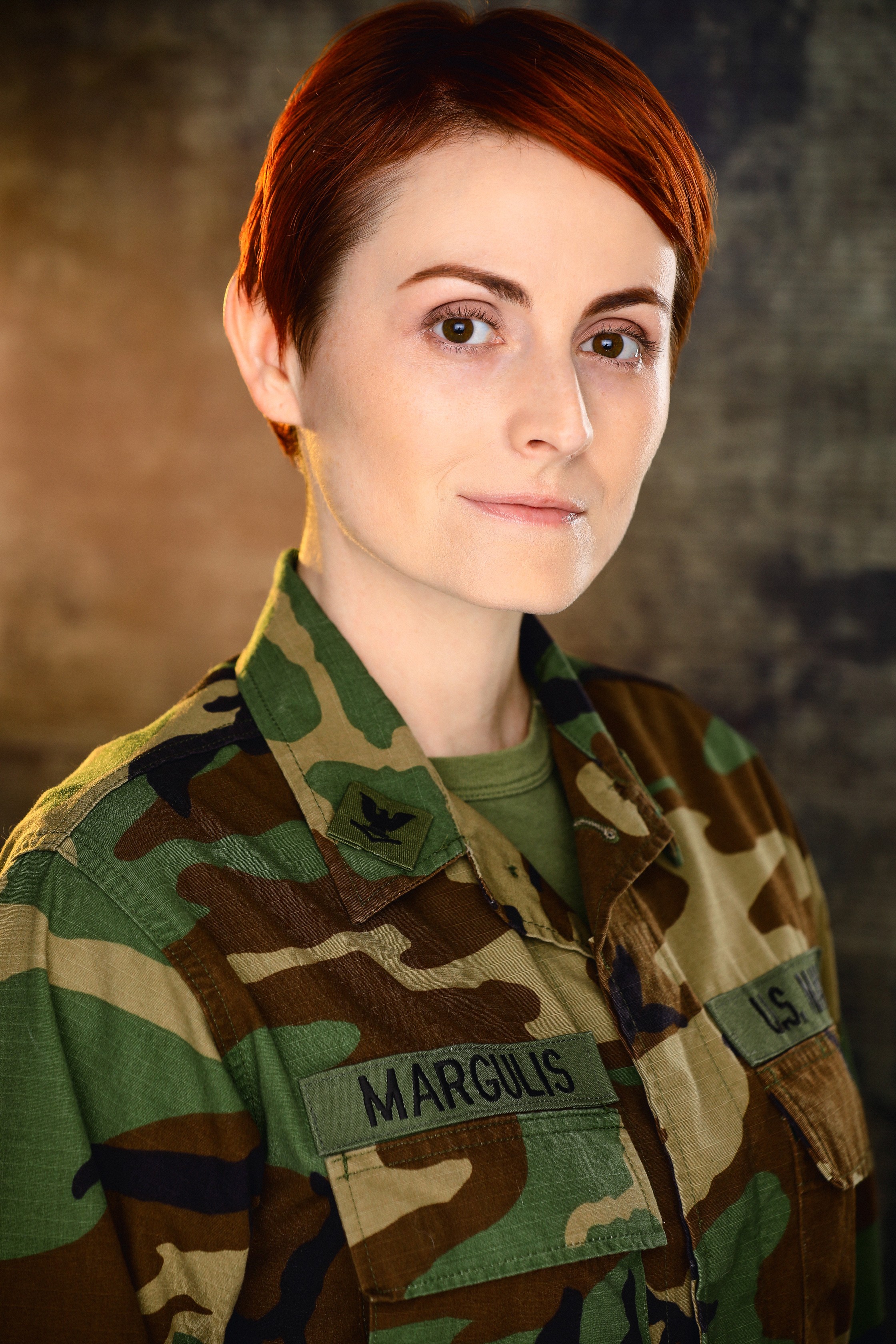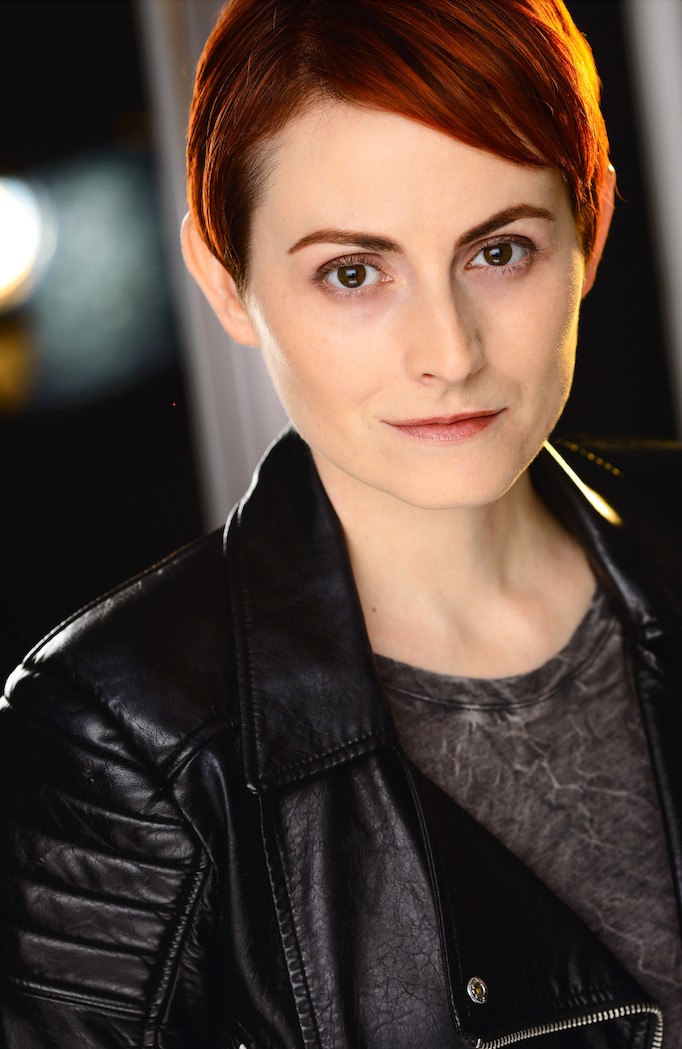 Image Credits:
Trang Nghiem Joshua Keller Katz Cameron Radice
Suggest a Story:
 VoyageLA is built on recommendations from the community; it's how we uncover hidden gems, so if you or someone you know deserves recognition please let us know 
here.