Today we'd like to introduce you to Ndidi Uka.
Hi Dr. Uka, thanks for joining us today. We'd love for you to start by introducing yourself.
My name is Dr. Ndidi Uka. I guess I would say my story started exactly where I am today in Inglewood, CA. My father immigrated from Nigeria in the 1960s as a student. He became an aerospace engineer for Rockwell, which is now Boeing, and worked on the space program. My mother immigrated from Nigeria in the 1980s when she married my father. My parents settled in Inglewood and raised my three siblings and myself. My father died when I was in middle school, leaving my mother to raise four kids on her own. As early as I can remember, I loved smiles. My mother would say that as a baby I would gravitate toward pretty smiles. I love seeing people's faces light up when they smile. I could always tell when someone was embarrassed by their smile because they would cover their mouth or half-smile. I always felt sad for those people because smiling is the most natural way to feel better. It is the most natural response to being happy and it should be carefree.
After high school and undergrad, I was unsure of my career path. My father wanted us all to be medical doctors, the dream of most immigrant parents, but that was not the life I wanted. I wanted to be my own boss and do things my way. I never even considered dentistry, probably because I never knew a black dentist growing up. I also didn't have any relationship with current my dentist at the time, so dentistry was never really a possible career that I imagined. One day I was taking my younger brother to his orthodontist appointment and all I remember was seeing a black woman with a white coat in the neighboring suite. While my brother was getting his wires replaced, I walked over and introduced myself and simply asked if I could shadow her to see what she does. Her name was Dr. Everest. She let me come to her office and follow her around like a puppy bombarding her with all kinds of questions. After a couple of weeks, she told me to come to the school where she was a professor to see the training of actual dental students so that I could see if dentistry would be a good career for me. After that day I was so intrigued and excited but mostly convinced that this is the field I needed to be in. From that day on I studied my butt off, took my tests and applied to local dental schools. That next year received an acceptance to the USC School of Dentistry.
Would you say it's been a smooth road, and if not what are some of the biggest challenges you've faced along the way?
Life will always throw obstacles in your way to make you reconsider the plans you made for yourself. For me, the dental school was very difficult and rigorous. USC employed a teaching method called problem-based learning, which required students to search for answers in scenarios. In theory it sounds great, but without assistance in focusing our searches through formal lectures, we were basically the blind leading the blind. Everyone struggled. Even with the difficulties of school, I had strong family support. My baby brother Okechukwu was one of my greatest champions; however, during the first year of dental school, he was diagnosed with a rare blood disease called aplastic anemia, which causes your body to stop producing red and eventually white blood cells. I spent most days and nights in the hospital with him. Eighteen months later he died from his illness. That was one of the most difficult times of my life.
How do you keep going and find purpose when your family is hurting? When you are hurting? There were many days I didn't want to get out of bed, let alone do school work. I questioned everything: my Faith, school, my will to succeed, and my purpose in life. I failed every class that semester. I contemplated just quitting or at least taking a long break. However, if I did I would have to take a full year off, repeat the year and graduate the following year. My mother and brothers would not have it. They knew me and knew that a break would mean that I quit. They encouraged me to keep pushing through. My older brother said to me, do your best and keep pushing through. If you have to retake a class do it but don't give up, Okechukwu wouldn't want you to. He said in the end it doesn't matter if you are at the top of the class or at the bottom; once you finish you are a doctor and no one can take that away from you. My baby brother was only 15 years old when he died. I have a sense of responsibility to do for him what he was not able to do. That is why I wake up every morning and live and love the day to its fullest as he would have done.
Alright, so let's switch gears a bit and talk business. What should we know about your work?
I am the owner and operator of A-Plus Dentistry, a family and cosmetic dental practice with two offices in Los Angeles and Carson, CA. We specialize in family dentistry, which means that we treat everyone in the family from age 1 all the way to age 100+. Interestingly enough, I have actually treated one-year-old and also 100-year-old patients. We have a team of specialists that we refer to for more advanced cases; however, 90% of patient treatments are done in our offices. In the past seven years, I have focused my continued training on cosmetic dentistry, which includes veneers, implants, crowns and bridges. I passionately believe that everyone deserves to have a smile they are proud of and confident in. My motto is "it is with our hands and hearts that make the world a little better place." My driving force every day is to provide compassionate care to everyone that walks through my door and to do the best I can to help them achieve a healthy smile.
I have been running my own practice for over ten years, in South Los Angeles and I would say after so many years I am most proud that I am serving my community. It makes me so happy to hear my patients say "You are the first black doctor I have had" or " I wanted to find a doctor that looked like me, and I am so happy to be here." Representation matters and I am so proud to be an inspiration for my community and especially for the young girls that I treat and mentor and who look up to me. I want them to know that my life is no different from theirs; I grew up in this community, I work in this community, I am successful in this community and most importantly I love this community. I love my people and I love what I do!
The crisis has affected us all in different ways. How has it affected you and any important lessons or epiphanies you can share with us?
COVID-19 was an eye-opener for all of us. It made me sit back and reevaluate life and what is important to me. I lost patients due to COVID-19, both young and old, and my patients lost family members due to COVID, I have seen the cognitive decline of some of my favorite older patients during COVID, Several of my patients developed cancer or lost their battle to cancer and I was not able to attend their funerals. I also had a few colleagues who died or retired due to COVID. On many days I am a therapist, grief counselor, a medical doctor, a daughter and even a mother to my patients and staff. The most important lesson COVID has taught me is that life is short. Don't wait for tomorrow for what can be done today. Don't hold on to grudges, don't be afraid to say I love you, and hug your family tighter every night.
Contact Info: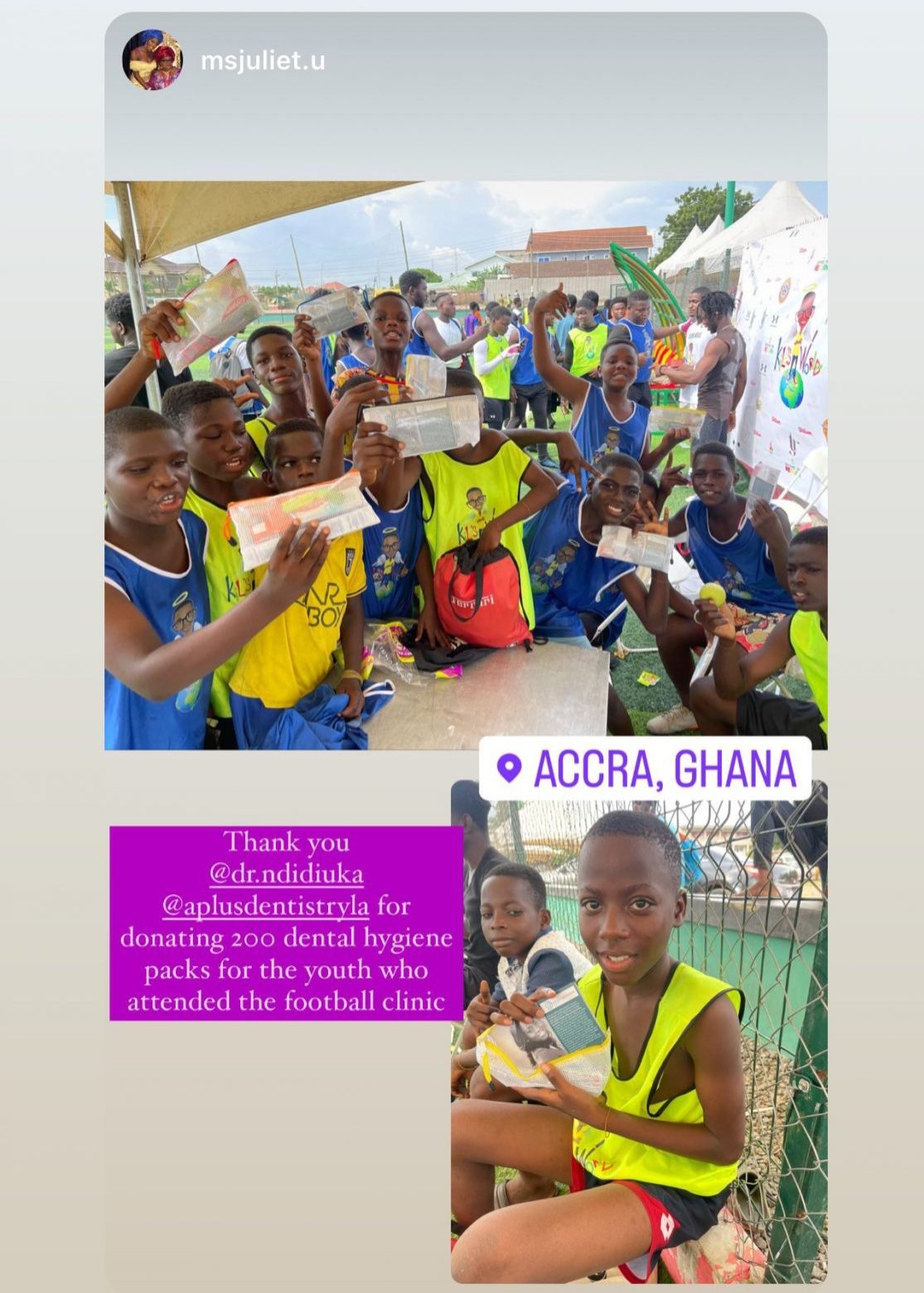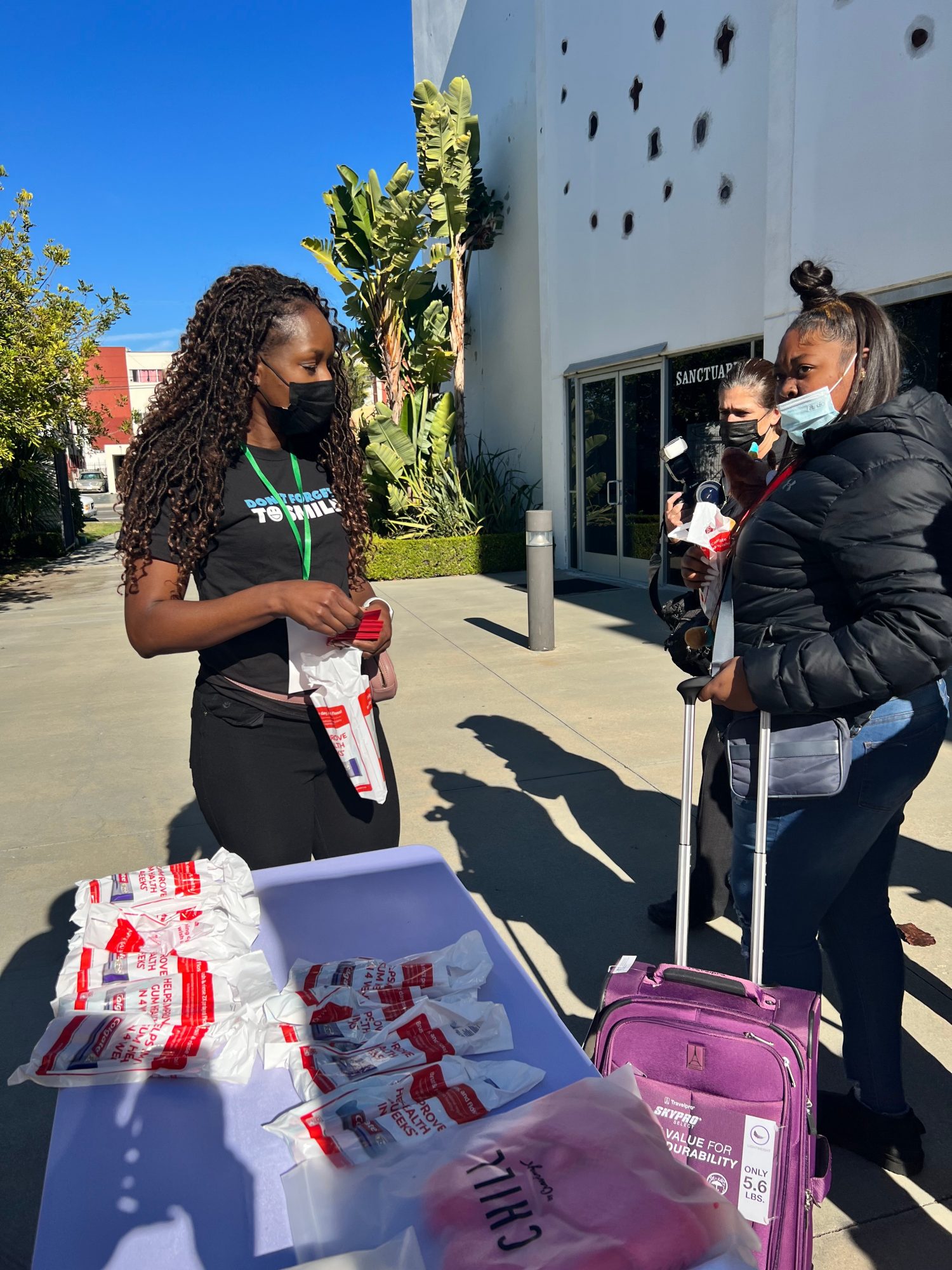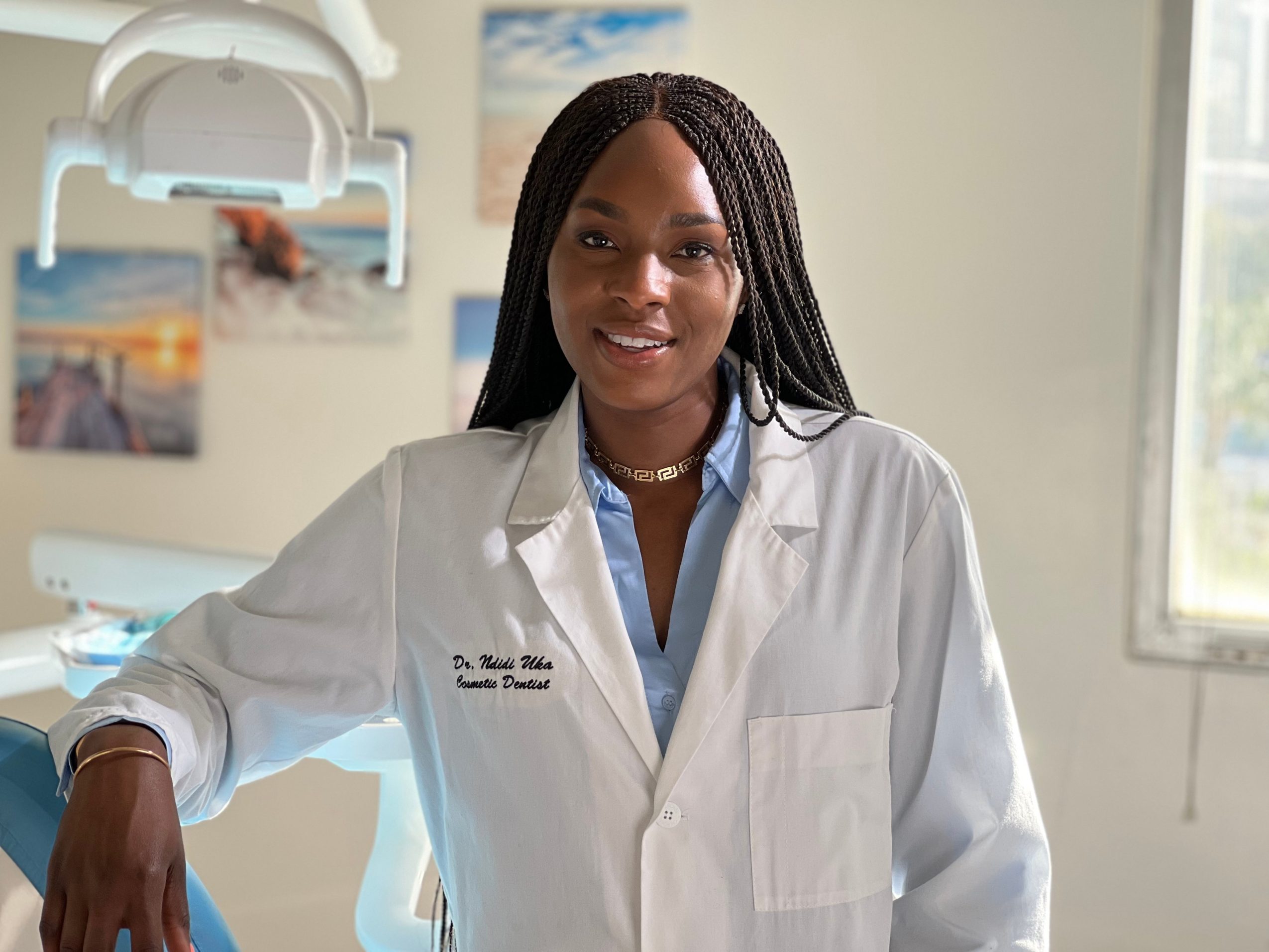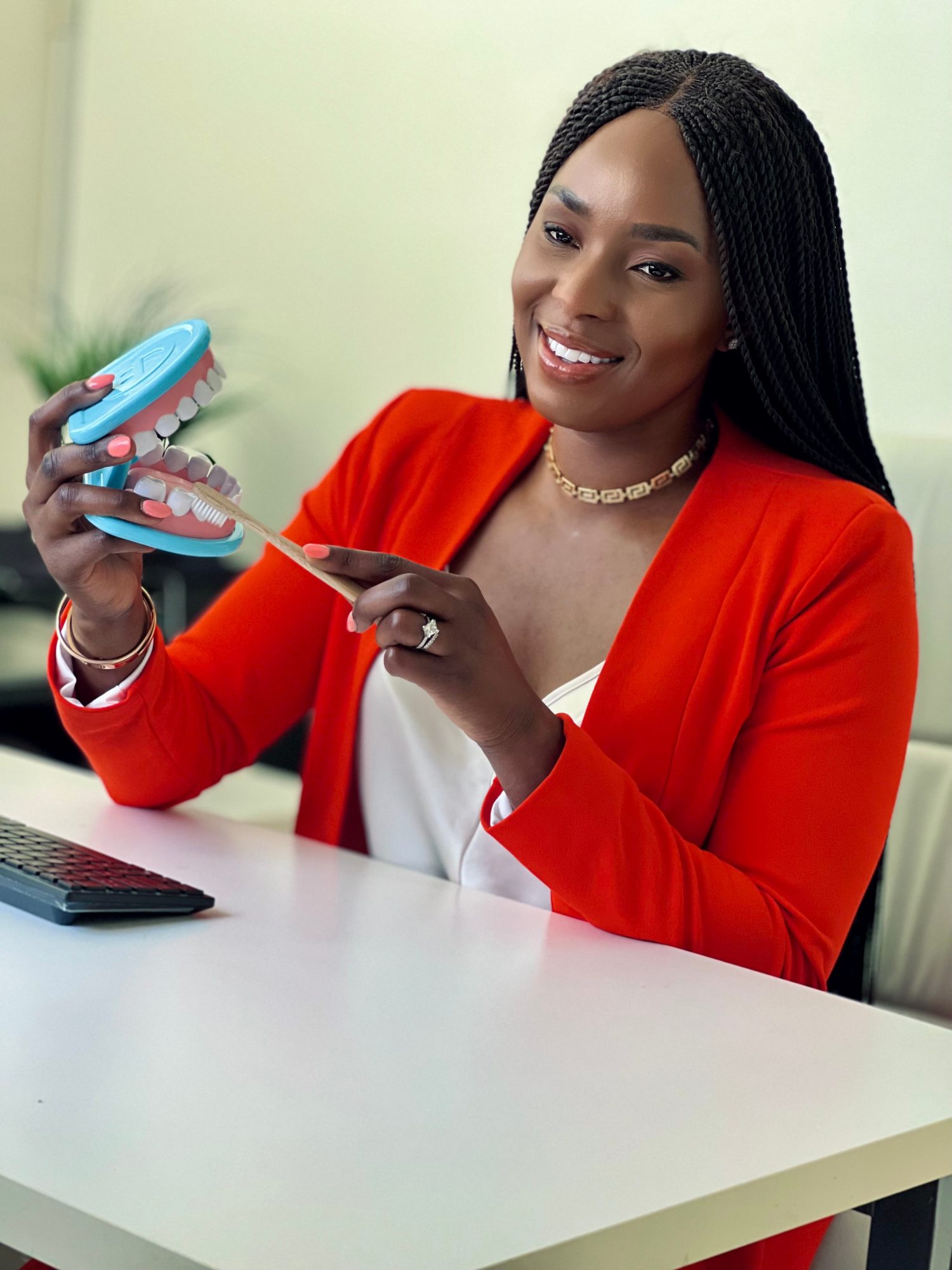 Image Credits
She ready foundation Kyles world foundation
Suggest a Story:
 VoyageLA is built on recommendations from the community; it's how we uncover hidden gems, so if you or someone you know deserves recognition please let us know 
here.